Southfield King of the Court Wrap-Up
by Todd Boss with Greg Lewerenz
Southfield King & Queen of the Court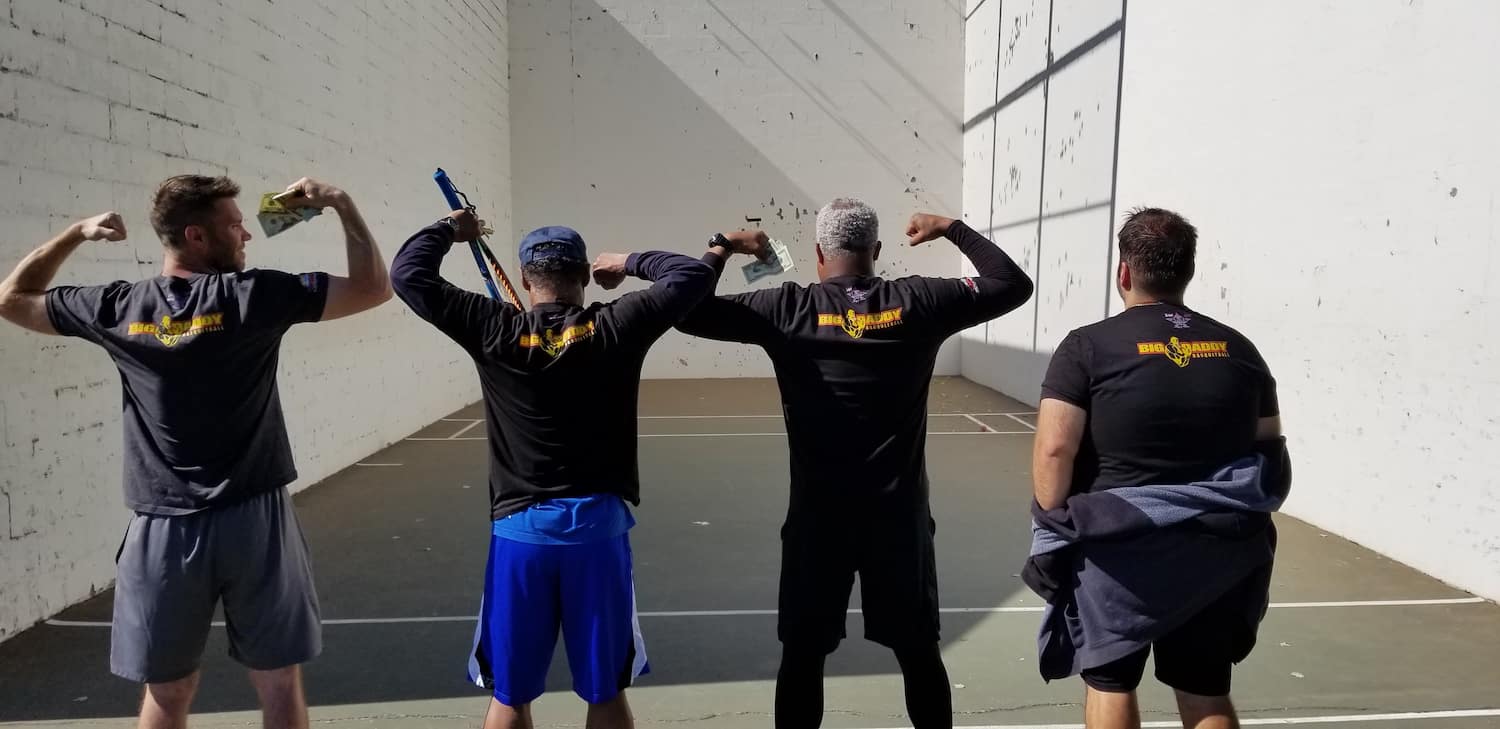 2021 King and Queen of the Court is a wrap!
The first outdoor event of the summer Michigan series was held on May 29th at the Southfield Civic Center, Southfield, MI.
It was an amazing day of outdoor racquetball. Sunny... not a cloud in the sky. Great competition to the end and some first-time finalists and winners. Scott Young was the big winner, playing nearly flawlessly all day only dropping one game at 14 and came away as the King. And it was David "Ninja" Schwartz taking the lower division as the Prince, making history as the first to win the upper and lower division in the tournament's 10-year history.
Here were all the winners on the day:
Upper:
King: Scott Young
2nd: Ian Brooks
3rd: Larry Fox
4th: David Erdmann
Lower:
Prince: David Alan Schwartz
2nd: Carlos Jones
3rd: Eric Washington
4th: Almir
Queen of the court: Latonya Jones
It was great to be back playing in an official outdoor event in Michigan. The first since the pandemic and was no easy feat considering the protocols and politics to get it done. The tournament was 100% on time all day, and I am grateful for all who came out to support and compete in this sold-out event.
Huge thanks to Dave Erdman for showing up early to clean out the courts, and Dave Schwartz for picking up the food, and most of all to the participants who showed up and competed hard, played fair, and showed love and support for each other.
Put a bow on this one and get ready for the next- 2021 Racquetsport Triathalon Tournament of Champions on July 10th.
Congrats to Tournament Director Greg Lewerenz, who has been involved in WOR for more than a decade at its highest levels and continues to be the state rep in Michigan.
R2sports home page: https://www.r2sports.com/tourney/home.asp?TID=37699