USA Racquetball Rules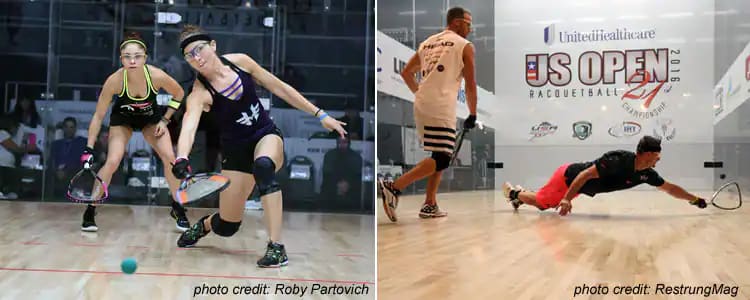 It is the first revision since 2013 and includes the five rule changes passed by the USAR's Board of Directors in May 2020. The most significant changes were those that now allow the server and the non-serving partner in doubles to step outside of the Service zone as soon as the ball contacts the server's racquet and that allows the referee to use discretion whether to a technical warning for several types of very short, non-repetitive delay of game situations. It also has a major change to the USAR's eye protection policy and a totally updated "Competition Policy and Procedures" section at the end. You may also note several other wording changes made only to clarify previously existing rules.
The procedures for proposing future changes to the USAR rules are described near the end of the Rulebook. See Policy and Procedure "E". Please continue enjoying this fun, fast, and furious sport, but always "Play by the Rules". Download a PDF copy here: USAR Rulebook (Adobe PDF)
Please note that the online version has not been updated to the current 2020 Rules book, which can be downloaded above in PDF form. The online version is currently under construction.
USAR Official Rules & Regulations of Racquetball - Table of Contents
Copyright Notice
The 2020 USAR Official Rules of Racquetball are copyrighted. All rights reserved. These rules may be downloaded and printed for reference. Copyright © 2020 USAR. For information about reprint please contact USA Racquetball.
USA Racquetball
1661 Mesa Ave
Colorado Springs, CO 80906
Tel: 719/635-5396
Fax: 719/635-0685
E-mail:rulescommissioner@usaracquetball.com