USA Racquetball Announces Timothy Baghurst as U.S. Junior Team Head Coach
August 2, 2022
FOR IMMEDIATE RELEASE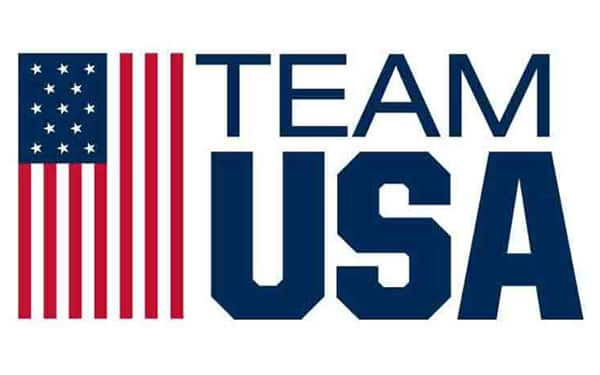 USA Racquetball Announces Timothy Baghurst as U.S. Junior Team Head Coach
Colorado Springs, Colorado -- The USA Racquetball Board of Directors, Staff, and U.S. Team Committee are pleased to announce that Timothy Baghurst has been named U.S. Junior Team Head Coach, effective 8/1/22.

Tim is a highly qualified coach and coach educator with significant experience in a variety of sports at all age levels. He has coached a number of racquetball amateurs and professionals, often via distance training. Tim is a certified racquetball instructor who has attended several IRF World Junior Championship events. He lays claim to numerous international experiences including having resided on three continents (Africa, Europe, and North America).

Since 2019, Tim has held the position of Professor at Florida State University in Tallahassee, where he is the Founding Director of FSU COACH: Interdisciplinary Center for Athletic Coaching. Prior to that, he was Professor of Health and Human Performance at Oklahoma State University where he was the Program Director and Creator of the Sports & Coaching Science program.

Tim holds a Ph.D. in Physical Education; an M.S. in Kinesiology; an M.A.T. in Education; an M.S. in Applied Sport & Exercise Psychology; and a B.S. in Sports Science.

Inside the sport of racquetball, Tim is the Deputy Commissioner of the Ladies Professional Racquetball Tour, an experienced livestreaming match commentator, and an Open level player. He also spent many years assisting the International Racquetball Federation with antidoping administration, officiating, and broadcasting.

Tim and his wife Terra-Leigh are the parents of Asa, 16, Asher, 12, Hershey the dog, and Hokie the bunny. They reside in Tallahassee, Florida.

"I am humbled that USA Racquetball has entrusted me with the task of leading the very best junior racquetball athletes in the country," said Tim. "To coach a national team is one of coaching's highest honors, and to do so for a country that has adopted me as one of its own makes this particularly special. I am excited by the talent on Team USA and look forward to getting to work."

U.S. Team Committee Chair Larry Haemmerle commented, "We are extremely proud to continue our tradition of providing our Junior National Team with top quality Head Coaches. Tim has big shoes to fill in following Charlie Pratt's amazing work. We're confident that he is up to the task and will be an outstanding addition to our program.

Tim and his assistant coaches (soon to be announced) will immediately begin connecting with U.S. Junior Team members, their parents, and their private coaches in preparation for the IRF World Junior Championships to be held in Guatemala City, Guatemala, this fall.
###
Contact: Renee Isherwood, Director, National Teams,
risherwood@usaracquetball.com
Website:
www.usaracquetball.com
Facebook: USA Racquetball
Instagram: usaracquetball