USA Racquetball Announces Membership In COMPETE Sports Diversity Council
USA Racquetball is excited to announce their new partnership and membership with the COMPETE Sports Diversity Council. This move positions USA Racquetball in the public eye as a Sports Federation that openly supports the inclusion and progression of LGBTQ+ athletes in sports. As of March 2021, USA Racquetball will be a full member, among many other sports associations, of the Compete Sports Diversity Council (CSDC).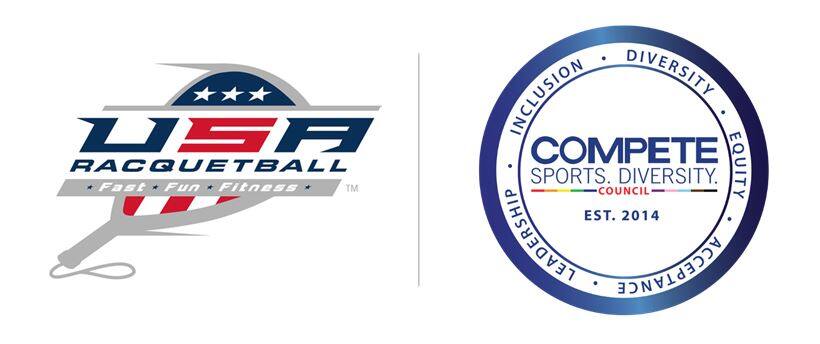 Established in 2014, the CSDC is a global network of LGBTQ+ athletes, sport fans, and leaders. It works to educate and unite members to build a more diverse, powerful, and prosperous sports community by promoting diversity and inclusion. "Standing together is always the fastest way to make change," said CSDC CEO Eric Carlyle. "We are excited that USA Racquetball has decided to join us in our mission of uniting the world through sports."
At the end of 2020, USA Racquetball's Director of National Events, Connor Shane, was invited to be a part of the COMPETE Sports Diversity Council Leadership Board based on past merits and the work he has done throughout the Olympic movement advocating for DEI initiatives for LGBTQ+ athletes in sports. Connor will be leading the partnership between USA Racquetball and CSDC.
This is an important and meaningful partnership for USA Racquetball, highlighting the importance of making sports more accessible to everyone. LGBTQ+ athlete inclusion matters across all sports, and this relationship will provide a solid foundation upon which to do our part.