April 2021 Tommy Medina Shootout Results
April 2021 Tommy Medina Shootout Results
Rose Mofford Sports Complex, Phoenix, AZ. April 10th, 2021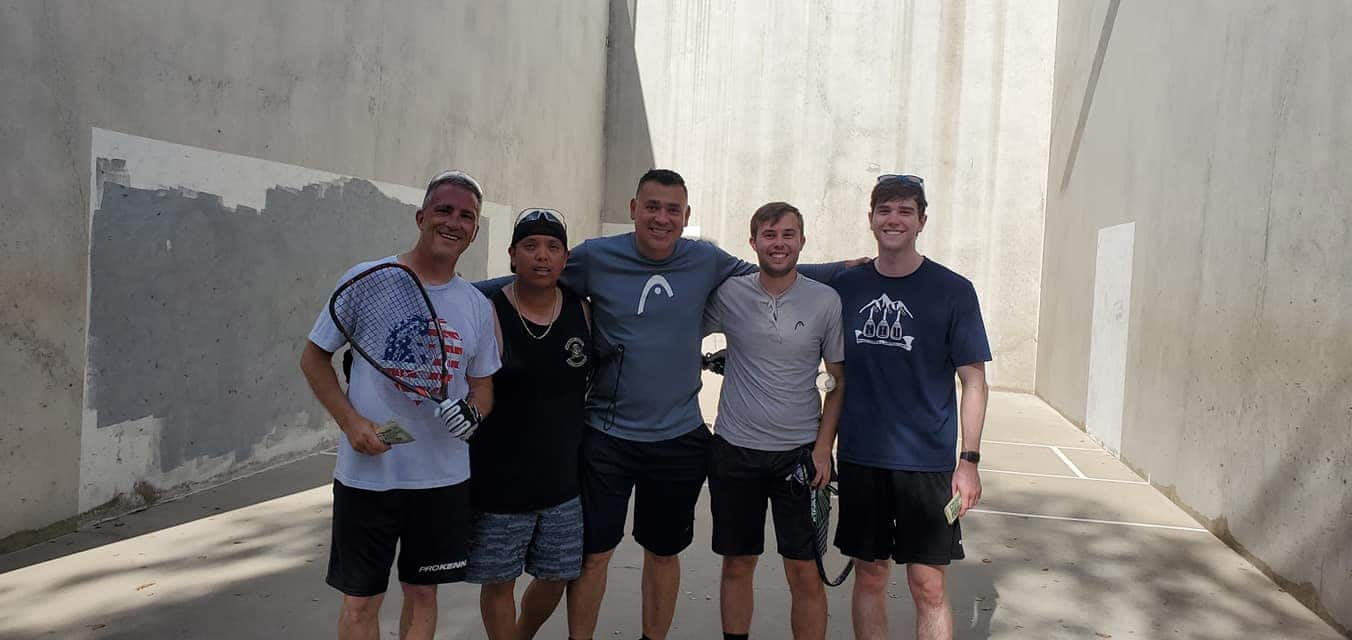 40 racquetball players showed up on a beautiful Phoenix Saturday morning on April 10th for the second iteration of Tommy Medina's 2021 Arizona outdoor doubles shootouts.
The 20 doubles teams split into two round robin groups of ten to whittle down to a single elimination bracket of 16 teams. All teams played with handicaps in place to even things out when top players played lesser players.
Here's how the knockout bracket played out.
In the semis:
Ben Baron/Ethan Slutzky avenged a group loss and topped the #1 seeds from their RR stage Sandro Aponte/Jesse Mendoza
Terry Kisling/James Garcia topped the #1 seeds from the other RR group in Juan Mendoza/Darin Randles in the other semi.
In the final:
Kisling/Garcia topped their younger competitors Baron/Slutzky to take first place.
Thanks to Tommy Medina and Dave Lee for running his namesake event. Thanks to local sponsors Granite Dude (Matt Bartlett) to for the meal sponsorship. Also thanks to Senza Pelo Med Spa (Angelo Denicola), Marti McCurdy, Ellis Murphy, Suzie Boulanger, Jim Winterton, and Preston Tribble for sponsoring the event. Lastly a second thanks to Dave Lee for helping get the results and pictures to the author for this write-up.
Next up for Arizona outdoor players is the WOR AZ VII Final Battle to be held April 18th-19th at the Chicken Park in Glendale AZ. See https://www.r2sports.com/portfolio/r2-event.asp?TID=31617 for registration details.