Andrew Jones - An Inspirational Story
by Karen & Mike Grisz
Andrew Jones is a 54-year-old racquetball player who won Men's Elite Singles at the Oregon State Championships a few weeks ago. While this is a great accomplishment, it was especially meaningful for Andrew. Ten months earlier, doctors were amazed he was still alive.
Andrew lives in Vancouver, Washington, with his girlfriend, Allison Berg. Although not an athlete in his younger days, at age 40 he decided to change that, and he did it with gusto. In addition to playing racquetball, he is an ultra-runner, a cliff diver, and a weightlifter. He has three children, who, like him, became ultra-runners. This means they run 50-mile races, even 100-mile races. This dedication to fitness may just have saved Andrew's life.
Andrew and Allison went to a beach called Frenchman's Bar on the Columbia River on a beautiful day in May 2022. Standing in knee deep water, he did a shallow dive (more like a slow bellyflop, he says) to cool off, and he hit his head on a tree stump hidden under the water. It was a complete fluke of an accident. Andrew was bleeding severely from lacerations to his forehead and cheek, and Allison and others scrambled to get him out of the water.
Andrew was rushed to the hospital, where, after a wait, he underwent a CAT scan. He was told it would be a little while before he got the results, but a few minutes after that, he was swarmed by doctors. He was immediately transported to the Oregon Health and Science University (OHSU) Spinal Center, where the doctors told him they couldn't believe he wasn't paralyzed or dead. All he knew was that he was in excruciating pain.
The CAT scan and later MRIs revealed that Andrew fractured two cervical vertebrae (C1 and C2, which connect directly to the skull). In addition, he had significant ligament and tendon damage in his neck and shoulders. To put it in perspective, this is the injury that caused actor Christopher Reeve to become paralyzed. The doctors told him it would have been much worse if he hadn't been in such great shape.
Amazingly, the doctors told Andrew he might be able to avoid surgery, because the vertebrae were still in line and could heal by themselves. But this was not a quick or easy process. Andrew wore a full upper body cast for four months during which time he basically couldn't do anything. He had to keep his neck and back straight. He had regular tests to make sure he was healing properly. Allison became his caregiver and his rock, standing by him through the tears, the pain, and the frustration.
After the cast came off, Andrew spent almost two months in a smaller neck brace as the vertebrae fused themselves. And of course, what followed was rehab – lots of rehab. Andrew threw himself into it with the determination his family and friends knew he would. His goal was to get back to doing everything he was doing before the accident. It was now December 2022, and his first big step was to compete in the Oregon State Championships in Salem, Oregon, the following March.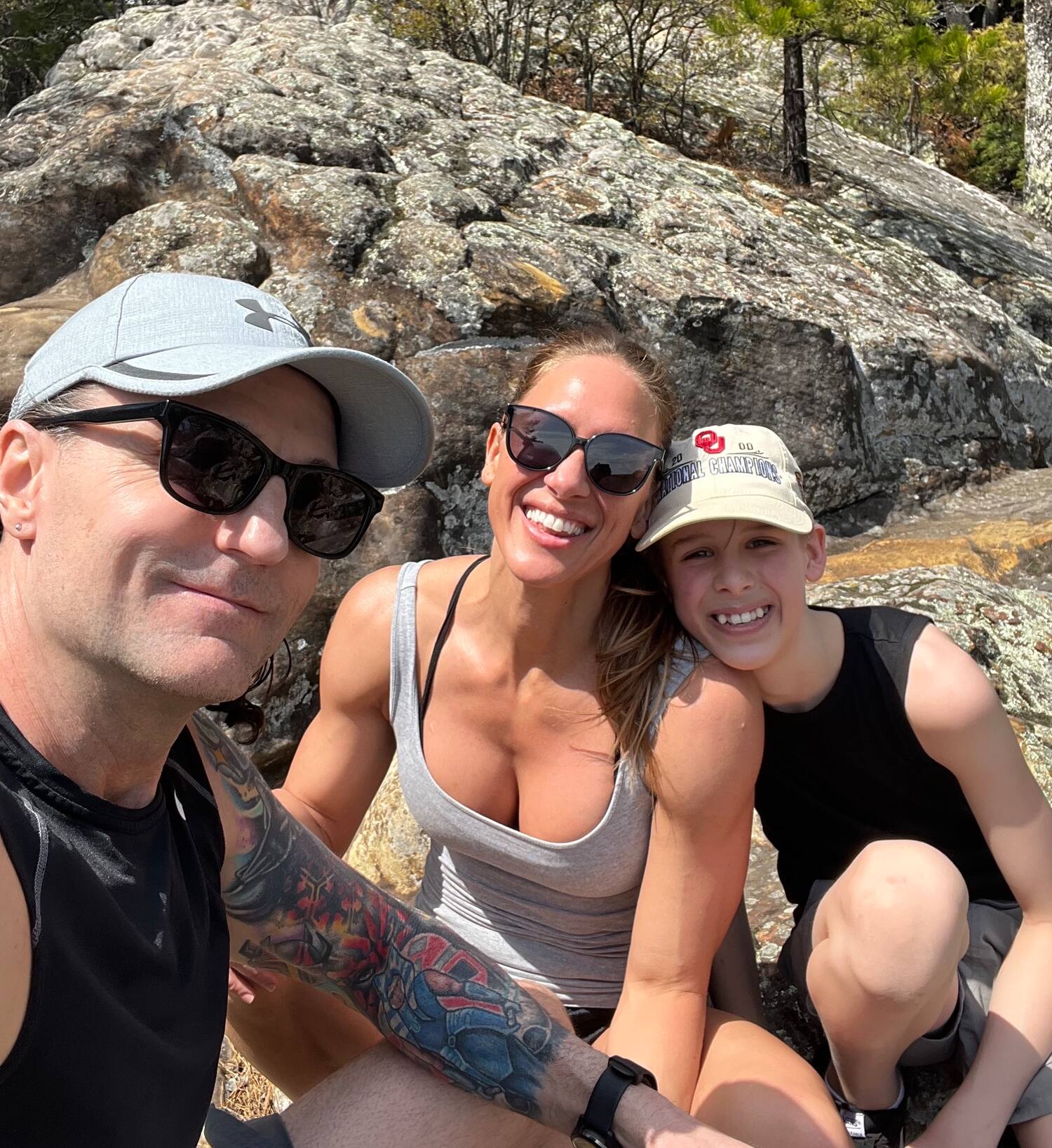 Andrew's neck muscles are always sore; he can only lift about 30% of the weight he did prior to the accident; and he can't fully turn his neck side to side. When playing in the tournament, he avoided running anywhere near the walls for fear of bumping into them and jarring his body. But 10 months after his horrific accident, Andrew played.
And he won... in more ways than one.