The IRT at the DOVETAIL Open
The IRT started off November at The DOVETAIL Open presented by KWM Gutterman, November 3-6, at Core SRQ in Sarasota, Florida. Thanks to Mike Kinkin, Keith Minor, Sal Perconti, and all of the other sponsors and volunteers who made this event happen.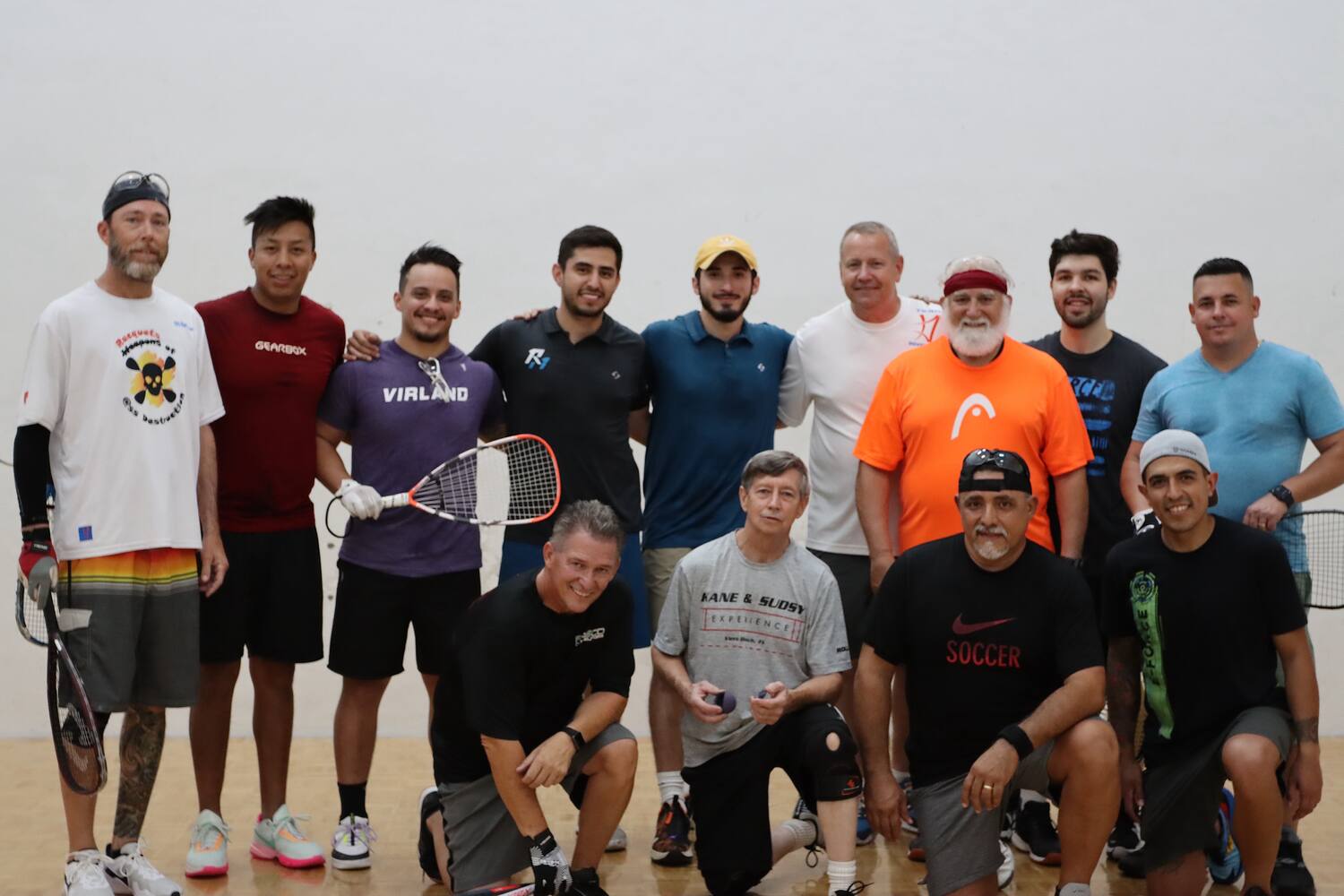 Congratulations to the winners: Singles – Daniel De La Rosa. Doubles – Javier Mar and Rodrigo Montoya (the Mexican National Champions), and IRT21 – Erick Cuevas Fernandez (who won in a tiebreaker over Erick Trujillo).

Several of the tour's top players were absent due to injuries. Tour veterans Kane Waselenchuk, (injured in Maryland in September) and Alvaro Beltran (who broke his left arm in a freak collision with his doubles partner, Daniel De La Rosa, the week prior at the Las Vegas 3Wall Outdoor tournament) were missed.

Below, Todd Boss provides a recap of the IRT Singles Event. Thanks to Todd at proracquetballstats.com for providing this great summary that has assisted in the writing of this article.

The stiff competition started early, with half of the qualifying matches on Thursday in the Round of 64 going to tiebreakers, including wins for Rodrigo Rodriguez over Sam Bredenbeck and Christian Longoria over Alan Natera. In the main draw Round of 32s, IRT21 finalist Erick Trujillo forced Javier Mar to a tiebreaker, and #11 Rodrigo Montoya, after getting to the finals at the US OPEN, upset #6 seed Sam Murray. Jamie Martell, the #20 seed, also posted an impressive victory over #13 Sebastian Franco.

The Round of 16 saw most of the favorites advance with a few exceptions. Alex Landa #5 seed, lost to #12 seed Andres Acuña. If you've been watching Acuña these past few months, that might not be a surprise – Acuña won The World Games in Birmingham over the summer. And #6 seed Sam Murray, who faced US OPEN finalist #11 Rodrigo Montoya, fell 15-5, 15-9. The top two seeds were pushed to tiebreakers - #1 Daniel De La Rosa by Javier Mar, and #2 Conrrado Moscoso by Eduardo Garay.

With the quarterfinals set, the championship felt like it could belong to anyone. The top two seeds advanced, but Jake Bredenbeck pushed Daniel De La Rosa to the limits in an 11-7 tiebreaker. Rodrigo Montoya, the 2018 IRF World Singles Champion, continued his winning streak by beating #3 seed Andree Parrilla. Lalo Portillo, #4 seed, was diagnosed with strep throat the day before and was not cleared to play, which allowed Andres Acuña to advance to his first IRT semifinal.

The semifinals showed the world that Andres Acuña belongs on the big stage. Although he lost to De La Rosa, he fought hard in the 15-10, 15-13 loss. Conrrado Moscoso was injured after tripping over Montoya early in their match and was unable to continue. He then also had to withdraw from the doubles finals on Sunday. We wish Conrrado a speedy recovery and hope to see him in Portland in December.

Daniel De La Rosa won the singles finals on Sunday in relatively easy fashion, exacting revenge for his loss to Montoya at the US OPEN.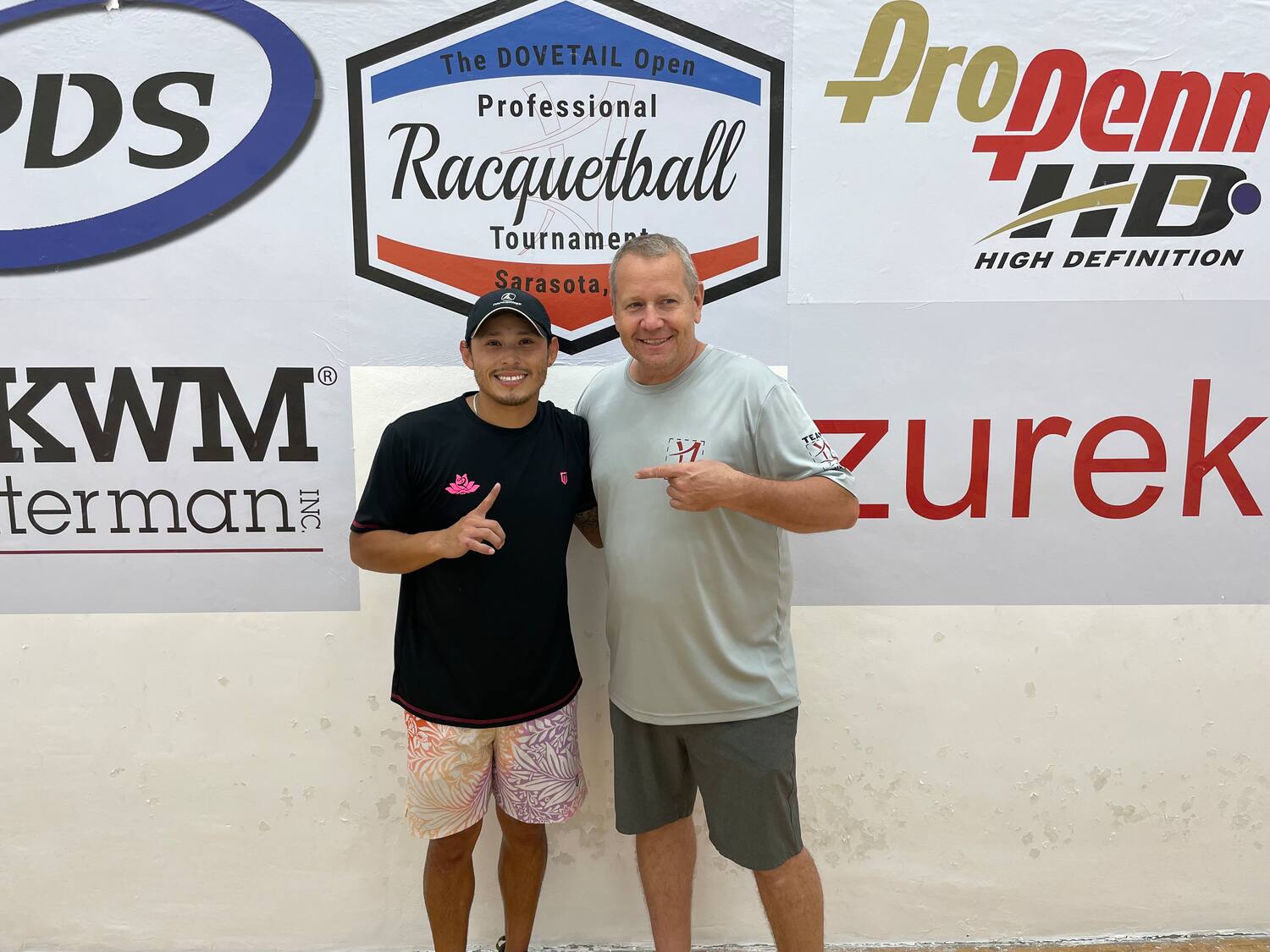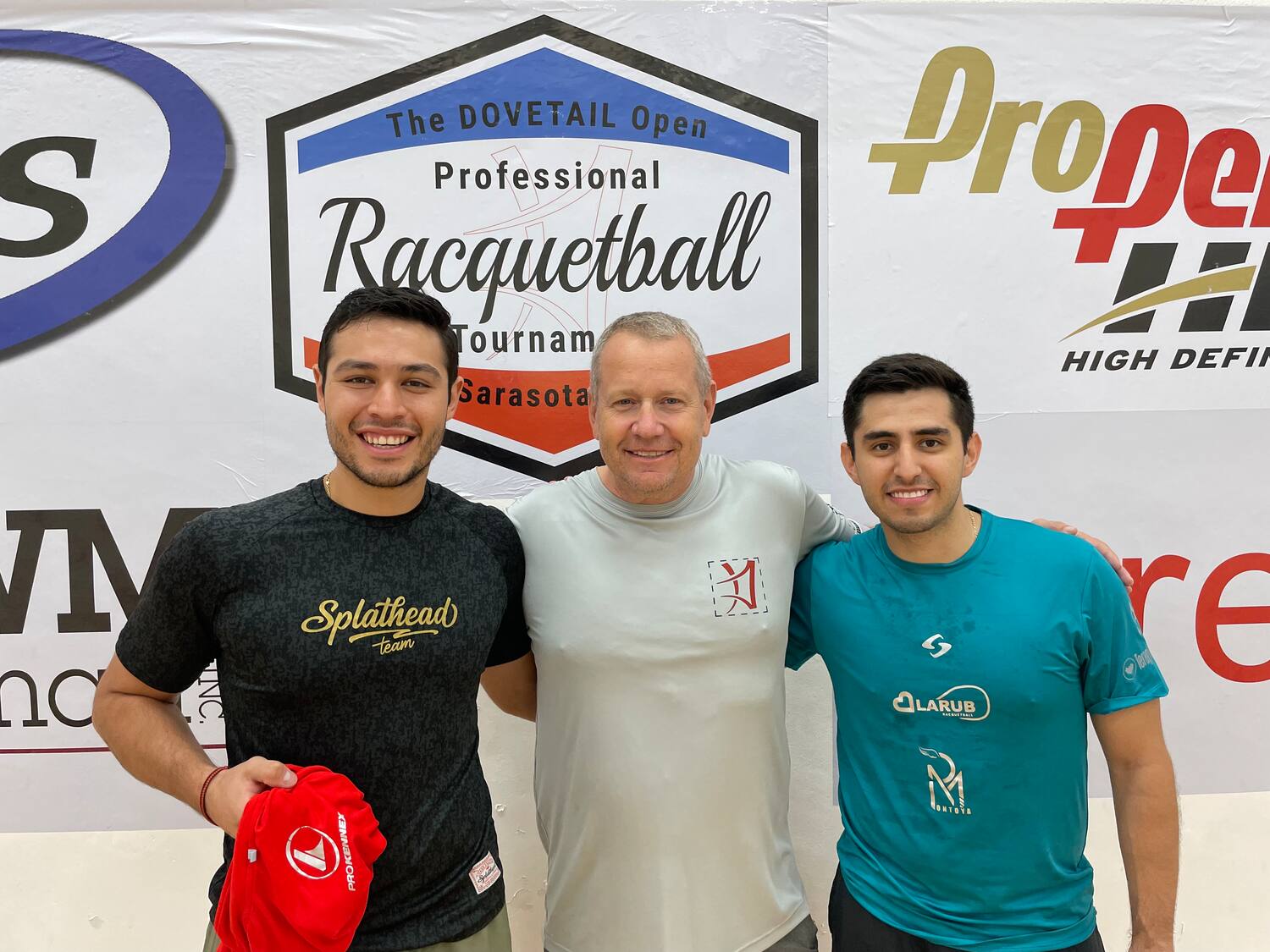 View results for all divisions – pro and amateur – here:
https://www.r2sports.com/website/event-results.asp?TID=39931

As always, a big shout-out to the production team, led by IRT Commissioner Pablo Fajre, who worked tirelessly each day to bring all of the excitement to the living rooms of fans around the world via the IRT Facebook page or YouTube Channel. Find links on the IRT website: https://irttour.com/.

Special thanks go to our sponsors – Gearbox, Head/Penn, and MyPillow.