Charlie Pratt Reflects on his Time as U.S. Junior National Team Head Coach
The USA Racquetball Board of Directors and Staff and the U.S. Team Committee wish to jointly deliver this message of gratitude to U.S. Junior National Team Head Coach Charlie Pratt for his remarkable and steadfast leadership of the U.S. Junior National Team over the past five years. Charlie wears many hats in this great sport of Racquetball––Elite Player and U.S. Team Member, National Board Member, USAR Representative to the USOPC's Athlete Advisory Council, State Board Member, and more––but perhaps the most impactful of all is his leadership and influence as U.S. Junior National Team Head Coach. We'll let Charlie tell it in his own words, with our heartfelt thanks for his many contributions to USA Racquetball and to so many Junior players and their families:
"As many of you may know, my wife, Ceci, and I are expecting a baby boy in April. We are both so excited to become parents: looking forward to the journey ahead, raising a new racquetball fanatic. With this new adventure ahead, I have made the difficult decision to step down as USAR Junior Team Head Coach. Although my desire to coach young athletes has not wavered, I feel it is best to allow someone else to give the team the attention and hard work that they deserve as I now focus on navigating the first few years of fatherhood.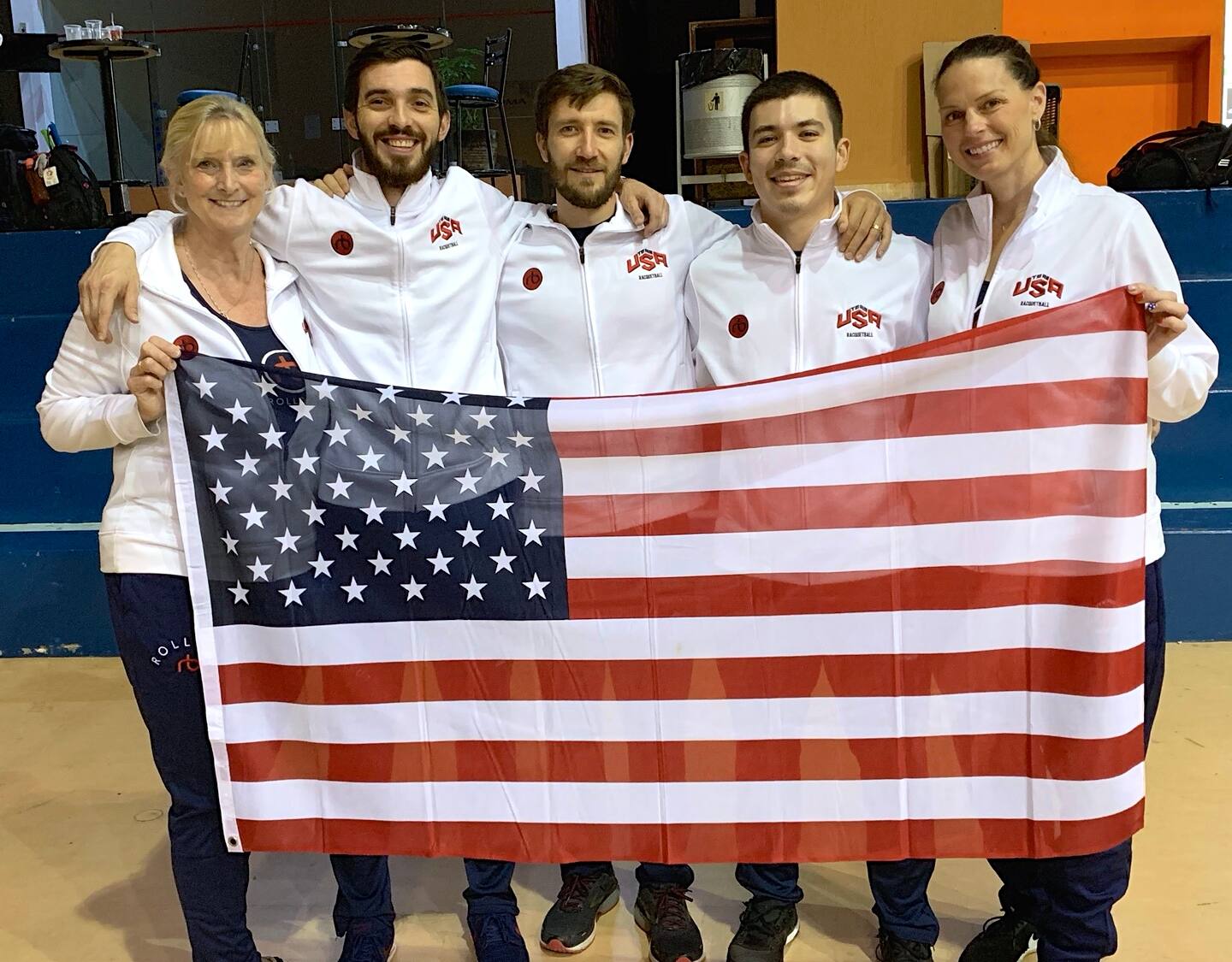 "It has been an honor to coach the Junior Team. I am extremely blessed to have had the opportunity to work with so many great athletes, parents, coaches, and everyone at USA Racquetball. I hope someday I will return to a coaching role, as it has provided so many great opportunities, lessons, and experiences that I will never forget. My hope is that I provided a good example for the athletes, bringing out the best in them both on and off the court, and inspiring them to continue to play this game at the highest level.
"The truth is, when I applied for the Head Coach position in 2017, I was ready to put my competitive days behind me. Little did I know that surrounding myself with motivated junior athletes would in turn motivate me as well. A few weeks after getting the position, I was invited to play on Team USA's Adult team for the Pan American Championships. It had been 13 years since I wore a USA uniform, back when I was a Junior myself. Just two weeks after the World Junior Championships in 2017, I won my first-ever Professional tournament. I continued to make the Adult team each year since then, competing in the World Championships and Pan American Games, moments I had only dreamed of, even as an adult. The point is, it was coaching juniors that gave me my second chance in this sport. It made me a better athlete, competitor, and person. It challenged me to be a better version of myself, because the athletes deserved the best out of me. It was hard work, but without a doubt it was the most gratifying thing I have ever done in my life, and I enjoyed every second of it.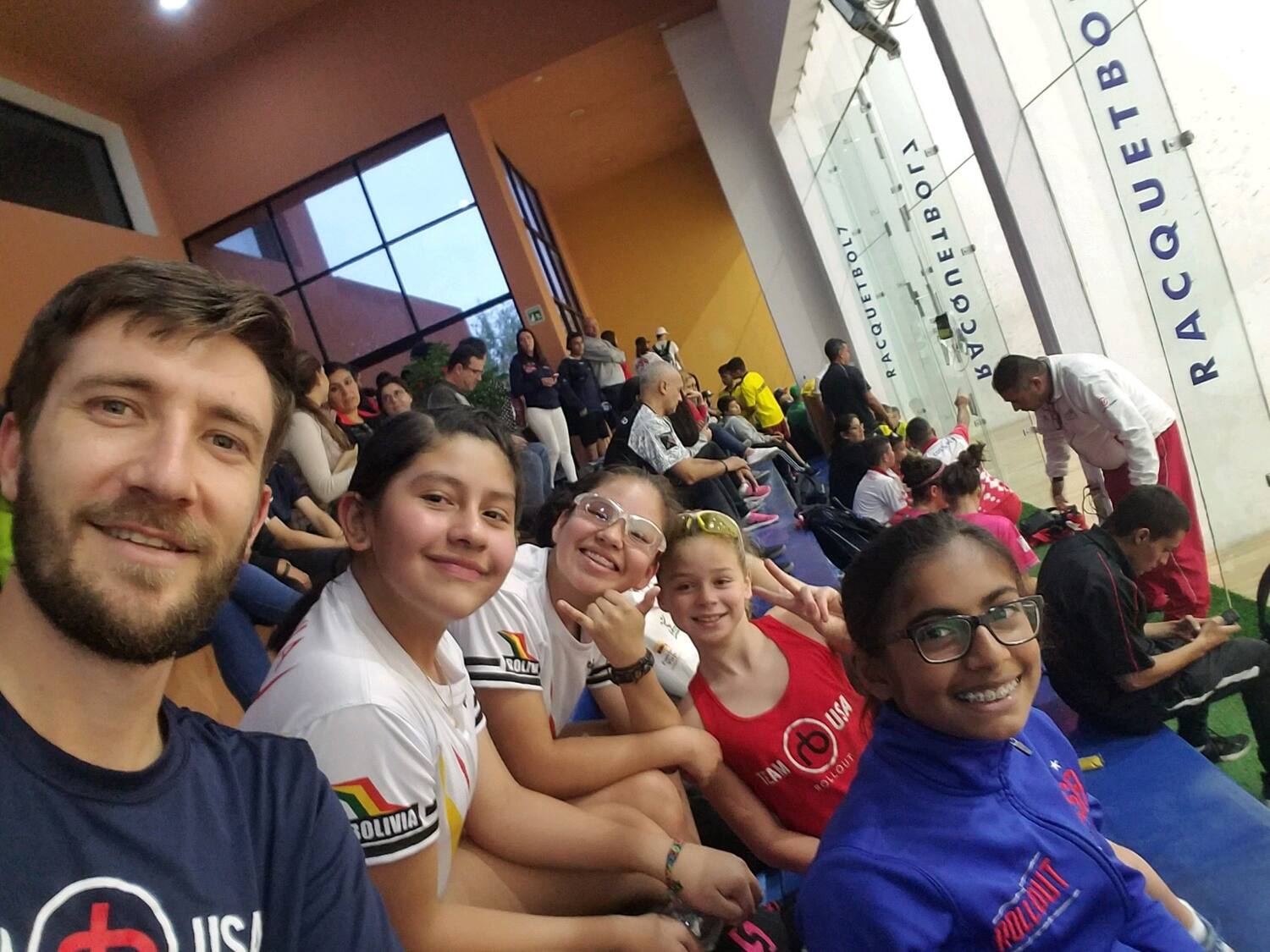 "Thank you to all the athletes, parents, and USAR Staff, who made these last five years the best of my life."
Sincerely,
Charlie Pratt
From everyone here at USA Racquetball, thank you again, Charlie, for all you have done and will continue to do. We can't wait to meet your and Ceci's contribution to the next generation of racquetball players!
We all know that Charlie's shoes will be tough to fill, but we look forward to receiving applications for the U.S. Junior Team Head Coach position. https://go.teamusa.org/3u8MeR9
Photos courtesy of Charlie Pratt