2022 USA Racquetball National Doubles & Singles Championships Presented by Penn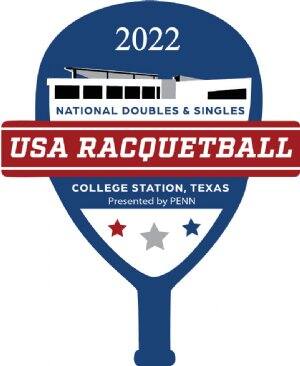 2022 USA Racquetball National Doubles & Singles Championships Presented by Penn
May 25-29, 2022
Texas A&M University Student Rec Center, College Station, Texas
https://www.r2sports.com/tourney.asp?TID=38797
Tournament Director: Connor Shane (USA Racquetball Director of National Events)

Didn't it feel great to finally be back together at a "normal" National Championships? Whoa there, Nellie, not so fast. First of all, USA Racquetball has hosted High Schools and Intercollegiates already this year, so that's feeling kind of normal. But due to not being able to have National Doubles in its traditional February time slot, this May event was a combination of National Doubles and National Singles, another "off the beaten path" format that happily included amateur adult divisions after last July's combined Junior Nationals and Adult Qualifying event in Des Moines. Yep, 2021 was a challenging year, but we're getting there in 2022! The winners are in the record books, and all indications are that a good time was had by all.

The Texas A&M University Student Rec Center -- what a fantastic facility! You walked in to a welcoming staff and a beautiful lobby area and, slightly further in, feasted your eyes on a climbing wall. Just beyond that were 12 beautiful glass back courts (with viewing available up top as well), just waiting for the kind of racquetball competition we'd all been hankering for. The tournament desk was right there; an athletic trainer was on site; and the Head/Penn and Gearbox booths were in close proximity. It really was an ideal set-up.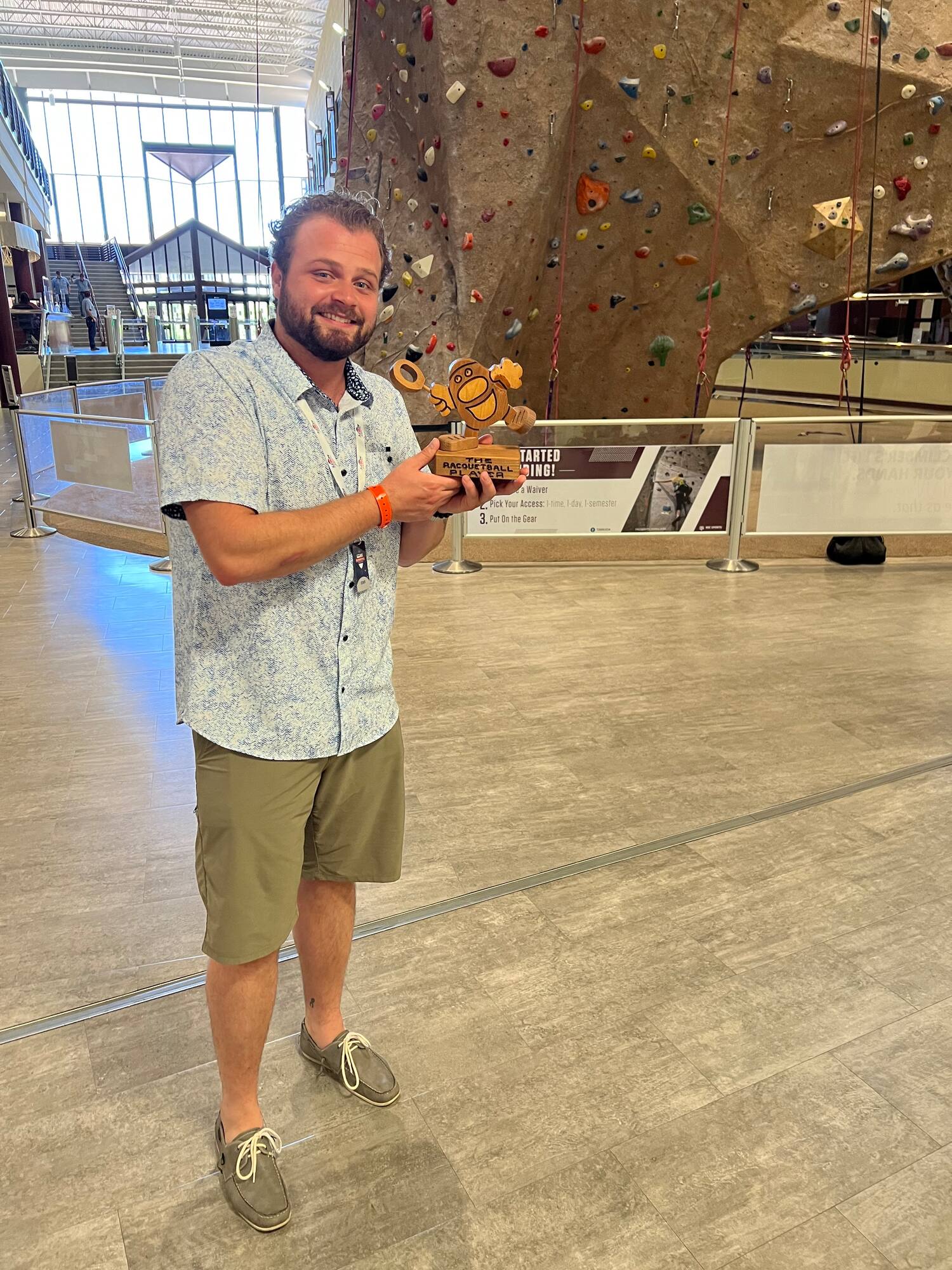 Connor Shane -- Tournament Director
Let's start with stats...244 players competed, with 85 entering three or more divisions. That comprised the "all tuckered out" category.

In the 62 divisions (both singles and doubles), 193 males and 51 females hit the ball against the wall Wednesday through Sunday with the winners going home with medals suitable for being pulled aside whilst going through airport security. ("That? Oh, that's just my racquetball medal...") Yet another great way to bring visibility to this fabulous sport we call our very own.

Sponsors! Without you, where would we be? Our sincerest gratitude goes to:
Presenting Sponsor: Penn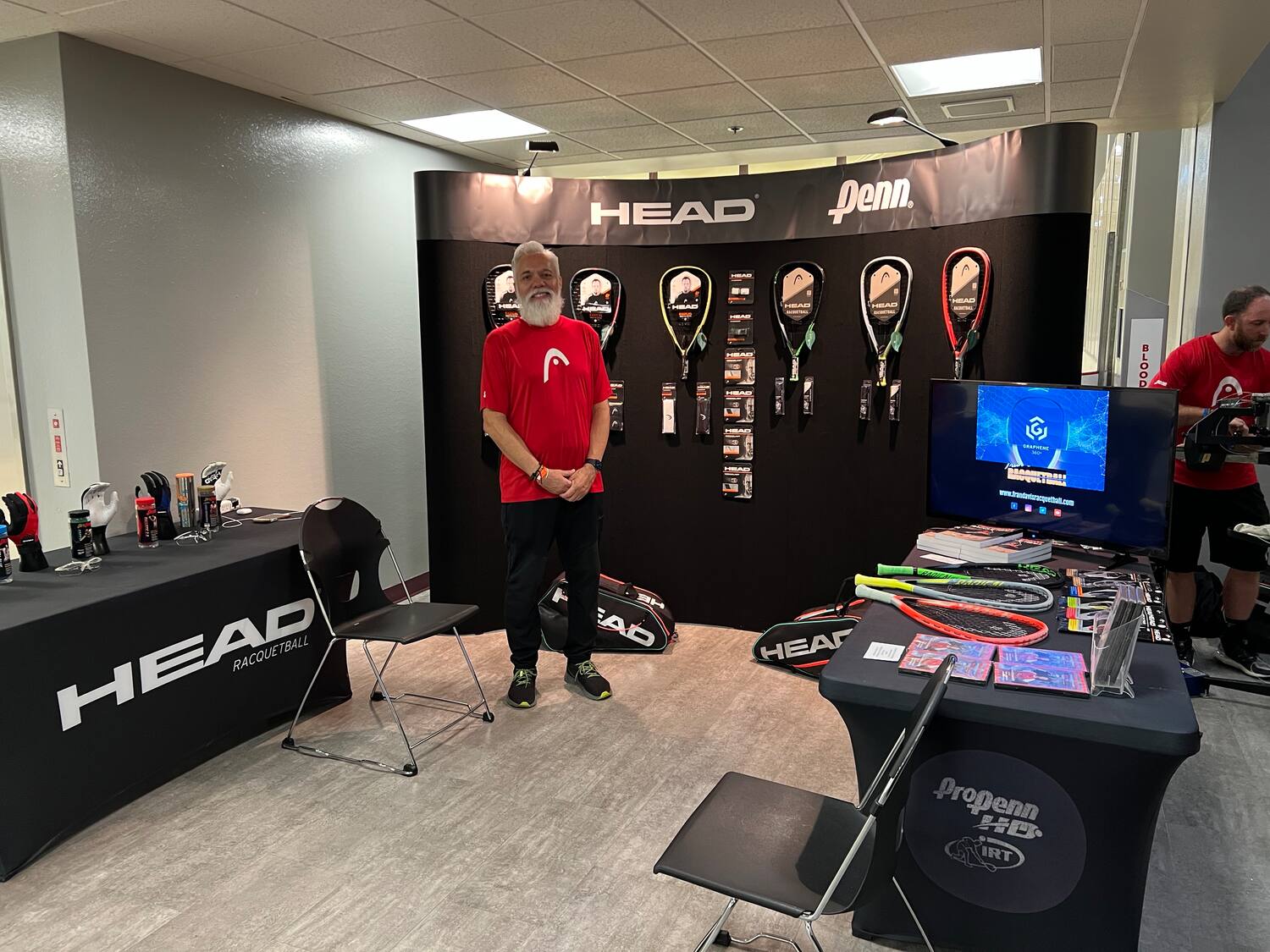 Leo Vasquez Manned the HEAD/Penn Booth
Title Sponsor: Compete College Station
Official Partners: APS Nike, Ashaway, Gearbox, INTENT Beverages, Rollout, Talty Bar
Hospitality Sponsors: Blue Baker Deli, Chick-fil-A, Chicken Salad Chick, Luigi's Italian

We were proud to assist the Still Creek Ranch (local children's shelter rescuing kids from abusive households) as our Beneficiary Charity.

Staff & Volunteers -- The Village (as in, "It takes a...")
Much gratitude goes to this hard-working group who teamed up OFF the courts to provide their special brands of expertise. Let's call them "aces in their places."

Mike Wedel (Executive Director/Operations)
Debbi Wedel (Operations)
Gary Beeman (Operations)
Jazmin Trevino (Operations)
Taryn Cass (Hospitality)
Dylan Shoemaker (Photographer)
Enrique Villasenor (Videographer)
Stewart Solomon (Live Streaming)
Tony Prater (Live Streaming)
Roger Fleming (Athletic Trainer)
Cheryl Kirk (Team USA Administration/USADA)
Kyle Artman, Cheryl Bird, Ann Draudt, and Pam Leary (USADA assistance)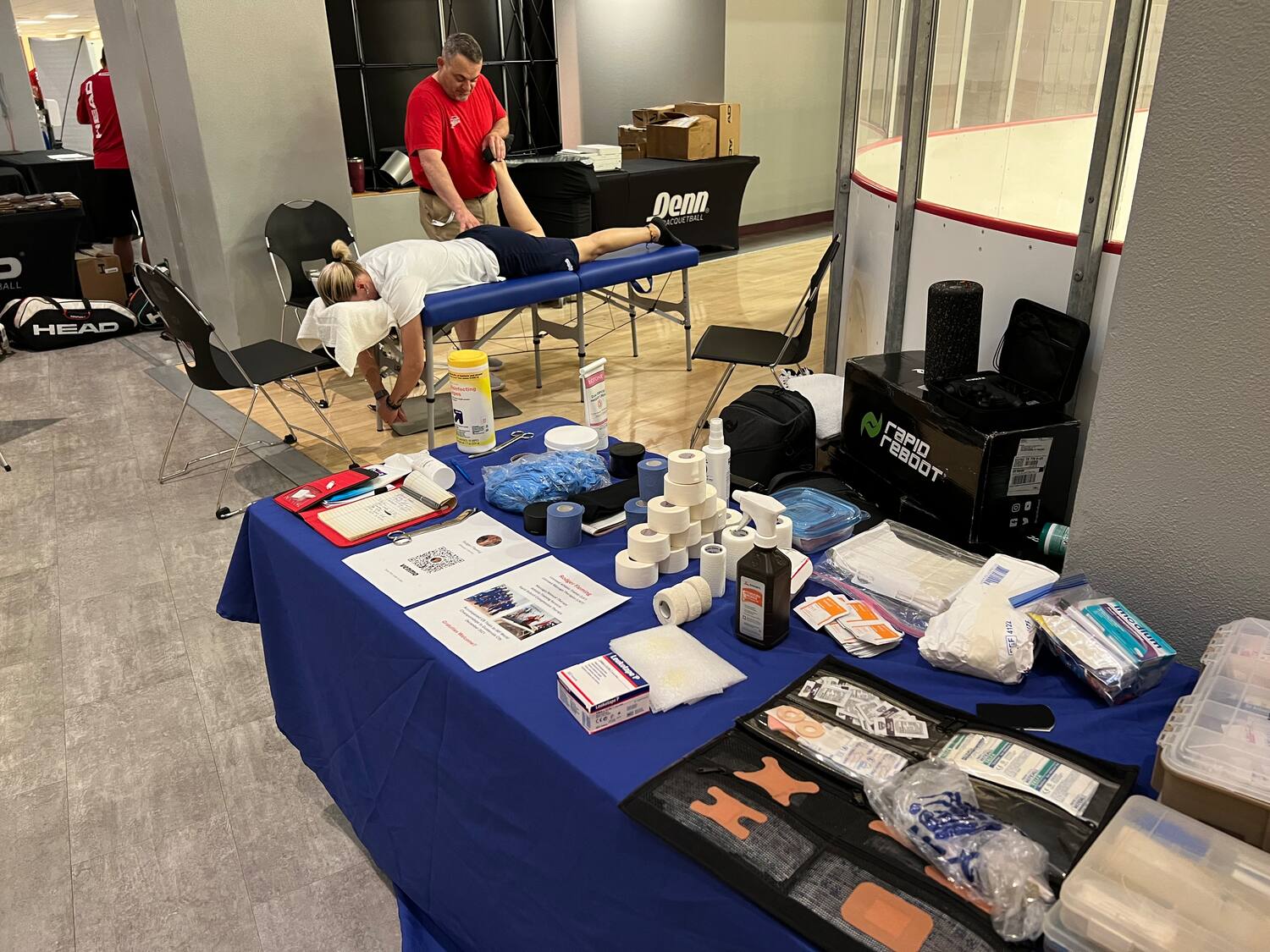 Athletic Trainer Rodger Fleming at Work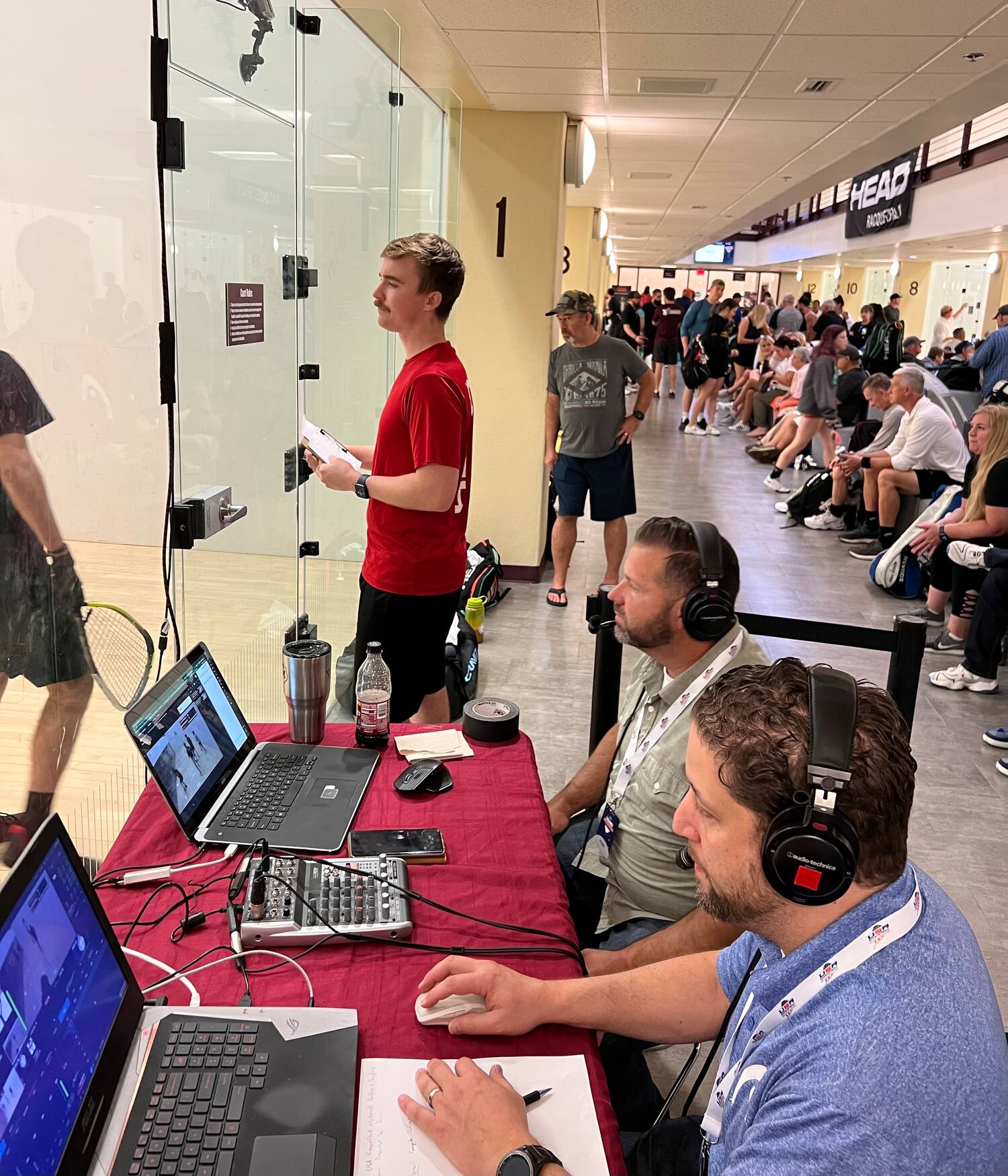 Streaming and Reffing Outside Court 1 -- Live Streamers Tony Prater and Stewart Solomon (30 matches in all!); Referee Nick Riffel
...and leave us not forget three gentlemen who earned the (newly created) title of Perpetual* Referees:
Maurice Miller, Sam Schulze, and Troy Warigon!

* Courtesy of New Oxford American Dictionary:
Perpetual: | pərˈpeCH(o͞o)əl
Adjective: Occurring repeatedly; so frequent as to seem endless and uninterrupted.
Thanks to these three and to all of the referees who helped maintain a level playing field and bestow a great player experience!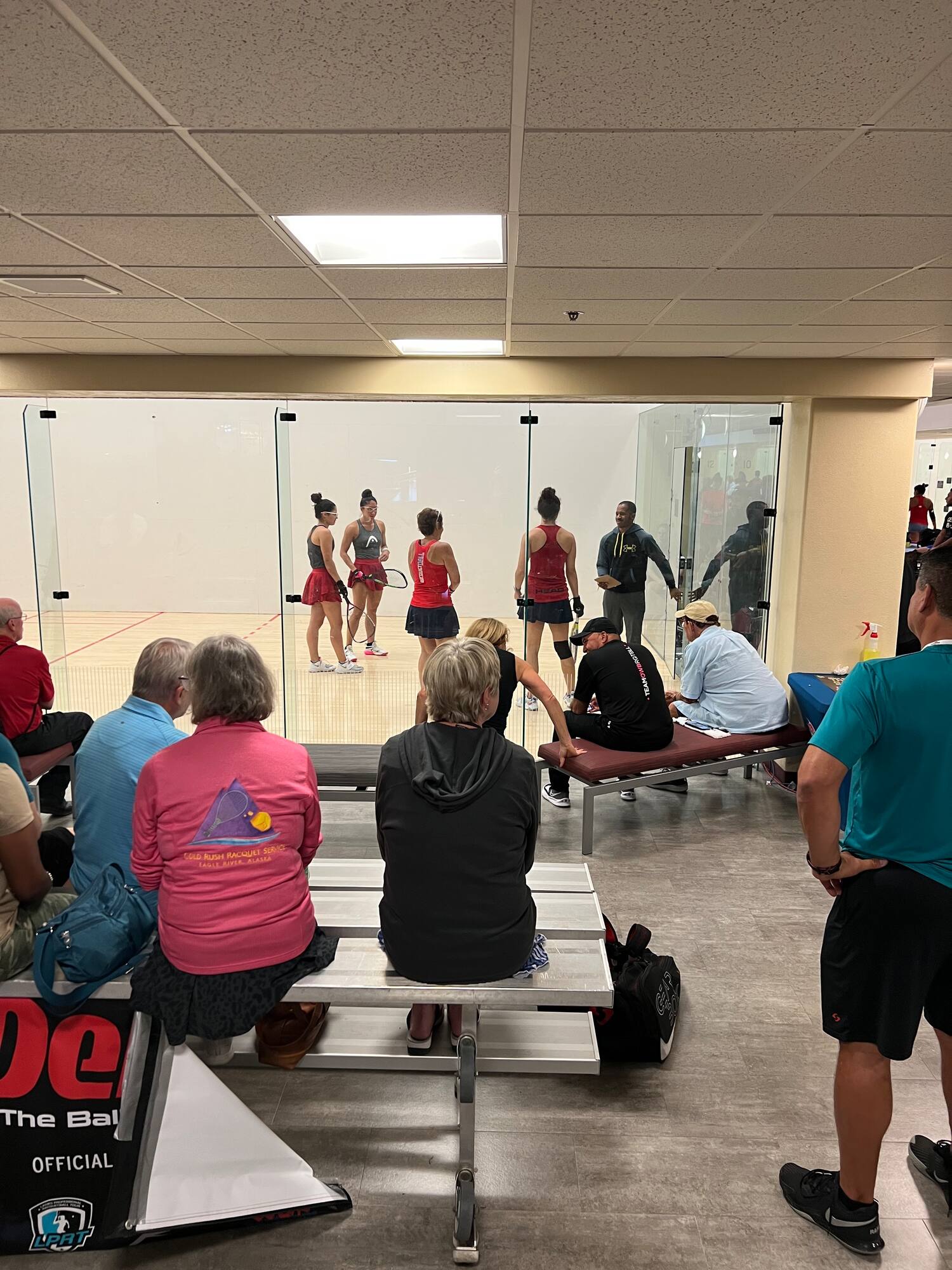 Maurice Miller Referees Women's Team Qualifying Doubles Match (Scott, Lawrence, Roehler, Manilla)
College Station Heroes -- Thank You!
Compete College Station -- Interns Marilyn Martinez and Sammi Trehern

Texas A&M Recreation Center Staff -- Emily Patterson, Evelyn Dorsey and her Staff, and Kelly VonDrehle and her Marketing Team

USAR gives a grateful shout-out on a high decibel level to the TXRA's Own Sandy Rios for her support prior to and during the event!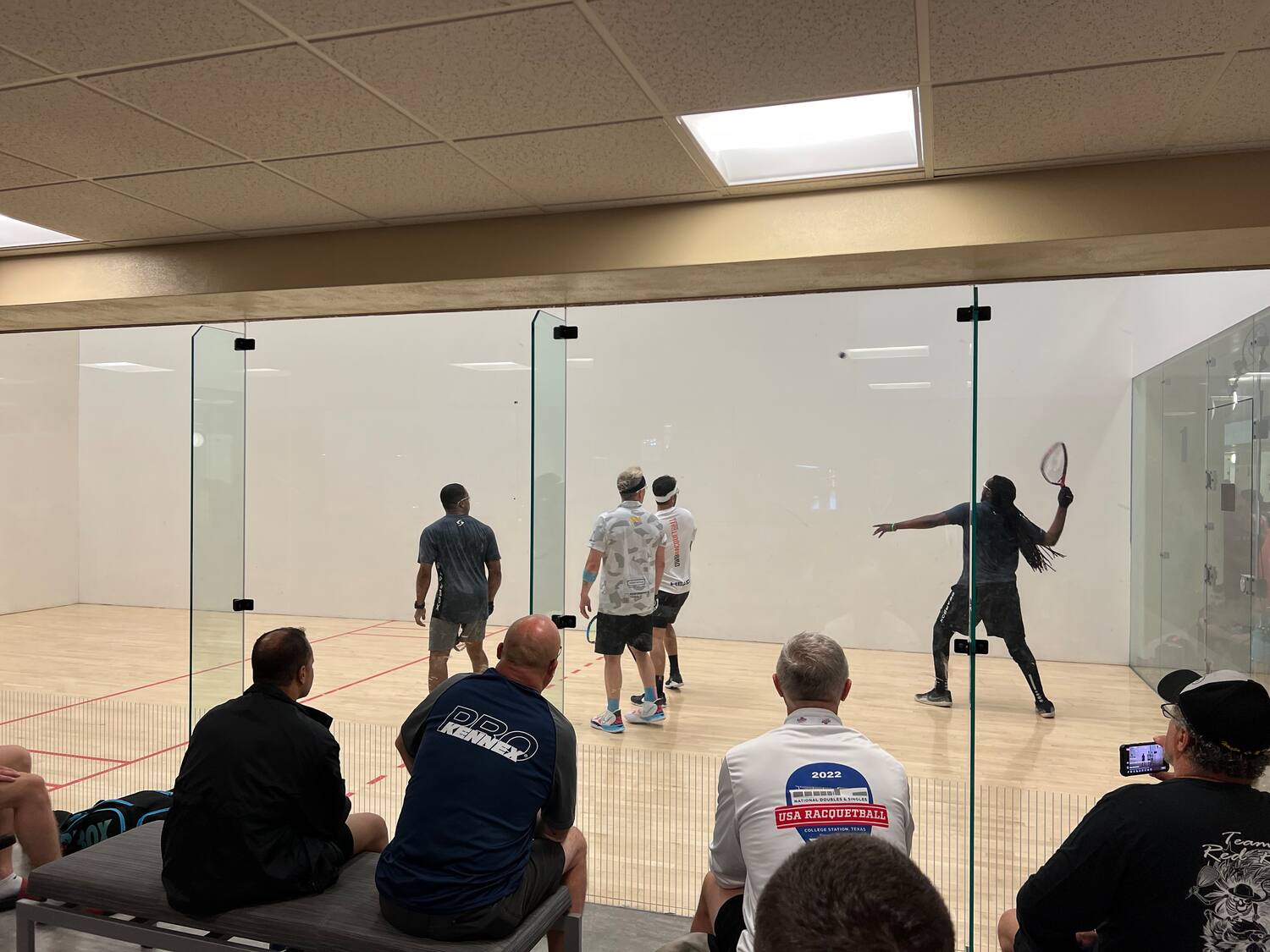 Troy Warigon for the Overhand! (with Miller, Monchik, Landa)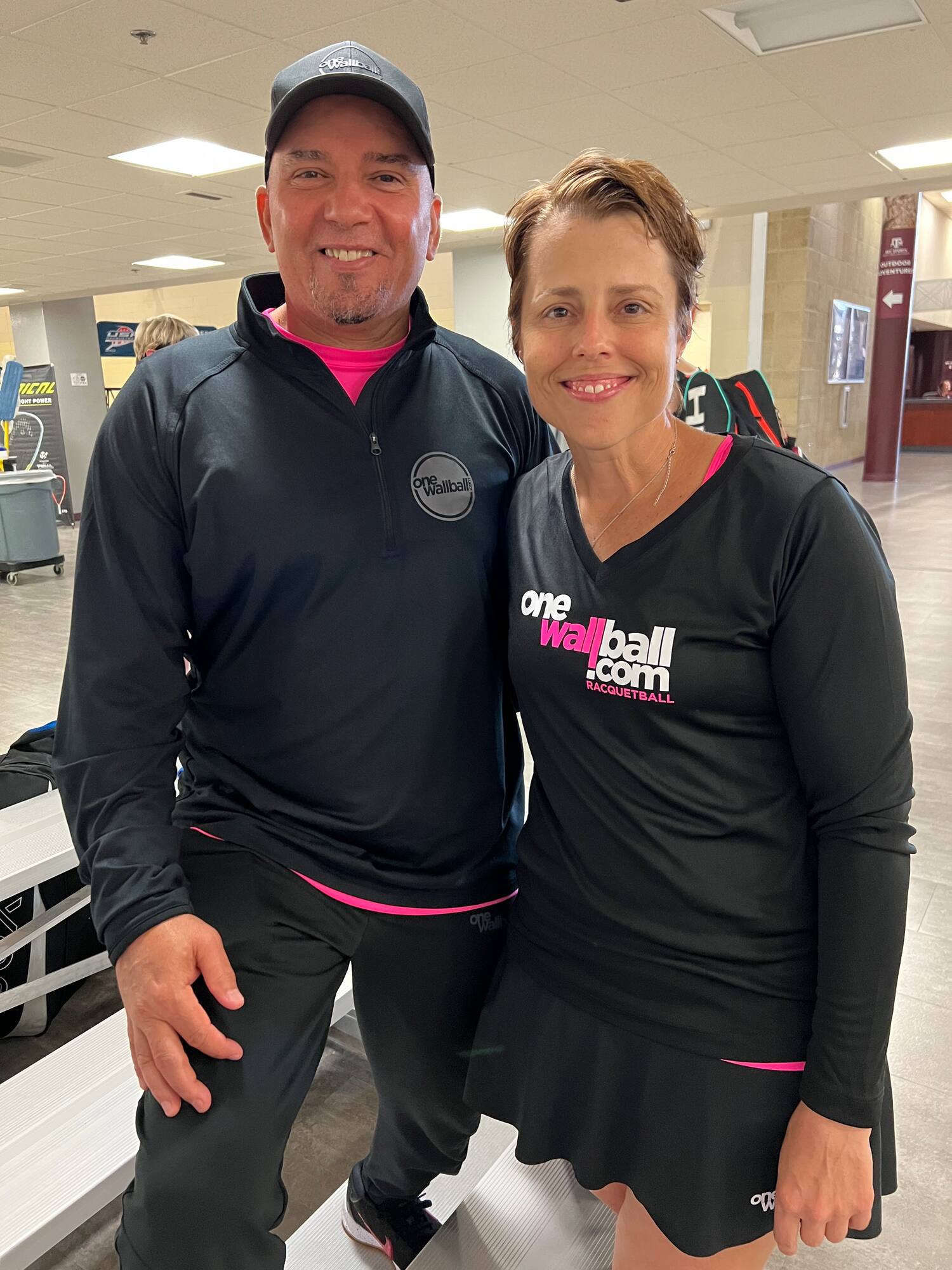 Ruben Pagan and Aimee Roehler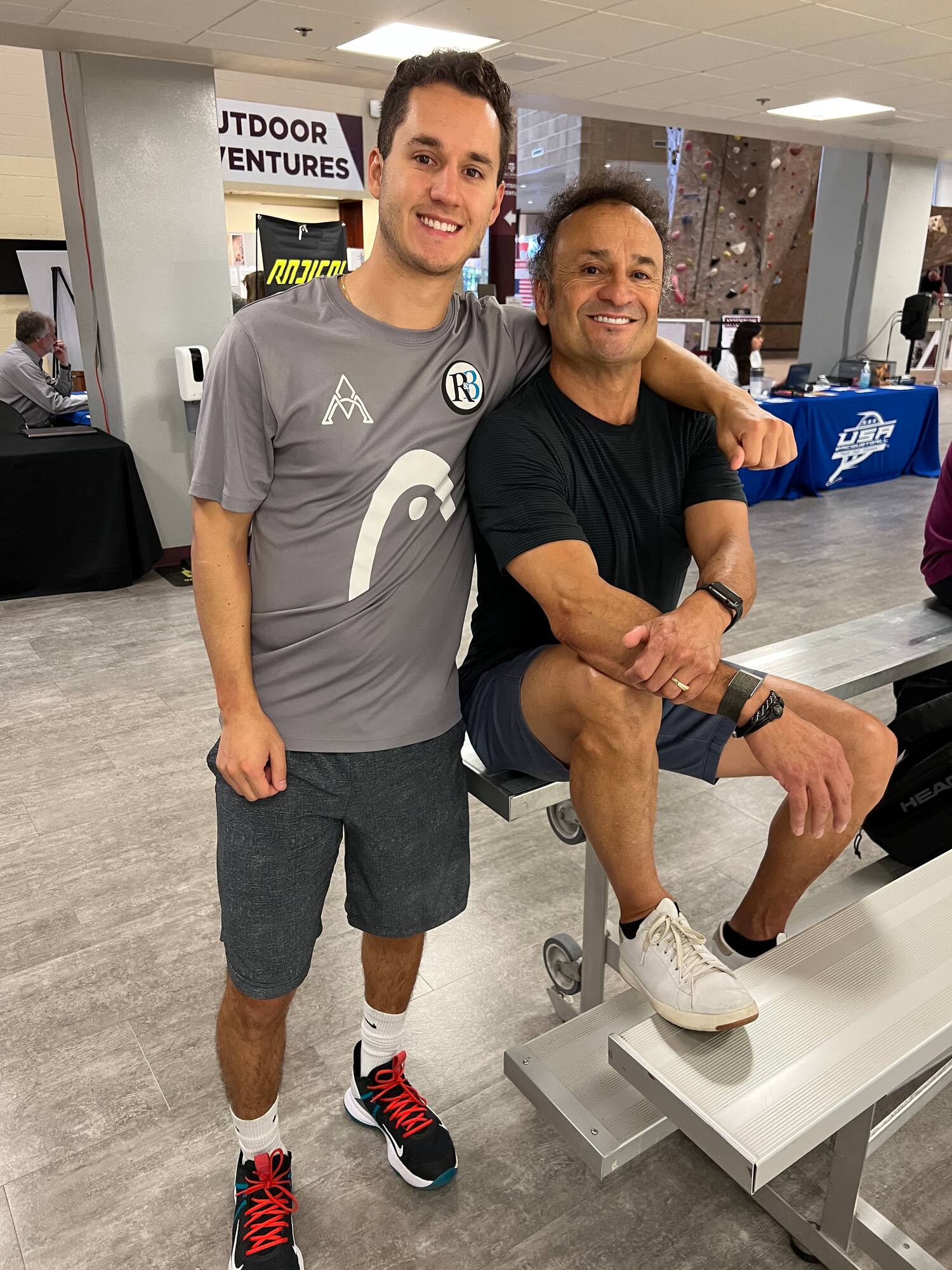 Father and Son Buddies -- Adam and Victor Manilla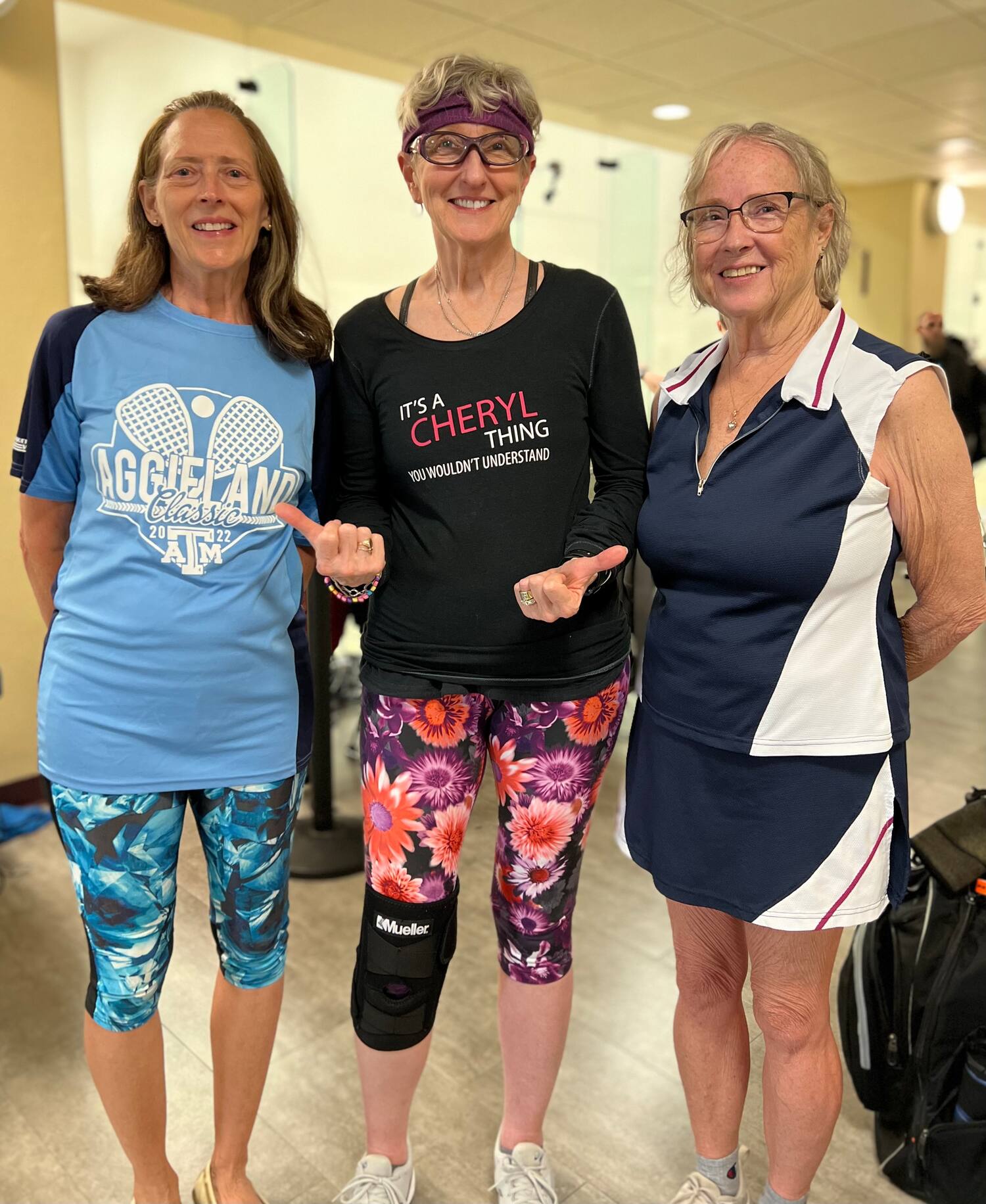 Cheryl Calame, Cheryl Kirk, Cheryl Bird -- They DO Understand!
For more goings-on at National Doubles & Singles, please travel elsewhere in this newsletter issue..
USAR Board of Directors Meeting
See the Board Update in this issue of Serving Up the News.
HOF and Annual Awards Banquet
A great number of tournament players as well as friends and family members of those being recognized attended the Hall of Fame and Annual Awards Ceremony. For details of this special evening hosted by USA Racquetball at the Hilton College Station and Conference Center Hotel on Saturday, May 28, please see the article in this issue of Serving Up the News!
Team USA
At the 2022 USAR National Doubles & Singles Championships, five of the 62 divisions competed had very special significance. Those who were competing in Men's and Women's Qualifying Singles and Doubles as well as Mixed Doubles took their best shot at landing a coveted spot on the 2022-23 U.S. Adult National Team. Check out the lead article in this issue of Serving Up the News to view the U.S. Team roster and how they qualified.
Photos Courtesy of Cheryl Kirk