June 2, 2022 USAR Nationals Qualifying Divisions Determine 2022-2023 U.S. National Team
At the 2022 USAR National Doubles & Singles Championships, May 25-29, in College Station, Texas, five of the 62 divisions competed had very special significance. Those who were competing in Men's and Women's Qualifying Singles and Doubles as well as Mixed Doubles were taking their best shot at landing a coveted spot on the 2022-23 U.S. Adult National Team.

Congratulations to the 12 athletes who make up TEAM USA for the coming season, June 1, 2022, to May 31, 2023!

Men's Team
Jake Bredenbeck (Singles and Doubles)
Sam Bredenbeck (Doubles)
Rocky Carson (Singles and Doubles)
Alejandro Landa (Singles and Mixed Doubles)
Adam Manilla (Singles and Mixed Doubles)
Charlie Pratt (Doubles)

Women's Team
Michelle De La Rosa (Mixed Doubles)
Kelani Lawrence (Singles and Doubles)
Erika Manilla (Singles, Doubles, Mixed Doubles)
Rhonda Rajsich (Singles)
Aimee Roehler (Doubles)
Hollie Scott (Singles and Doubles)

From this pool of top Athletes, delegations will be formed to compete internationally at the IRF World Championships in San Luis Potosí, Mexico (August 2022), and the Pan American Racquetball Championships (location TBD) during Easter Week next spring.
Please help support your U.S. Team Delegation to get to the IRF World Racquetball Championships. Donate at https://bit.ly/USAR_DonateToday to help ensure the full allowed number of athletes will be able to represent their country in San Luis Potosí, Mexico, this August. Go Team USA! 🇺🇸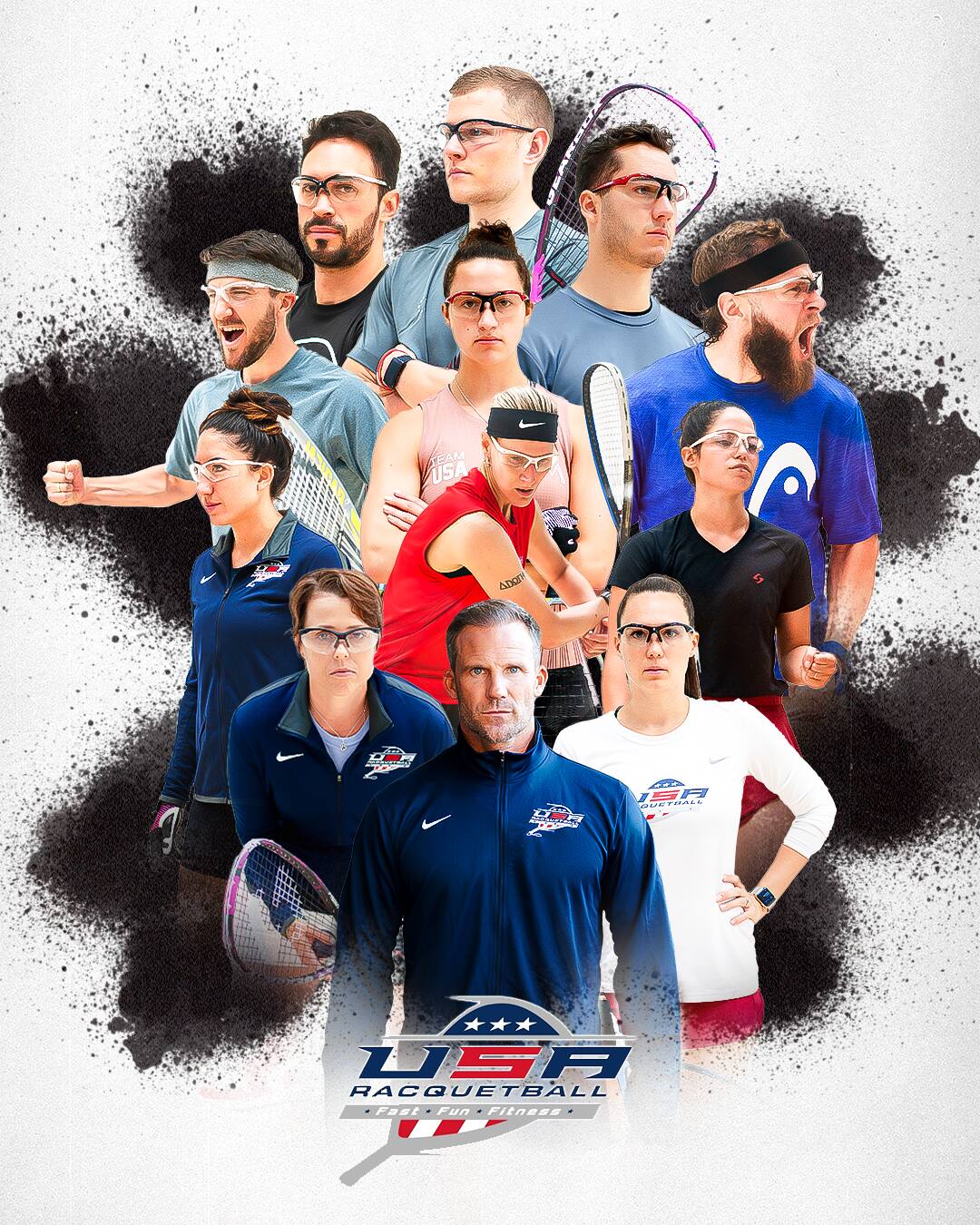 Design by: Enrique Villasenor