U.S. JUNIOR TEAM AND ALL-AMERICANS NAMED AT 2022 USA RACQUETBALL NATIONAL JUNIOR CHAMPIONSHIPS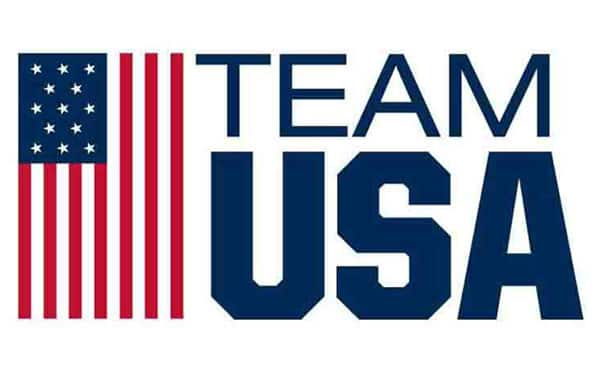 U.S. National Junior Racquetball Team, 2022-23
Singles -- 1st and 2nd Place; Doubles -- 1st Place

The Team Qualifier event was the USAR National Junior Racquetball Championships in Des Moines, June 23rd - 26th.

This year, 21 & Under divisions were added along with Mixed Doubles divisions as team qualifiers.

Representing 11 states, a total of 32 players comprise Junior Team USA for the coming year. Six players "triple qualified" and 10 additional players "double qualified."

| | | |
| --- | --- | --- |
| Boys Singles | 1st Place | 2nd Place |
| 21 & Under | Micah Farmer (TX) | Cody Elkins (CA) |
| 18 & Under | Josh Shea (NY) | Timmy Hansen (FL) |
| 16 & Under | Nikhil Prasad (CA) | Gatlin Sutherland (MT) |
| 14 & Under | Nathan Rykhus (CA) | Eshan Ali (CA) |
| 12 & Under | Vaishant Mangalampalli (CA) | Alejandro Robles Picon (CA) |
| 10 & Under | Alejandro Robles Picon (CA) | Beckett Hansen (IA) |
| | | |
| Boys Doubles | 1st Place | |
| 21 & Under | Assuan Castaneda (FL) / Micah Farmer (TX) | |
| 18 & Under | Paul Saraceno (CA) / Josh Shea (NY) | |
| 16 & Under | Nikhil Prasad (CA) / Gatlin Sutherland (MT) | |
| 14 & Under | Eshan Ali (CA) / Nathan Rykhus (CA) | |
| 12 & Under | Lucas Frost-Biskup (NE) / Vaishant Mangalampalli (CA) | |
| 10 & Under | Alejandro Robles Picon (CA) / Beckett Hansen (IA) | |
| | | |
| Girls Singles | 1st Place | 2nd Place |
| 21 & Under | Annie Roberts (CA) | Shane Diaz (TX) |
| 18 & Under | Heather Mahoney (CA) | Julia Stein (OH) |
| 16 & Under | Naomi Ros (TX) | Ava Kaiser (MN) |
| 14 & Under | Andrea Perez-Picon (CA) | Elizabeth Denler (MN) |
| 12 & Under | Aarya Shetty (CA) | Leah Trejo (TX) |
| 10 & Under | Anum Mitha (TX) | Anna Sikorski (CO) |
| | | |
| Girls Doubles | 1st Place | |
| 21 & Under | Shane Diaz (TX) / Graci Wargo (FL) | |
| 18 & Under | Heather Mahoney (CA) / Julia Stein (OH) | |
| 16 & Under | Ava Kaiser (MN) / Naomi Ros (TX) | |
| 14 & Under | Elizabeth Denler (MN) / Safiya Mitha (TX) | |
| 12 & Under | Sarah Bawa (CA) / Aarya Shetty (CA) | |
| | | |
| Mixed Doubles | 1st Place | |
| 21 & Under | Shane Diaz (TX) / Micah Farmer (TX) | |
| 18 & Under | Timmy Hansen (FL) / Heather Mahoney (CA) | |
| 16 & Under | Naomi Ros (FL) / Cole Sendrey (TX) | |
| 14 & Under | Axel Lopez (IL) / Montserrat Torres (IL) | |
| 12 & Under | Vaishant Mangalampalli (CA) / Aarya Shetty (CA) | |
Congratulations to Junior Team USA!
---
All-American status is achieved by Athletes who, In each Team Qualifying Age Group, place 1st-4th in Singles (semifinalists and above) and 1st/2nd in Doubles (finalists). Each was presented with an All-American Certificate in Des Moines on June 25th.
2022 USA Racquetball Junior All-Americans
Eshan Ali
Sarah Bawa
Harry Bogatko
Assuan Castaneda
Elizabeth Denler
Shane Diaz
Cody Elkins
Micah Farmer
Brielle Fernando
Hailey Fitts
Lucas Frost-Biskup
Wyatt Gass
Andrew Gleason
Beckett Hansen
Timmy Hansen
Benjamin Horner
Ava Kaiser
Axel Lopez
Heather Mahoney
Vaishant Mangalampalli
DJ Mendoza
Anum Mitha
Safiya Mitha
Adrian Nelson
Chris Nelson
Andrea Perez-Picon
Estefania Perez Picon
Nikhil Prasad
Annie Roberts
Alejandro Robles Picon
Naomi Ros
Gabbie Roseman
Nathan Rykhus
Paul Saraceno
Samuel Schulze
Cole Sendrey
Kabir Sethi
Josh Shea
Aarya Shetty
Sonya Shetty
Anna Sikorski
Julia Stein
Gatlin Sutherland
Montserrat Torres
Joshua Tramm
Leah Trejo
Graci Wargo
Lydia Werk
Grant Williams
Khyathi Velpuri
Congratulations to the All-Americans for 2022!