Rhonda Rajsich Named 2022 Mark Bingham Athlete of the Year
On behalf of the entire Racquetball community, USA Racquetball sends Rhonda Rajsich a resounding "Congratulations!" for being named the 2022 Mark Bingham Athlete of the Year at the Compete Sports Diversity Awards in Las Vegas, Nevada, the week of January 10th.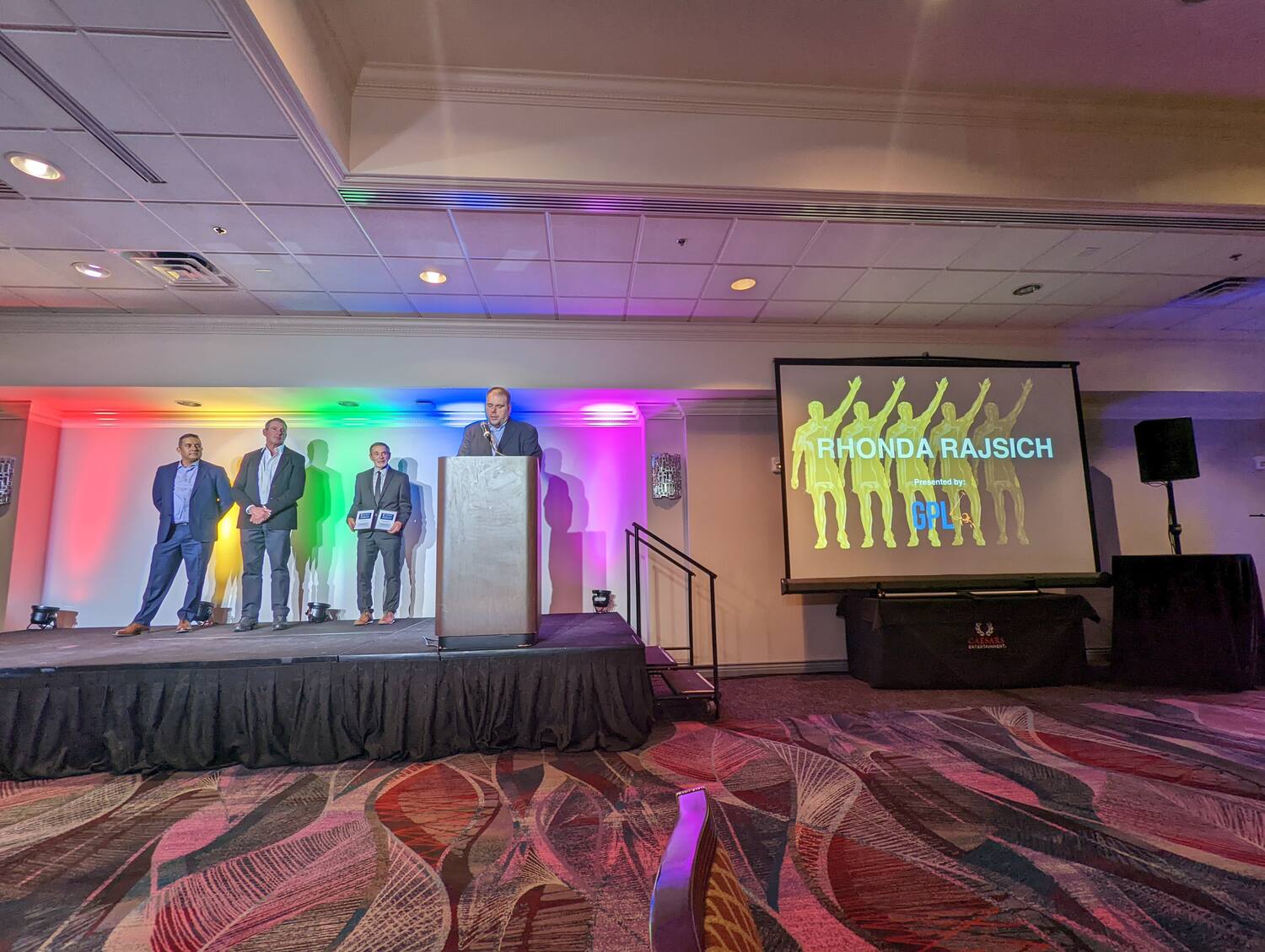 This award was part of the 12th Annual Compete Sports Diversity Awards that occur every year at the Sin City Classic: the largest LGBTQ+ sports tournament in the world. Honorees were selected based on their commitment to personal achievement, active participation in one or more sports, commitment to supporting/encouraging others in sport, and support/representation of the LGBTQ+ sporting community.
"The Mark Bingham Athlete of the Year Award honors an outstanding athlete committed to sports, diversity, and community," said Compete Sports Diversity CEO Eric Carlyle. "Rhonda Rajsich exemplifies these qualities, and we are honored to present her with this award."
"We are so proud of Rhonda for being named the Mark Bingham Athlete of the Year," said USA Racquetball Executive Director Mike Wedel. "Rhonda has been a fantastic representative of USA Racquetball for many years. It is great to see others recognize her for her many accomplishments in the sport of Racquetball and beyond. We would like to thank Compete Sports for recognizing Rhonda and for all they do to promote diversity in sports."
As one of the most decorated athletes in Racquetball, Rhonda's list of achievements is amazing. She holds the record for most National Singles wins at 12. She is an 11-time USA Racquetball Female Athlete of the Year. She is a four-time US OPEN Champion, four-time World #1 Pro Player, and four-time Pan American Champion as well. Rhonda has achieved so much and has inspired many others to reach higher.
In addition to her impressive athletic accomplishments, Rhonda is always respectful and kind to her partners and opponents. She lives by very strict rules that push her and those around her to be their very best. Rhonda is a role model for young athletes of every sport.
Upon learning of her award, Rhonda commented, "It's an incredible honor to be nominated, let alone win an award with such a powerful impact behind it. Mark Bingham stood for so much that we can all strive to be, and I am grateful for the opportunity to further the mission of Compete and the legacies they embody."
Well deserved, Rhonda! We couldn't be happier that you are a part of our Racquetball community.
Facebook: Compete Sports Diversity