Junior Spotlight Applications
Beginning with this January issue of Serving Up the News, a monthly recurring feature will bring visibility to Junior players across the country.
We invite coaches, junior program directors, state associations, indeed anyone who would like to recognize deserving Junior players who love racquetball, to send profiles and stories to us for inclusion in future newsletters.
Thanks to Brian Ancheta, State President of the Oregon Racquetball Association, for kicking off this Junior Spotlight feature with an article in this issue about Brielle Fernando who competes for the Beaverton (Oregon) High School Racquetball Team.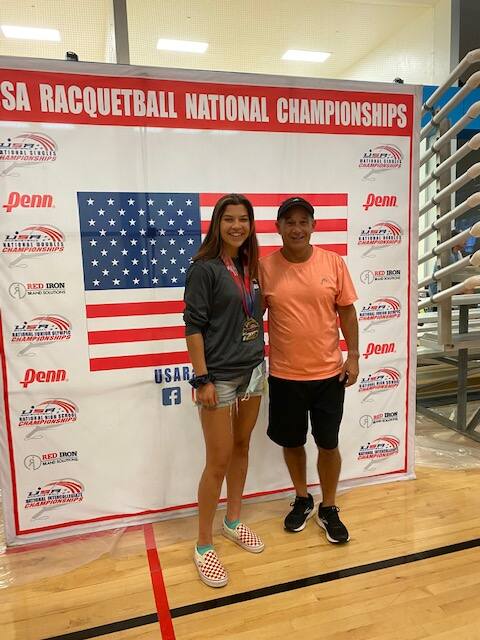 So, are we talking about those players who may have started to make a name for themselves - perhaps a Junior National Champion who has already competed for the USA internationally?
Yes, of course.
But we're also looking for this monthly feature to recognize Junior players who are:
Working hard to develop their games and their fitness levels
Competing in tournaments and leagues
Encouraging friends to participate
Coaching younger players
Helping out with their high school teams
Planning to continue with racquetball in college
Volunteering at local events
Learning the rules and learning to referee matches
Aspiring to make the U.S. Junior Team
Enjoying racquetball for the fun and friendship it brings to their lives
Etc.!
The deadline for each issue is the first day of each month.
Please send your articles/stories/profiles about Junior players to cherylkkirk@aol.com. Photos are welcome -- please provide a caption and photo credit info, and kindly include the name and email address of the parent or guardian of the player you wish to recognize.
If you need some help in polishing up your submission, we're happy to help!