National Racquetball Month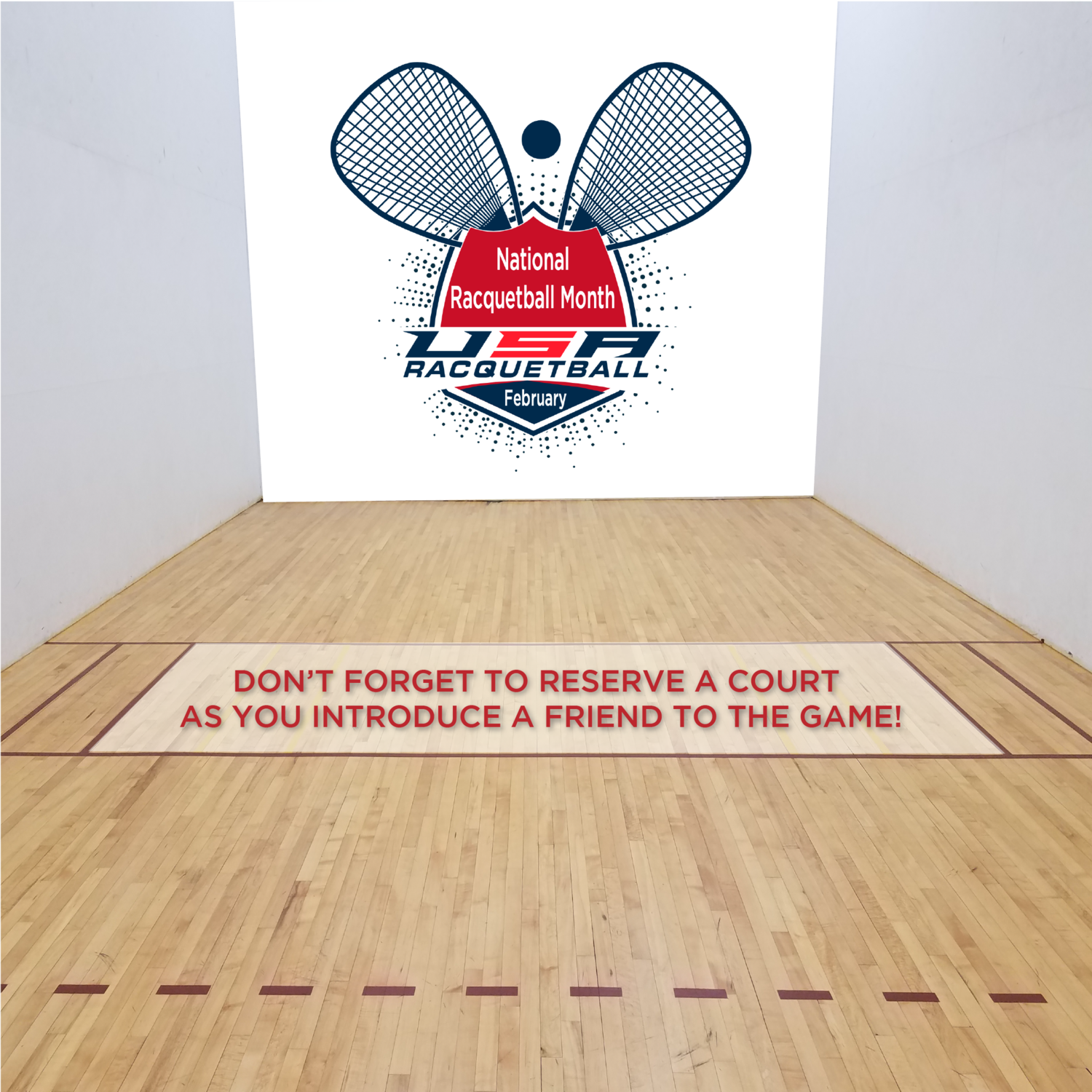 February is National Racquetball Month! To help celebrate, bring a friend, a family member, a co-worker, or even a neighbor onto the court and introduce them to the lifelong sport we all know and love!
Think of the personal satisfaction and achievement...and there's more!
When you bring someone new onto a court and post a photo on Facebook and/or Instagram using the hashtag #rballmonth, you'll be entered into a random drawing for prizes from the IRT, LPRT, Formulaflow, and Gearbox. Prizes from additional sponsors and manufacturers will be added along the way.
Don't miss out! Introduce someone to Racquetball and post about it today!
❤️❤️❤️❤️❤️
For more information and ideas on how to best promote the use of courts in your club, see the article in this issue of Serving Up the News entitled "Strategies for Saving Courts," or go to www.usaracquetball.com
Hey, here's a great idea!
Stewart Solomon, President of the Massachusetts Racquetball Association, is working with the management at Plymouth Fitness to encourage members to give it a try.