Announcement: Pro Level Junior-Focused Divisions at the US OPEN!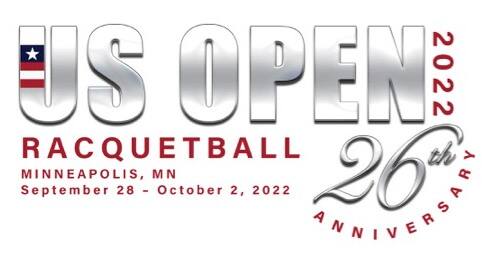 A new and exciting enhancement is being introduced at the 2022 US OPEN: IRT and LPRT divisions for players 21 years of age and under. There is a $2,000 prize purse for each, and that means US OPEN players and fans will get an up-close-and-personal preview of the future of professional racquetball!
But there's more. The entry fee is $50, and players are guaranteed two matches. If a player loses their first round match, there is a dropdown (consolation) bracket.
IRT Chairman Mike Grisz commented, "We at the IRT have placed a priority on developing Junior players. We want to give 21 & Under players an opportunity to compete in high value matches and more of them. We personally believe that any player 21 or under should enter the IRT21 or LPRT21 as a means of measuring oneself against world class competition at the greatest racquetball tournament in the world."
T. J. Baumbaugh, LPRT President and Commissioner, added, "The LPRT is excited about this Junior showcase at the US OPEN. What better event to spotlight the next generation of pro players!"
Grisz continued, "Our thanks to Mike Wedel and USA Racquetball for including this event at the 2022 US OPEN. We'd like nothing more than to see 50 or more players in these brackets at this year's event!"