USA Racquetball Announces Team for 2021 IRF World Championships
USA Racquetball has announced the athlete delegation for the 2021 IRF World Championships to be held in Guatemala City, Guatemala, beginning just after Thanksgiving.
The Women's Team will include Rhonda Rajsich (singles/doubles), Kelani Lawrence (singles), and Erika Manilla (doubles). As the 2021 National Singles and Doubles Champion, Rajsich and U.S. Adult Team Coach Jim Durham agreed she will compete in both divisions.
The Men's Team will consist of Rocky Carson (singles), Alejandro Landa (singles), Charlie Pratt (doubles), and Jake Bredenbeck (doubles). Carson, who also double qualified, decided in consultation with Coach Durham to concentrate on just one division.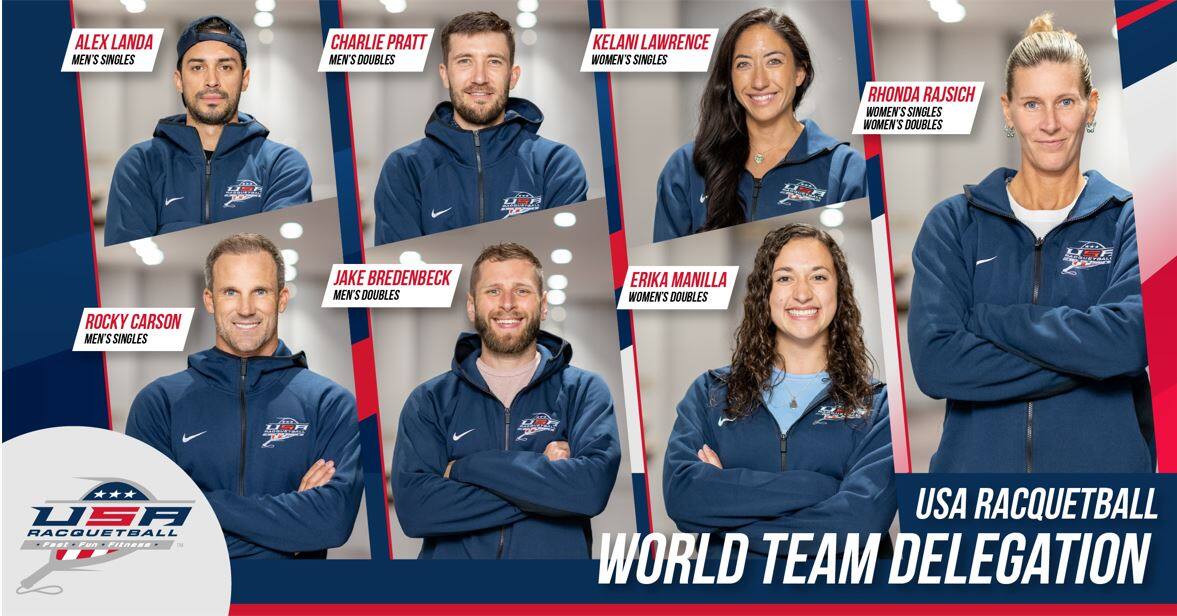 The IRF Adult World Championships will serve as the individual qualifier for the 2022 World Games in Birmingham, Alabama, next summer. Those who finish in the top 16 of men's singles and the top 16 in women's singles will earn an individual spot. In the event of injury or disqualification, a vacated spot will not be retained by the country but rather go to the next player in succession.
Tax-deductible donations to directly support U.S. Adult and Junior National Teams for their trip to the IRF World Championships are being accepted and will be deeply appreciated. Funds raised will be applied toward both teams' entry fees along with other travel-related expenses. To make a gift and support Team USA, donate here. Donations over $100 will receive a signed photo of members of Team USA and matched (up to $2,500) by our generous benefactors.