Remembering Charlie Garfinkel & Chuck Leve
USA Racquetball would like to express our deepest condolences on the passing of two USAR Hall of Fame Inductees Charlie Garfinkel and Chuck Leve.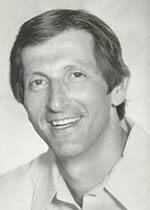 Charlie Garfinkel | Buffalo, New York
(Amateur Athlete, Inducted 1989)
"Charlie - The Gar" - November 14, 2021. Beloved husband of Leslie Garfinkel; loving father of Bradley and Adina Garfinkel; also survived by many loving cousins and friends.
Charlie, known as "The Gar" was a colorful player on the courts. He began playing racquetball as a college student. Garfinkel had played both tennis and squash, and entered his first racquetball tournament in 1966. He went on to claim 15 national titles. He sported a flamboyant style of psyching out his opponent. He played on the pro tour for many years and was a regular contributor or event coverage and instructional material in early racquetball magazines, and authored two racquetball instructional books. In 1980 & 1982 he won the men's 40+ singles; in '85 & '86, he took the same title in men's 45+. He has been both a club pro and an instructor.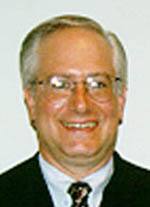 Chuck Leve | Northbrook, Illinois
(Contributor, Inducted 1997)
Chuck Leve - November 11, 2021 - Chuck was a devoted husband, father, papa, and fitness industry veteran who passed away in his home surrounded by his family. Chuck's contributions to the fitness industry span over 50 years.
An integral part of racquetball since 1969, Leve was the Executive Secretary of the International Racquetball Association (IRA) in '70. After following IRA President Robert Kendler, in 1973, to the newly formed National Racquetball Club (NRC), Leve privately felt that the amateur players had been left out. In 1976, he formed the United States Racquetball Association to service those players outside the professional ranks. In 1979, Leve joined the National Court Club Association, now known as the International Health, Racquet & Sportsclub Association (IHRSA).