NMRA Back in Action in St. Louis
Oh. My. Goodness! I couldn't believe how great it was to be back on the court with my fellow 40+ players. To kick off the 50th year of the National Masters Racquetball Association, back in St. Louis after five years, we played fiercely for four days at Vetta Sports Concord. We took over their ten magnificent courts May 5–8 from Dan Whitley's regular crowd of high school and adult players; ate the most amazing food provided by Heather Chavez; had a short banquet; and, oh yes, won a medal or two. I was most gratified to have almost 100 players during this pandemic, and no injuries! More than 30 players were introduced to our style of tournament, and I can assure you they were all exhausted by Saturday afternoon. The last match was extra exciting, with Illinois doubles team Tom Neal and Jake Ryan battling it out against matched-up team Bryan Satawa from Louisiana and former pro Doug Cohen from Missouri: three first-time NMRA members. Cohen and Satawa won the match but dropped a game. I had never seen Doug play before -- what a treat!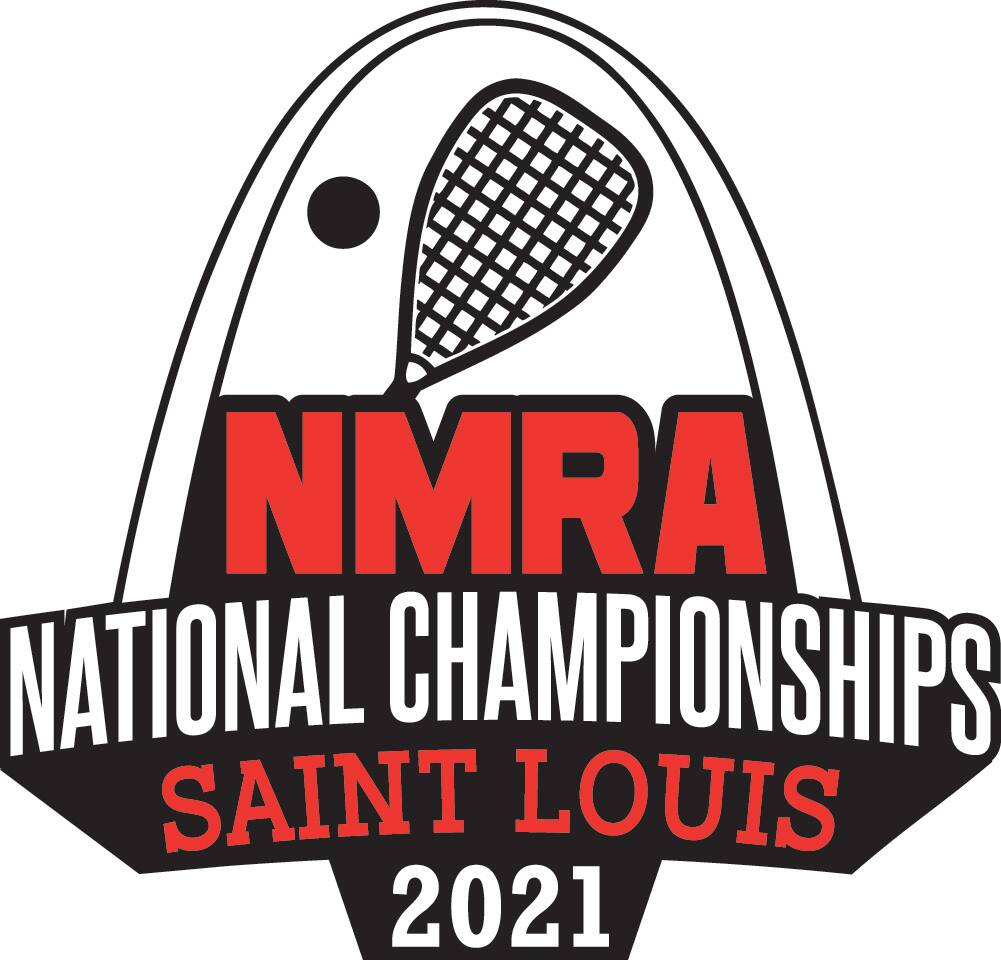 Check out the results on R2Sports.com.
I want to thank so many people: all of the entrants who took a chance on this event, Joe Williams for shuttling everyone around, and my whole NMRA Board for working countless hours to as they ran this event with me. Karen and Mike Grisz are the best desk team I could ask for. Marni and John Winings took a break from their rambling RV vacation to play with us and assign courts; Carmen Alatorre-Martin helped out by emceeing the banquet; and Bruce Adams led our banquet presentation team. I mentioned Dan and Heather already. I don't think I have ever had so many compliments about the food and coordinator. As native Shari Coplen puts it, "St. Louis is all about the food."
The banquet night belonged to Frank Taddonio. Everyone enjoyed seeing a slice of Frank's life and racquetball past as he was inducted into the National Masters Racquetball Hall of Fame in the Athlete category. Carmen Alatorre-Martin also showed fun slides and accepted the Hall of Fame Contributor plaque for her husband, Curtis. View all NMRA Hall of Fame inductees. Congratulations to our newest Hall of Famers! We are so proud of you.
During that banquet, our generous players and guests raised $1,200 for the 550-kid strong Missouri State High School Racquetball Association (MOHSRA). They will use that money for entry fees, uniforms, equipment, and travel. Ask Dan Whitley about his program—especially if you need advice about high school racquetball in your area.
Several people won big at the hotel casino. Of course, we will be expecting a large NMRA donation for making that possible. 😊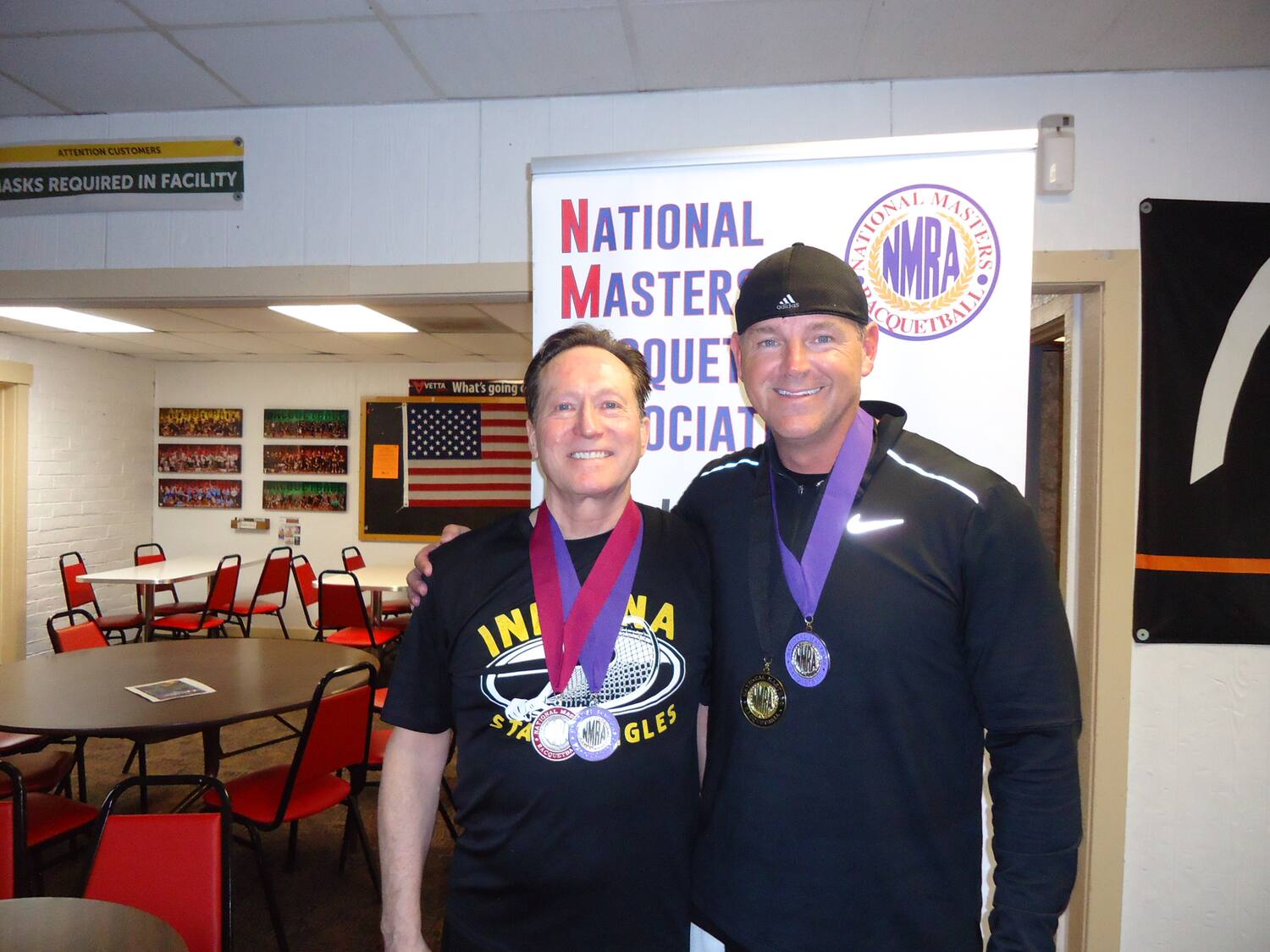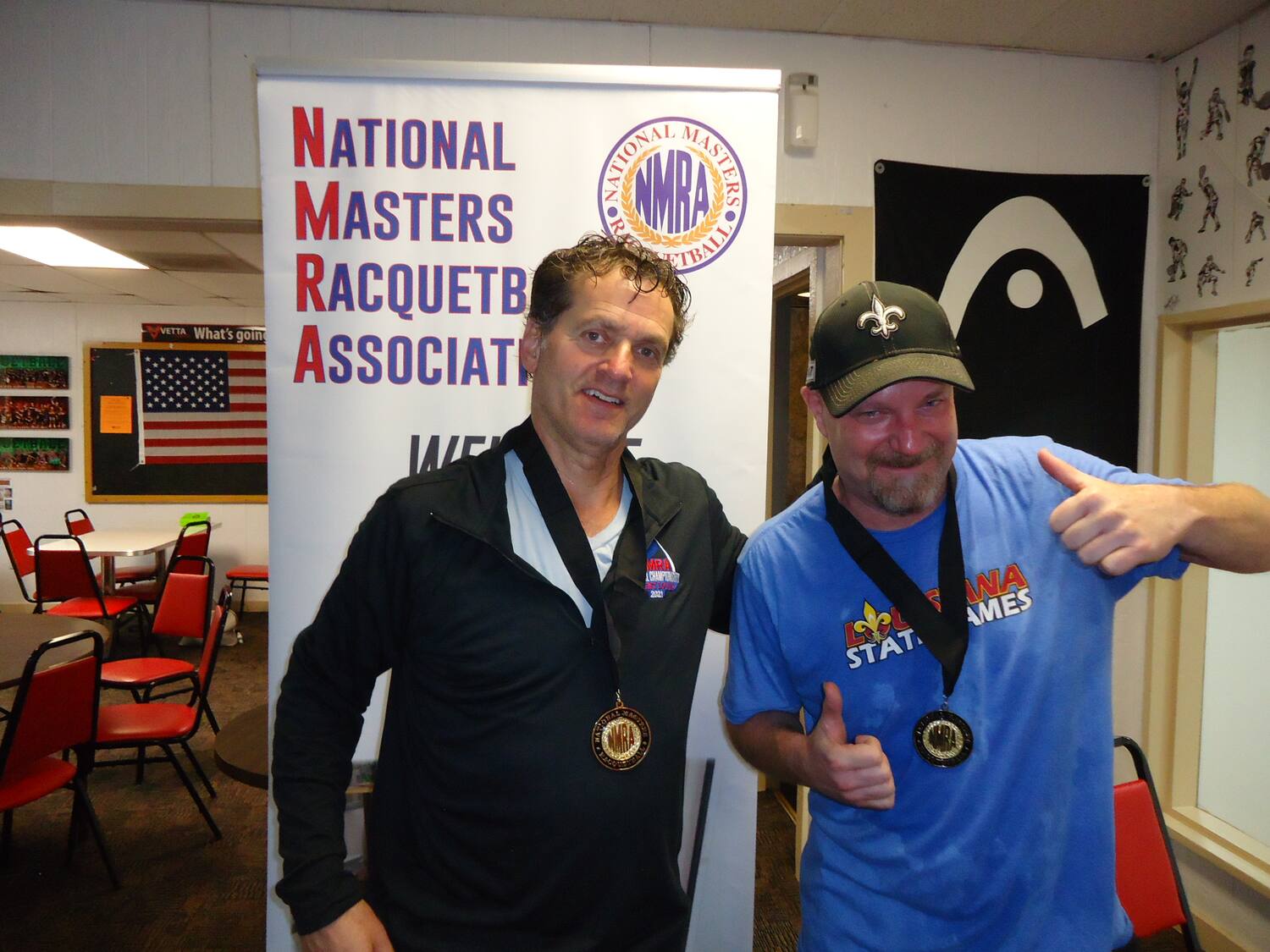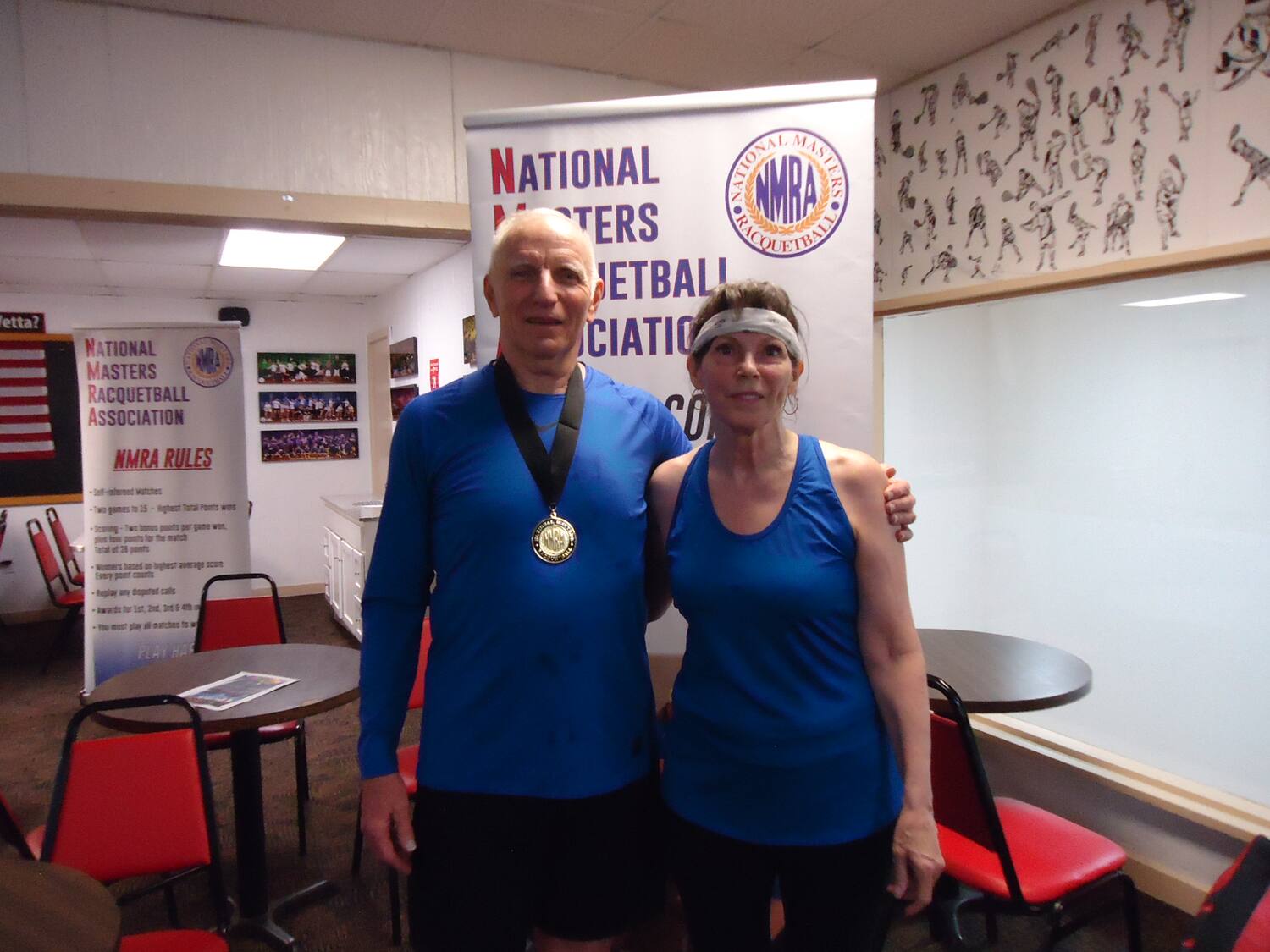 If you are 40 or older and like round-robin racquetball, please consider joining in the fun and competition July 8–11 in Lombard (Chicago), Illinois, at Glass Court. Dan Jaskier, Geoff Peters, Cheryl Kirk, and their team have invited us back, and we can't wait. Call me with questions, invite your friends, get your hotel reservation at the Embassy Suites Lombard, and enter today!
The third event of 2021, our doubles-only tournament, will be the first days of December in Portland, Oregon, adjacent to an IRT tournament. More details on that, too, but the R2Sports site is set up for you to enter today. See you in the coming months!
Photos Courtesy of NMRA