Festival Event Dates and Hotel Booking Information
Look for two full articles in the next issue of Serving Up the News (Monday, March 15) regarding the 2021 USA Racquetball National Championships Festival Presented by Penn. In the meantime, though, here's the update everyone's been looking for!
The dates of the Festival were announced last week as June 3-12, 2021, in St. Louis, Missouri. National Singles, National Doubles, and National Juniors will be scheduled in a staggered fashion that will allow players to choose the events in which they wish to compete. Here's the breakdown:
National Singles June 3 – 6, 2021
National Doubles June 6 – 9, 2021
National Juniors June 9 – 12, 2021
This means that arrival and check-in for out-of-town players should be the day prior to the beginning date of each event since matches may begin first thing in the morning. On the back side, scheduling departing flights out of St. Louis before mid-to-late evening on the last day of the event may cause players to miss finals matches.
There are two fantastic host hotels in Westport Plaza where many of the attendees will stay and where several traditional celebrations will occur, like the USA Racquetball Annual Awards and Hall of Fame Induction Ceremonies.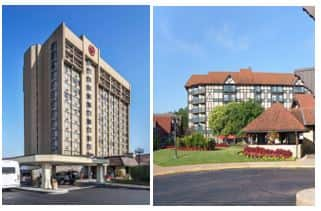 USA Racquetball has secured several hotel contracts with discounted rates for attendees that will be able to be accessed through a booking portal here: https://groups.reservetravel.com/group.aspx?id=48079
When possible, please book hotels through this portal as there are several benefits the city is willing to provide if more attendees utilize the hotel blocks. In addition, please call our housing partner, GroupHousing, at 1-800-290-3210 to book over the phone or to check on hotels that may be sold out.
Besides the two USAR Serving Up the News articles coming out on Monday, tune into the Real Racquetball Show on Monday, March 15, at 8:00 pm CT to hear more about the Festival. The show streams from the USA Racquetball Facebook page. See you then!