USA Racquetball Recognizes Wanda Collins as Real Racquetball Champion for June 2021
USA Racquetball is proud to name Wanda Collins of Bellingham, Washington, as this month's Real Racquetball Champion. For more than 25 years, Wanda has been involved with racquetball as a player, court programmer, and coach.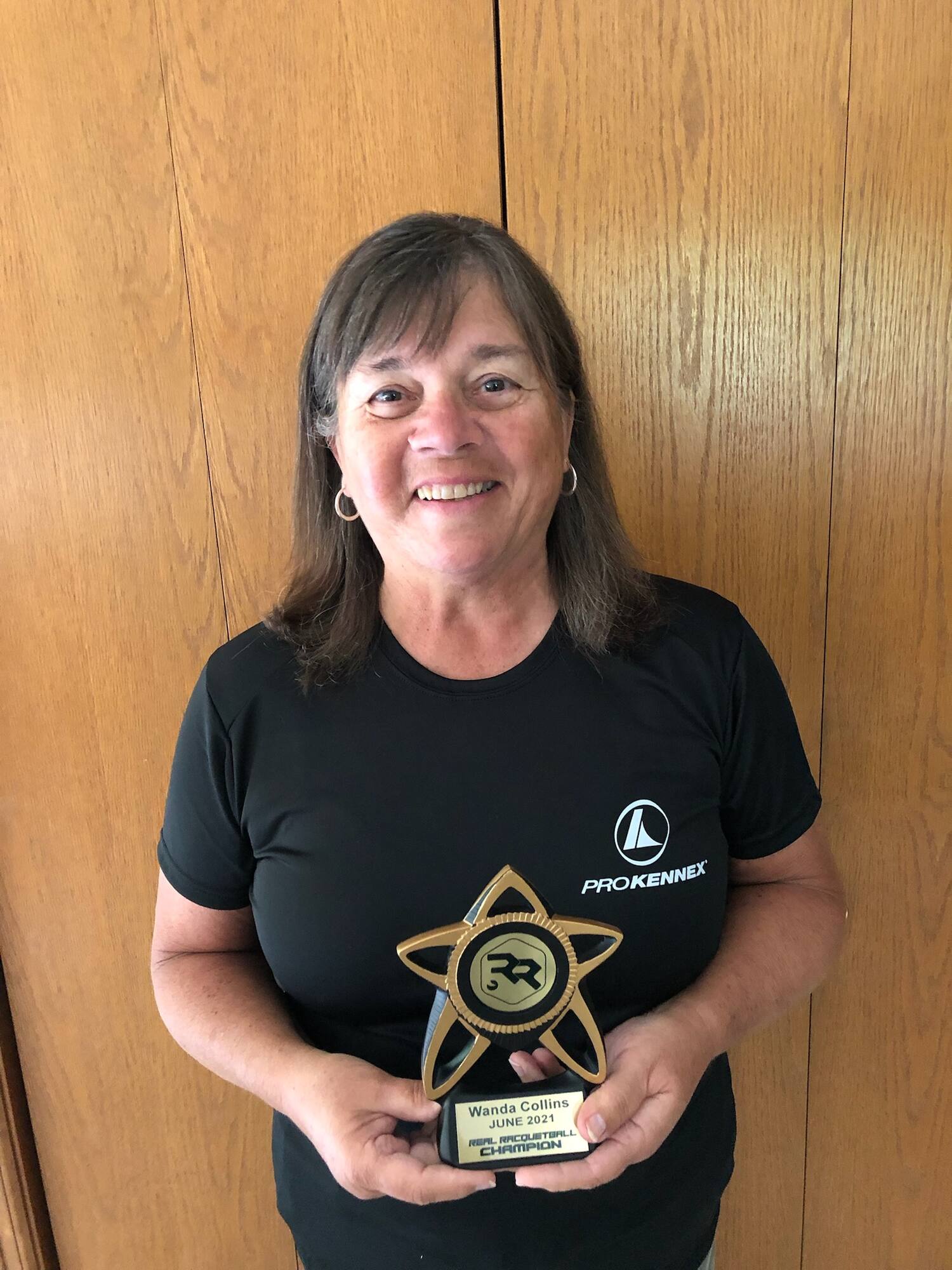 A former tennis player, Wanda and her friend wanted to play in the winter, and they found a new club being built that had racquetball. A local player offered to teach them how to play, and she's never looked back! Three years later, the club owner asked her to start coaching.
Not knowing where to begin, Wanda consulted with a swimming instructor and structured her lessons similarly: after school, twice a week for four weeks, for just $50! The club offered a price for both members and non-members so that people could play with friends. This not only produced more racquetball players but memberships for the club as well.
Every summer, Wanda hosts a week-long racquetball camp at the Bellingham Athletic Club with beginners in the morning and intermediate/advanced players in the afternoon. Because of COVID, camp didn't happen last year, but there are plans in the works to bring it back! Athletes like National Team member Hollie Scott and former U.S. Junior Team member Jake Birnel have come through Wanda's programs, and both return to help run the "torture chamber" (drills and sprints) during camp. At the end of camp, Wilson, Wanda's long-time sponsor, has helped provide racquets, eyewear, and other accessories for kids to continue playing.
Wanda also works with the membership team at her club to introduce new members to racquetball once a month. She teaches them the basics of the game, how to reserve a court, and even plays "matchmaker" to bring players of similar skill levels together.
Recently, Wanda, along with Brian Ancheta (another court programmer extraordinaire and President of the Oregon Racquetball Association), were featured in an article in Club Insider, "Using Courts and Court Sports Programming as a Competitive Advantage." Additionally, they were featured in USA Racquetball's April 2021 Serving Up the News in an article entitled "Court Sports Programming: A Think Tank for Club Owners, Managers, and Court Programming Coordinators."
"Wanda embodies a true Real Racquetball Champion," said Executive Director Mike Wedel. "She was introduced to the game by a local player and has spread the sport to so many. Racquetball needs a lot more champions like Wanda to grow our sport. Thank you, Wanda!"