Larry WInn Receives Real Racquetball Champion Award
by Mike Wedel, Executive Director, USA Racquetball
I have known Larry Winn for over 25 years, and he has always been a staple in the Kansas City racquetball community. Larry has been running leagues and teaching racquetball to anyone who wanted to learn or improve their game. He trained many of the juniors that played in our KC tournaments. You could always find Larry at The Athletic Club or Prairie Life Club with his three-ring binder running leagues and recording scores. Larry had the nickname of "Clipboard" as he was always around with his binder of 20-30 league sheets, the USA Racquetball rules, and notes on his racquetball students. If he was not sitting at the table working at the club, he was on a court playing. Larry was one of those guys who always seemed to have a nose for being where the ball was going and putting it where you were not.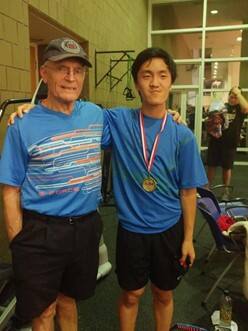 One of Larry's best qualities was that he played with a calm demeanor and determination that let you know he enjoyed playing the game. I know he taught this excellent quality to his students as they were always among the most likable players in our leagues and at tournaments.
Larry is exactly what it means to be a Real Racquetball Champion. I can't thank him enough for all of the great work he has done to help grow and support racquetball in Kansas City. I am confident if you have ever had a chance to meet Larry, you will come away with the feeling that you met a friend.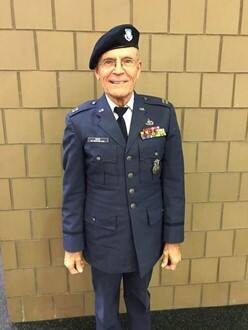 Congratulations to Larry Winn on this well-deserved recognition for his years of service to the Racquetball family!