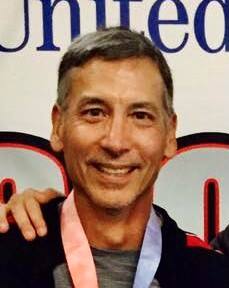 Dave Azuma | Lake Oswego, Oregon

(Amateur Age Player, Inducted 2022)
From 1994 through 2021, Dave Azuma of Lake Oswego, Oregon, won 57 national age group open division racquetball championship titles. During this period, Azuma was a 39-time USAR National Men's Doubles and/or Mixed Doubles Champion, and a 3-time USAR National Singles Champion. In the U.S. Open, he was a 4-time Men's Doubles and/or Singles Champion, and in NMRA tournaments, he was an 11-time National Men's Doubles, Singles, and/or Mixed Doubles Champion.
Of his 32 USAR, U.S. Open, and NMRA National Men's Doubles titles, many were against USA Racquetball Hall of Fame members Dave Peck, Jerry Hilecher, Ruben Gonzalez, Randy Stafford, Tim Hansen, and Gary Mazaroff. Of his 20 USAR and NMRA National Mixed Doubles titles, 15 were with Elaine Dexter of Pleasanton, California. Azuma is one of very few individuals to have won three national age group open division championship titles at a single USA Racquetball National Doubles Championship. The first time was in 1999 (as reported in the December 27, 1999, edition of Sports Illustrated's "Faces in the Crowd"). He then accomplished that feat four more times, in 2005, 2012, 2016, and 2020.
Dave has also made many contributions to the growth and betterment of racquetball by generously donating his time and knowledge to coaching and mentoring more than 1,000 high school and junior players. Most notably, from 1997 through 2016, he coached and led the Beaverton (Oregon) High School Racquetball Team to 17 Oregon High School Racquetball State Championship team titles and eight USA Racquetball National High School Championship team titles. Dave Azuma's contributions over many years have had a significant and lasting impact on the development of new racquetball players.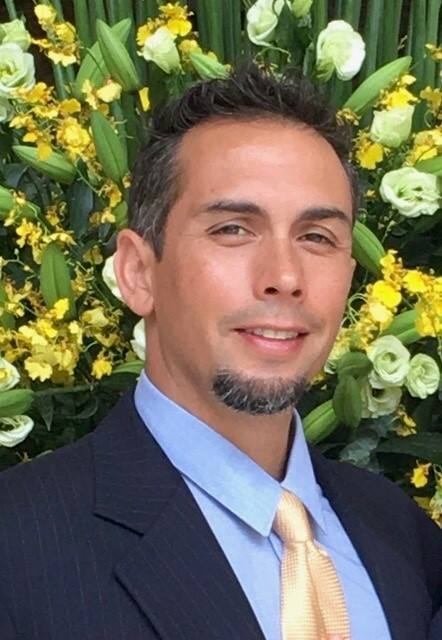 John Ellis | Stockton, CA
(Professional Athlete, Inducted 2022)
John Ellis played on the Pro Racquetball Tour, finishing in the top 10 for 10 consecutive seasons, beginning 1993-94 through 2002-03. During his career, Ellis won eight IRT titles and finished second 18 times. His best US OPEN finish was in 2001 where he lost to Cliff Swain in the finals (5-11, 11-7, 10-12, 4-11). Ellis retired from professional racquetball in 2008.
In addition to his impressive IRT career, Ellis was a six-time member of Team USA (1991-94, 2006, 2008), winning the U.S. National Singles title in 1993 and three Doubles titles (1991 and 1993 with Eric Muller and 2003 with Adam Karp). At the 1995 Pan American Games in Mar del Plata, Argentina, he took the gold medal in Men's Singles.
John currently resides in Stockton, California, where he is the Director of Racquetball for In-Shape Health Clubs. He and his dad, former Team USA Head Coach Dave Ellis, run one of the most successful junior programs in the country, molding such talent as Markie and Jose Rojas, Jose Diaz, and Daniel Rojas.