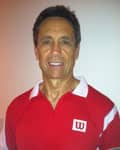 William "Mitt" Layton | Ponte Vedra Beach, Florida

(Amateur Age Athlete, Inducted 2013)
Known for his excellent physical conditioning, Mitt had one of the best decade-long age group division runs in racquetball history. From 1995 through 2004, he won 6 National Singles and 13 US Open divisions. For the first 7 years of US Open history, he was the only winner of the Men's 45+ division. Mitt received the Bud Muehleisen Award in 1998 when, at the age of 47, he was named the Open Player of the Year in Florida. Mitt has contributed more than great play to the sport. He twice served as an Assistant Coach for the US Junior National Team.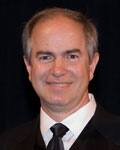 Randy Stafford | Germantown, Tennessee

(Contributor, Inducted 2013)

Few individuals have contributed more to the sport of racquetball than Randy Stafford. At the age of 20, Randy literally wrote the (second) book on racquetball. He went on to win a collegiate championship, play on the pro tour, start the first state championship in Tennessee, found the Intercollegiate Racquetball Association, serve on the USA Racquetball Board (four years as President), build the online United States Racquetball Museum, and develop the US Racquetball Foundation, which is focused on the future of the sport.
For Randy, racquetball is more than a passion, it became his vocation. He and his long-running business, The Court Company, have built courts across the nation, including the first competition portable glass court that was donated to USA Racquetball and which greatly enhanced the success of the US Open. He is a true ambassador of the sport and great friend of USA Racquetball.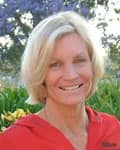 Debra Tisinger-Moore | West Hills, California

(Amateur Age Athlete, Inducted 2013)
Considering her relatively young age of 55, Deb is quite simply one of the most decorated age group players of all time. Over the last 20 years, she has amassed an amazing 92 gold medals in both singles and doubles age group divisions at national competitions. Just as amazing, 53 of her victories came at USA Racquetball national championships. Deb has been awarded the Peggy Steding Age Group Athlete of the Year Award four times.
Deb has contributed much to racquetball including introducing her children to the sport, one of whom, Janel, is herself a national champion.