Rainbow Beach May21 Shootout
by Todd Boss with Joey Logan
Rainbow Beach Chicago Outdoor Season 2021 Kickoff Wrap-Up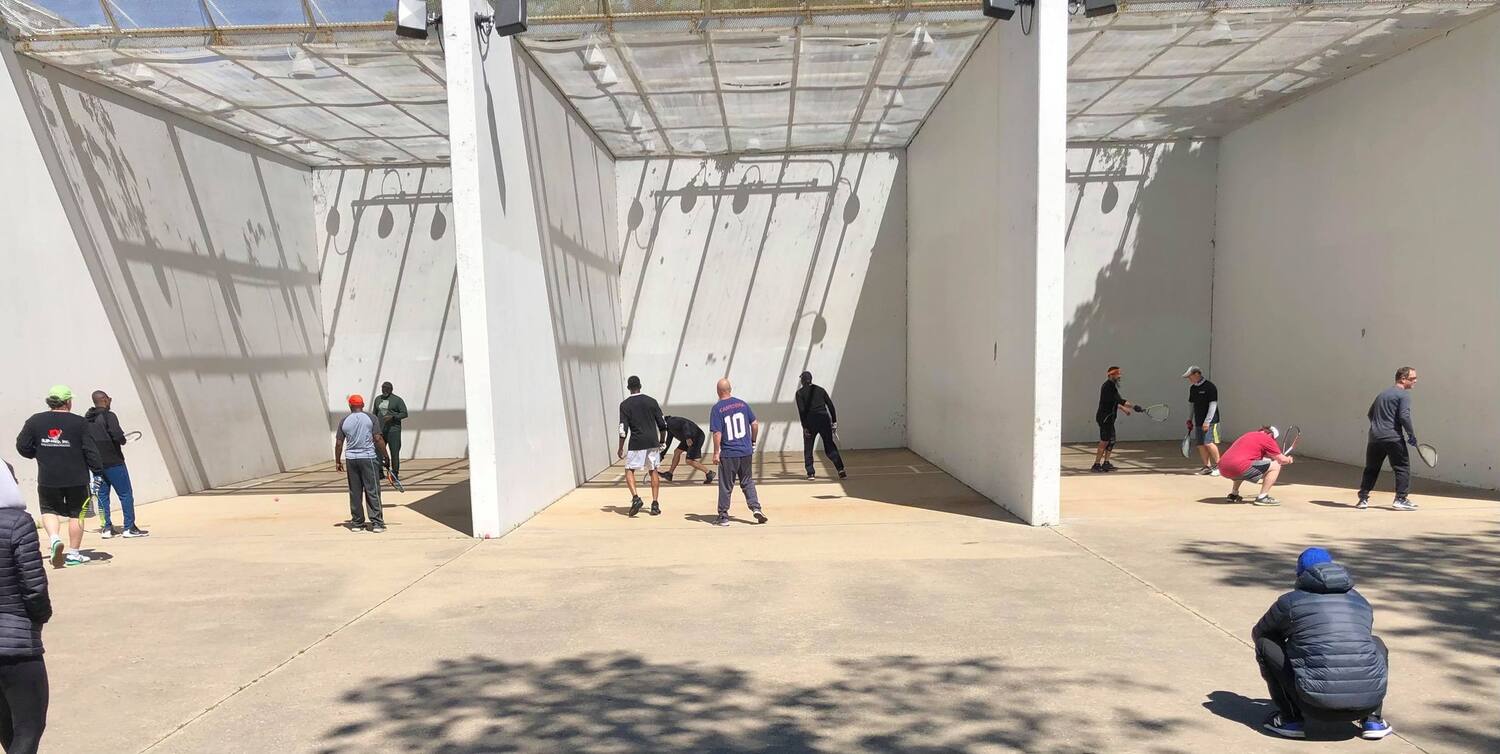 (Photo courtesy of Joey Logan, Tourney director and WOR Illinois State Director)
One Day Shootout/Cookout Racquetball Tournament, Rainbow Beach, Chicago IL. May 29th, 2021.
The first event of the Chicago-land outdoor season was held on Saturday May29th, 2021 at Rainbow Beach in Chicago. The day started out a cool 45 degrees, with players hitting the courts in ski-caps and sweatshirts, but it was sunny and warmed up as the day continued.
22 players braved the cold and as the day progress the action and the temperature warmed up. They played round robin games to 11 and got in lots of racquetball. Here's the results:
In the Pro Division Jim Camasto/Alcides Gutierrez topped Cary Slade/Carlos Ibarra by a game in aggregate.
In the Semi Pro Division, David Roster/ O'Neil Bertrand went undefeated to take the title over 2nd place finishers Ron & Smitty.
Letty Maldonado/Alcides Gutierrez won the Mixed Division
Thanks to all who participated. Thanks to Chicago-land outdoor enthusiast Joey Logan for running the event, taking pictures, working the Grill, and writing the recap!