Fantasy Camps Announced for 3WallBall In Las Vegas in October
3WallBall offering Fantasy Camps with Outdoor Pros!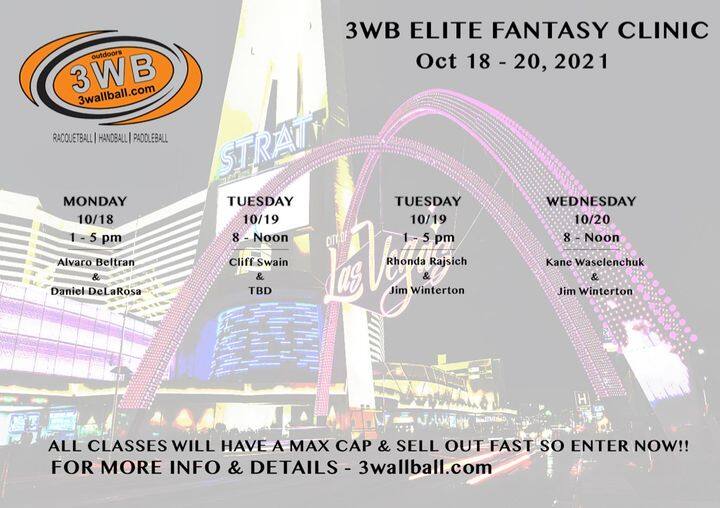 Sign up to get time with your favorite Pro or Pros to have a great start to the 3WB Fantasy week.
Beginning October 18th, spend time learning from the Pros - Special Camp Shirt, Gift Bag, Meals and time with the Great Ones.
Max 15 per session 4 hours per session of on court learning with Alvaro Beltran, Daniel De La Rosa, Rhonda Rajsich, Cliff Swain, Kane Waselenchuck.
12:30pm - 2pm - lunches
TUESDAY & WEDNESDAY the PROs and clinic mates joined by Jim Winterton, Marty Hogan, Charlie Brumfield. *personnel may be changed or added.
More information at
3WallBall.com
click on the 3WB Elite Fantasy Clinic poster on the front page.