2021 Tropical Park Pig Roast Shootout Results
2021 Tropical Park Pig Roast Shootout Results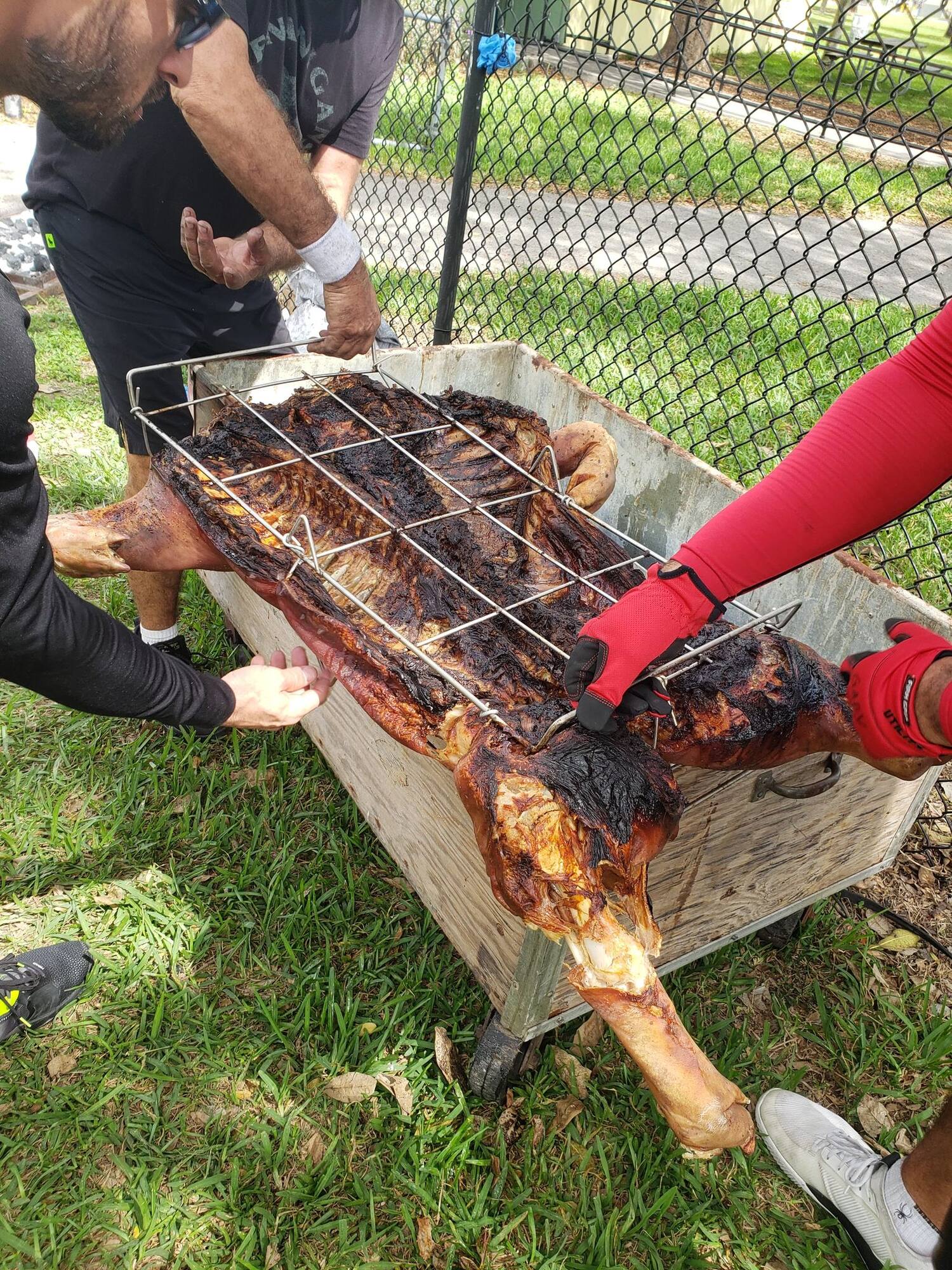 Feb 27th, 2021, Tropical Park Outdoor Courts, Miami Florida
19 teams, including some of the top outdoor players in South Florida, participated in a one-day shootout at the Tropical Park courts in South Miami on Saturday February 27th. The teams were broken into four round robin groups, with the top two teams advancing to a single elimination draw.
Congrats to the winners Roy Hernandez/Marcos Gravier, who topped Kevin Vasquez/Timmy Hansen in the final 15-8, 15-1 after a long day of outdoor play. Vasquez/Hansen upset Joe Young/Alejandro Barcelo in the semis, a great win over two of the better outdoor veterans in the state.
The participants celebrated afterwards by enjoying an annual tradition; bbq pork and beverages.
Thanks to event director Roy Hernandez for organizing the day and for the photos. Thanks to all who took pictures and live-streamed from the event (including Nick Chafloque, USAR hall-of-famer Tim Hansen (a formidable outdoor player in his own day, here to cheer on his son who advanced to the final).