WORcester 2021 Season Opener
by Jim Bove, edited by Todd Boss
WORcester 2021 Season Opener, Green Hill Park, Worcester, MA tourney Wrap-up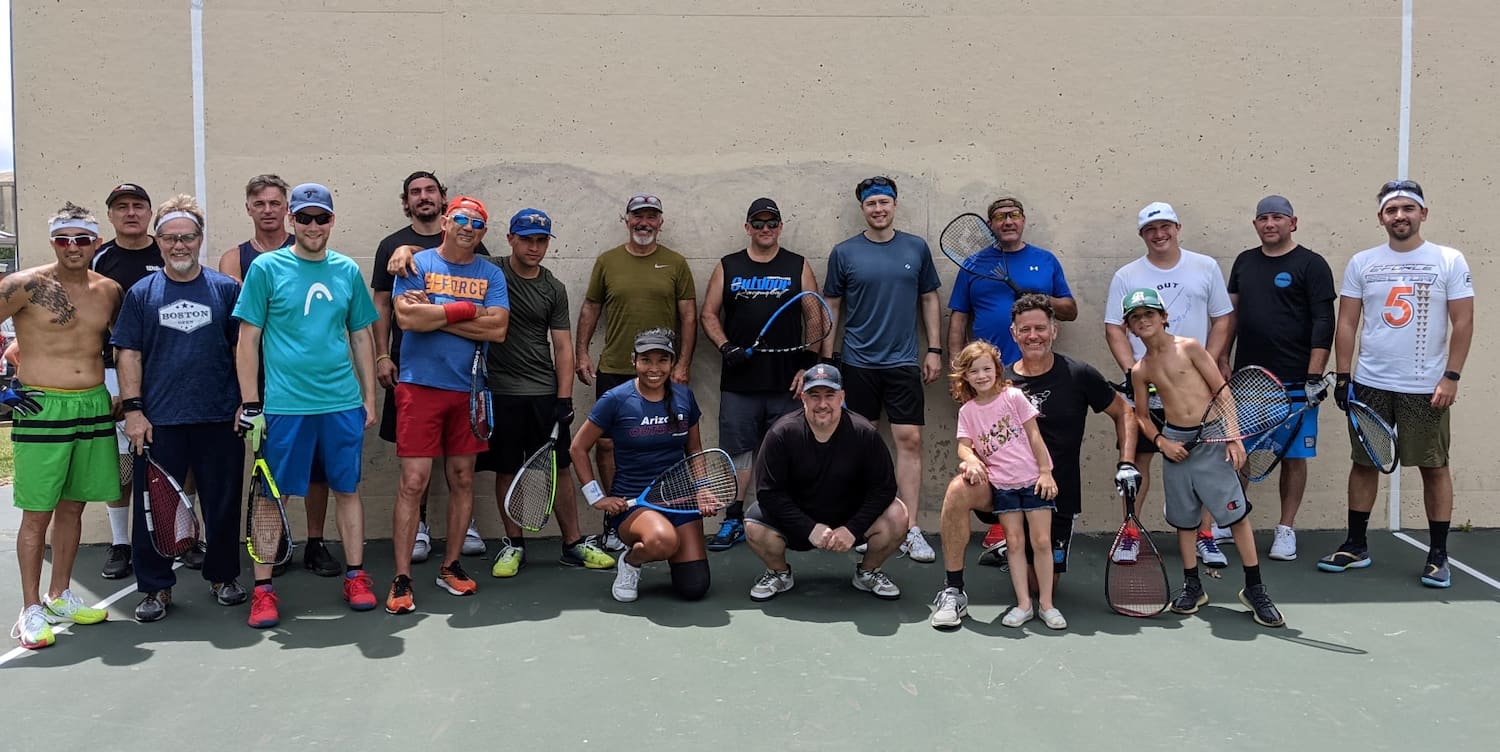 On Saturday June 26th, 2021, outdoor players from New England, NJ and AZ came out to compete at Worcester's Green Hill Park on their one-wall courts with perfect weather.
18 players competed in over 6 1/2 hours of very competitive matches. All nine teams played every other team one game to 11 and then we did it again - for a total of 16 games to 11!
The top four teams advanced to the playoffs. In the semis:
- # 1 Cliff Swain/Jon Clay defeated # 4 Jose Flores/Mike Boyle
- # 2 Paul Smith/ Hiram Morales played # 3 Elliot Saunders/Jim Bove in their semis with Elliot/Jim advancing.
In the final, Cliff and Jon were just too tough all day and ran the table – winning the finals too.First place shared $ 100 cash and each won a Bahama beach chair. Second place shared $ 50 and each won a chair.
As usual we had delicious made to order subs from Regatta's Italian Deli. Classic rock blasting all day and lots of great racquetball under blue skies.
The next Boston W.O.R. event will be on Saturday July 24th and Boston's Constitution Beach.
Thanks to NE WOR director Jim Bove for his continuing support of outdoor racquetball in New England and for running this event.