Capital City Classic Wrap-Up
Capital City WOR Classic Recap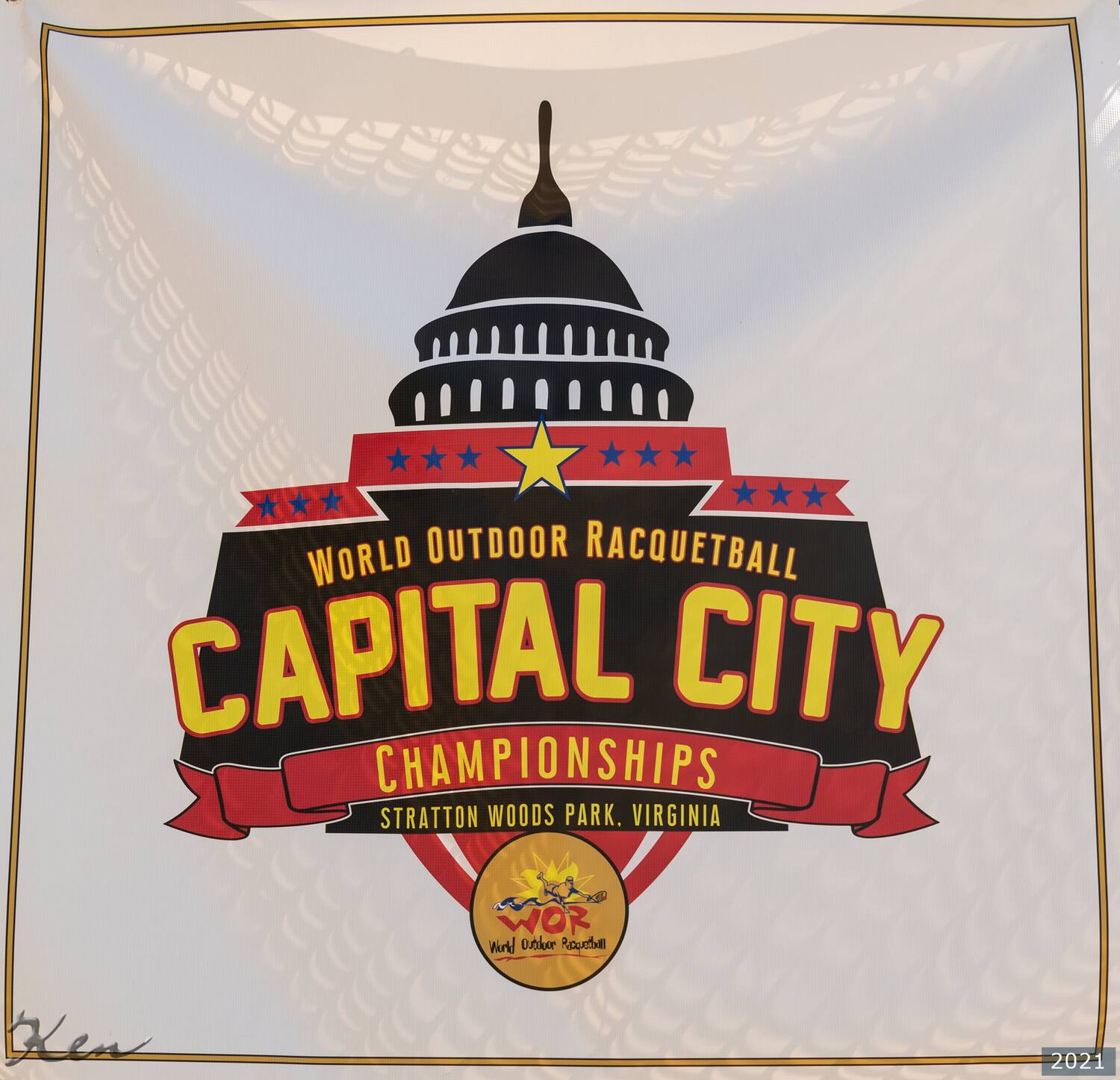 Congrats to everyone who played in DC this past weekend!

It was a sunny and hot weekend, with the music blaring all day on the Stratton Woods courts. One-wall, 3-wall long wall and one-wall paddleball on display for the duration. Here's a look at how the big draws played out.

R2 Sports App link: https://www.r2sports.com/website/event-website.asp?TID=37467

------------------------------
Here's a quick recap of the notable matches in the top-level draws.

Three-Wall Doubles Draws:

- Three-Wall Men's Pro: the stacked draw full of visiting pros from NY and Fla all were vanquished by two home-grown teams who met in the final. There, the #6 seeded team of Dylan Pruitt / Thomas Gerhardt topped MoMo Zelada and Sergio Rivera in the final.

- Three-Wall Men's 75+: #1 seeded Robert Sostre and Benny Goldenberg took out two experienced players in Greg Lewerenz and Rob Mijares in final.

- Three-Wall Women's Pro Doubles: Abril Prado and Masiel Rivera Oporto took the 3-team RR Pro doubles draw in a Bolivia-heavy final against @Veronica Veronica Nogales Tellez and Paola Nunez.

- Three-Wall Mixed Pro Doubles: Carrie Handfinger Hoeft and Roy Hernandez held serve as the top seeds and took out #7 seeds Joe Young and Kathy Guinan in the final.

------------------------------
One-Wall doubles divisions:

- One-Wall Men's Pro doubles: It was a very New York final, and there top seeds Sostre/ Benny Goldenberg made it a double on the weekend, topping #3 seeds Rolon/Young in the final.

- One-Wall Women's Pro doubles: The two group winners were Masiel Rivera / Aimee Roehler Ruiz in Group A, and Nogales/Nunez in Group B. The two teams met in the final with unknown results.

- One-Wall Mixed Pro doubles: #2 seeds Goldenberg and Delia Silva took out the #4 team of Rolon/Guinan in an all New York final.

------------------------------
Singles Draws:

- One-Wall Men's Pro Singles: Pruitt earned his outdoor creds this weekend, taking the 3-wall pro title by defeating top Florida outdoor pro Alejandro Barcelo in the semis then his doubles partner Gerhardt in the final. Gerhardt had taken out NYC top one-wall player William Rolon in the semis to make the final as the #2 seed.

------------------------------
Paddleball Exhibition

With so many New Yorkers onsite, the TDs added an impromptu Mixed Pro Paddleball division. In the final Jasmine India Suarez and her partner took out the two pro tour commissioners (and two USAR board members) Mike Grisz and Tj Baumbaugh in the final.

-----------------
Thanks for all those who streamed live on the weekend. This is probably not a canonical list but I saw streams from Thao Le, Joey Logan (who i didn't even know was flying into town!), Amie LeBrun Brewer, Maddie Melendez, Ruben Pagan & OneWallBall, and others.

Thanks to the Tourney Directors Amie Brewer, Carrie Handfinger Hoeft, Maddie Melendez and Mike Spiro for putting this event on!