3WB adds Sponsor and Pickleball
by Todd Boss with Mike Coulter and Peggine Tellez
3WallBall Las Vegas 2021 adds two more sponsors and Pickleball!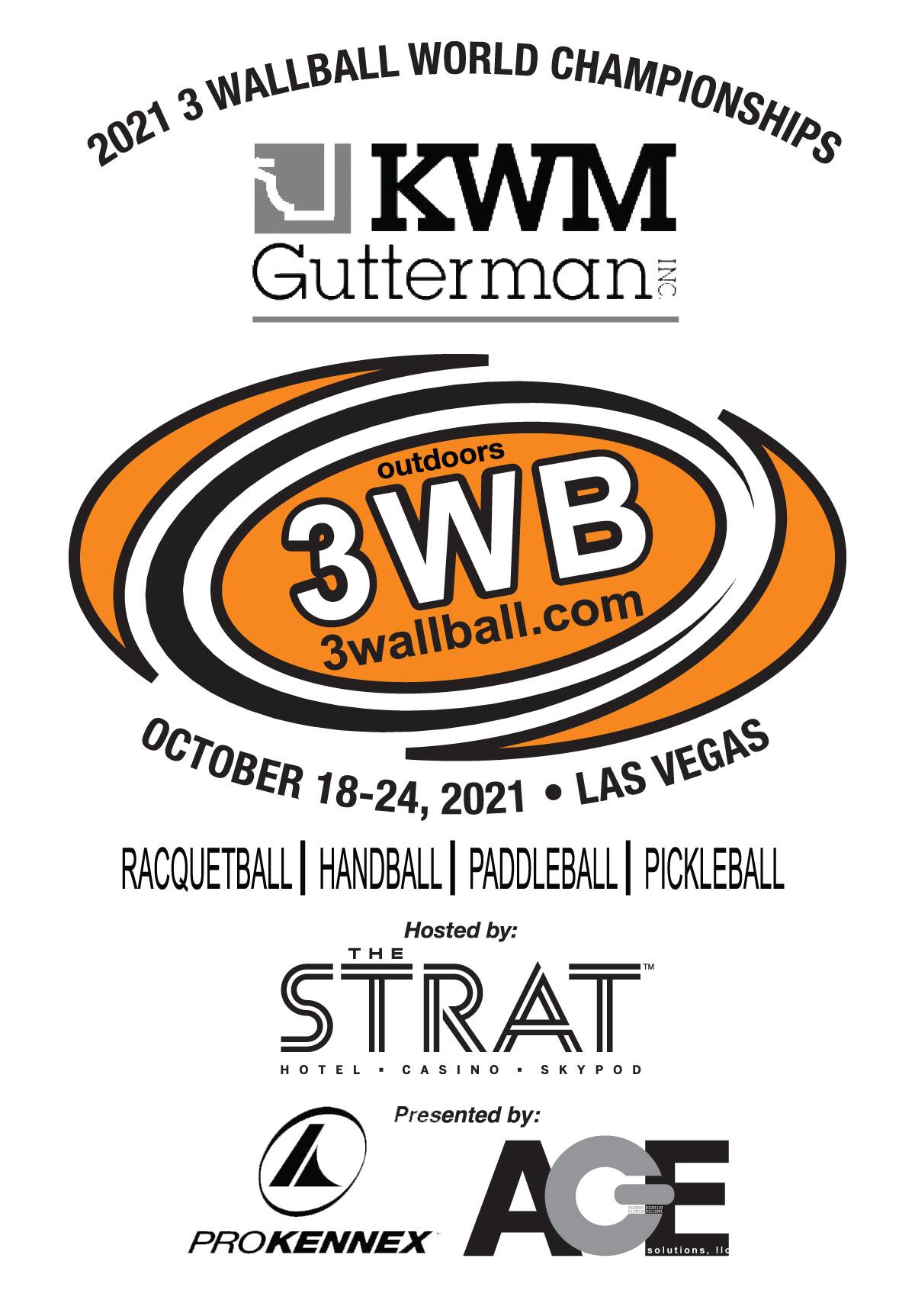 New Sponsors!
Exciting news to share! We are proud to announce the KWM Gutterman 2021 3WallBall World Championships presented by ProKennex and AGE Solutions.
KWM Gutterman and Keith Minor are long-time sponsors of racquetball and have been added as Title sponsors to the October Event. DC-based AGE Solutions has been quietly sponsoring more and more racquetball events lately, and we thank Andy Gomer for his support.
---
Pickleball Added!
The team is building pickleball courts and will be adding two Pickleball competitive events. One will run Mon-Wed, the other Thurs-Sat. Doubles only.
The tournament dates are now extended from October 18 – 24.
Lastly, Handball is officially in and the schedule of events will be announced soon.