Can You Stand the Heat, St. Clair Shores Civic Arena, St. Clair Shores, MI Recap by Cyrus Chinoy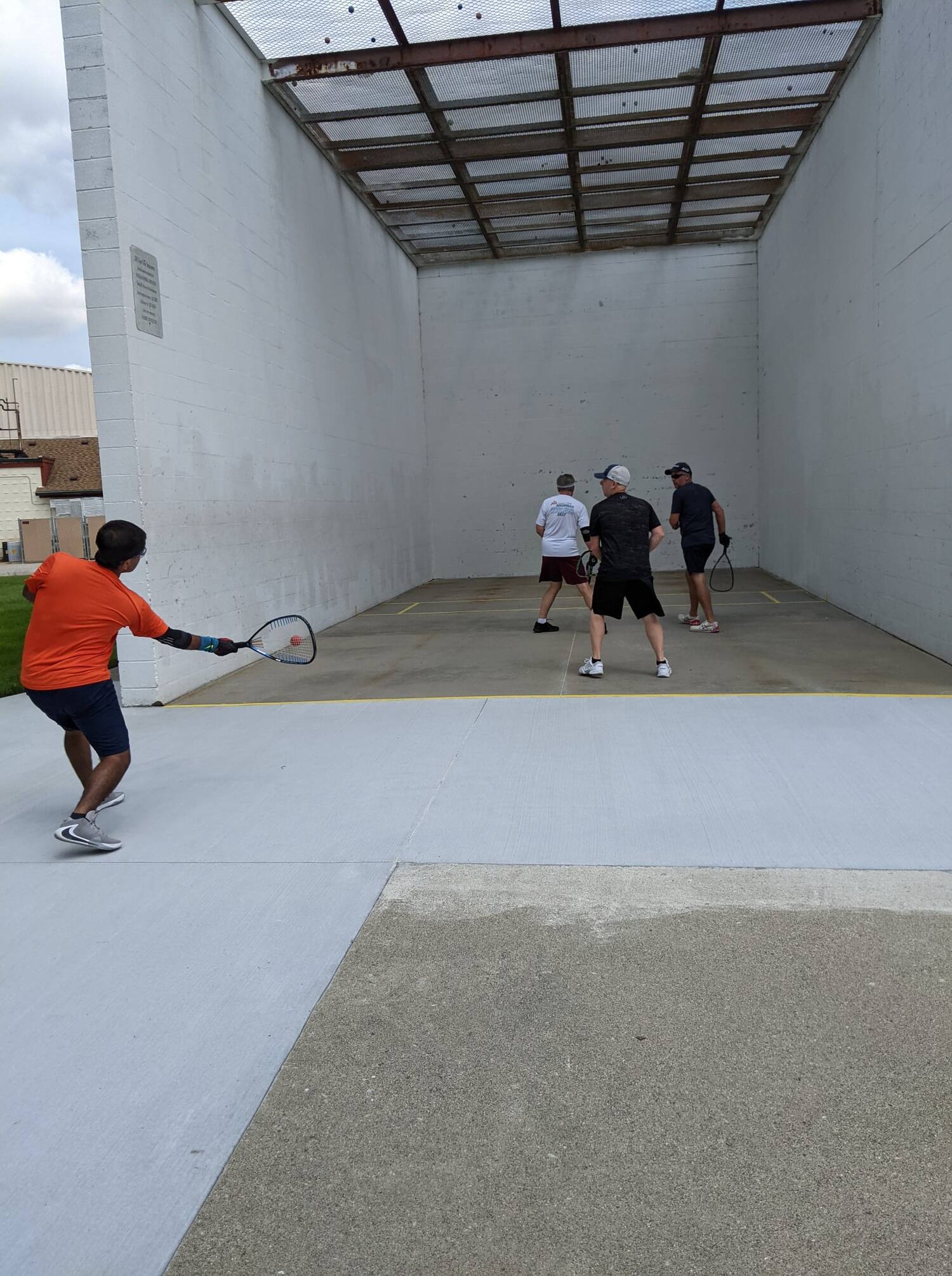 A little late, but better late than never!
We'll keep it short and sweet.
Last week we completed the 17th Annual Can U Stand the HEAT outdoor racquetball tourney on a beautifully glorious day in St. Clair Shores, Michigan.
Sure it wasn't our typical, normal outdoor racquetball tournament with COVID still very prevalent, but what was normal and a staple like every year is tourney director and young man himself,
Weldon Blakeslee
. Tom did a good job at keeping this annual doubles tournament running in what turned out to be a great day of weather in beautiful Michigan.
Over 50+ players were able to attend and compete in this fun tourney filled with all skill levels and players all over the State of Michigan.
It was great to see so many friends I hadn't seen in such a long time since the pandemic started and it never gets old seeing everyone's smiling face.
Very blessed again to play with my brother, friend and doubles partner Howie "Snacks" Webb again in this tourney. Although we didn't fulfill our overall goals, we were able to take 2nd place in the Men's Double 75+ Open/Elite division. We ran into a steam roller of a team in our great friends
Brandon Twopoint-o
and
Kelvin Hatcher Jr
who both shot unbelievable in our 3 game tie breaking match. Brandon and Kelvin played awesome all day and they definitely deserved the win no question. Was happy for them as they are my brothers.
In our other division, Men's Doubles Elite, we didn't get to the point we wanted to as we played a familiar team in our friends Michael Brennan and
Nicholas Frontczak
. They both played really well and just hit better shots than us in this short 2 games to 11 points match. On a side note, I missed seeing
Nicholas Frontczak
so much since the pandemic started that I accidentally hit him not once but twice during our match. Really sorry about that again Nick as you know that I never hit anybody. Hope you didn't bruise too bad.
Congrats to all the winners.