Boston W.O.R. Constitution Beach – Beat the Heat Outdoor One Wall Tournament.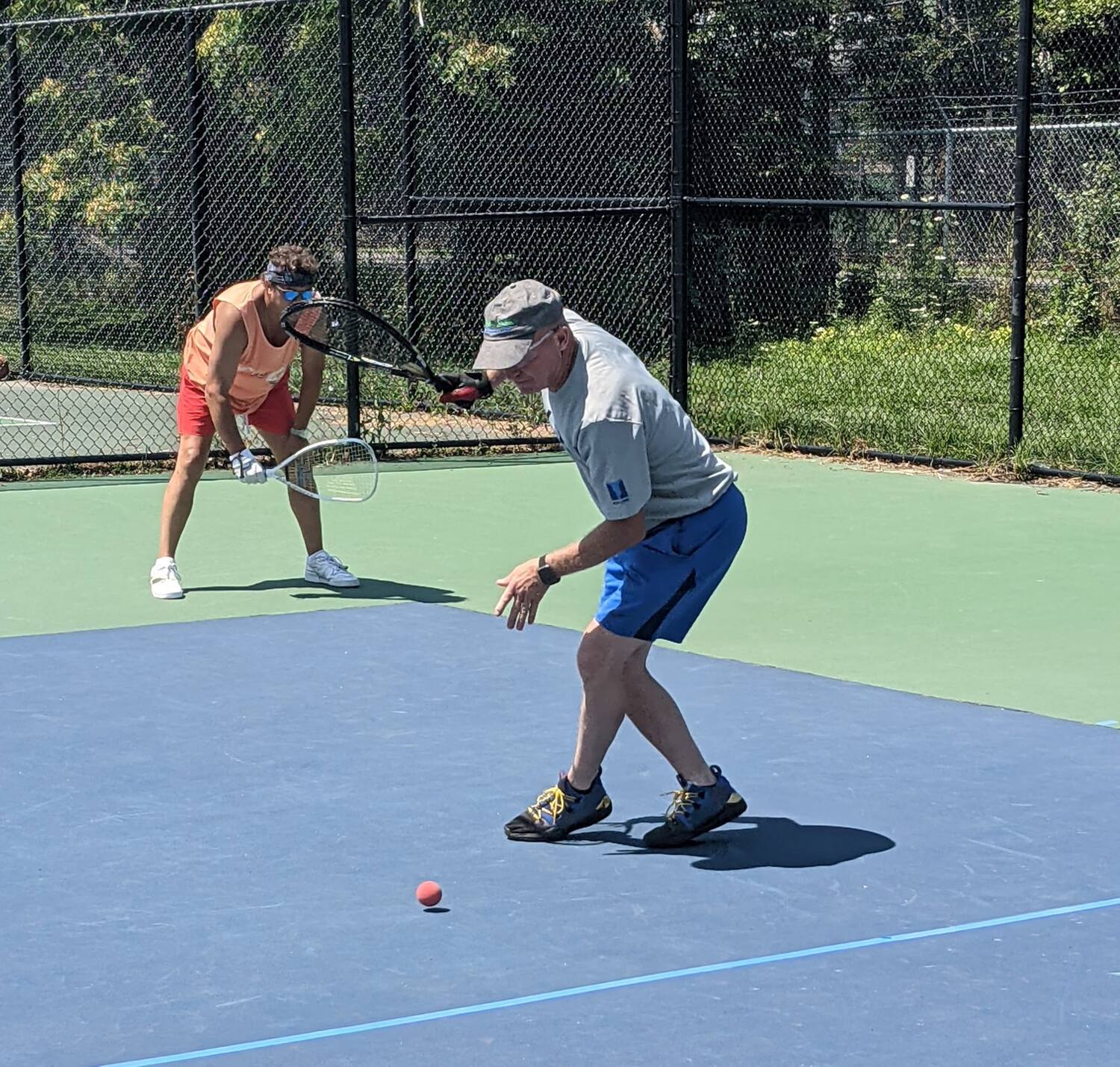 Recap by Tournament Director Jim Bove.
Last Saturday players came out to compete at Boston's Constitution Beach – Beat the Heat event. Weather was perfect. Nine players from around New England and Arizona competed. All nine players played a one game match with each of the other 8 players. The top six advanced to the playoffs. The team of Aaron Vanetveldt/Tony Sharp won the semis over Brent Salgat/Pablo Alvarado. The winners played into the finals against Katie Neals/Jim Bove. Tony Sharp and Aaron Vanetveldt won a very exciting finals match. As usual we had delicious made to order subs from Nicks Italian Deli in Winthrop. Music playing all day and lots of great racquetball. The next Boston W.O.R. event will be longwall in Saco Maine. Date TBD.