Eustis LongWall Championships
WOR Eustis Long Wall Championships Wrap-up, Eustis, FL.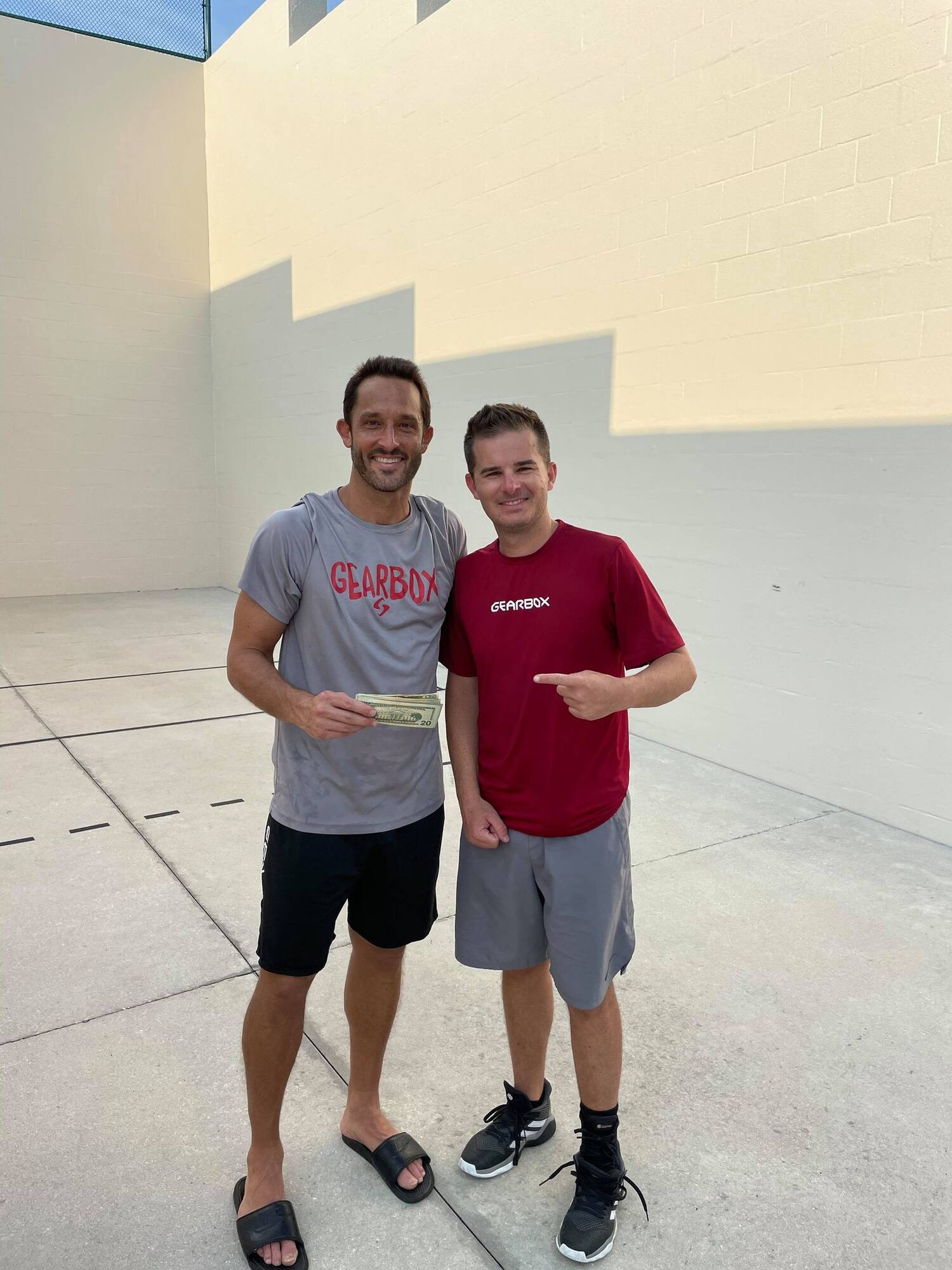 The Eustis Long Wall outdoor championships were held Saturday and Sunday April 17-18th at the Sunset Island Complex in Eustis, FL. More than 90 players from Florida, the East Coast and beyond travelled to Central Florida and enjoyed the greater Orlando area for a couple of days, playing some great long wall.
Tournament site and brackets were here: https://www.r2sports.com/portfolio/r2-event.asp?TID=37333
Here's a wrap-up of the major draws:
In the Men's Pro Draw¸17 teams broke up into four RR Groups to start the competition, with the winners of each RR grouping advancing to the knockout semis. These RR groups were stacked, each containing multiple teams comprised of outdoor veterans and accomplished players. Here's the winners of the RR groups:
RR Group 1: #1 seeds Mike Harmon/Jonathan Burns advanced.
RR Group 2: #1 Seeds Tommy Medina/Thomas Gerhardt advanced over a group that included the team of Yelandi Rivero/Aaron Metcalf, two long-wall specialists.
RR Group 3: #2 seeds from West Palm Beach Carlos Bravo/Joe Young upset the #1 seeded group of Andres Ramirez/Scott Graves to advance.
RR Group 4: #1 seeds Rocky Carson/Tito Montanez took the group.
In the knockout rounds, Bravo/Young took out Medina/Gerhardt in one semi, while Harmon/Burns topped Carson/Montanez in the other semi. In the final, Harmon & Burns defeated Bravo & Young to take the Men's pro title.
In the Men's 75+ Draw, no fewer than 30 teams entered the massive Sunday draw. Like with the pro draw, the teams split into 6 groups of 5 teams playing RR action in the morning. The 6 winning teams advanced to second RR group, with each team playing the other to determine 1st through 6th place.
The final standings in the winner's RR group stage was:
1st: Joe Young / Rob Mijares
2nd: Carlos Bravo / Yelandi Rivero
3rd: Jonathan Burns / Mike Harmon (by virtue of H2H loss to Carlos/Yelandi)
4th: Tito Montanez / Rocky Carson
5th: Nick Hand / Joddy Stahl
6th: Brad Litchfield / Frank Lopez
In the Mixed Pro division, just two teams entered. Native Floridians Mike Harmon/Sarah Noyes downed the visiting Virginians Thomas Gerhardt/Aime Brewer in the final.
---
Congrats to Rod Van Dyke and Rob Mijares for running a great event and making multiple weather-driven on-the-fly moves to keep the tournament on schedule. Thanks to Mike Kinkin for capturing drawsheets and photos for this recap. Thanks to Rob for transcribing the results to allow me to properly recap this event, and for sending pictures for the posts.