RayBro Memorial Shootout Results
Raybro Memorial Doubles Shootout Results
Sat April 17th 2021 at Tracy MacDonald Park, Tracy CA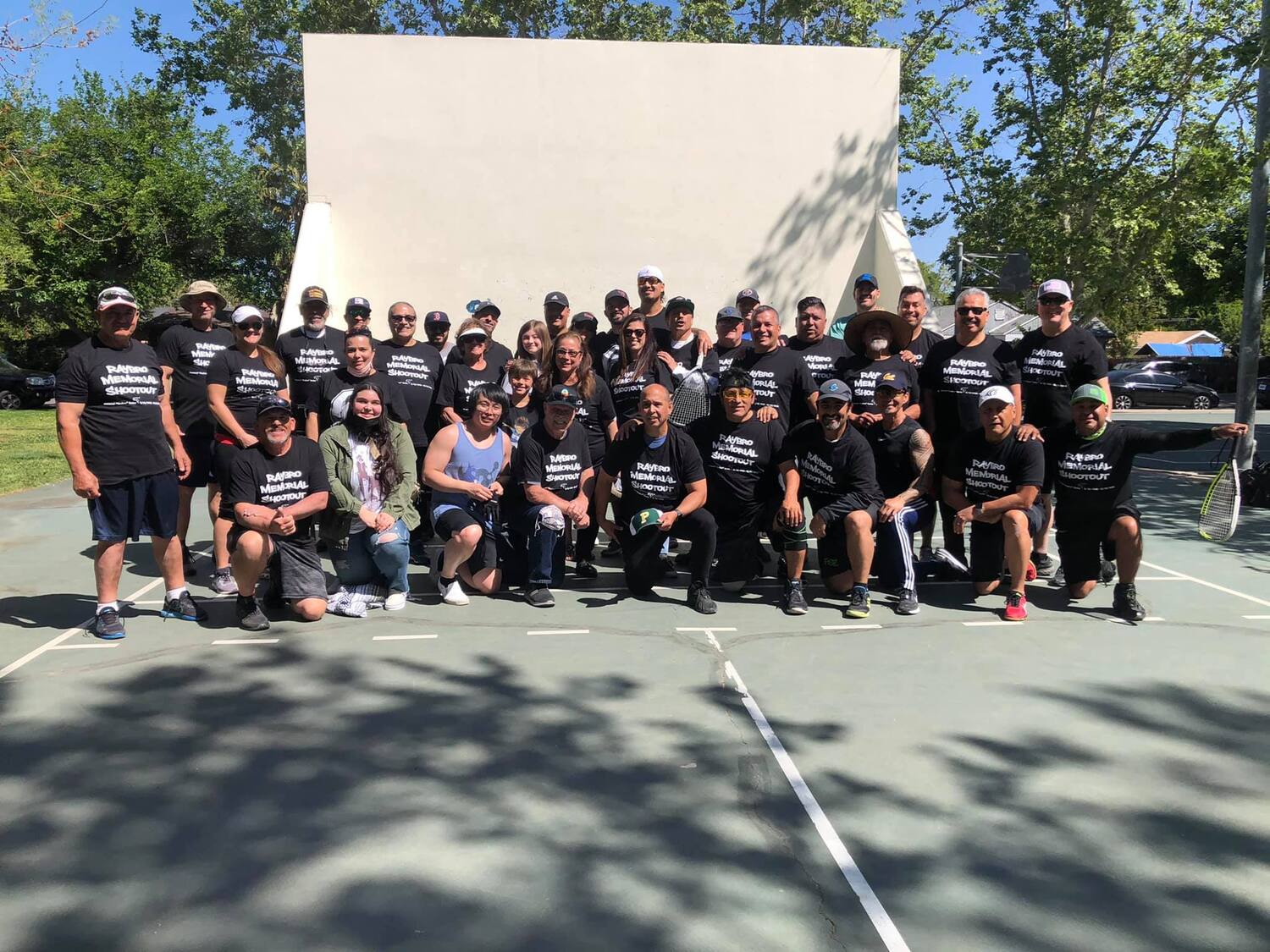 19 teams comprising more than 30 outdoor doubles players turned out Saturday 4/17/21 for the 1st annual Raybro Memorial outdoor shootout, at the Tracy MacDonald Park in Tracy, CA. The shootout was held in honor of Raymond "Raybro" Sevier, a longtime Northern California racquetball enthusiast who passed away last October.
The format was single-elimination draws from hat-drawn teams, one morning group and one afternoon group. Here's how the draws turned out:
The morning group semi's featured Sal Alejandre/Tommy Z topping Fonz/Jon on the top side and Hien Doan/Donny Piwowarski taking out Ivan Velazquez/Howard. In the Finals Hien/Donny taking the win during a tough match against Sal/Tommy.
The afternoon group semis were Rick Lewallen/Donny Piwowarski topping Ivan/Fonz from the top side and Sal Alejandre/Eleazar "Elias" Robles topping Will/Jesse from the bottom half. In the Finals Rick/Donny took the win over Sal/Elias in a crazy 15-14 game!
Thanks to Frank Biehl and the entire crew for helping during this one-day event. It was a great day sharing stories about Raybro and great vibe throughout the day as Ray would have wanted it to be. Thank you all again for making this a memorable day!