USA Racquetball Board of Directors 2023 Election Begins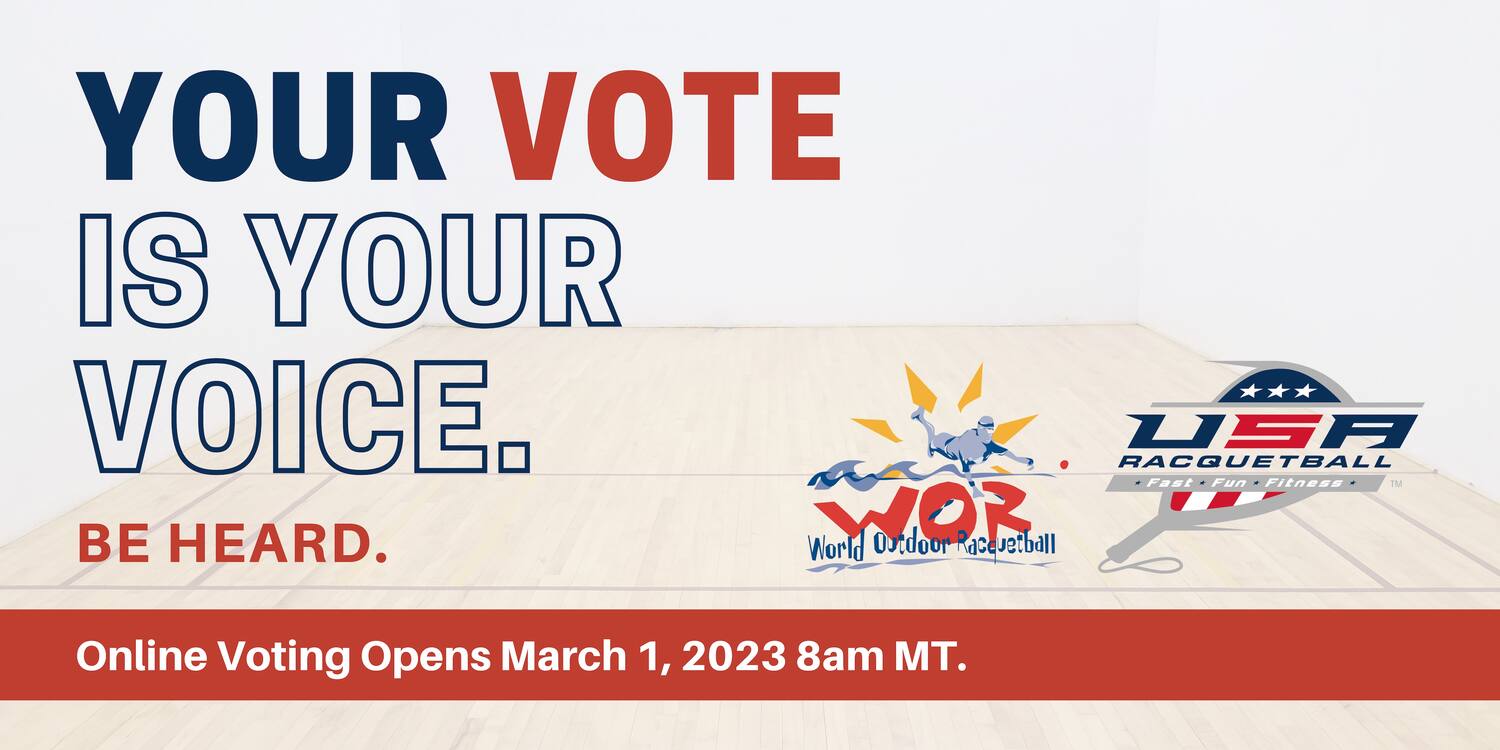 The USA Racquetball Board of Directors and Election Committee have announced
the approved slate of candidates for the upcoming 2023 Board of Directors election,
and voting begins today!

Voting information, opening and closing dates of the election, and requirements
appear below and are also available online.

Online voting opens Wednesday, March 1, 2023, at 8:00 a.m. MT and closes on
Friday, March 31, 2023, at 11:59 p.m. MT.

Electronic voting is the only method available (VOTE HERE). If you are not a USA
Racquetball member, or if your membership has expired, you must purchase or
renew before voting. (LINK)

There are two at-large vacancies on the Board of Directors in this year's election.
Only current adult (18 and over) USA Racquetball members may vote. Vote only
once for either one (1) or two (2) candidates to fulfill the two vacancies. There are
no charges or fees to vote in the election.

For the two at-large vacancies that will be filled in this election, there are six (6)
candidates seeking seats on the Board.

The candidates are listed below in alphabetical order. Please review the candidates'
statements of interest included in the online ballot before voting.

• Michael Ammen – Florida
• Sara Freeman – Oregon
• Bob Fulton - Texas
• Dale Quam – Minnesota
• Sandy Rios – Texas
• Dr. Slemo Warigon – Washington, D.C.
Click HERE to vote!