NMRA 2023 St. Louis Recap
by Cindy Tilbury, NMRA President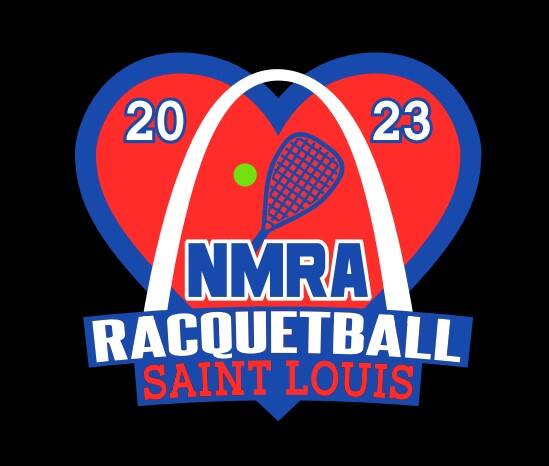 Holy moly! We love to have National Masters Racquetball tournaments in St. Louis, but this visit was extra special. Here's what happened:
At the IRT Men's Pro Stop in Portland, Oregon, Mark Frank let me know that he would be entering his first National Masters Racquetball tournament in St. Louis and that his Men's Doubles 45+ partner would be Sudsy Monchik. Mark planned to also play singles but later decided it would be too much for his first NMRA. We support that.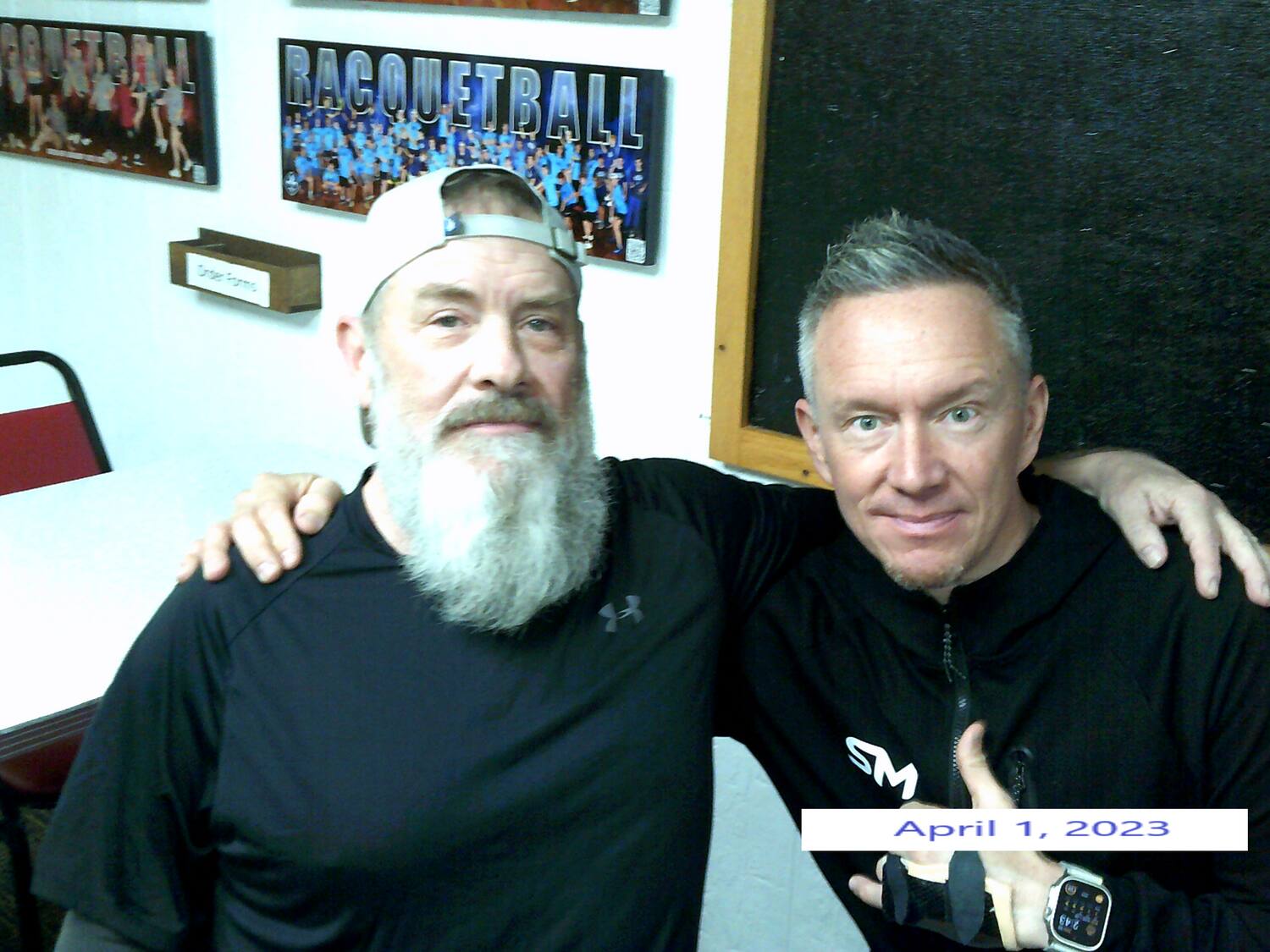 Next, Shari Coplen from St. Louis called me and told me Doug Cohen and Marty Hogan would be signing up for Men's Doubles 45+ *if* I could get Keith Minor and Eugene Coyle to play doubles, too. They signed up for Men's Doubles 55+. NMRA is known for its creative division combinations and this was no exception. I only had a few "young" doubles teams so I combined the two 45+ teams and the seven 55+ teams. I know the 60+ doubles players were glad I cut it off. They ended up playing the 65+ teams.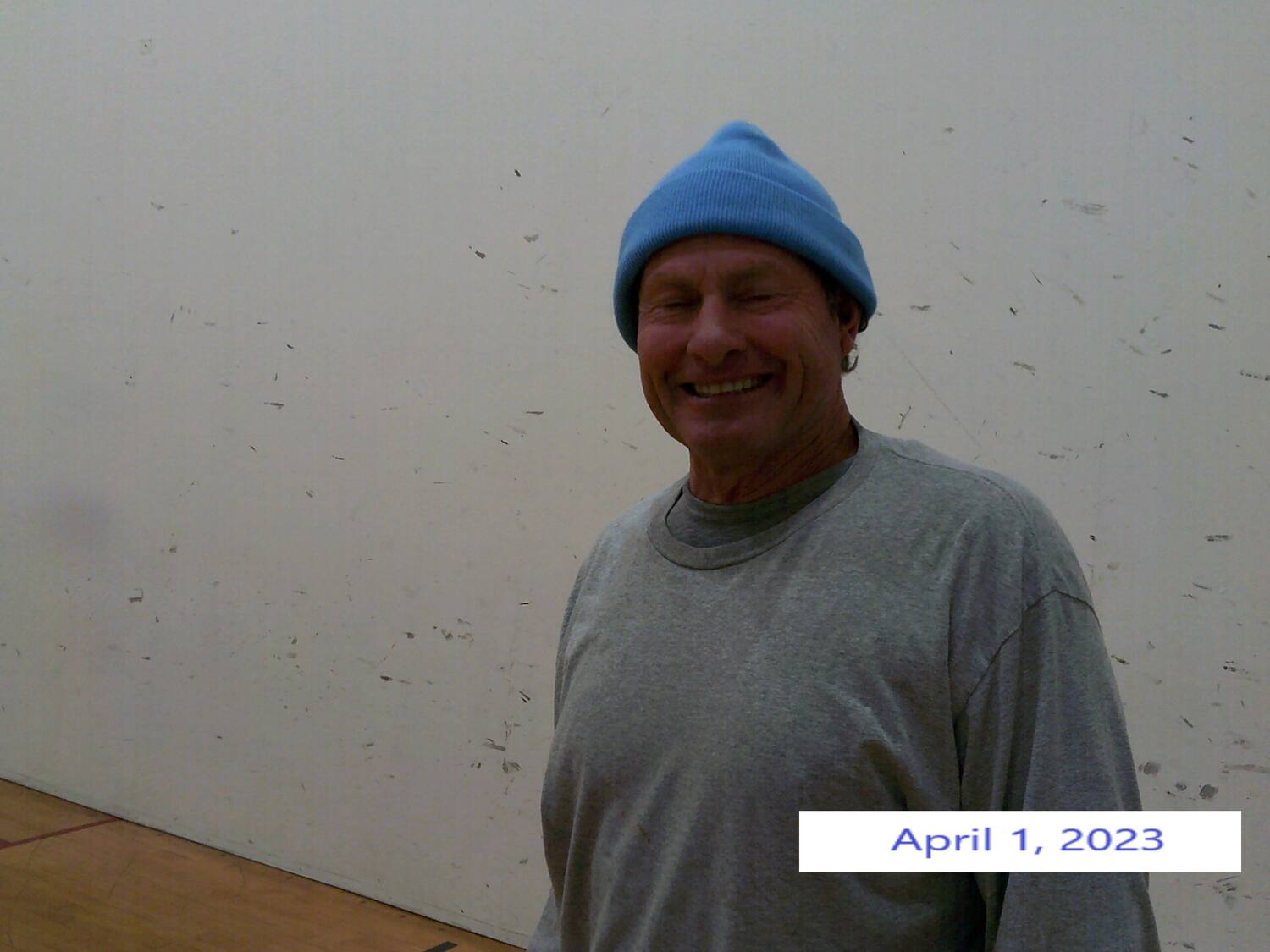 I did my best to get a few more former-pro/older-amateur teams to compete, but Jerry Hilecher was out of town, and no one else answered my emails.
Not only was it a highlight for me to watch and livestream the former-pro matches, but four or five regular NMRA players come up to me and tell me how they LOVED Sudsy and Marty and Doug and all of those guys when he was a kid. They were so thrilled to see them play in person at such a high level, and then to be on the court with them was the ultimate experience. Some of these amateurs were good players and some were perhaps less accomplished. They were all inspired to get in the gym and on the court after the weekend. My goal has been achieved!
Much gratitude goes to our amazing hospitality coordinator, Heather Chavez. Vetta Sports Concord Manager Dan Whitley gave us a big welcome. He took a short family vacation after a long Missouri State High School Racquetball Association season where he had 18 schools and 600 high school kids playing on his ten courts. His 45+ partner was also a former pro: Chris Wright from St. Louis. How fun.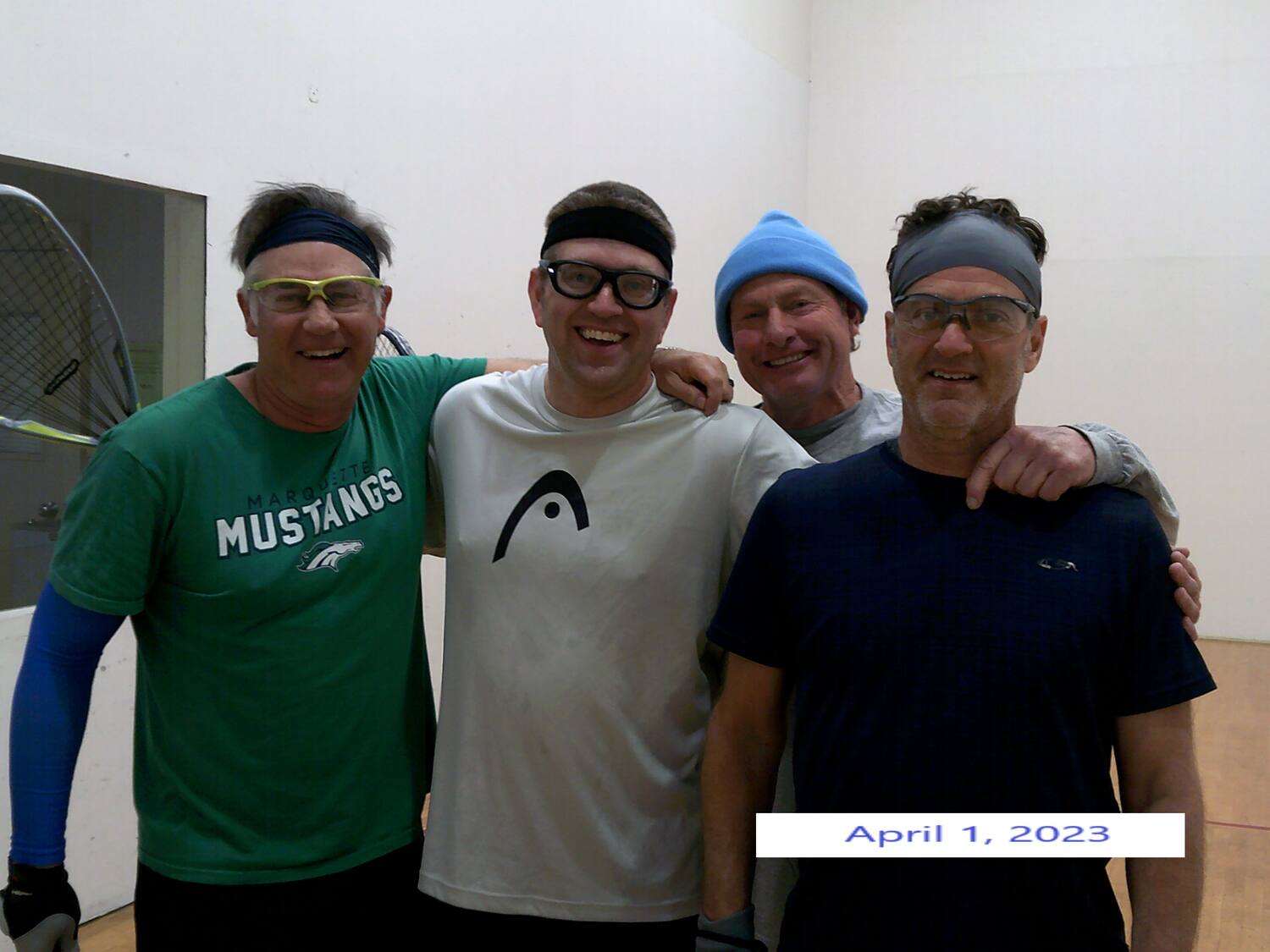 Fran Davis at Head/Penn supplied our Penn Green racquetballs and Joe Williams was our transportation concierge all week. The banquet at the River City Casino & Hotel was fantastic. Everyone raved about the food and the room and bar, and I heartily recommend the property for any upcoming event.
Shari Coplen provided several St. Louis city tours. I've taken her tour, and you can tell how much she loves her town! As always, Bruce Adams created and ran the banquet slideshow after capturing videos and photos of the action all weekend. He does such a great job! My team of board members and volunteers made sure everything ran smoothly and medals were handed out to the right people -- no small task!
I want to thank all of our players, ages 40 to almost 90, for coming to compete in St. Louis. Results for all divisions can be found at https://www.r2sports.com/tourney/viewResults.asp?TID=39901.
For more details on how teams/individuals win NMRA round-robin tournaments, go to the R2Sports.com tournament site. Our 25 first timers learned quickly that every point counts and maximizing points even with a loss can be the key to coming in first at the end. Survival of the fittest is also a theme for our players. There are lots of matches, but no tie breakers.
Consider joining us in July in Pleasanton, California, for NMRA Singles and Doubles. If you have any questions at all, please call me at 303.888.4461 and have me sign you up! Meanwhile, check out the livestreaming and banquet presentations on Bruce Adams' channel on YouTube here. We are also planning to be hosted in Norfolk/Chesapeake, Virginia, at Malia Bailey's club in the Fall. More info soon!