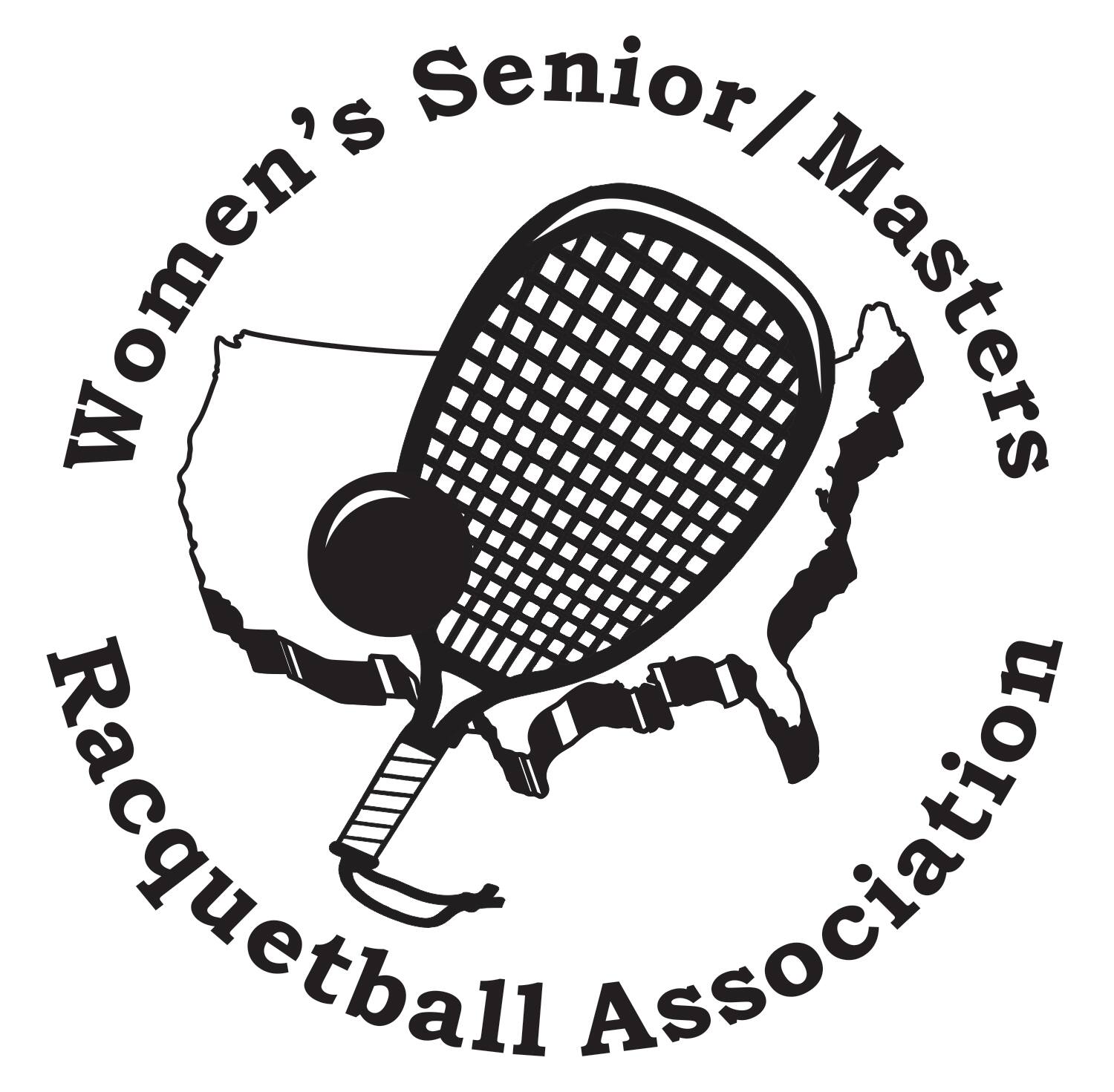 35+ Ladies!
Mark your calendars for the 33rd Annual Women's Senior/Masters Racquetball Association tournament over the MLK weekend in Tucson, Arizona, January 13-15, 2023!
It's time to start planning your MLK 2023 weekend. We know you have lots of options, because that weekend is one hot tournament weekend. Well, if you are at least 35 and a woman, we would love to spend that weekend with you in sunny, warm Tucson. Sign up today on R2Sports.com and get your hotel reservation at the Doubletree Reid Park so you won't miss out. Come at least one day early to get used to the courts at Tucson Racquet & Fitness Club and play some fun doubles. There is also a plan to do a mixed doubles fundraiser after our player meeting in the café around dinnertime. There is so much to do in the Tucson area, too. Biosphere 2, anyone?
The year 2023 marks the 33rd WSMRA tournament. The premier event was in 1990 in Madison, Wisconsin (see photo below). We are all a little older and wiser now but still as enthusiastic for women-only round-robin, self-refereed racquetball. Singles and doubles are offered in five-year age increments. More details are available on our R2Sports site, where you can sign up and ask for a doubles partner.
Contact Cindy Tilbury (303.888.4461) or Terry Rogers (650.245.8743) with questions—especially if you have never played in a WSMRA tournament!
https://www.r2sports.com/tourney/home.asp?TID=39978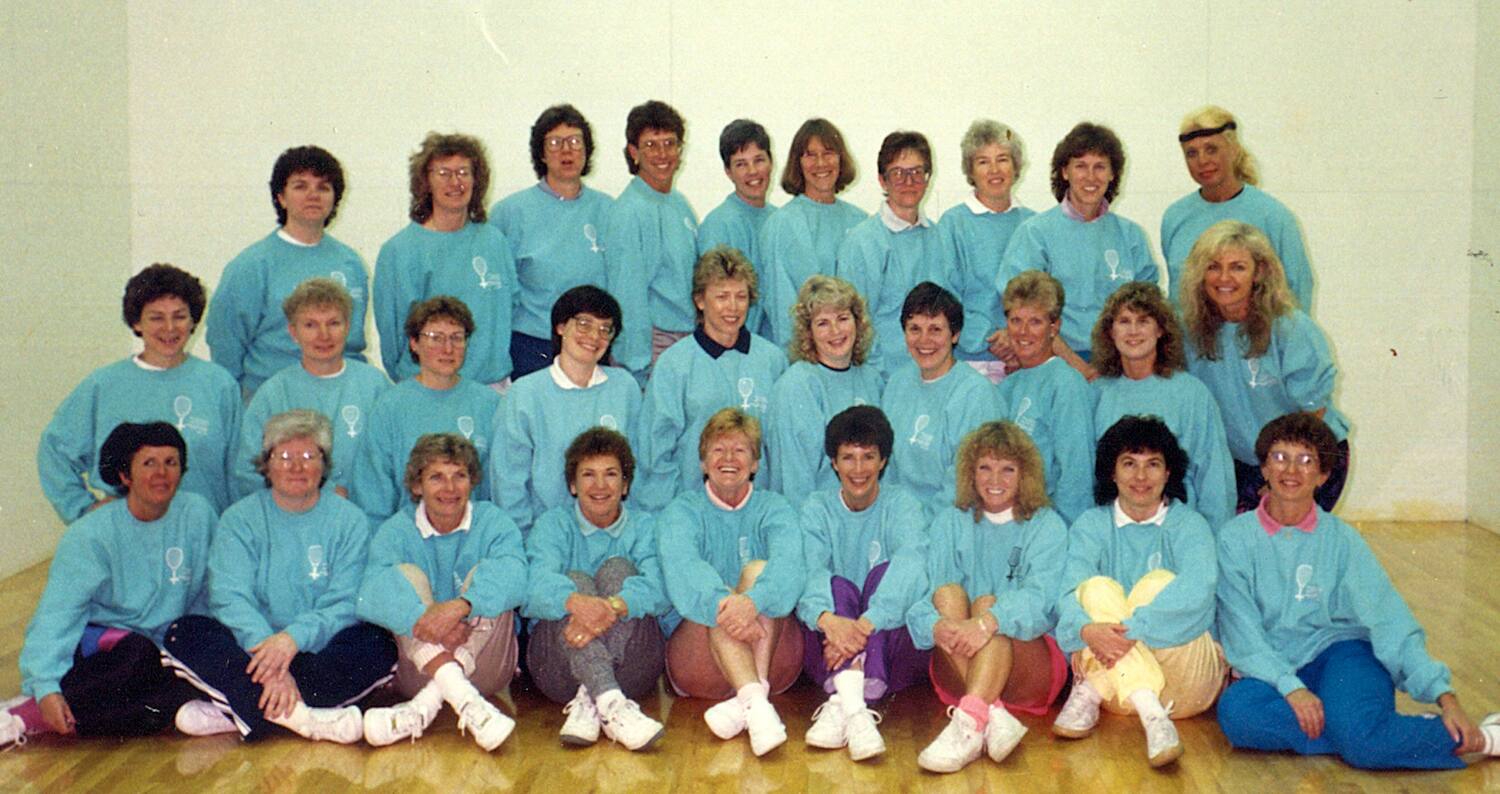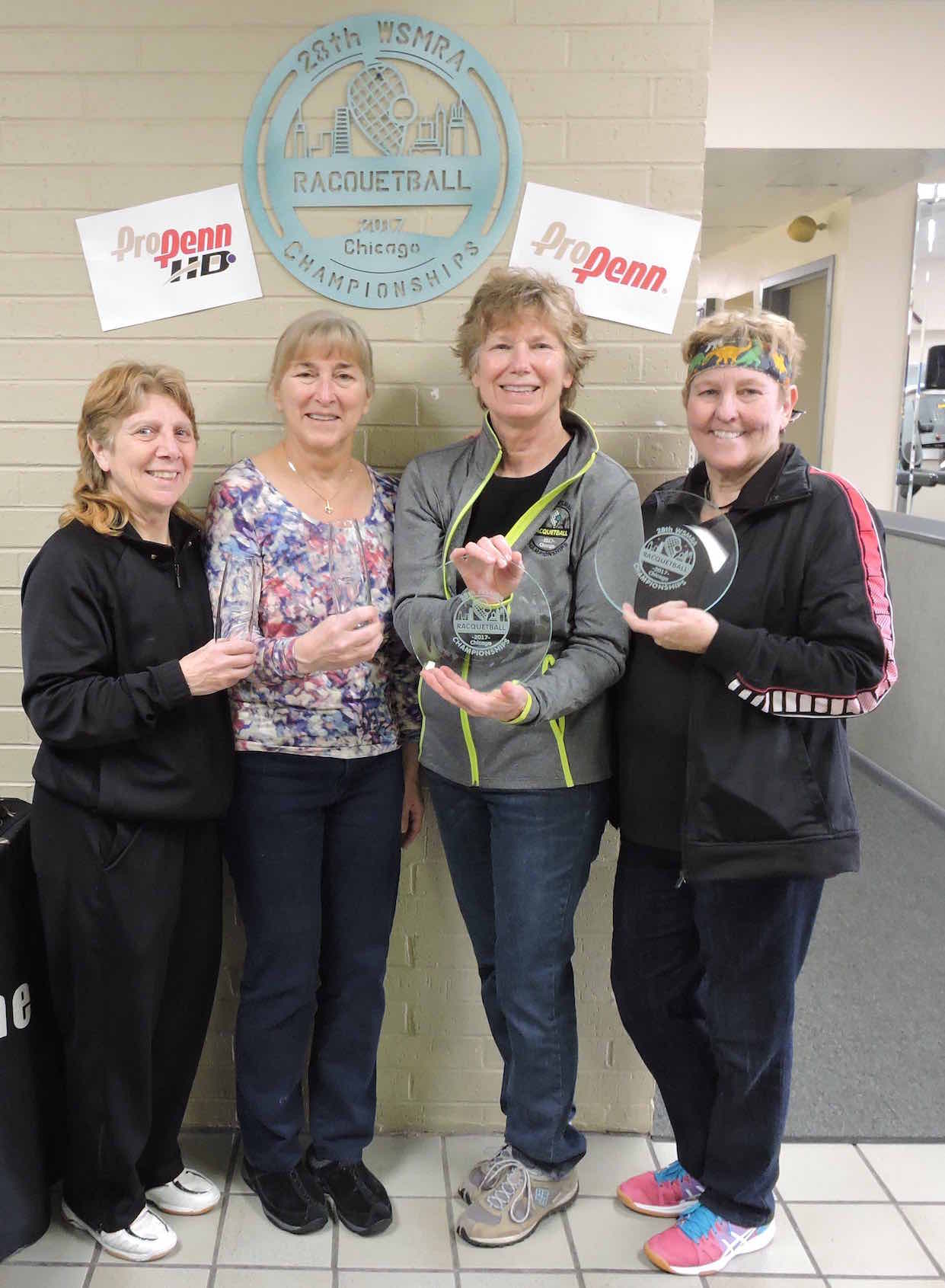 WSMRA 2017 in Lombard: Shirley Parsons, Nancy Kroenenfeld, Jane Snyder and Laurie Kitchen

Photos courtesy of Kendra Tutsch