USA Racquetball 2023 USAR Scholarship Deadline Extended to January 15, 2023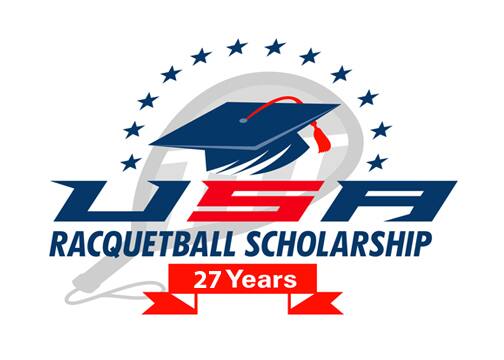 USA Racquetball is pleased to accept applications for the 2023 USA Racquetball Scholarship. Since its inception in 1990, over $75,000 has been awarded to more than 110 individuals.

The application process for the 2023 USA Racquetball scholarship has recently been updated. Please read through the application carefully, and send any questions to usarscholarship@gmail.com. Applications are due no later than January 15, 2023, via the online application. Applicants will receive an email notification of receipt.

Applicants will be notified late February 2023, and recipients will be recognized at the National High School and/or National Intercollegiate Championships.

You must be a current member of USA Racquetball, and we encourage any graduating high school senior in the Spring of 2023, as well as currently enrolled college and vocational students, to apply. Previous applicants who may or may not have been awarded a scholarship are welcome to reapply as well. Please pass this email along to anyone you believe would benefit from the USA Racquetball Scholarship.