Juniors of the Month – Texas Delivers!
The Texas Racquetball Association (TXRA) is thrilled to announce we have eight Junior players who qualified and will compete in Guatemala this December in the IRF World Junior Championships. The 'Texas Eight' range in age from 10 to 21 years old. They are all VERY excited to participate. In advance of Worlds, we asked them all the following questions:

1. How old were you when you started playing racquetball, and who introduced you to the sport?
2. Is this the first time you have traveled outside the United States?
3. What do you consider your most important racquetball goal?
4. Who is your favorite adult Team USA athlete?
5. Besides racquetball, what do you enjoy doing?

Micah Farmer qualified in 3 divisions for Worlds: Boys 21, Boys Doubles 21, and Mixed Doubles 21. He is attending college at Texas State University in San Marcos. Micah began playing racquetball when he was 8 and was introduced to the sport by his father. As a returning U.S. Junior Team player, Micah traveled outside of the United States when he was a member of the team competing in Costa Rica. "My most important goal is to obviously win but mainly have fun and enjoy the environment and community racquetball has to offer," he told us. Alex Landa is Micah's favorite USA Adult team member. When not on the racquetball court, he enjoys spending his time skateboarding, fishing, and learning about technology.

Shane Diaz also qualified for 3 divisions: Girls 21, Girls 21 Doubles, and Mixed 21 Doubles. She will be partnering with Micah Farmer (TX) in Mixed Doubles and with Graci Wargo (FL) in Girls Doubles. Shane is also attending college and working towards her degree in one of several different areas of health care. Shane's father taught her how to play when she was 14, which is later than most of our athletes. In keeping with her favorite USA Team member, Jake "the Beast" Bredenbeck, her main racquetball goal is to become a beast on the court. When she's not training and playing, Shane spends her time doing…what else? Working out. She is also an accomplished pianist, and she helps keep the family healthy by preparing wholesome meals for them whenever she can.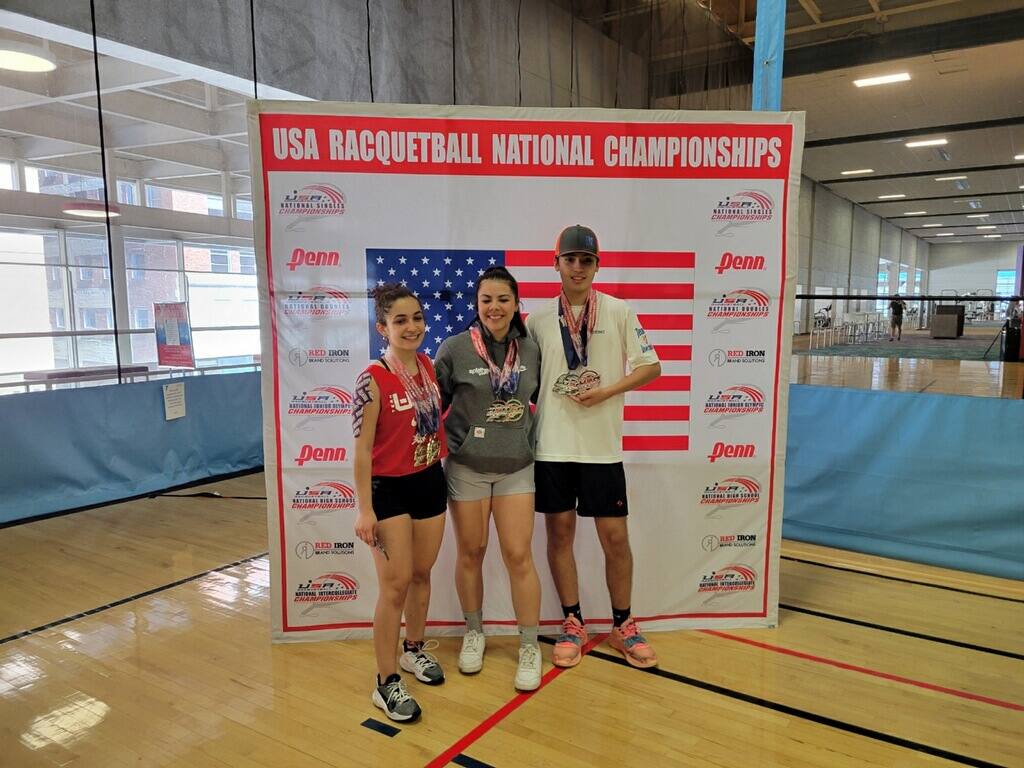 DJ Mendoza will be representing the U.S. in Boys 18 Singles and Boys 16 Doubles with Cole Sendrey (TX). DJ has been playing racquetball since he was around 5 years old and began competing at 6. His father, David Mendoza, was a professional outdoor player. After a four-year hiatus while he participated in football and other sports, DJ returned full-time to the game early in 2021. And while he has been outside of the U.S. before, this will be the first time he has done so to play racquetball. Knowing DJ, it not surprising that his most important goal in racquetball is to be a good role model for the younger players. The athlete DJ looks up to the most is Rocky Carson. Besides playing racquetball, DJ enjoys playing video games and pickleball.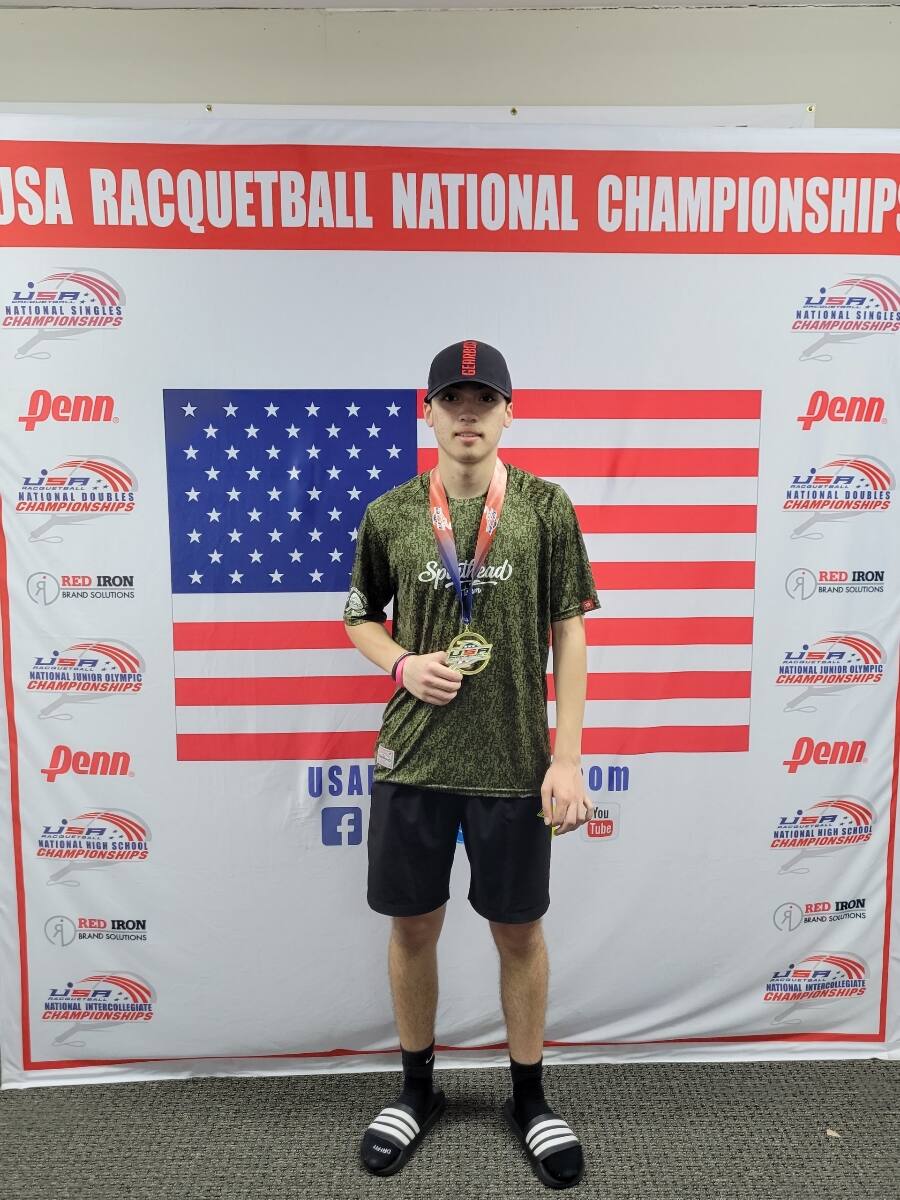 Naomi Ros is another athlete who will be very busy in Guatemala, having qualified in Girls 16 Singles, Girls 16 Doubles (with Ava Kaiser, MN), and Mixed 16 Doubles (with Cole Sendry, TX). Naomi's path to racquetball was a bit different. At the age of 8, she was in a dance class when she noticed racquetball courts across the way. She saw kids playing and thought it looked cool, fast, and fun. Naomi decided she wanted to try it. Her mom said yes and there began her story (Thanks, Mom!!). Naomi is no stranger to traveling outside the U.S., having made multiple trips to Mexico and Canada. Her biggest goal in racquetball is a toss-up between either earning a second gold at World Juniors or winning an LPRT title. When talking favorites, she chose Erika Manilla as her #1. In her off time, Naomi enjoys designing and sewing, and you will often see her wearing some of her creations when she plays. She also enjoys reading about other great athletes and spending time with her family.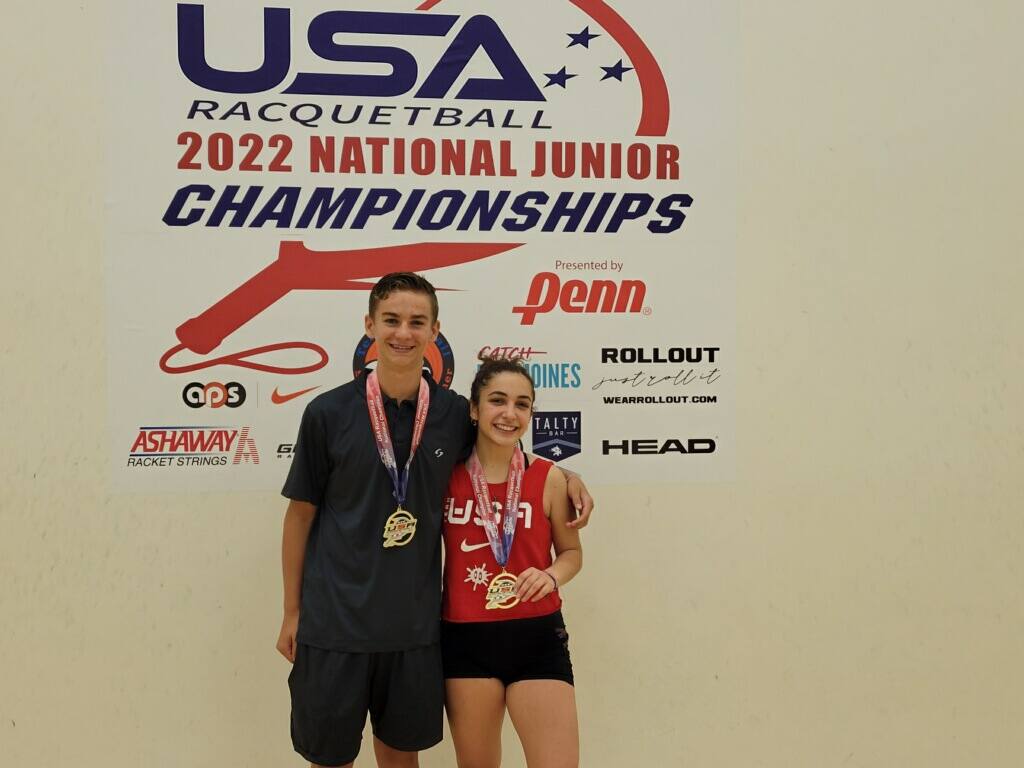 Cole Sendrey is competing in three divisions at Worlds this year: Boys 16 Singles, Boys 16 Doubles with DJ Mendoza (TX), and Mixed 16 Doubles with Naomi Ros (TX). Cole began playing racquetball at the age of 10, thanks to his dad Kevin who is also an avid player. Cole will be traveling outside of the U.S. for racquetball for the first time but has visited other countries while spending time on cruises with his family. Cole will also tell you his #1 goal in racquetball is to WIN. Cole has two favorite players—Jake Bredenbeck and Hollie Scott. And if he isn't playing racquetball, there is nothing else he would rather be doing than fishing.

Leah Trejo joins the Texas Eight having been exposed to racquetball at an early age through her dad and his family: he, her aunt, and her grandparents have competed extensively. She will be competing in the Girls 12 Singles for the U.S. Junior Team. Leah is being coached by her father and by Sandy Long, one of the best and long-time leaders of the Texas powerhouse of Junior coaches. While the first thing you may notice about Leah is her wonderful smile, don't let it fool you. Hidden behind that smile is a huge fire and a big drive to win.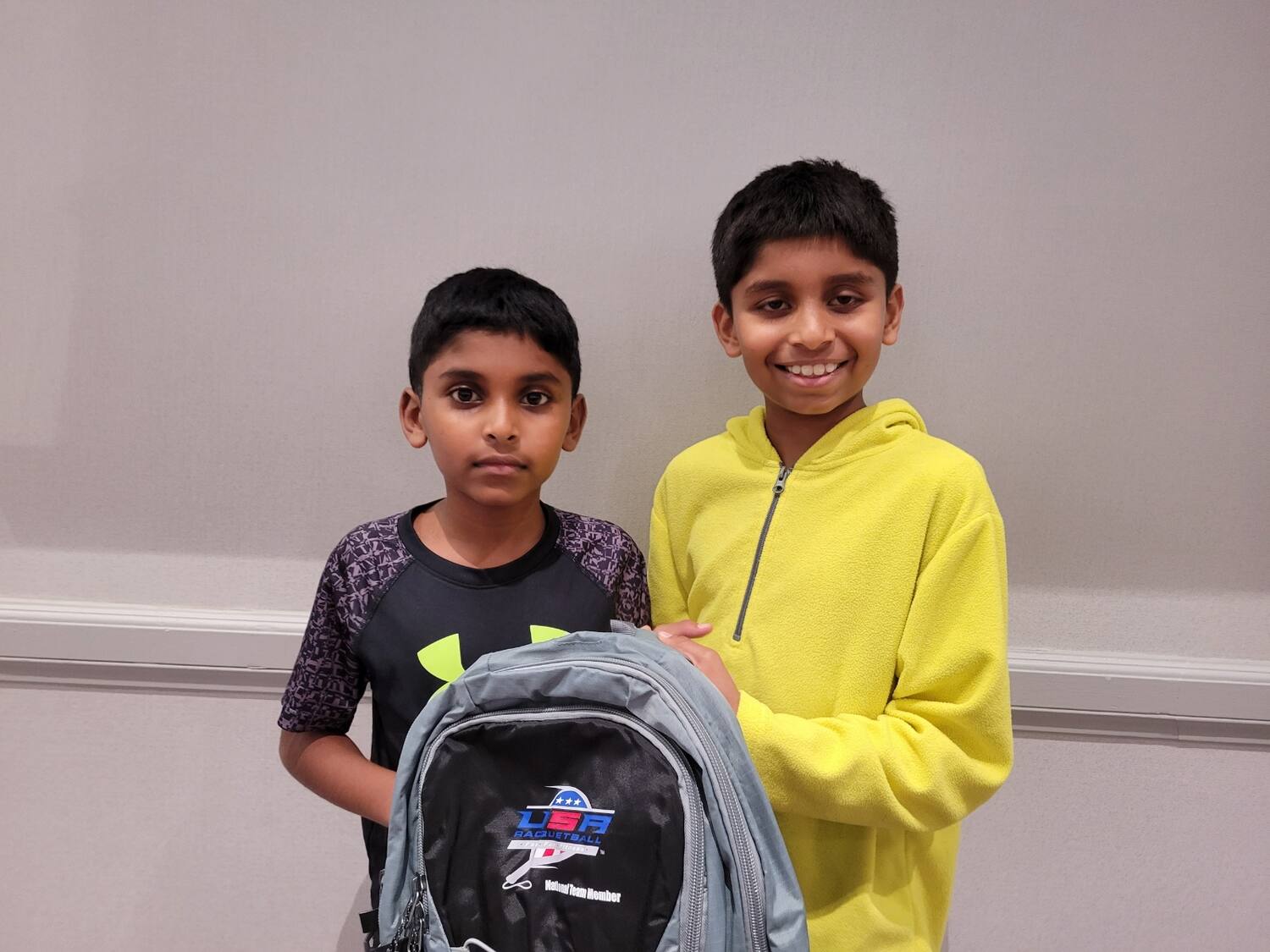 Brothers Adrian and Christopher Nelson will be playing Boys 12 Singles and Boys 10 Singles. They first picked up racquetball at 8 and 6, respectively, when they took an Alamo City Racquetball Association (ACRA) Juniors Clinic at the Thousand Oaks YMCA in San Antonio. The clinic was run by Thomas Evans, who remains the boys' coach to this day. Adrian and Christopher are experienced world travelers, having spent time in multiple countries but mainly with family in India. Adrian's racquetball goal is to be the best racquetball player and to win the World Championship. Christopher's goal is also to win the World Championship. Apparently, if he does that he will get a puppy. Guess that is better than a medal! They both look to Rocky Carson as their favorite player. When away from the courts, Adrian loves to play video games. Chris, meanwhile, prefers swimming and fishing.

TXRA is excited and PROUD to send such a strong and accomplished team to Junior Worlds and gives BIG props to the ACRA for the great success of their Juniors Program. Five of the 'Texas Eight' play out of the Thousand Oaks YMCA in San Antonio, sending more to Guatemala than any single club in the United States.
Good luck to the 'Texas Eight' and to Coaches George Bustos and Sandy Rios who are doing double duty as USA Racquetball Assistant Coaches in Guatemala City!
All photos courtesy of Sandy Rios