Real Racquetball Champion -- May 2022
Real Racquetball Champion -- May 2022
Congratulations to Janet Kelley, USA Racquetball's Real Racquetball Champion for the month of May! Janet's innovative approach to serving racquetball players in Hawaii following the pandemic's impact on clubs and courts is an inspirational example of doing "whatever it takes" to keep Racquetball healthy for this and the next generations.
Janet was featured on The Real Racquetball Show on May 16th where she shared information about the inception of Honolulu's 100% virtual club. We'll let her tell the fascinating story here as well, and we can't wait to congratulate Janet in person and welcome her and her fellow Hawaiians to College Station, Texas, at USAR National Doubles & Singles!
The Brand-New (100% Virtual) Honolulu Racquetball Club!
By Janet M. Kelley, Founder and President, Honolulu Racquetball Club
The brand-new Honolulu Racquetball Club was founded in July 2021, after every single civilian racquetball club on the island of Oahu had closed down, most of them permanently. As I write this article, it is April 1, 2022, and none of them have reopened. This new club is the only publicly available club on the island of Oahu.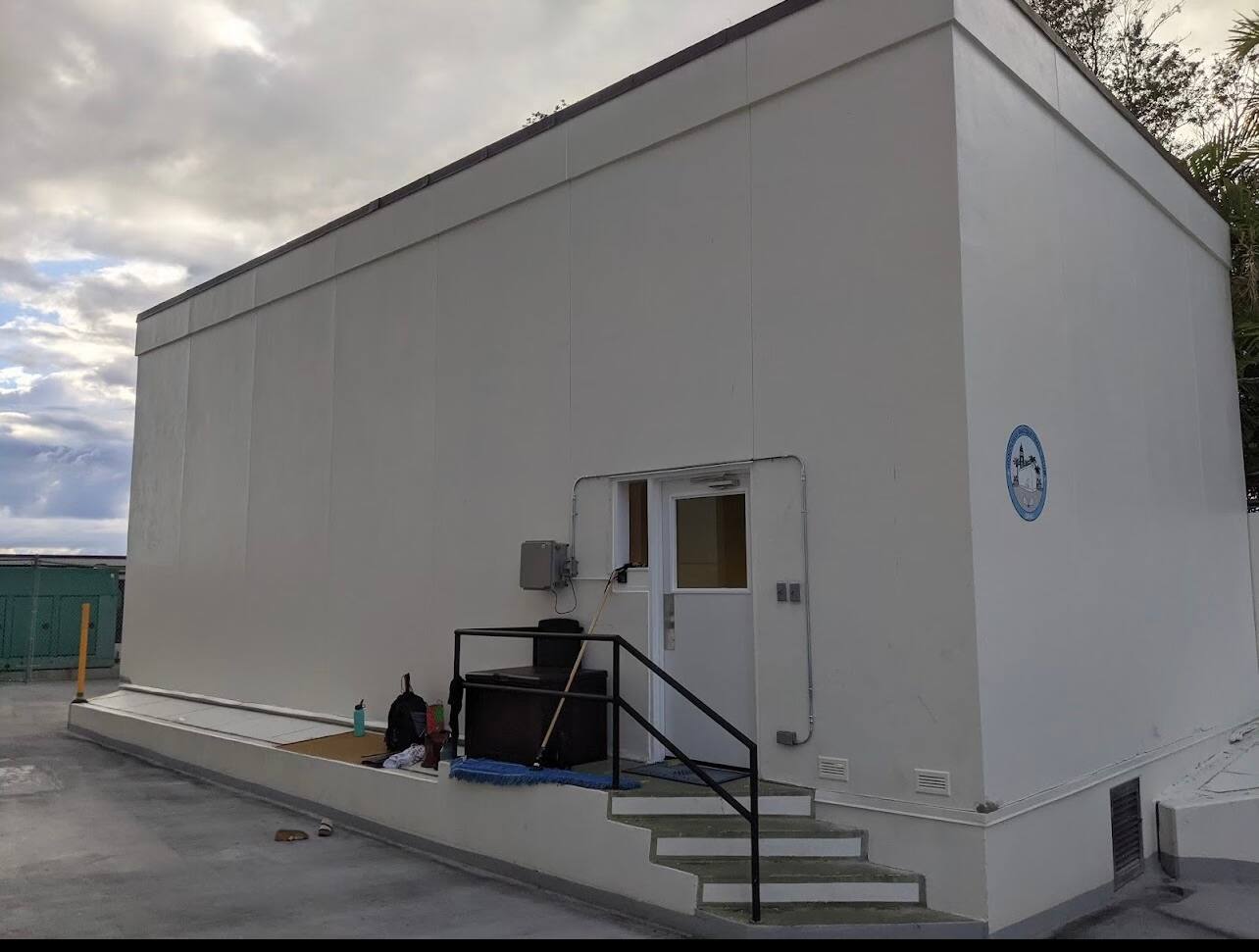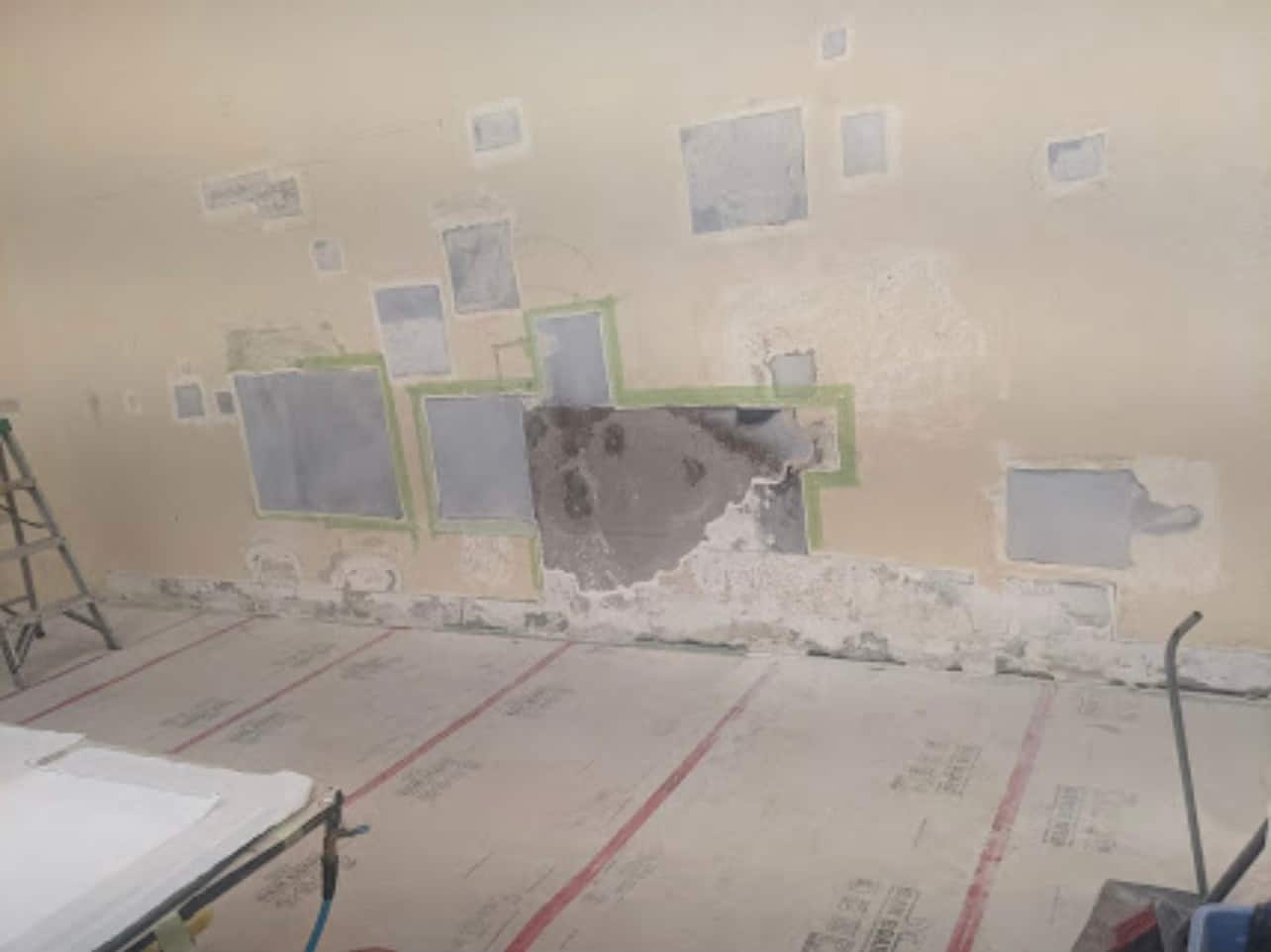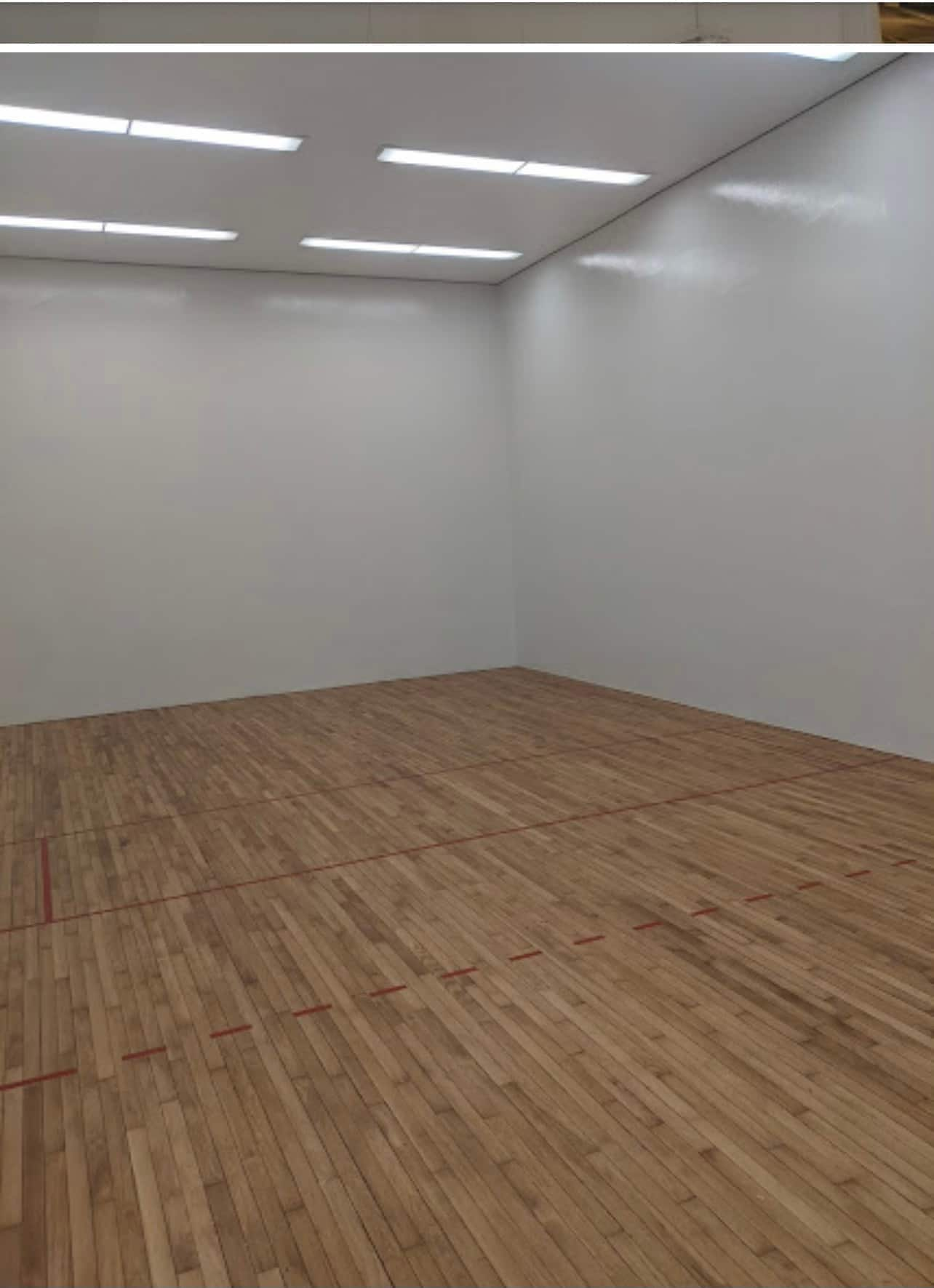 After not getting to play for about a year, I remembered that there was an old, and probably abandoned, stand-alone racquetball club located in downtown Honolulu, literally 3 blocks from my Bishop Street office. So, one afternoon I sauntered over to the top of the parking garage where I knew this racquetball court had been since the seventies, that no one ever really bothered to play on. There it was standing in the middle of the parking lot. I looked in the window and what do you think I saw? Old pieces of gym equipment. It was being used as storage by the current fitness center in the building.
To make a very long and wonderful story short, I contacted the leasing agent and 3 months later signed a 3-year lease to open the brand new Honolulu Racquetball Club, LLC. My husband Dave Kelley got to work renovating this very old cement wall racquetball court. The walls were falling apart, the floor was failing, and it had no lights, fans, door, windows, etc. It was a HUGE job. But Dave took it on and did an incredible job renovating it completely over a several-month period.
The unique part about this new club is that it is 100% virtually managed. Our reservation system is online, and every member has a key fob to let themselves in, play, and mop up when they're finished. We have a small storage center that holds parking stickers, towels, cleaning equipment, etc. We even have a PORTABLE squash court stored under the court that one of our squash players built.
We are having a blast with over 25 members, and we hold a free social every Saturday. I'm still promoting to get at least 10 to 20 more members. We've even enjoyed hosting guests from the mainland since travel really opened up here this year.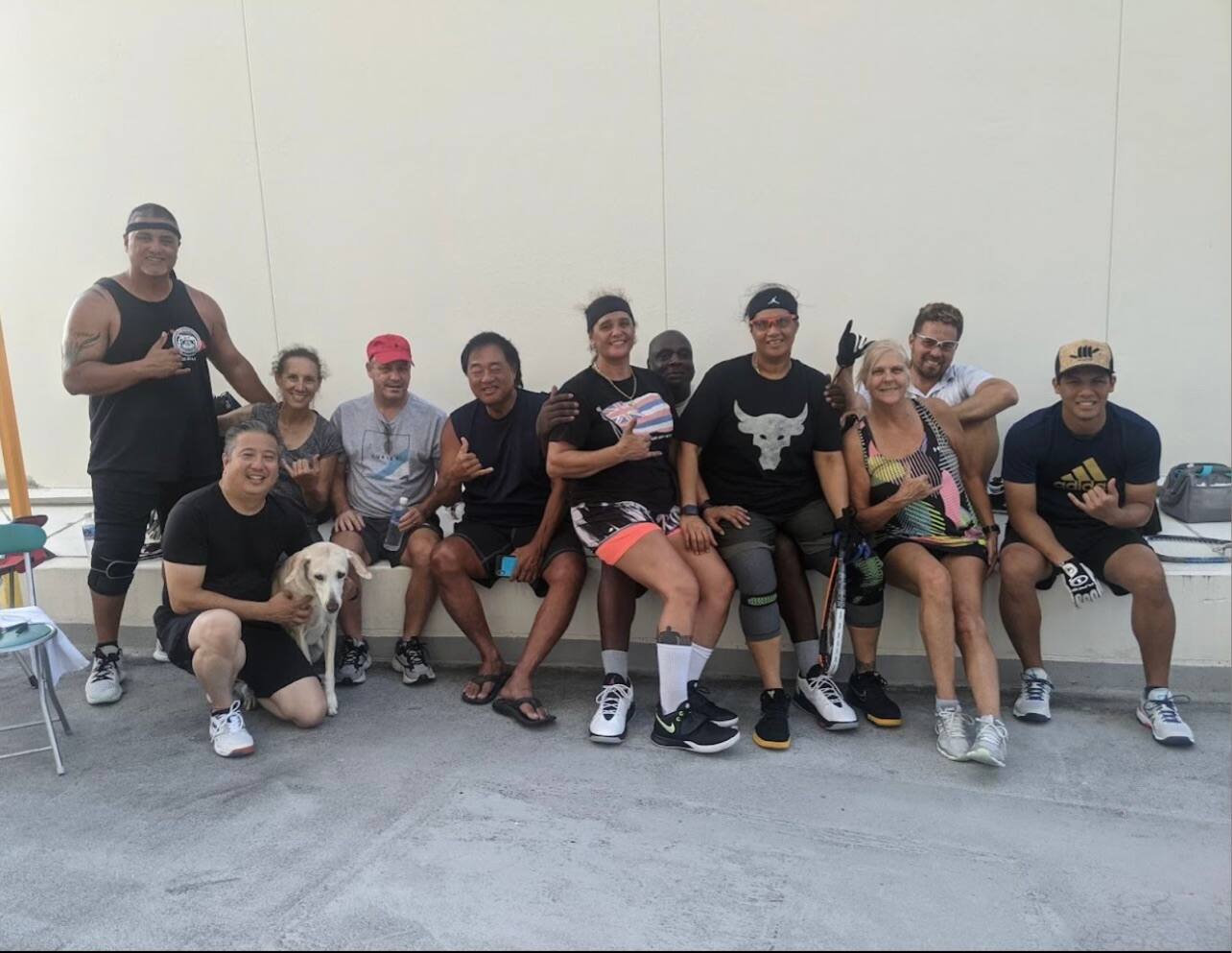 Photo Courtesy of Janet Kelley
The name is Honolulu Racquetball Club, located at the TOPA Financial Center in downtown Honolulu. If you ever show up in Hawaii and want to play, just give me a call or visit our website and shoot me a message. We'd be happy to host you!
Check us out online at www.HONOLULURACQUETBALLCLUB.COM or call 1.808.521.1160 to inquire about membership or guest passes.
A Hui Hou,
Janet
Editor's Note: Over the past several years, USA Racquetball and the US Handball Association (USHA) have developed a friendly and rewarding working relationship in support of our mutual goals to save 20x40 courts and promote our sports. We call it the 20x40 Alliance.
A great opportunity presented itself in early May when LeaAnn Martin, the Immediate Past President of the USHA, who remains on their Board and Executive Committee, vacationed in Hawaii. LeaAnn and Janet met at the court where Janet regaled LeaAnn with the story of the Honolulu Racquetball Club. The ladies grabbed some few photos to commemorate the occasion!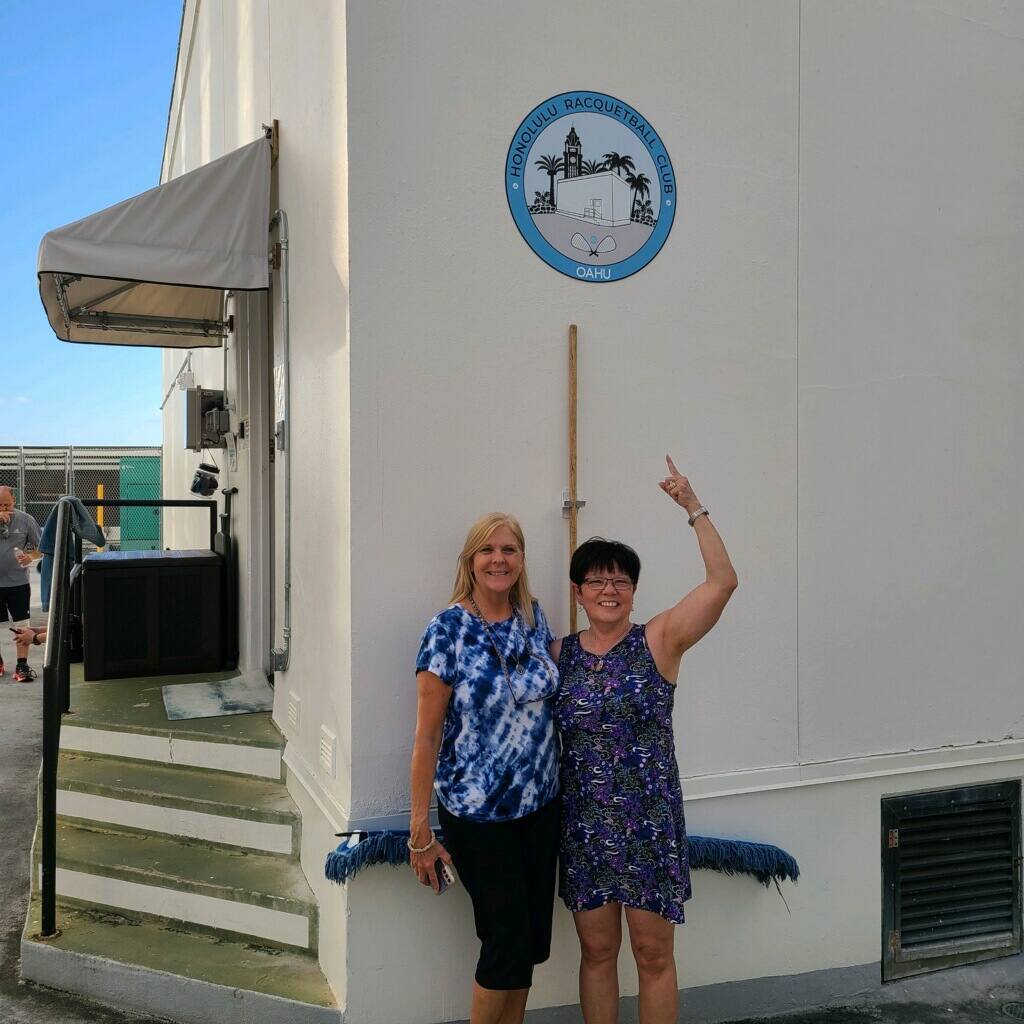 Photo Courtesy of LeaAnn Martin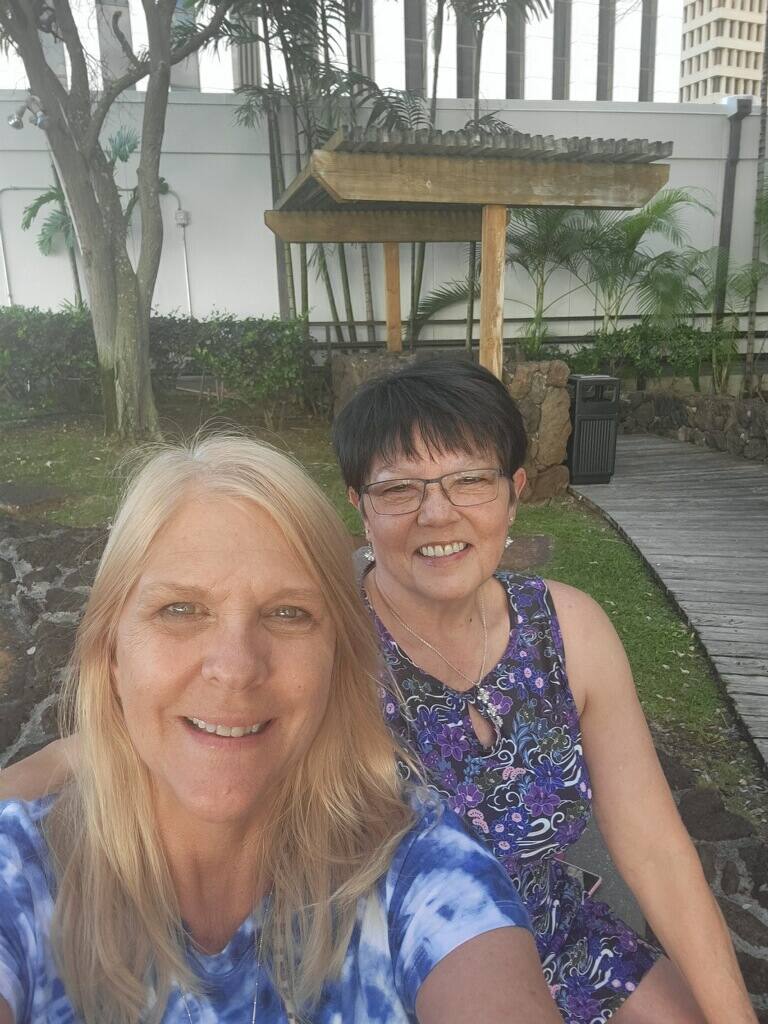 Photo Courtesy of LeaAnn Martin