Vero Beach Open a Big Hit with LPRT Players
https://www.r2sports.com/website/event-results.asp?TID=38227
In February, legendary racquetball pro Sudsy Monchik (five-time US Open Champ, 43 wins on the IRT) and his wife, pro player Veronica Sotomayor, hosted a fantastic LPRT Tier 1 event at their home club in Vero Beach, Florida.
"Player-focused, local, amazing, and friendly" are words that LPRT players used to describe the vibe and excellent hospitality of the event's off-court scene at Vero Fitness. It didn't hurt that the club's two courts sit directly beside an outdoor swimming pool and palm trees, either! On the court, there were epic battles and upsets.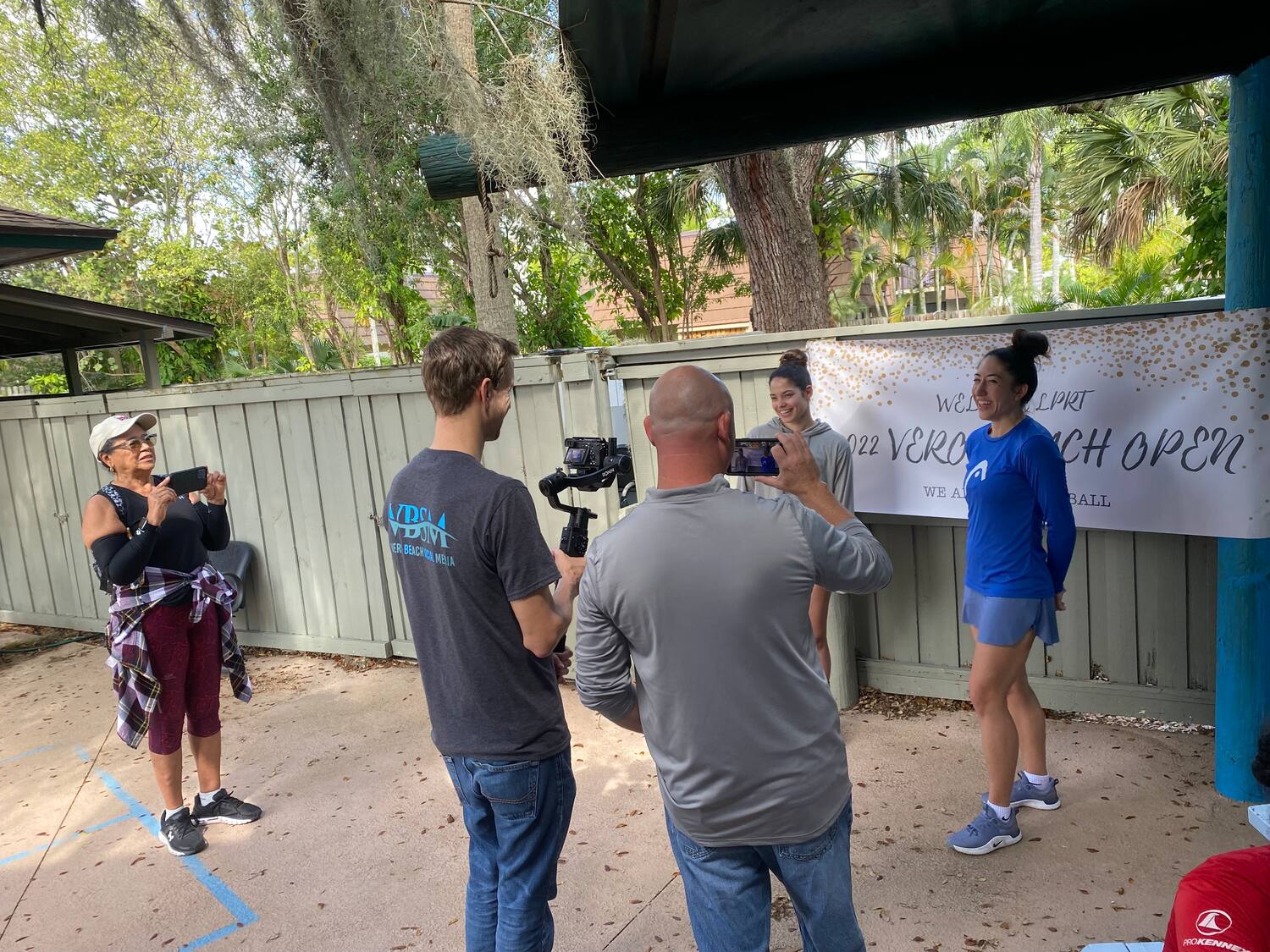 Hollie Scott & Kelani Lawrence interviewed by Vero Beach Social Media.
Courtesy of T. J. Baumbaugh
Alexandra Herrera (Mexico) earned her first-ever pro singles title after fighting through a draw of the best players in the world. A steady Top 5 player since 2017, Herrera started the 2021-2022 season playing her best racquetball to date. At the World Singles & Doubles Championships in August, she lost in the tiebreaker of the final against Gaby Martinez (Guatemala). Then in the final of Chicago's Turkey Shoot, Herrera went to an 11-9 tiebreaker, losing to LPRT #1 Paola Longoria (Mexico).
Pro Singles Champion Alexandra Herrera. Courtesy of T. J. Baumbaugh
A few months later, with plenty of time to reflect on those losses, Herrera came to this Vero Beach event with a new confidence and focus. She won each round in two games, including the semifinal match against #3 Maria Jose Vargas (Argentina), and the final vs. #1 Longoria. Herrera and partner Montse Mejia (Mexico) also took home the Vero Beach Open Doubles title, defeating Longoria and partner Maria Renee Rodriguez (Guatemala) in two games.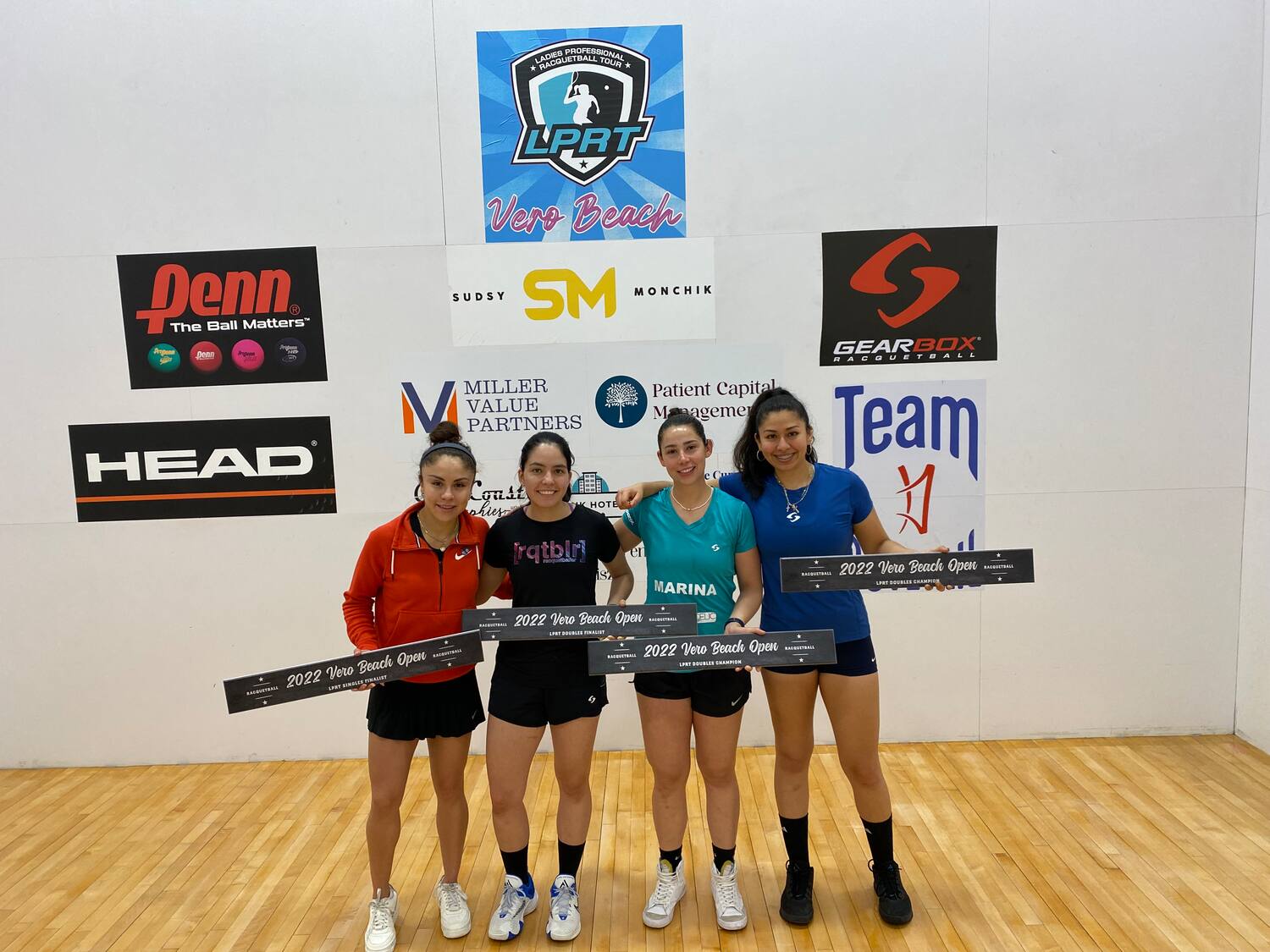 Paola Longoria, Maria Renee Rodriguez, Montse Mejia, and Alexandra Herrera. Courtesy of T. J. Baumbaugh
In addition to Herrera's win, there were several other upsets. Hostess and pro Veronica Sotomayor, the #22 seed, upset veteran #11 seed Nancy Enriquez in a tough 11-9 comeback match. The hometown crowd roared for the local sweetheart and mom of two.
Also, in the Round of 32, #23 Jenny Daza (Bolivia) took out #10 Carla Muñoz (Chile) in a close, hard-fought tiebreaker.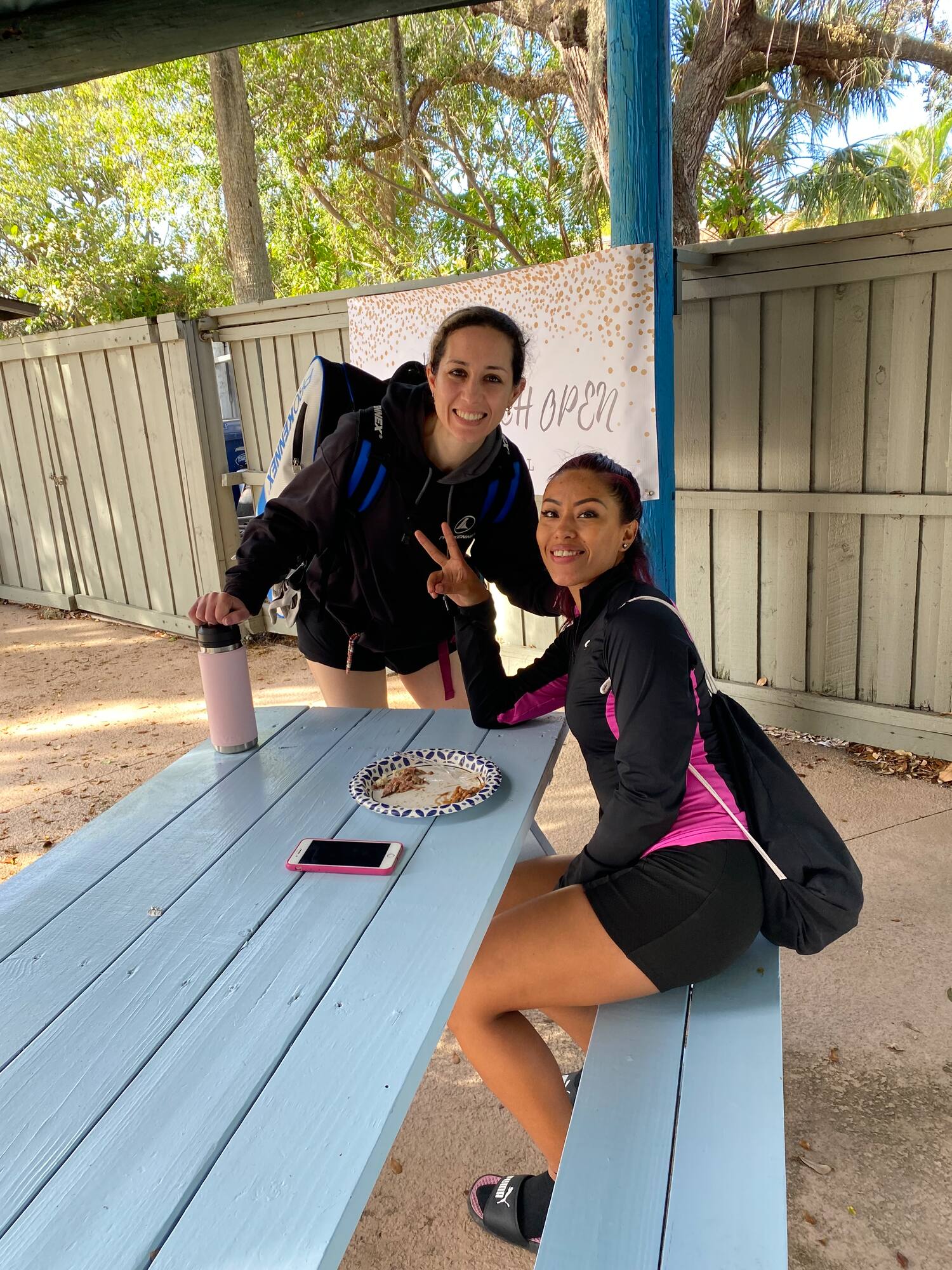 Nancy Enriquez and Jenny Daza. Courtesy of T. J. Baumbaugh
In the Round of 16, #12 seed Erika Manilla (USA) got another statement win in defeating #5 Angelica Barrios (Bolivia) in two games, and #13 seed Kelani Lawrence (USA) took out #4 Natalia Mendez (Argentina) in two.
Hosts Monchik and Sotomayor creatively ended the Vero Beach Open with a player and sponsor party at Vero Beach Bowl. A VIP section of lanes was reserved, good food and drinks were offered, and to top it off, $500 was put up for the two players who bowled the best games! There was intense competition on the lanes that night, but fun was had by all who attended. Bowling winners were Montse Mejia (1st) and Kelani Lawrence (2nd).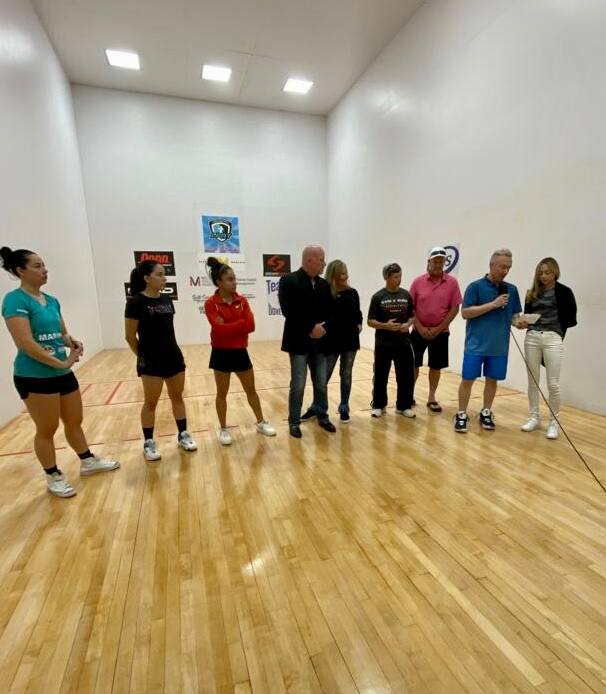 Awards Ceremony. Courtesy of T. J. Baumbaugh
Thank you to the sponsors who made the event possible! They not only supported with prize money but many came out to watch and cheer on the LPRT players. Our sincere thanks go to sponsors MVP (Miller Value Partners); Patient Capital Management; Frank Hotels; Performance Chemicals, LLC; Mike & Karen Grisz; Gene Fry; Team Dovetail; and, of course, our gracious hosts Sudsy and Veronica.