February was National Racquetball Month! ❤️❤️❤️❤️❤️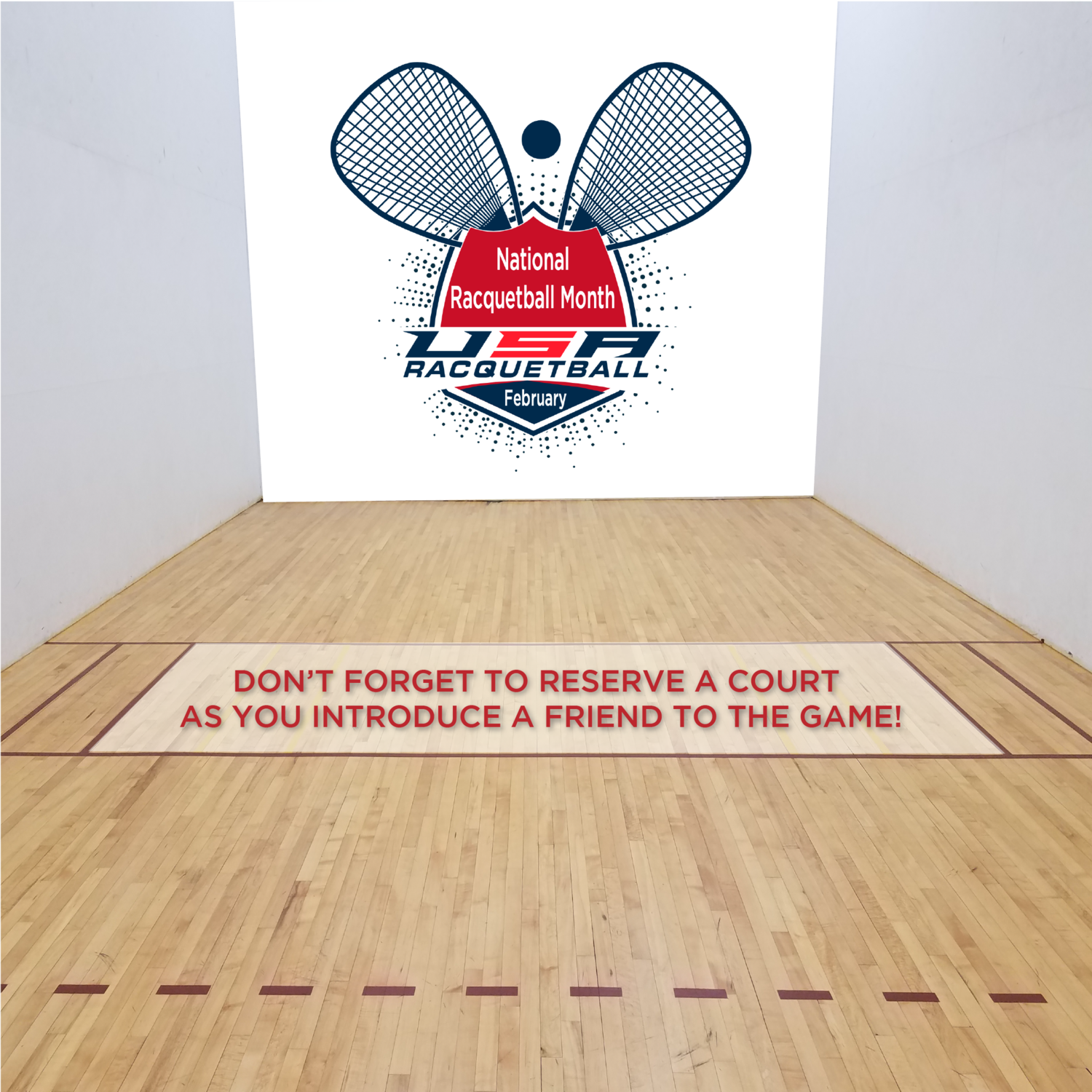 In the last issue of Serving Up the News, we challenged racquetball players to bring someone new onto a court, introduce them to the lifelong sport we all know and love, and post a photo on Facebook and/or Instagram using the hashtag #rballmonth.
Here are some racquetball heroes who stepped up and told us what they did in response to the challenge.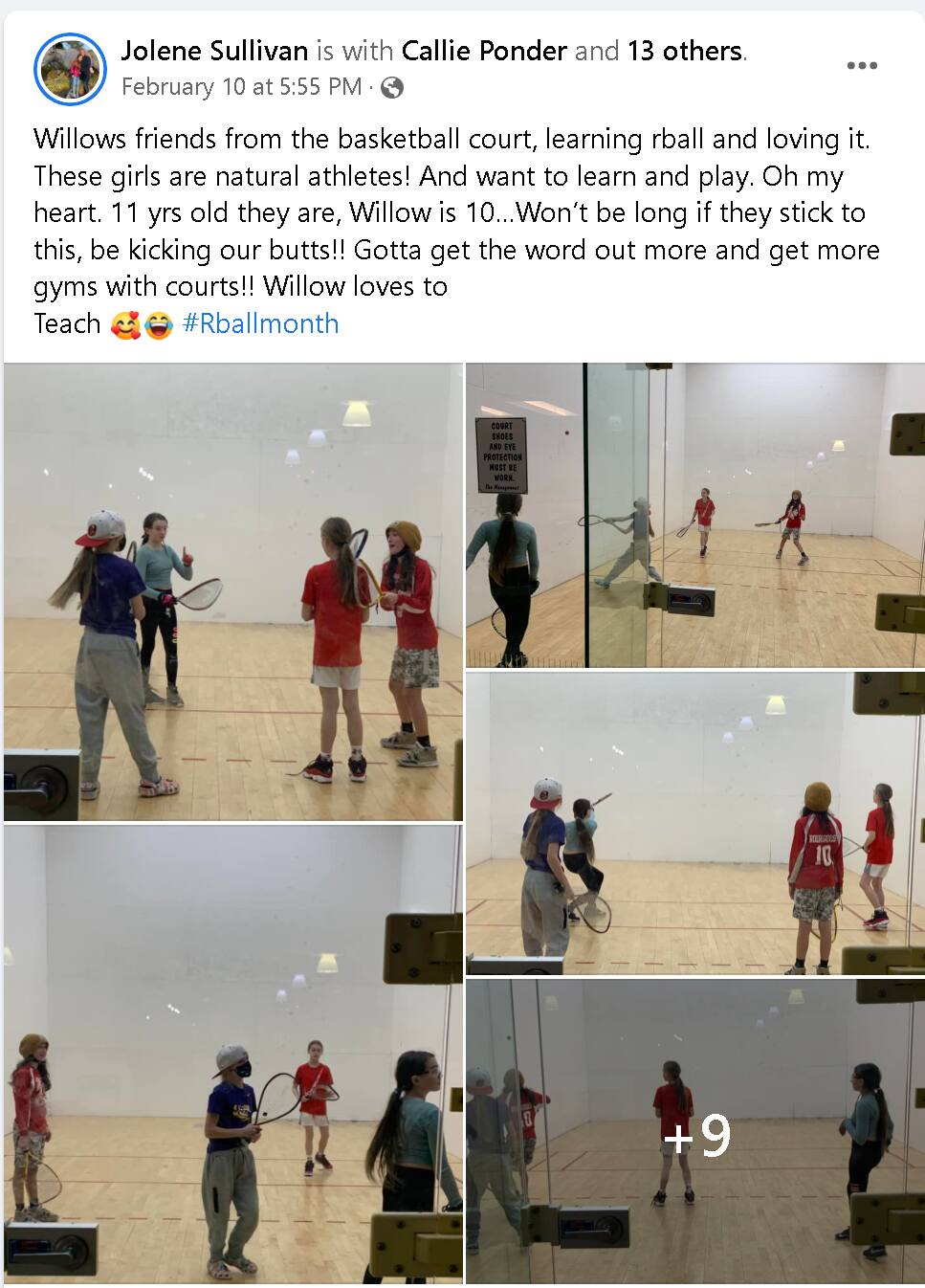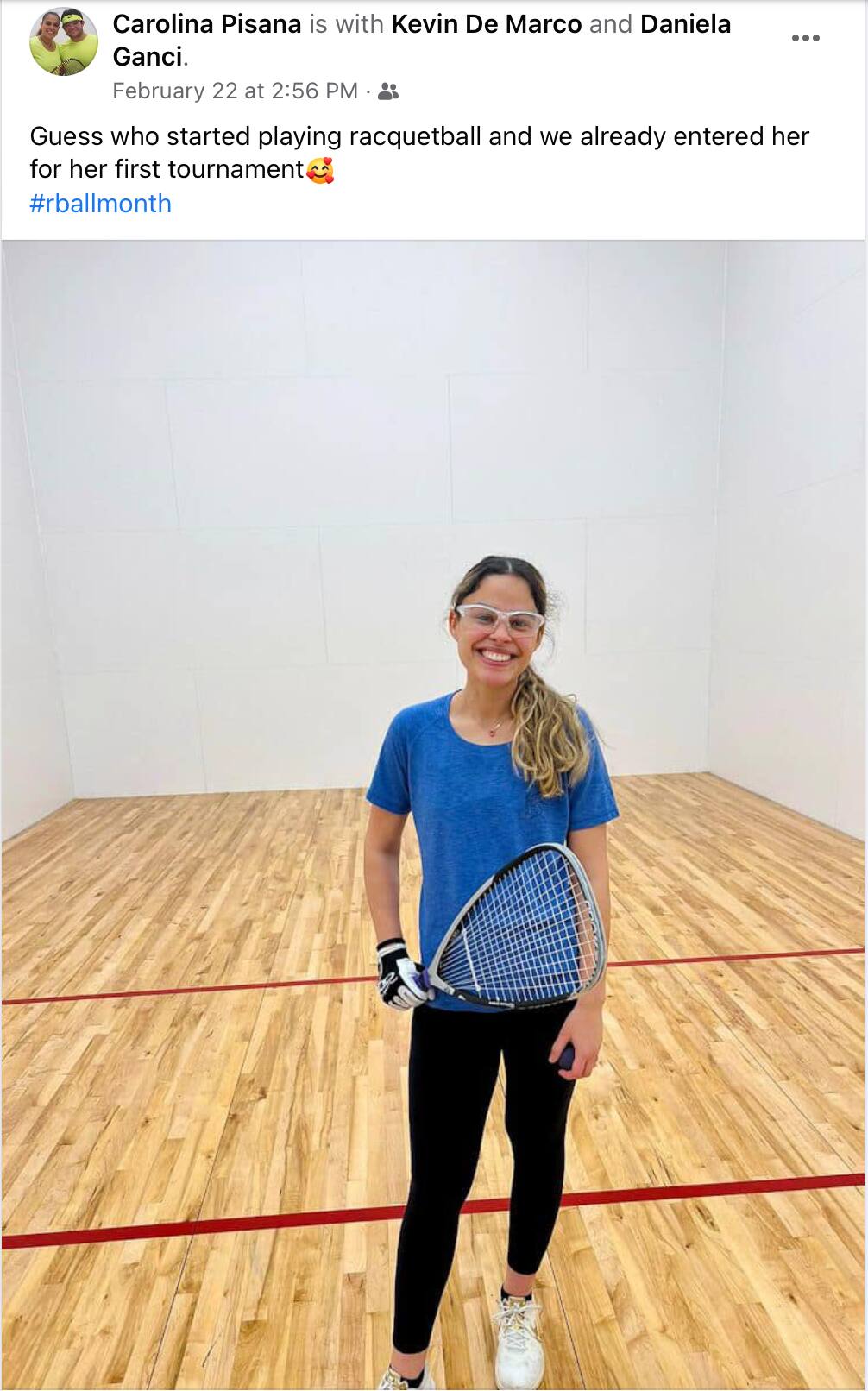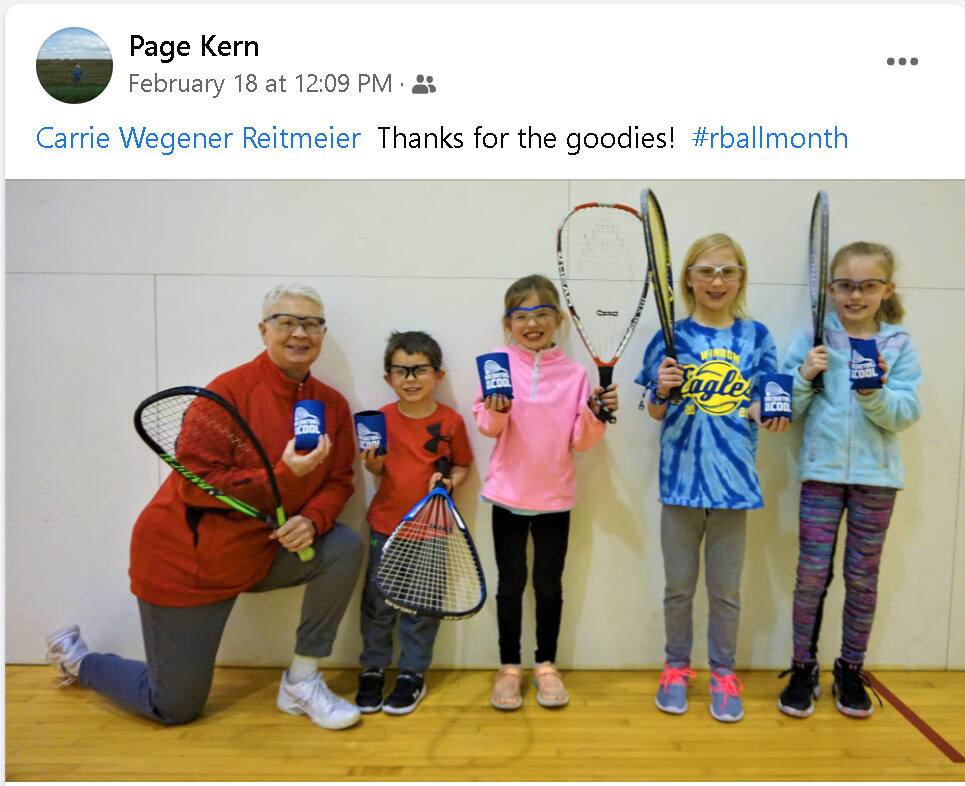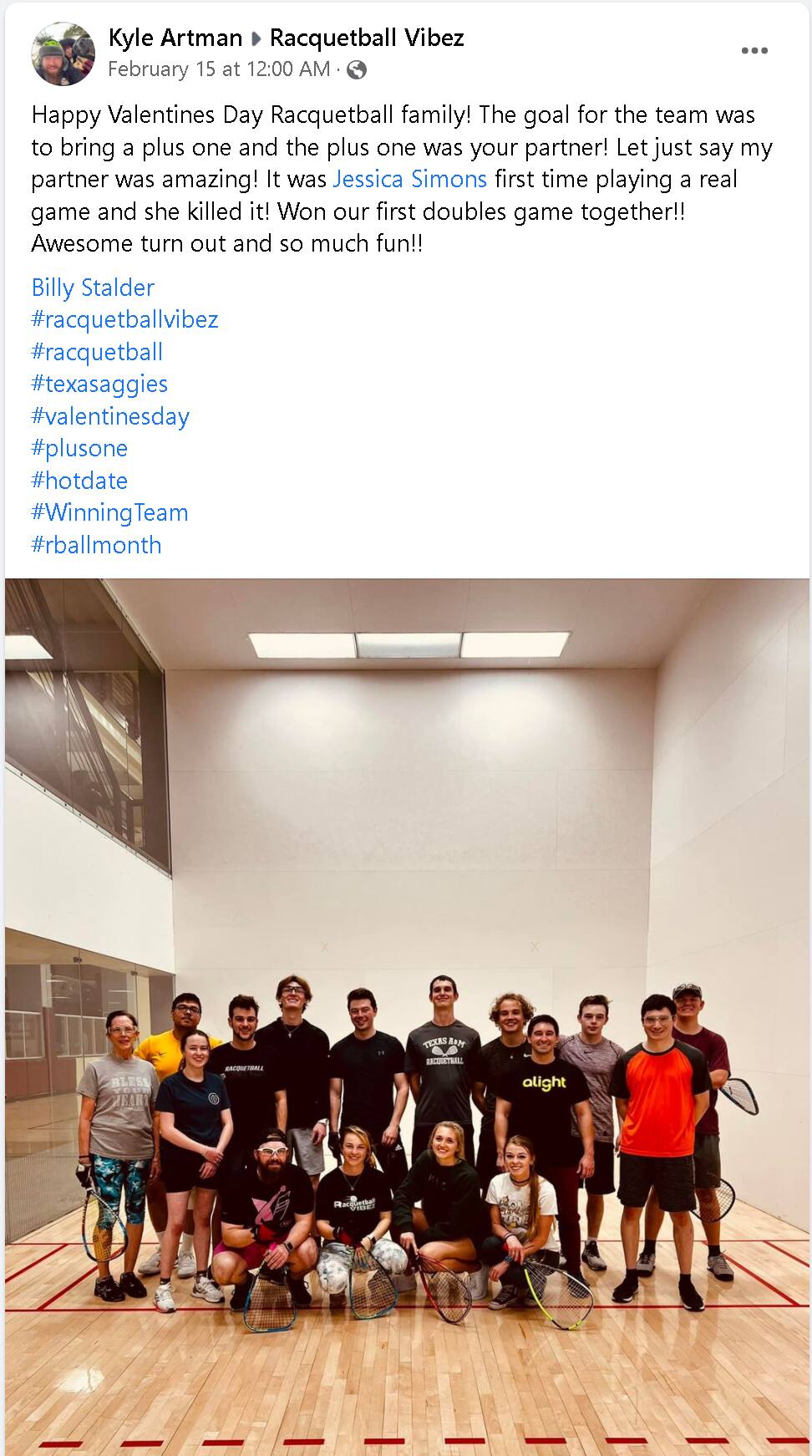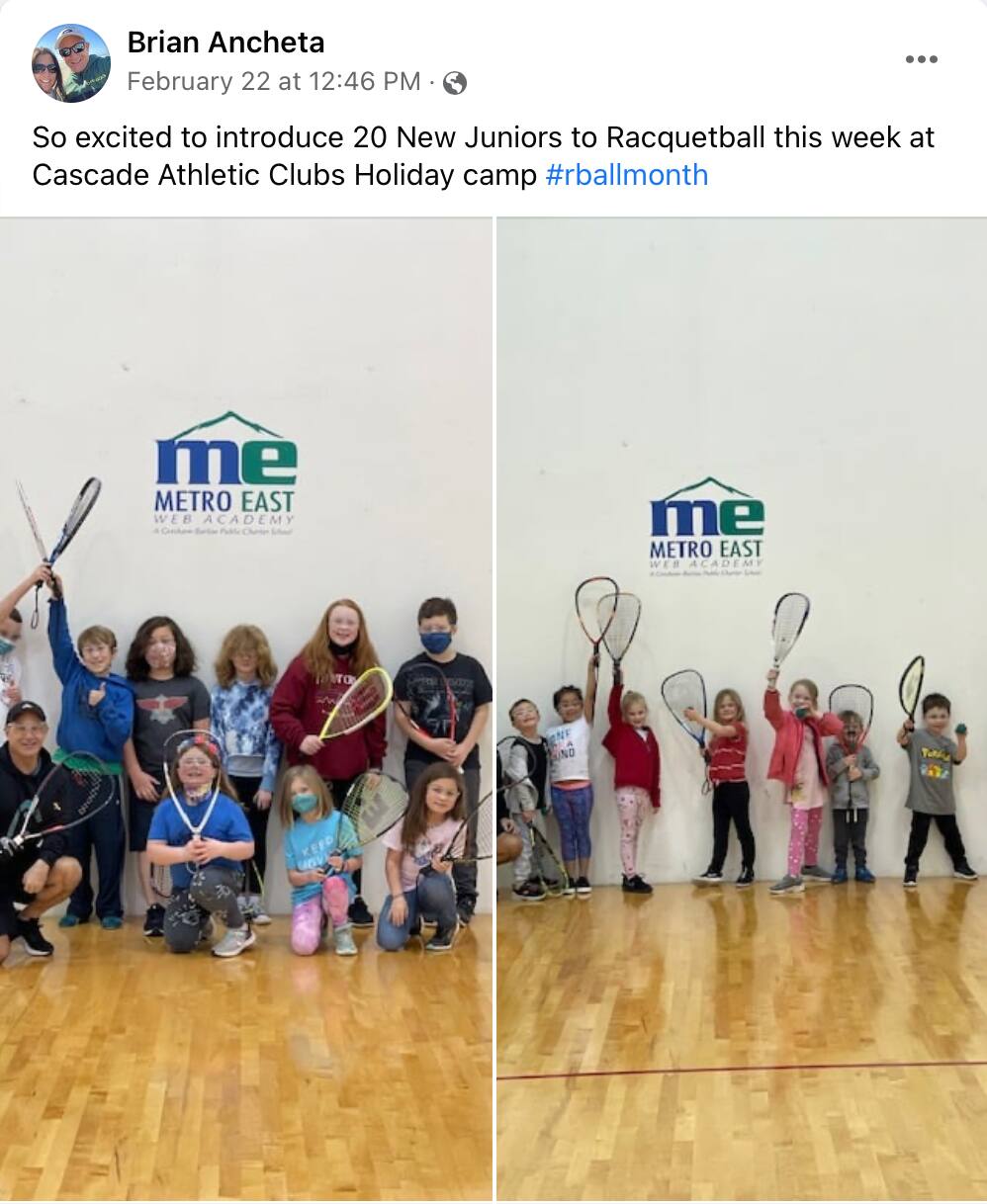 Great job, folks, and your promised prizes are forthcoming!