2022 USA Racquetball National Intercollegiate Championships Presented by Penn and Visit Tucson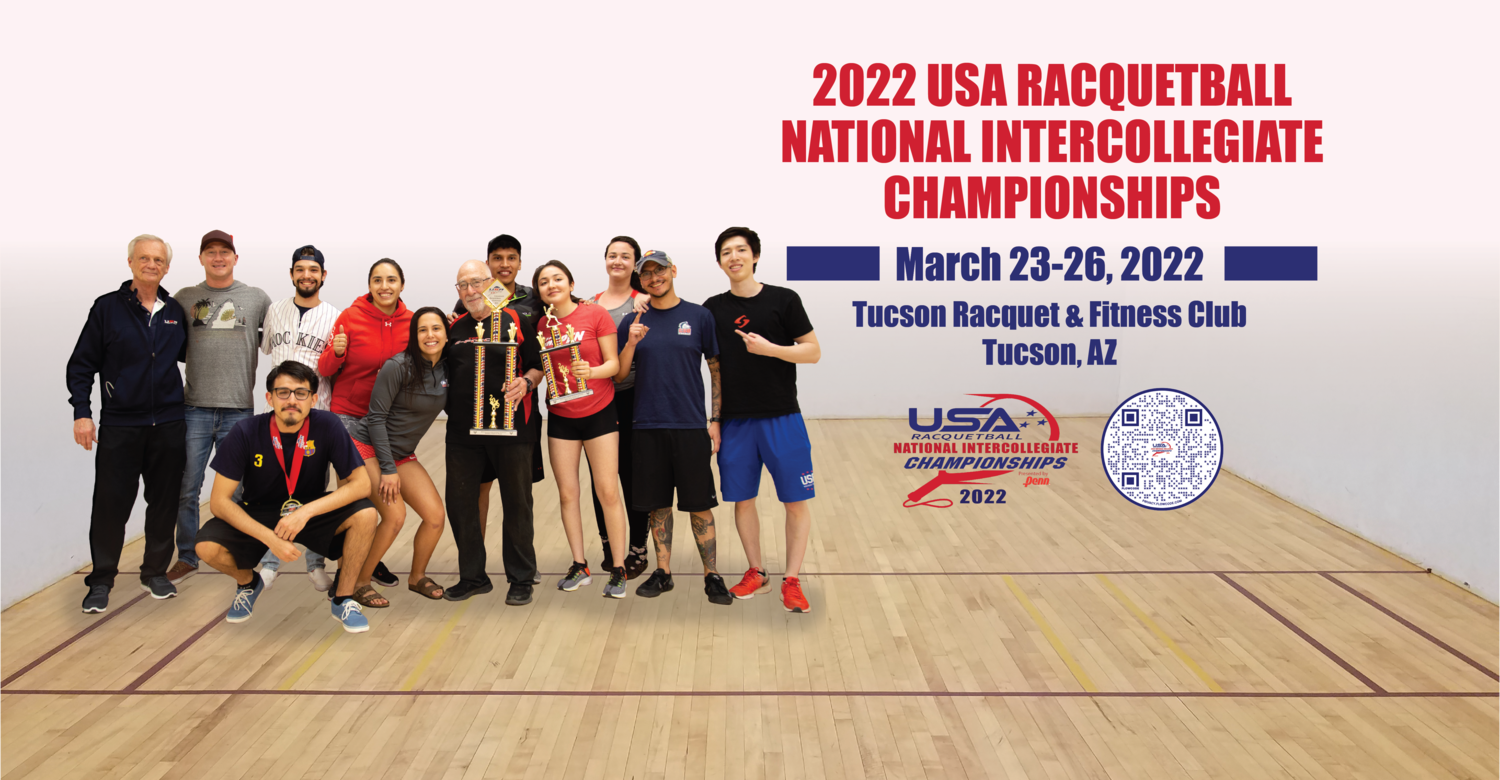 2022 USA Racquetball National Intercollegiate Championships
Presented by Penn

March 23-26, 2022

Tucson Racquet & Fitness Club

Tucson, Arizona
https://www.r2sports.com/tourney.asp?TID=38237

Each year, the National Intercollegiate Championships Presented by Penn brings together college racquetball athletes around the country, providing the opportunity to play and compete. USA Racquetball is very proud of this event, and we have long looked forward to reviving it after two cancellations due to the pandemic. Many of the athletes who will be in attendance this year, like at High School Nationals, have never attended a national championship and will be exposed to a lot of very high-quality racquetball. We are excited to offer this event via live stream beginning Thursday, March 24. Tune in at www.usaracquetball.com to see which teams take home the 1st place trophies!
Many might know that this event is historically hosted on a university campus, typically by the "home team." The COVID-19 pandemic has made making arrangements with universities difficult due to sweeping regulations and ever-changing policies. Visit Tucson came to our rescue and offered to Collegiate Nationals in partnership with the Tucson Racquet Club. We could not have planned this event without their ongoing support!
Tucson Racquet Club (11 Courts)
4001 N Country Club Rd., Tucson, Arizona 85716

CHAMPIONSHIPS SCHEDULE
All times are Mountain Daylight Saving Time (MDT)

DRAWS AVAILABLE
Online at the event site, Monday, March 21st @ 4pm

CHECK-IN BEGINS
Tuesday, March 22nd @ 4pm-7pm
PLAY BEGINS
Wednesday, March 23rd @ 9am
PLAY ENDS
Saturday, March 26th @ 5pm

AWARDS CEREMONY
Saturday, March 26th @ 6:00 pm
------------------
CHAMPIONSHIPS RULES / FORMAT / AWARDS
ALL-AMERICANS
The semi-finalists (4) finishers in each of the men's and women's gold singles divisions #1 - #6 and finalists of gold doubles divisions #1 - #3 will be designated as 2022 Intercollegiate Racquetball All-Americans.
TEAM COMPETITION AWARDS
Awards will be given to schools competing in the team competition for 1st- 3rd in the Men's, Women's, and Overall.
CHAMPIONSHIP MEDALS
All Divisions will receive 1st - 4th place National Championship medals.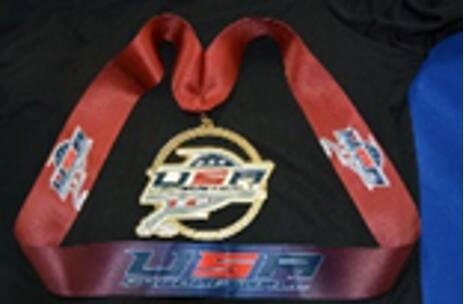 NEW TEAM RULE
1. Two men comprise a team for Men's scoring.
2. Two women comprise a team for Women's scoring.
3. Two men and two women (four total players) comprise a Team for combined scoring.
STUDENT REQUIREMENTS
An undergraduate student enrolled in an accredited U.S. college or university, herein referred to as "school," shall be eligible to compete in the U.S. National Intercollegiate Championships if they meet the following requirements: Full-time student as defined by the "school" at which player is enrolled. Enrolled in a regularly matriculated degree program at the "school" for which academic and competition eligibility is to apply, including two-year and four-year programs (certificate programs not eligible). Student must be in good academic standing at the "school" in which the player is enrolled.
(See the Event Home Page on R2 Sports for full details.)
COMPETITION ELIGIBILITY
Athletes must have college eligibility remaining to participate in the National Intercollegiate Championship. Limited to four years of participation.
TEAMS AND DIVISIONS
Teams shall consist of 4 to 30 players, men and women, from the same university/college. Teams cannot combine players from different campuses. Like singles teams, doubles teams must also be from the same school.
There are six (6) singles divisions and three (3) doubles divisions offered for men and women. No two players from the same team will play in the same division. Divisions are numbered 1-6 (singles) and 1-3 (doubles).
Singles players may enter doubles as a second event. If there are fewer than six players, men or women, on a team, divisions will be filled from the top first.
TEAM SCORING
Division I and Division II team titles will be calculated. To be eligible for Division II rankings, each school must already compete in Division II or Division III in basketball or football.
OPEN TEAM TITLE DIVISIONS
Schools seeking national team titles in either Division I or Division II may field one men's team and one women's team, comprised of singles players #1- #6; doubles teams #1- #3. If someone is playing in Team Title Division Singles, they may not play in Skill Division Singles but may play in Skill Division Doubles.
FORMAT
Olympic Format with 4 flights in each age group, Gold, Blue, Red, and White, thus ensuring that a player typically has a minimum of 3 matches per division and eventually plays against similarly skilled players during the event.
That's a quick snapshot of how National Intercollegiates works, and we hope you'll be able to join us on live stream to view some magnificent racquetball, collegiate-style!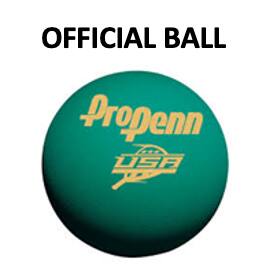 2019 Collegiate Championships. Photos by KSphotography