Junior Player of the Month -- Nathan Rykhus, Stockton, California
Nathan Rykhus, 14, is a phenomenon. He started playing when he was 8, just hitting the ball around with his parents. Pat Ellis saw him on an adjacent court and spoke to husband Dave, saying, "Go tell that family about our junior program." The following week Nathan attended and began to learn the rules.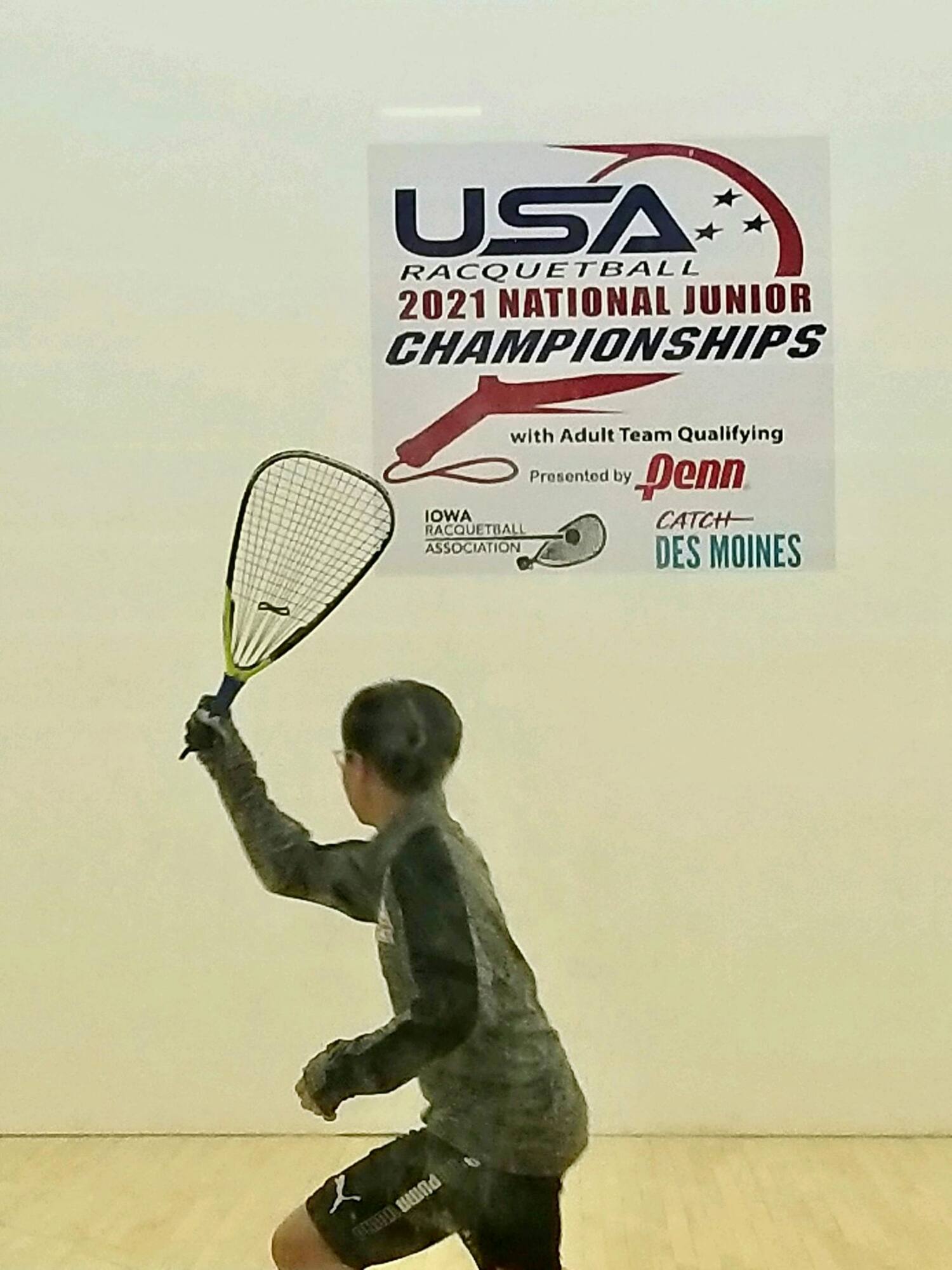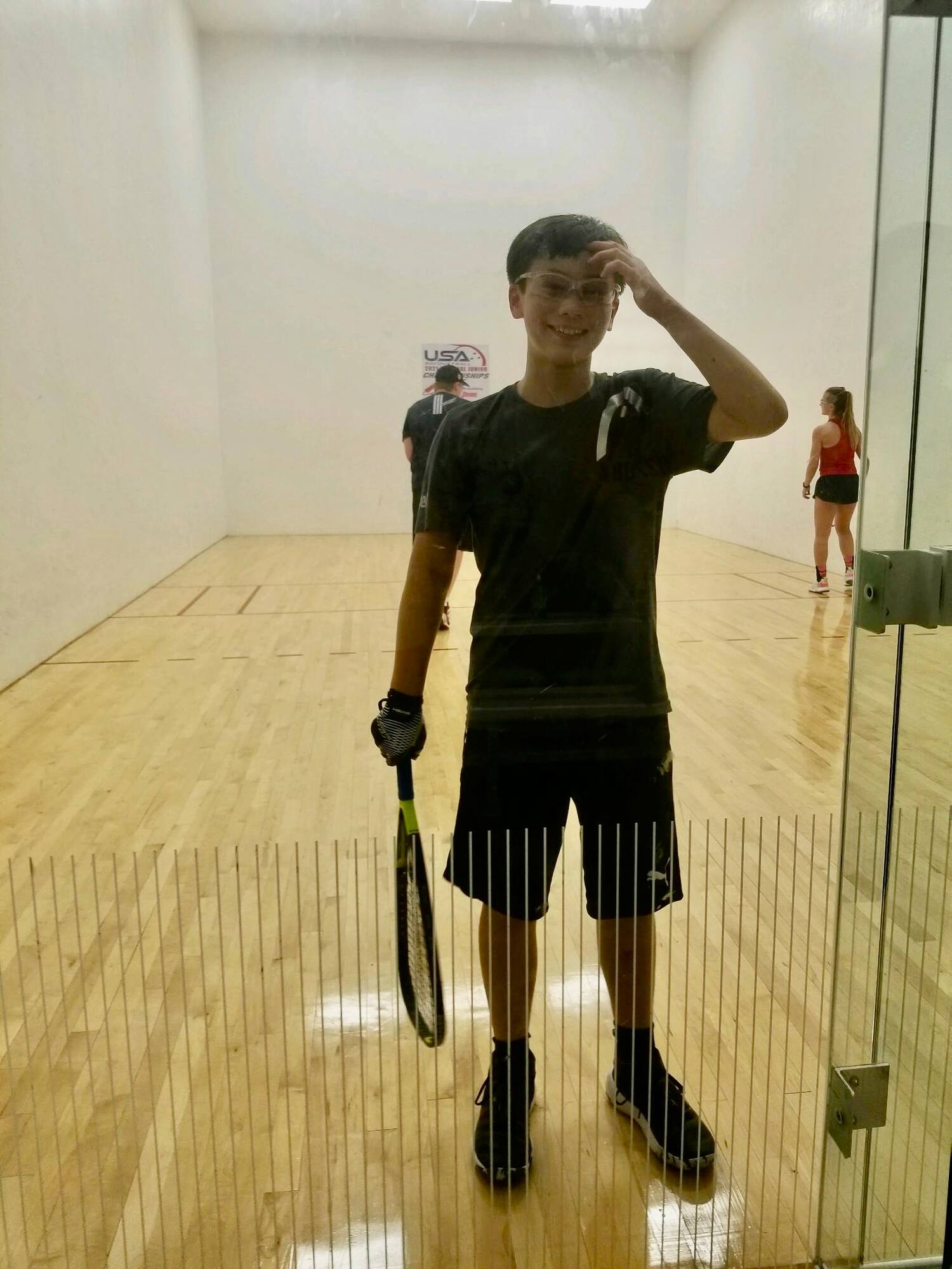 At the 2021 USA Racquetball Junior Championships (his third National Juniors), Nathan won three gold medals:12 singles, 12 doubles (w/Vaishant Mangalampalli), and 14 mixed doubles (w/Jordan Ellis). Nathan is coached by Jose Diaz, John Ellis, and Dave Ellis, but his principal coach is his father, Steve Rykhus. He is supported by one of his biggest fans, mom Sarah Rykhus. Nathan now plays Men's Open in NorCal racquetball competition. He loves the game with all his heart. At the club, Nathan competes and trains with Annie Roberts, Roberto Hernandez, Alondra Canchola, Ricky Diaz, and Tom Bessie, among others.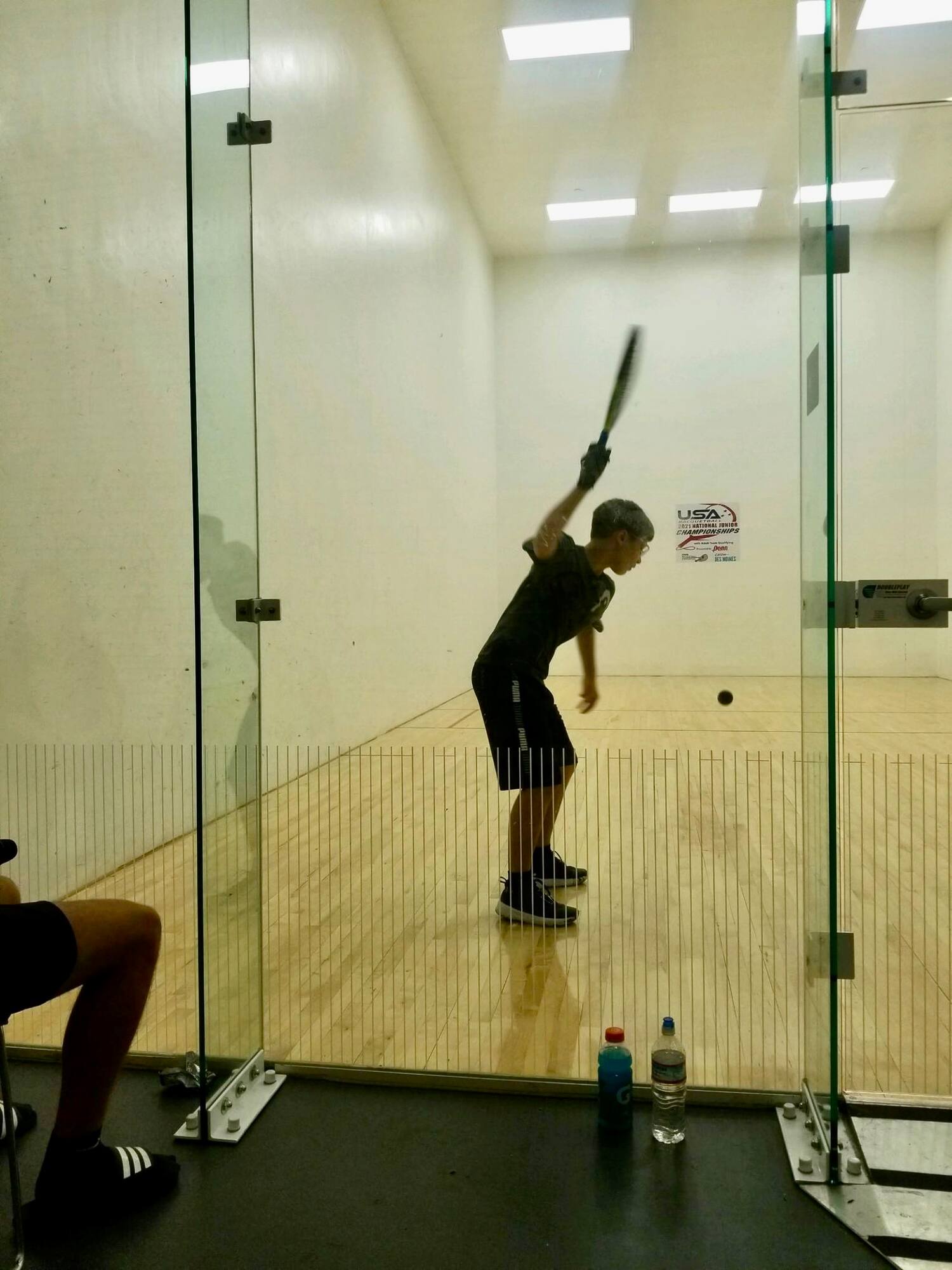 Nathan attends the majority of classes for our beginners and spends the hour working with the younger kids. He has a 3.97 grade point average in a pre I.B. course of study. Next year, he will be attending Franklin High School and plans to represent the school at the next USAR National High School Championships. During his recent promotion from the 8th grade, Nathan won the coveted Hazelton Award for overall school cooperation and scholarship. This was the third time he has received the award, previously after the 3rd and 6th grades. Nathan plays the piano, and he is often called upon to play the organ in Sunday church services. In Boy Scouts, Nathan has attained the rank of Eagle Scout.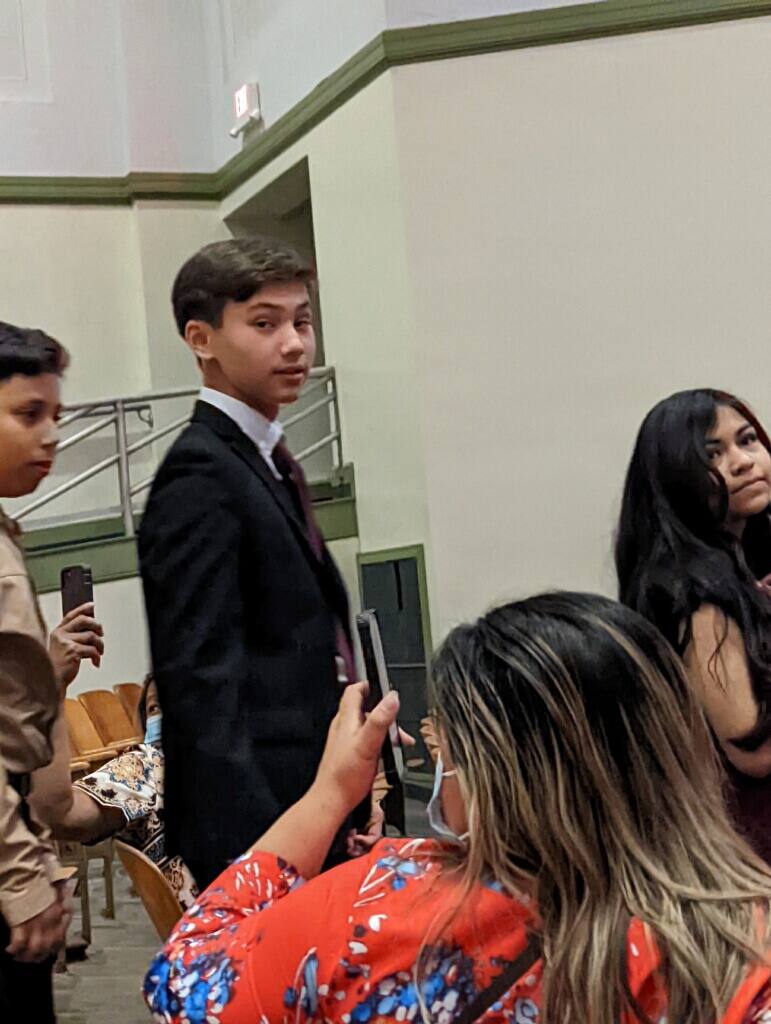 Nathan's stature is deceptive. Many players think that there is no way that this little kid can play at their level. They quickly learn that he is a force on the court. His accuracy from deep court is uncanny. His drive serves are accurate and deceptive. He anticipates with the best of players, and he is very quick and makes many surprising "gets."
Nathan competed very successfully at the 2018 and 2019 National Junior Championships, bringing home gold medals from both events. He earned gold in both of his 10 & Under divisions in 2019, making the U.S. Junior Team, but then he ran into a bit of bad luck. He was set to compete for the USA in Costa Rica at the 2019 IRF World Junior Championships, but an unfortunate severe ankle injury prohibited his participation.
Nathan's goal this year is to requalify for Junior Team USA and win his divisions in the next IRF World Junior Championships later this year.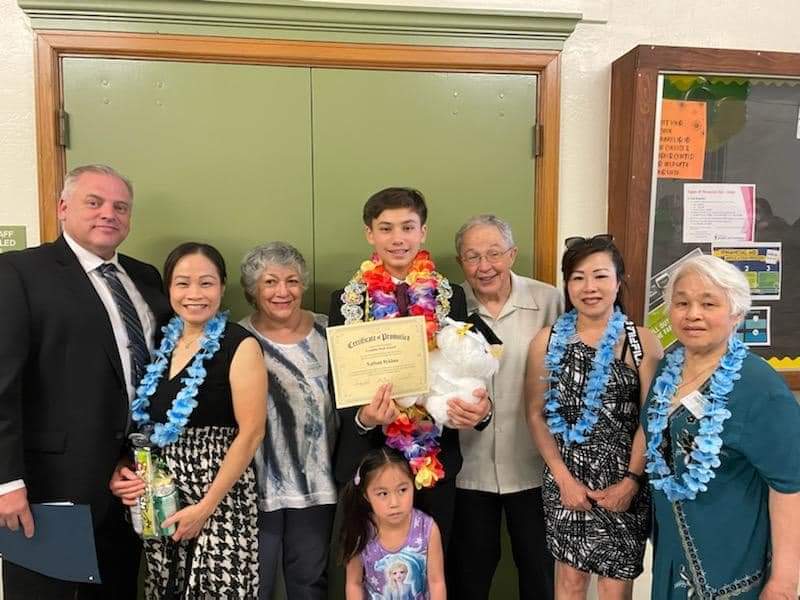 Photo Credits -- Dave Ellis and the Rykhus Family