5th TeamRoot.Com Event Ends LPRT 2021-2022 Season
by LPRT Commissioner T. J. Baumbaugh
The 2022 TeamRoot.Com Super Max Slam showcased epic battles and upsets as the pros competed for the biggest purse of the year, a whopping $60,000 in prize money. The Jewish Community Center of Greater Kansas was LPRT's stage for this season-ending event, where Paola Longoria (Mexico) clinched her 13th season-ending #1 title.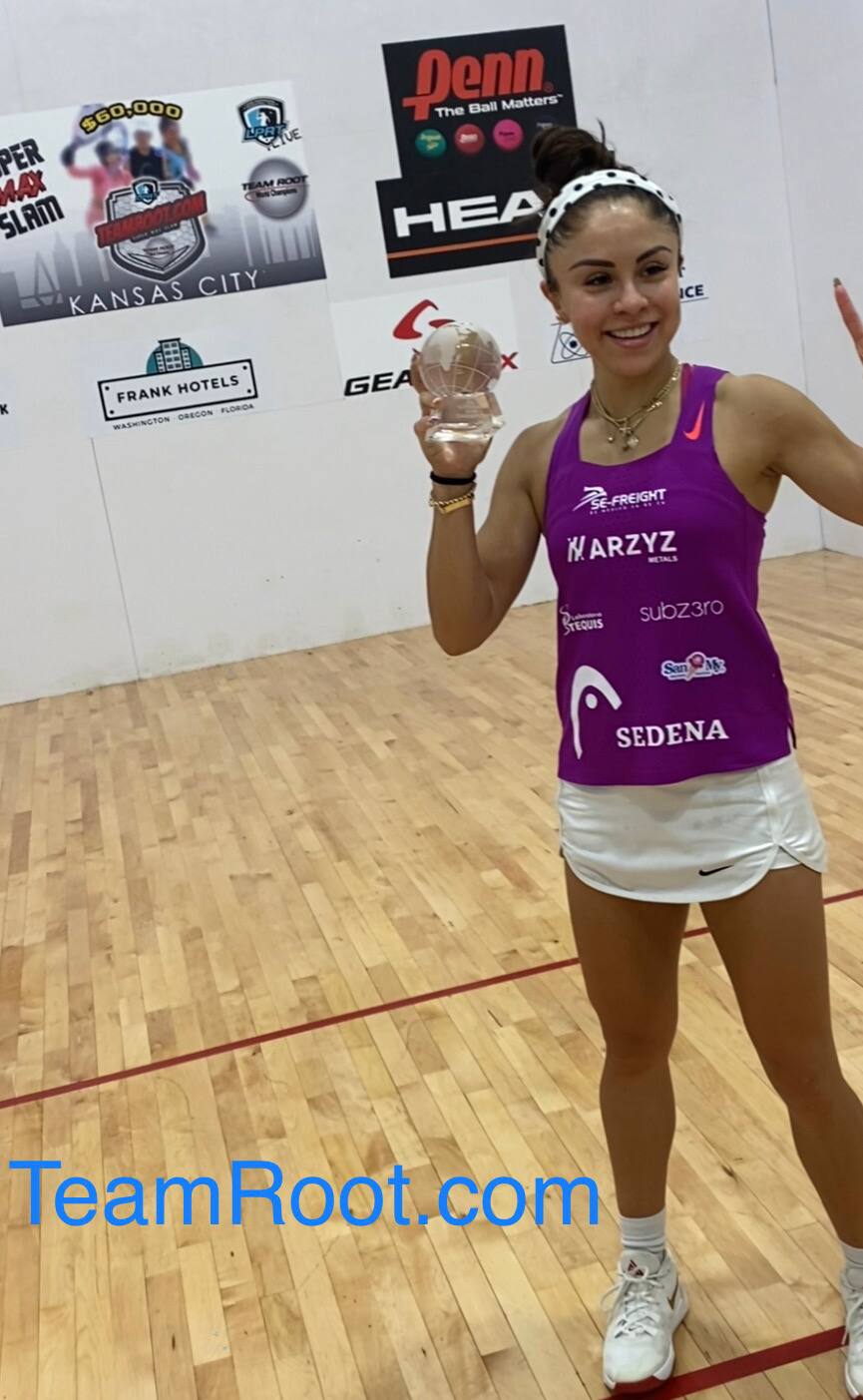 Pro Singles Champion Paola Longoria

In Singles action, Longoria edged out last year's winner, Montse Mejia (Mexico), in a tight comeback final.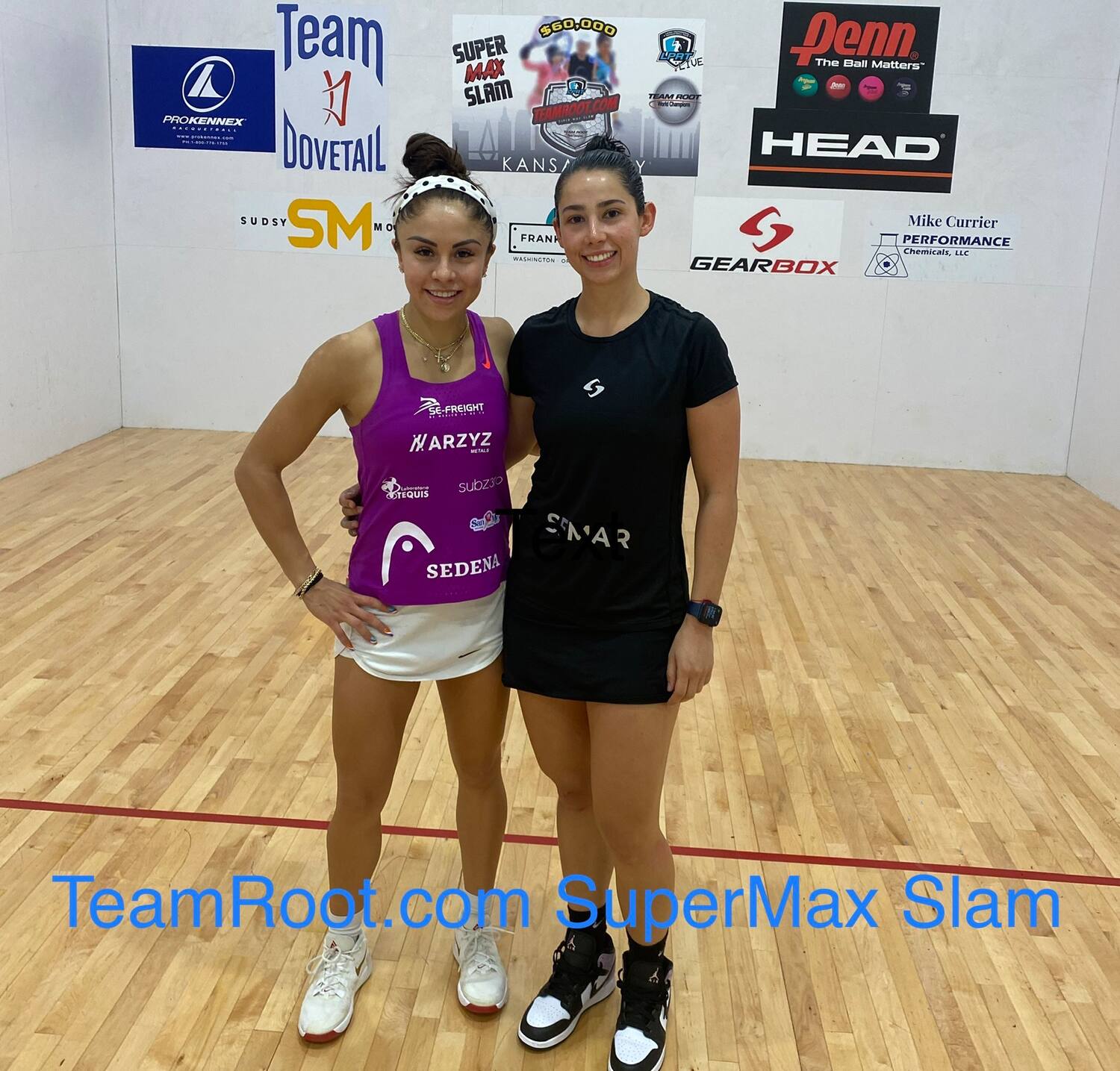 Paola Longoria & Montse Mejia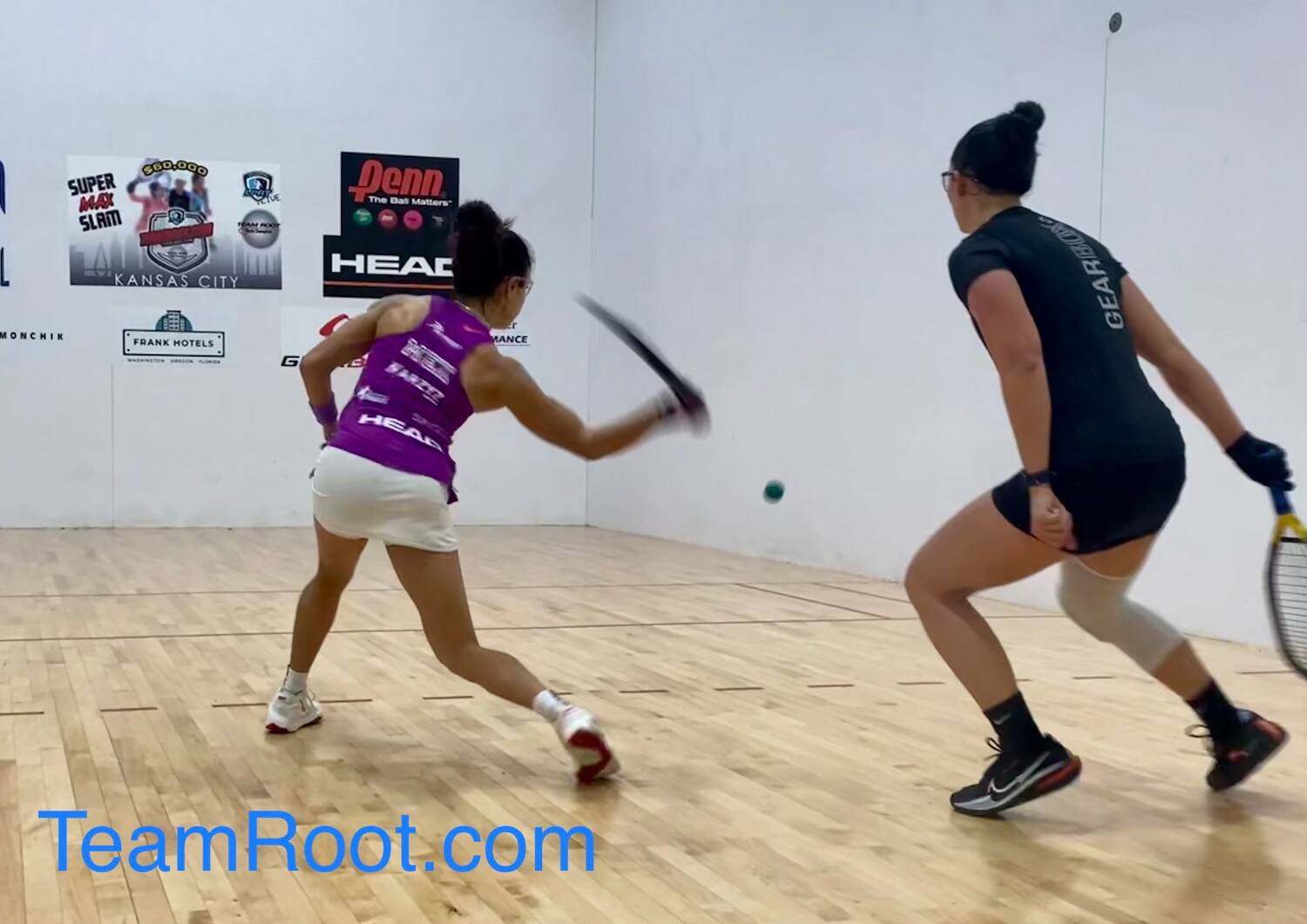 Action from the Women's Pro Singles final

On her trip to the final, Longoria had to get past a Round of 16 tiebreaker with Sheryl Lotts (USA), then straight games with Erika Manilla (USA) followed by veteran Samantha Salas Solis (Mexico) in the quarters and semis, respectively. Mejia's trip to the final included straight games against Kelani Lawrence (USA), Carla Muñoz (Chile), and first-time semifinalist Hollie Scott (USA).
The Doubles outcome turned out to be quite the riveting story. The #1 seeded team of Longoria and Salas were overcome by Gaby Martinez (Guatemala) and Maria Renee Rodriguez (Guatemala) in the semifinals, but the Guatemalans went on to lose a close final.
The story comes with the unexpected pairing of Alexandra Herrera (Mexico) and Erika Manilla (USA). Herrera, who had sprained her ankle just two weeks prior, did not originally register for doubles since she was not sure she would be rehabbed enough to play and did not want to let her regular partner down. Then: Manilla decides she will play with an injured Herrera any day; the two play together for the first time; and they win! This was Herrera's 14th pro doubles title and Manilla's first.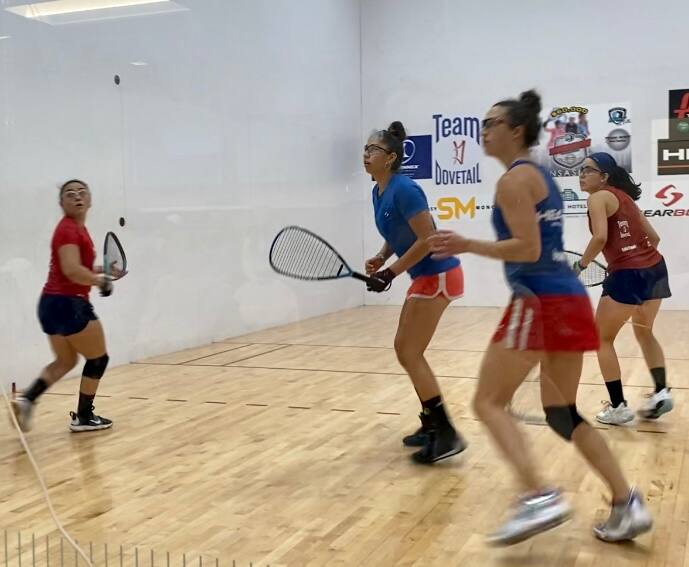 Women's Pro Doubles finals action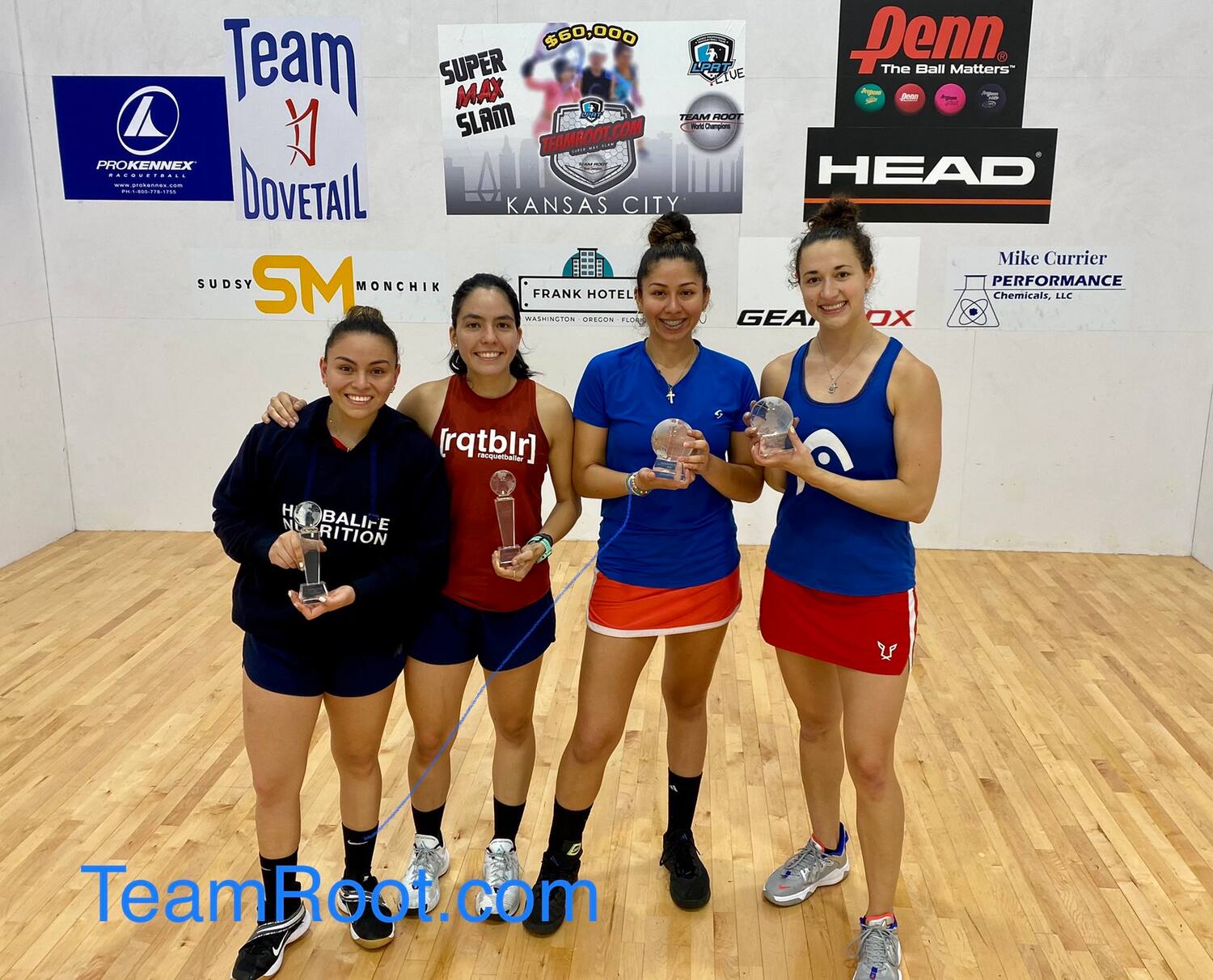 Pro Doubles finalists Gaby Martinez, Maria Renee Rodriguez, Alexandra Herrera, and Erika Manilla
Thank you to our sponsor, Randy Root of TeamRoot.com, for generously supporting the LPRT with this gigantic prize money purse event for the last 5 years!
Photos Courtesy of T. J. Baumbaugh