USA Racquetballs Junior Spotlight February 2022
by Coach Daniel Witt, Kirkwood High School & Coach Stephen Deves, St. Louis University High School
Gabbie Roseman, Kirkwood, Missouri
By Coach Daniel Witt, Kirkwood High School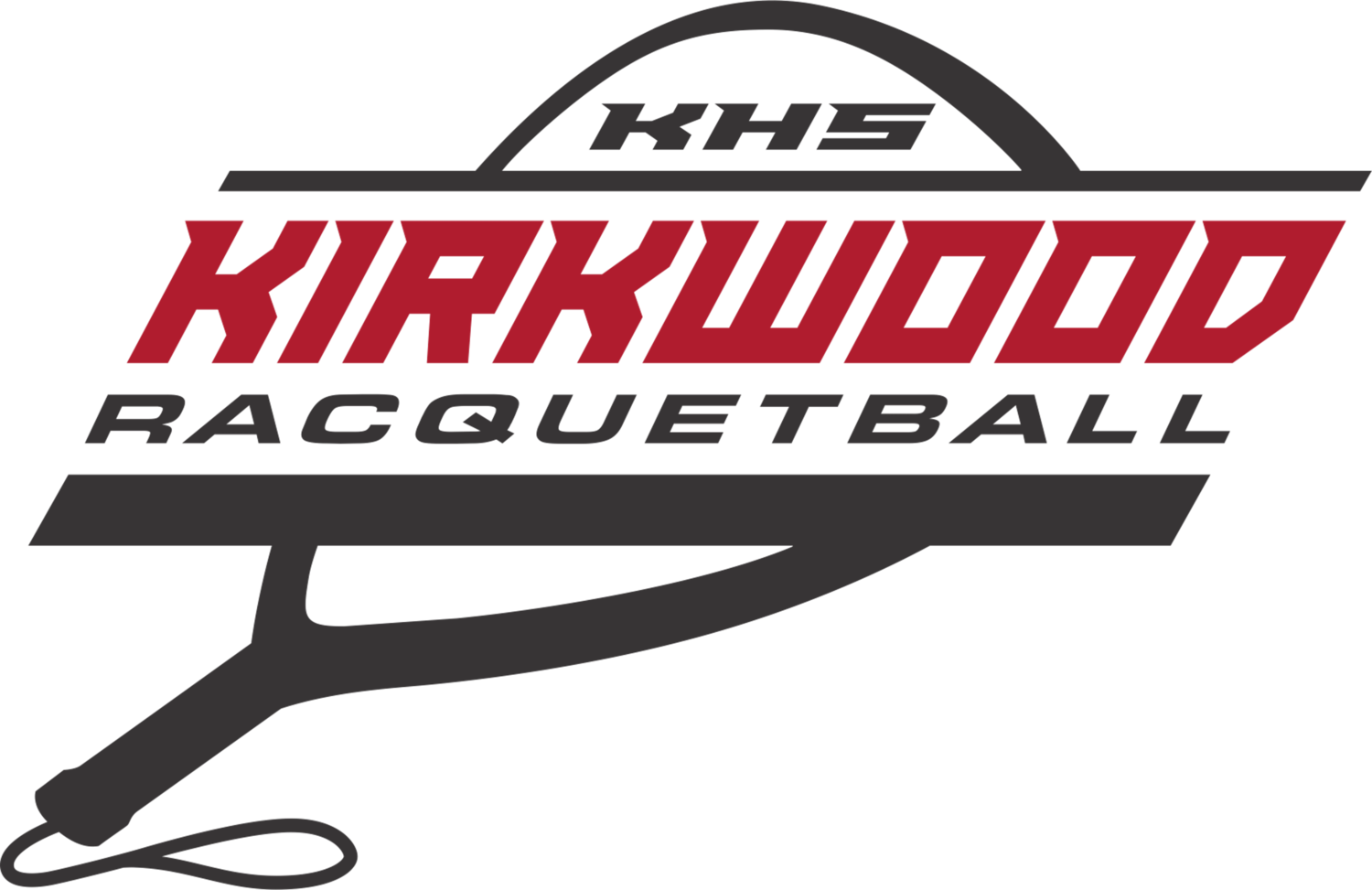 Gabbie Roseman began playing racquetball in 7th grade, and with her exceptional speed and shot-making ability, she took the league by storm.
Gabbie won back-to-back MOHSRA Middle School Girls State Championships her 7th and 8th grade years. But the success did not stop there.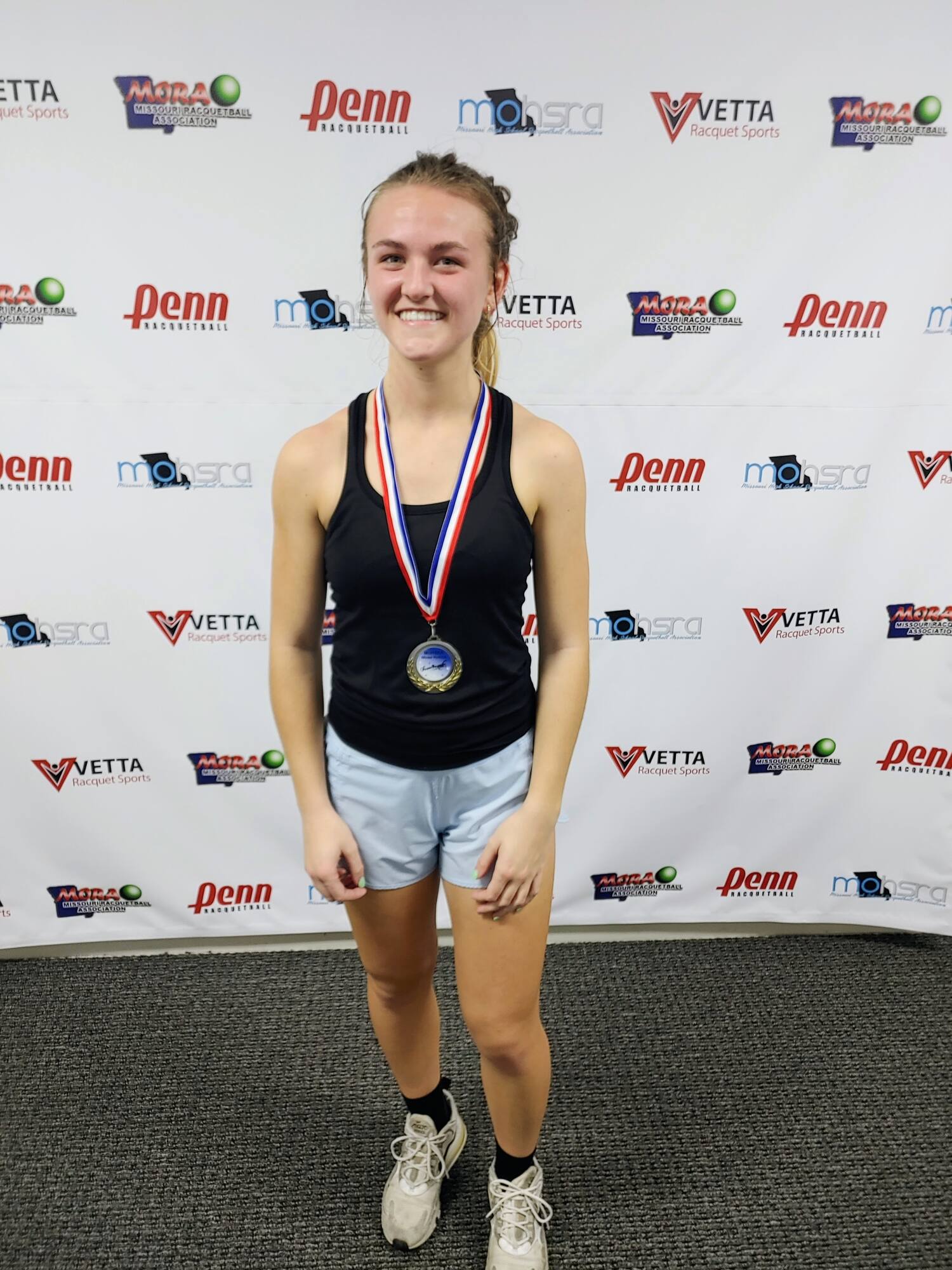 Gabbie Roseman. Photo Courtesy of Daniel Witt
Since entering high school, Gabbie has gone 27-1 in her league matches. After taking second in the #2 seed her freshman year, she won it all last February with a perfect 13-0 record.
Playing this season in the #1 seed, Gabbie is 8-0 and has won the league's Top Seed Tournament and Winter Rollout Tournament.
This past summer, Gabbie traveled to the USA Racquetball Junior Championships in Des Moines and placed 3rd in the 16 & Under Doubles division with her partner Brielle Fernando (Beaverton, Oregon).
But her athleticism is not limited to the racquetball court. Gabbie is a three-sport athlete at Kirkwood High School. During the fall she plays on the tennis team, and in the spring she is on the Varsity soccer team.
However, Gabbie would not be Gabbie without her joyful personality and general love for the game. Others have taken notice, as she was awarded the league's Sportsmanship Award last spring alongside her teammate Kate Domian.
Gabbie is looking forward to competing in High School Nationals in St. Louis this March, where she will play in all three divisions.
Will Shorey, St. Louis, Missouri
By Coach Stephen Deves, St. Louis University High School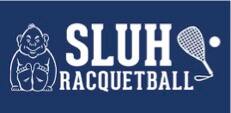 Will Shorey is a senior at St. Louis University High School, currently in his fourth season playing racquetball. He is the #1 player on a team of 100+ athletes and serves as a captain for his Varsity team.
Always an intense competitor, Will grew up playing every sport he could before settling into volleyball, baseball, and basketball. But when he got to high school, he wanted to try something new and he stumbled upon racquetball. After a few practices, he fell in love with the sport and never wanted to stop playing. Four years later, Will still always wants to be playing and won't settle until he's the best racquetball player he can be.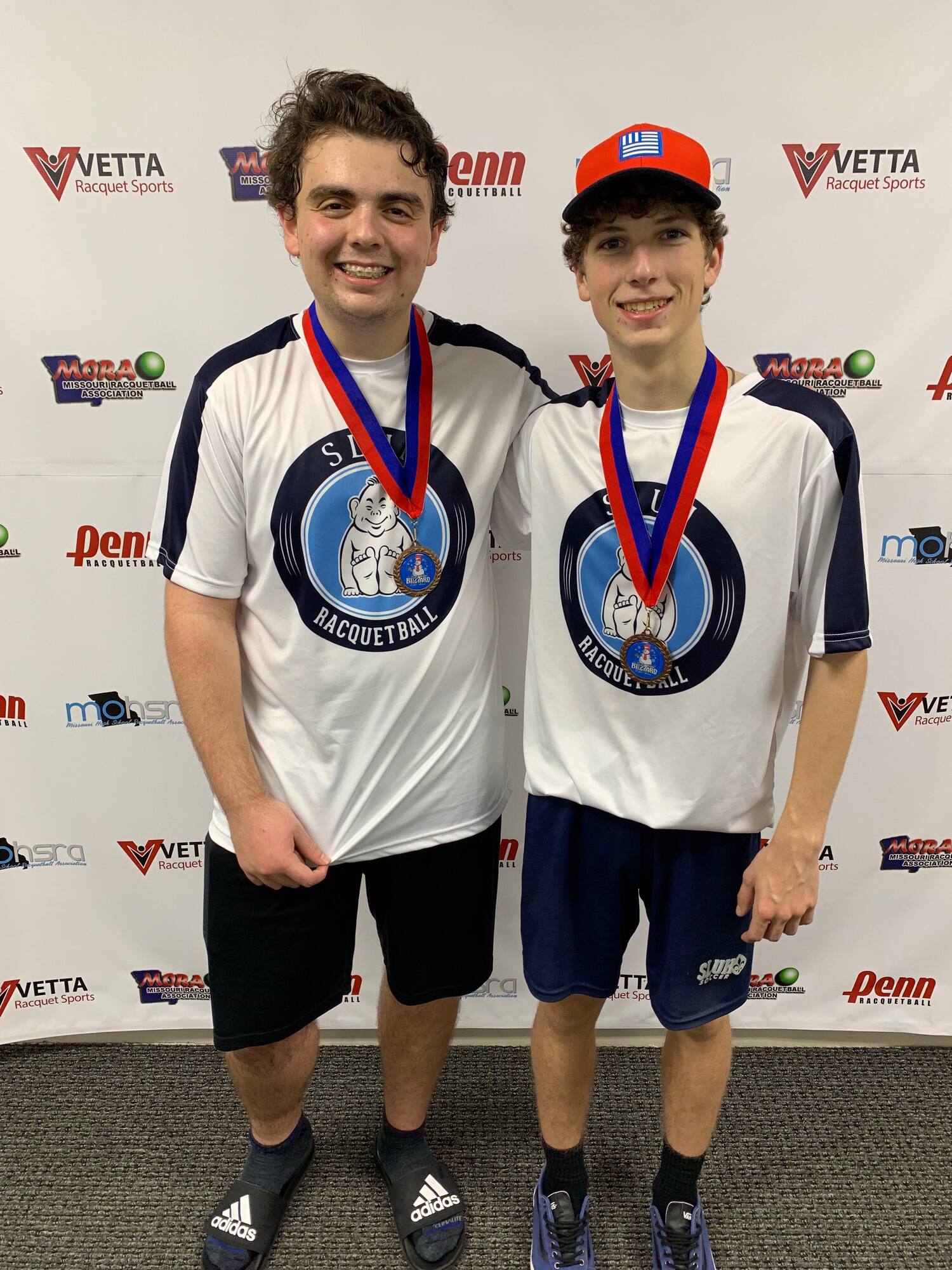 Will Shorey (L) and partner Jared Thornberry. Photo Courtesy of Vetta Racquet Sports
Last summer, Will trained several days a week under the tutelage of some great St. Louis racquetball coaches and he even attended a camp in Denver, hosted by the Hall of Fame Coach Jim Winterton. He came into this season with his sights set on being the best high school player in the state. He'll compete in the Missouri High School State Tournament the week of February 21 with the chance to make that dream a reality. He then looks forward to putting his talent up against the best high school players in the nation when High School Nationals comes to St. Louis from March 2-6.
Will's parents say he gets his competitive drive from them, fueled by the example of his older siblings who also strive for excellence. But more than just an athlete, his family has also instilled in him values of character. On the team, he is an example of personal commitment, passion, and a never-give-up attitude. He models all that while also embodying a true sense of sportsmanship and care for others.
Will says that the racquetball community is something special, unlike any other sport he's experienced, and it's why he loves playing. His coaches commented on how Will helps contribute to that positive community through the way he supports his teammates, encourages younger players, and helps bring people together through the sport of racquetball.
SLUH Racquetball is grateful for the influence Will has had on our team, our league, and the sport. We cannot wait to see him finish his high school career on a strong note, giving everything he has until the final point…the only way Will Shorey knows how!