Ashaway Racket Strings to Continue as USA Racquetball Official String

For Immediate Release
February 7, 2022
Ashaway Racket Strings to Continue as Official String of USA Racquetball
Ashaway, RI – Ashaway Racket Strings announced today that it has once again been named the Official String of USA Racquetball (USAR). While terms of the agreement were not disclosed, Ashaway indicated its plans to continue its multifaceted programs to support and promote the sport of racquetball. Ashaway has been the USA Racquetball Official String since 2004.
"We are excited to continue our partnership with Ashaway as the Official String of USA Racquetball," said Mike Wedel, USA Racquetball Executive Director. "Ashaway not only has a long and proud tradition of producing quality strings, but they have also done much to support and promote racquetball. They have sponsored amateur and professional racquetball players of all ages and skill levels, including legendary American players like Cliff Swain, Jacqueline Paraiso, and Jack Huczek."
Ashaway has offered specialized racquetball strings for more than 30 years. It offers a full line including its popular nylon-based SuperKill® family, as well as its Zyex®-based UltraKill® and PowerKill® families, which allow players to choose the precise combination of power, durability, and feel that is right for their game. Available in 16, 17, and 18 gauge thicknesses, UltraKill and PowerKill strings are constructed using high-tech Zyex polymer filaments in either the core or wear layer and are engineered to provide specific performance characteristics while maintaining tension for longer string life.
Ashaway's most recent product introduction is MultiKill® 17. This black multifilament nylon string is constructed of high-density nylon fibers encapsulated in a flexible polyurethane matrix. The outer polymer coating provides both excellent durability and a superior grip on the ball.
"As the only U.S. manufacturer of racquet strings, we are proud to continue our longstanding relationship with USA Racquetball," said Steven Crandall, Vice President of Ashaway Racket Strings. "Over the years, USA Racquetball has done an exceptional job of organizing and showcasing the best that racquetball has to offer, and it is natural that Ashaway should continue to do its part in raising the visibility of this exciting sport."
###

About Ashaway Racket Strings
Ashaway Racket Strings are made by Ashaway Line & Twine Mfg. Co., the only U.S. manufacturer of string for squash, tennis, racquetball, and badminton. Operated by the Crandall family since 1824, Ashaway has been making racquet strings since 1949 and is responsible for several important technical innovations. Ashaway Line & Twine Mfg. Co. also makes braided products for medical and industrial applications. For more information visit www.ashawayusa.com. Zyex is a registered trademark of Zyex Ltd.
Fax: +1 (401) 377-9091
Website: http://www.ashawayusa.com
Facebook: https://www.facebook.com/Ashaway/
Twitter: @Ashaway1824
Email: sales@ashawayusa.com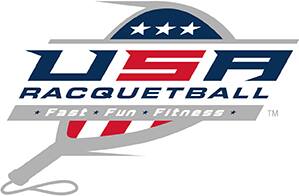 About USA Racquetball
USA Racquetball is the National Governing Body for the sport of racquetball. Recognized by the United States Olympic & Paralympic Committee, it is committed to excellence and service to its members. In addition to providing the infrastructure and organization for racquetball, USA Racquetball also provides competitive opportunities for members and enthusiasts through the coordination of racquetball organizations; development and administration of rules and programs; sanctioning of events; and the development of teams for international competition, such as Team USA.