Real Racquetball Champion Bob Frazier
Real Racquetball Champion -- August 2022 -- Bob Frazier

Bob Frazier, President of the Alabama Racquetball Association, is USA Racquetball's Real Racquetball Champion for the month of August.

The USA Racquetball and global Racquetball Family owes a debt of gratitude to Bob, who was "boots on the ground" in building a great working relationship with the staff of The World Games in Birmingham over the past several years. He was involved in multiple aspects of planning, communication, and follow-up, often making the trip from his home in Toney over to Birmingham (100+ miles) to ensure issues large and small were addressed and resolved.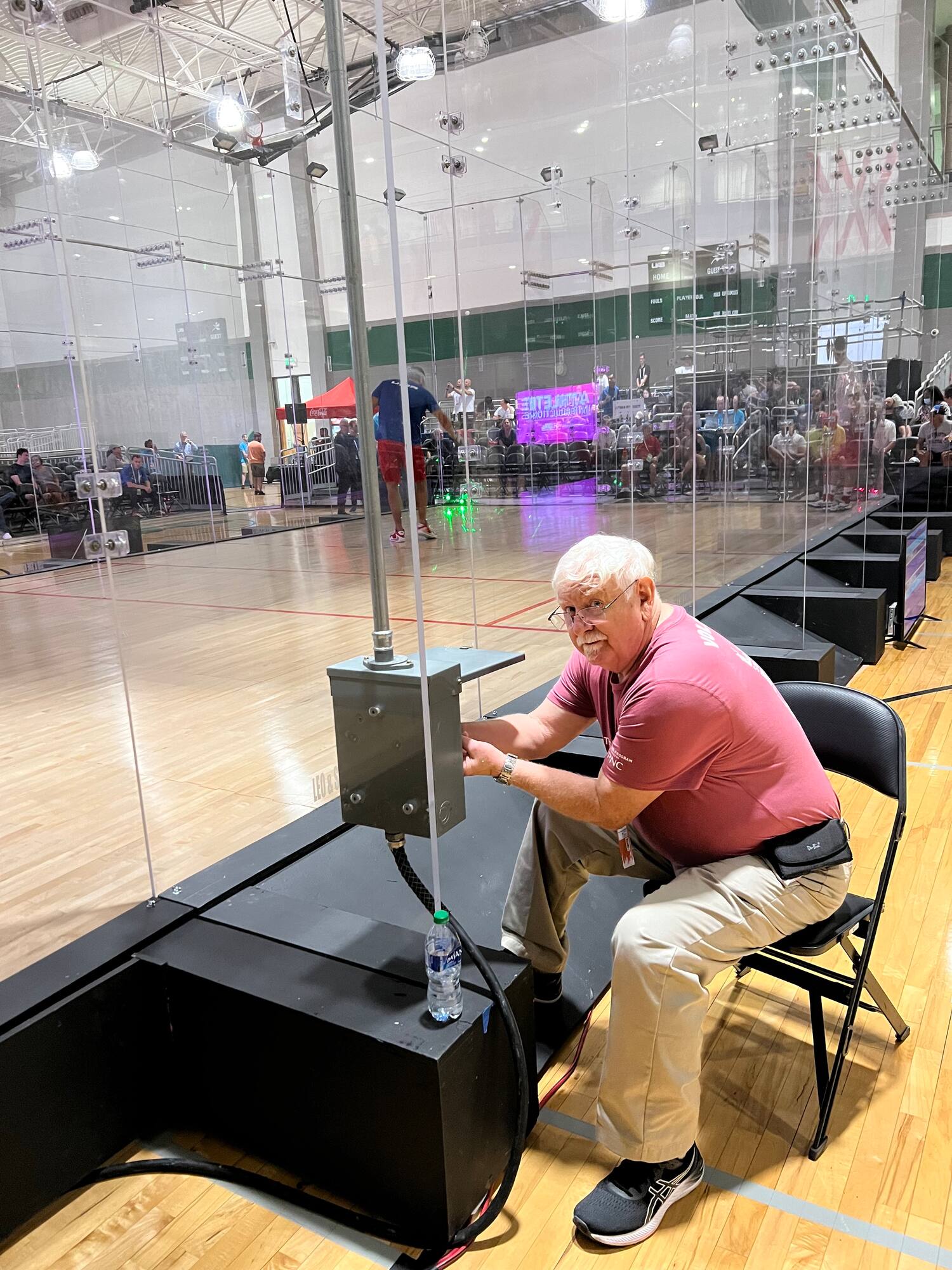 Bob participated in multiple Zoom calls in the months before the event, seeking to ensure that questions and issues were addressed timely and that important details didn't slip through the cracks. Bob became a subject matter expert on The World Games manuals and training. He didn't miss a beat throughout the planning process and was a valuable asset to the International World Games Association, the International Racquetball Federation, and USA Racquetball.

When at long last The World Games commenced in early July 2022, Bob executed the role of team captain, directing volunteer schedules, orientation, and service at the venue all week. In the absence of an assistant team captain who was unable to participate due to a family situation, Bob was present at the University of Alabama (UAB) Recreation Center from well before the first match each day to beyond the completion of each day's schedule. He and his team of volunteers ensured the stadium court and surrounding areas were pristine for spectators and for the online audience as well. He also ensured that individuals were available in a concierge role to greet and provide information to spectators about Racquetball at the World Games.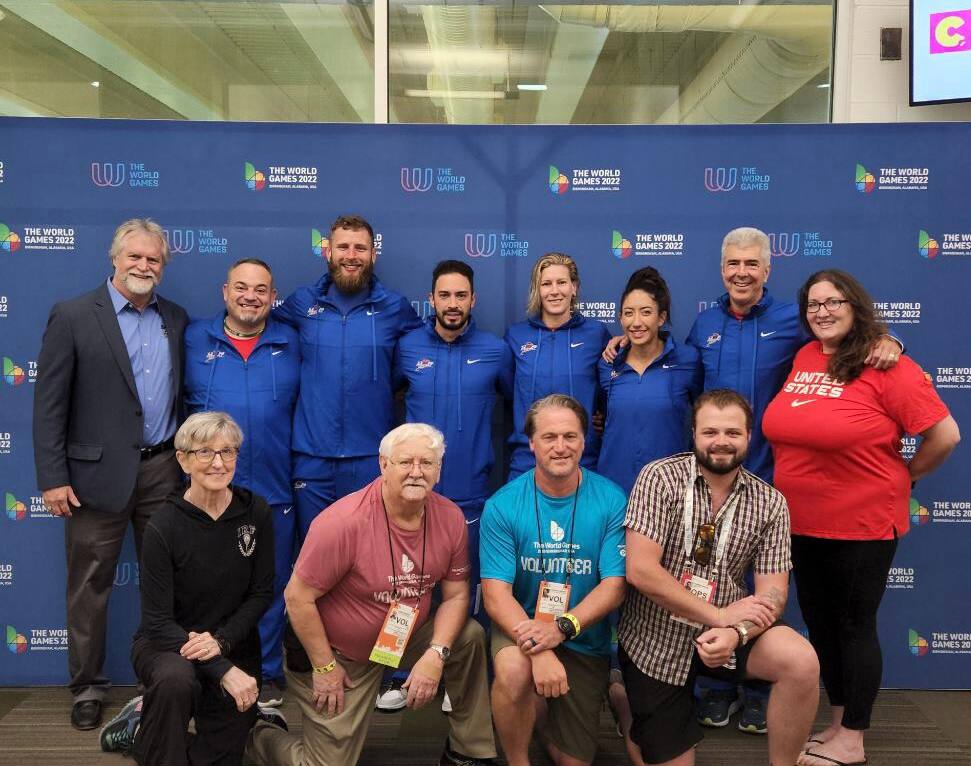 L to R (rear): Mike Wedel, Rodger Fleming, Jake Bredenbeck, Alex Landa, Rhonda Rajsich, Kelani Lawrence, Jim Durham, Renée Isherwood
L to R (front): Cheryl Kirk (Illinois); Bob Frazier (Alabama); David Graves (Mississippi); Connor Shane
Not pictured: Gary Mazaroff (New Mexico). Photo Credit USAR
Bob is quick to recognize his team and minimize his own contributions, but he deserves high praise for his leadership and commitment to The World Games and to our sport. To a very great extent, the success of Racquetball at The World Games was enhanced well beyond expectations due to Bob's dedication and involvement.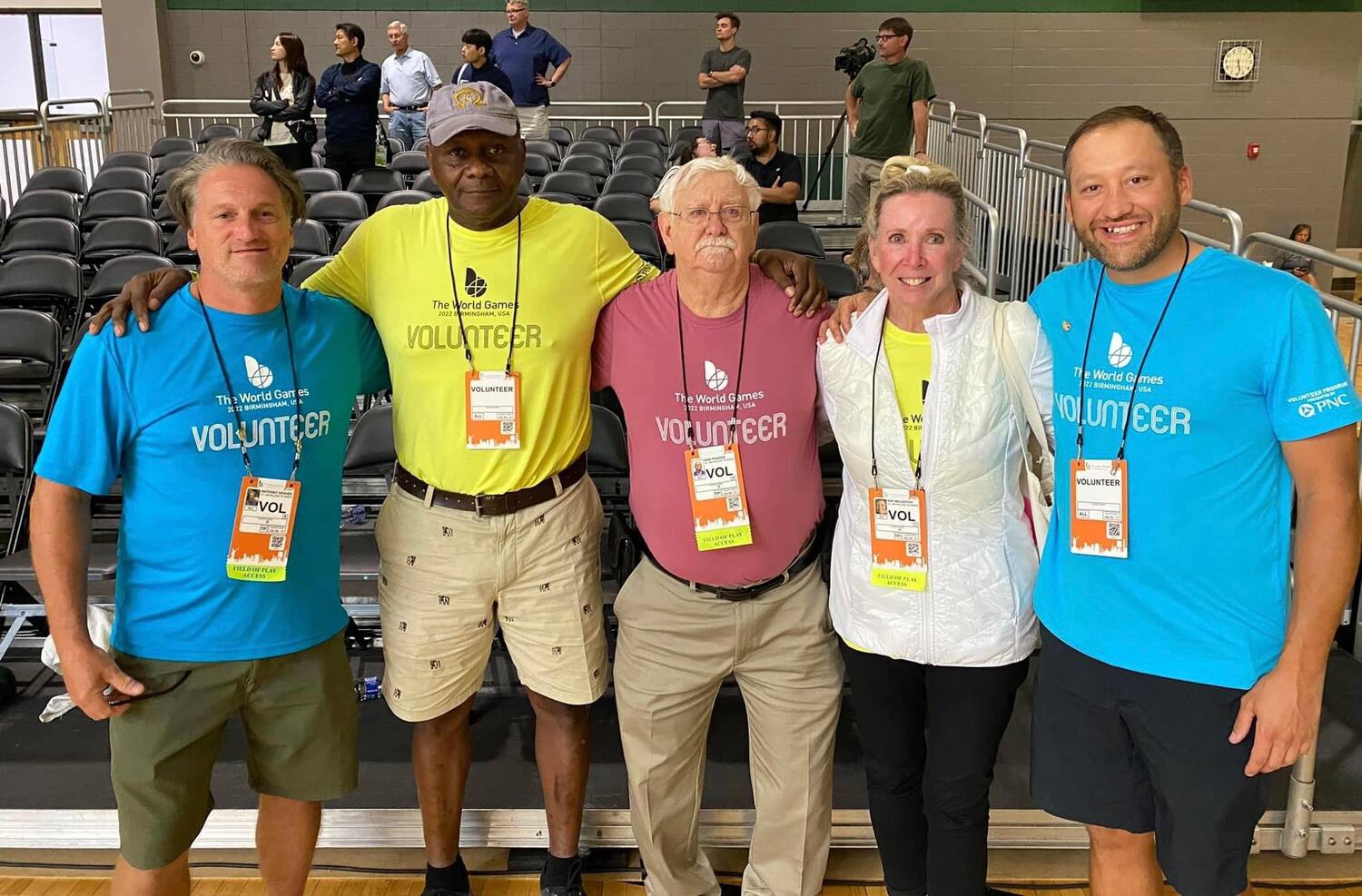 Core Volunteers: L to R David Graves, John Sanders, Bob Frazier, Kay McCarthy, Destry Everhart
Not pictured: Tom Sutherland, Cindy Tilbury, Bill Lawrence, David Shea, Jeff McCoy
Photo Courtesy of Bob Frazier