NMRA 2022 Minneapolis
by Cindy Tilbury, NMRA President
Although it seems like it was last October, it has actually been 16 long years since the National Masters Racquetball Association has held a tournament in Minneapolis. Many things have changed since 2006, including my being the NMRA President now; the 2006 Brooklyn Center Highway 100 venue being bulldozed; and (I believe) almost every participant except about five old timers. In fact, half of the NMRA participants in this event had never played an NMRA event before! So many of them told us they are now fans of our round-robin format.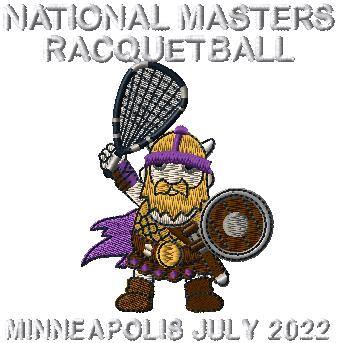 NMRA Viking Logo. Created by Westwood Sports. Photo Credit: NMRA
We had a small but mighty group of round-robin players at the Life Time Bloomington South (98th Street) club, July 20-23. We had the whole racquetball wing to ourselves! We could not have made this happen without Jonn Olson. He works for Life Time and is President of the Minnesota Racquetball Association, too, in addition to his full-time job.
With the club and host hotel right by the Mall of America, there were many who got out of the club and actually explored the area a bit. As you can imagine, the Mall of America has changed a lot since 2006, too—mostly by expanding the hotels and office buildings around it. The spouses who accompanied their players spent multiple days there and didn't see it all.
A highlight of the weekend was the induction of Mark Baron (Virginia) into the NMRA Hall of Fame. Mark has 30 NMRA medals, 20 of which are gold--nice percentage! A few others were voted into the Hall of Fame by the voting committee, but they will be formally inducted at a tournament in the near future.
Upcoming NMRA events include a special treat as the NMRA sponsors 40+ Spanish-speaking racquetball in Guatemala City, November 2-5, 2022 (view LAMRA announcement https://go.teamusa.org/3QDLHif). Then it will be Doubles-Only-With-The-IRT in Portland, Oregon, November 29-December 1. The first NMRA tournament of 2023 brings us back to St. Louis from March 29-April 1, 2023, where both singles and doubles divisions will be offered. Information on these events can be found on our nmra.info website and R2Sports.com.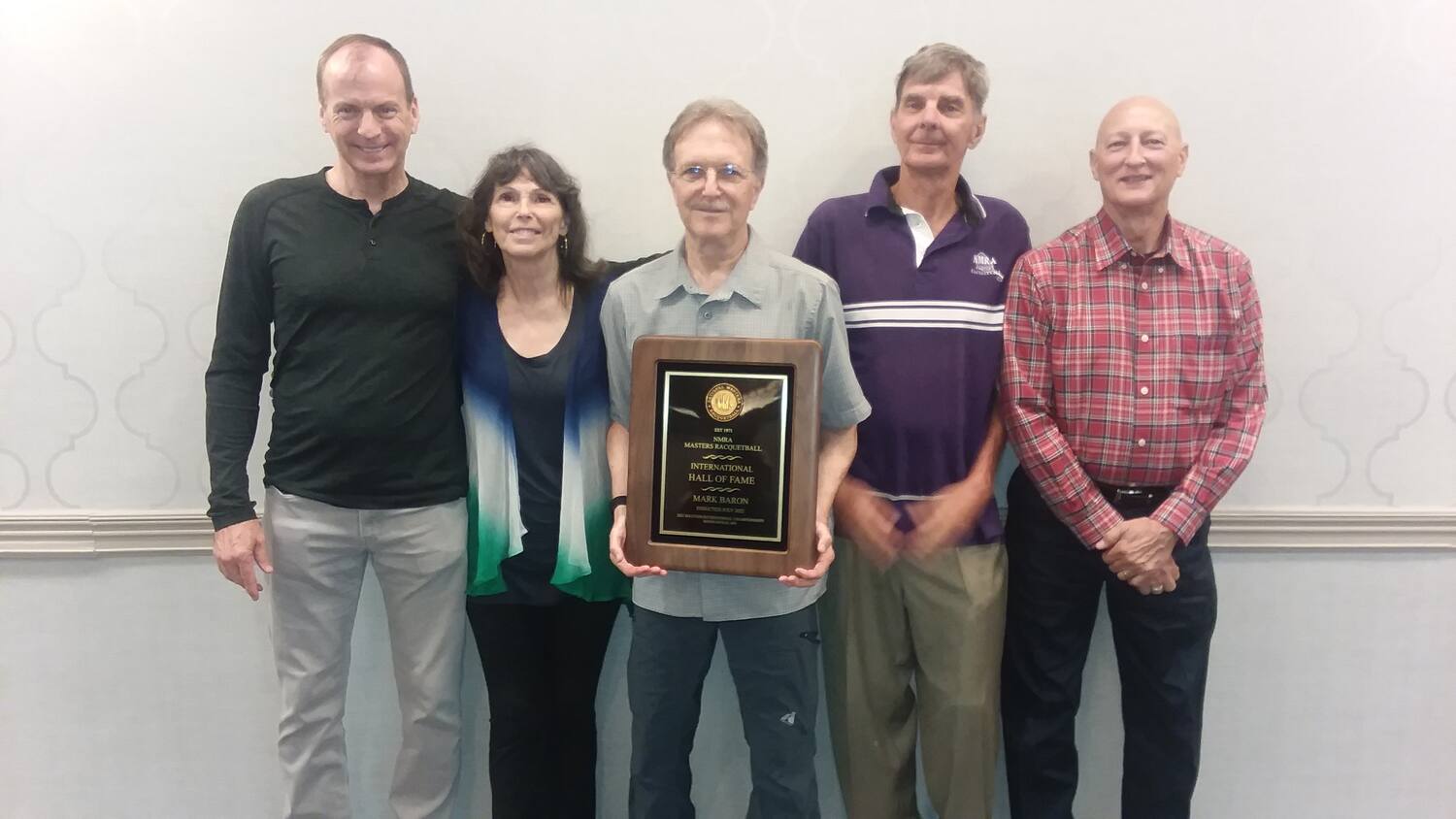 Newest NMRA Hall of Fame Inductee Mark Baron. Photo Credit Patti Adams
Karen Bredenbeck cooked and baked and shopped to provide us with food all week. Karen Grisz ran our tournament desk (sadly, her shoulder injury kept her from playing). Head/Penn provided the Penn Green balls, and Westwood Sports in Bloomington did an incredible job on the shirts. Jim Calvin of Oak Park volunteered to shuttle our players from the hotel to the club and back. Page Kern snapped a ton of photos. Bruce Adams prepared our slideshows and YouTube videos so everyone could see what fun we had and feel bad they couldn't make it!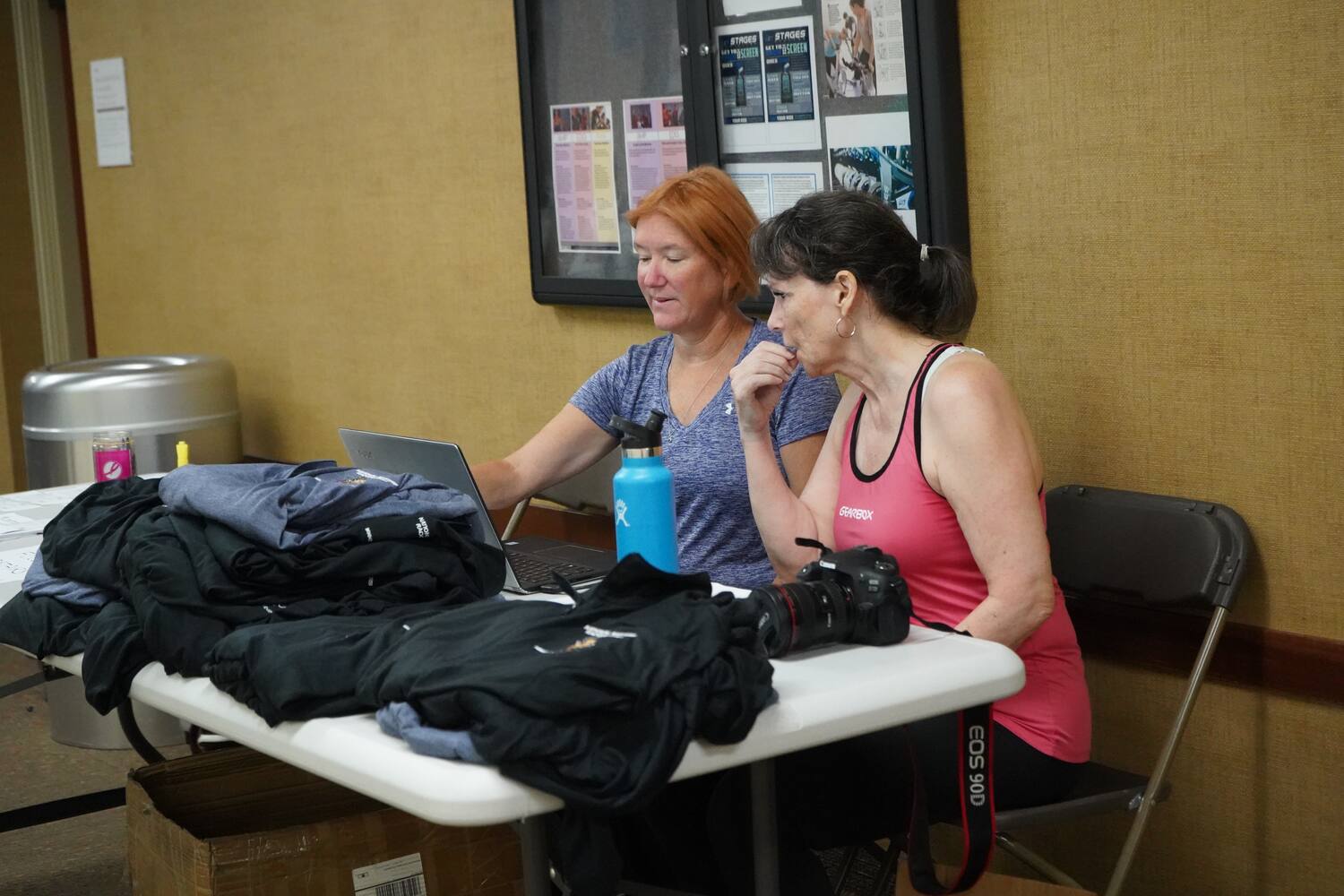 Karen Grisz/Cindy Tilbury. Photo Credit Page Kern
The NMRA always does well on our banquet fundraisers for local racquetball causes, but our group was smaller this time. However, at our Friday night banquet at the hotel, we invited Ava Kaiser to be the face of Minnesota Junior Racquetball to let our NMRA people see how much success Minnesota junior programs have been enjoying. Ava gave the best speech of the night, and it definitely opened the wallets of our banquet-goers! Then Ava came by the next day to play and tell us all about her upcoming trip to the IRF World Junior Championships in Guatemala. As you can imagine, Ava did extremely well covering her expenses for that trip. The NMRA also benefited from the generous banquet guests. We will be watching Ava and the rest of the U.S. Junior Team as they compete for the USA in November (the adults, too, in August).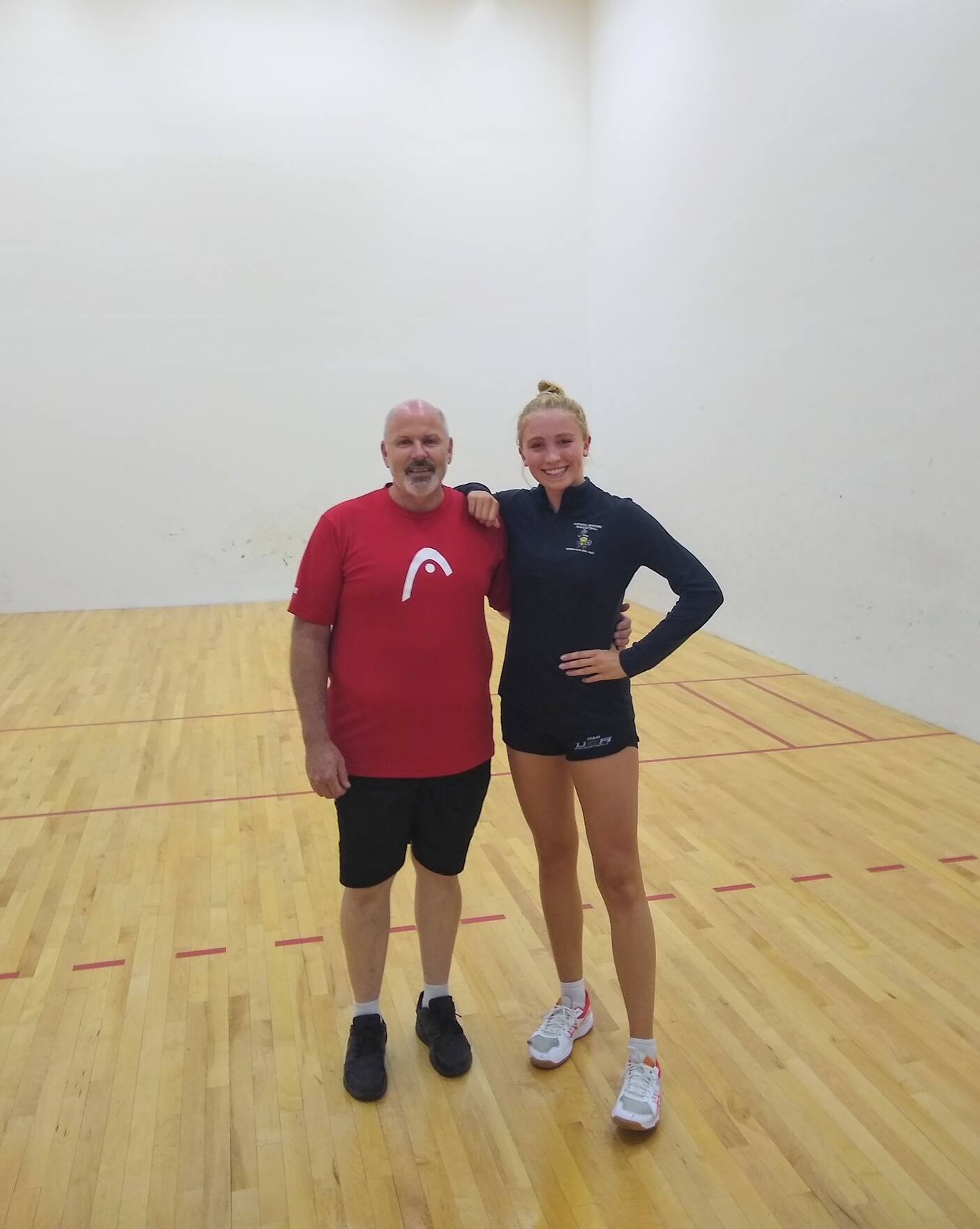 Ava Kaiser and Jonn Olson. Photo Credit Rick Kaiser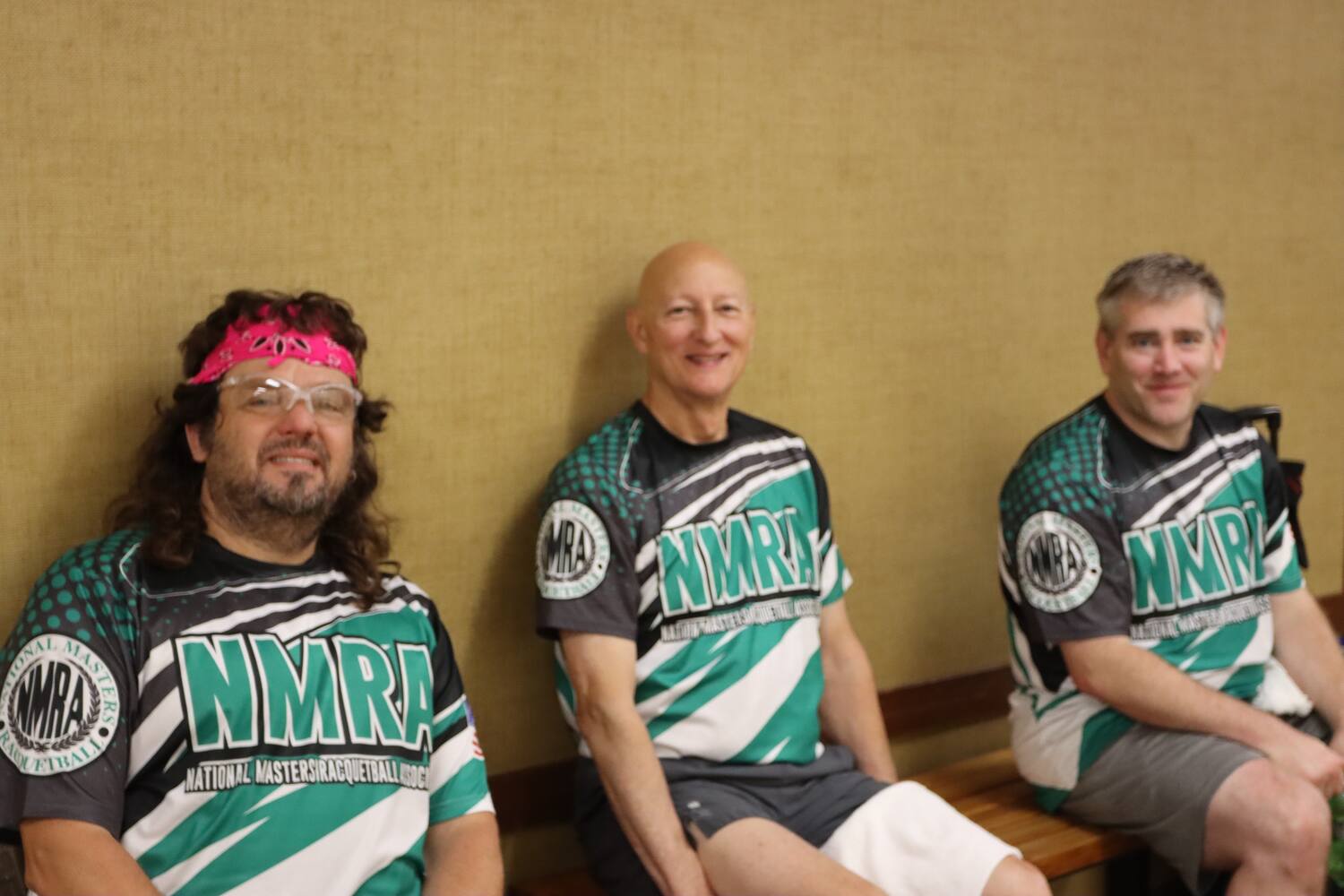 Tres Amigos -- Al Suendermann, Patrick Gibson, and John Janosik, Photo Credit Page Kern
It was a great week for Racquetball and 40+ players in Minneapolis!
Meanwhile, Minnesota Racquetball Association President Jonn Olson and the USA Racquetball team are diligently working on the details of the US OPEN at the University of Minnesota and Life Time Fridley Club. The US OPEN is going to be amazing! Make your plans now to enter and stay at the Graduate Hotel (within walking distance of the University of Minnesota courts). Consider volunteering, too! Contact me at cindy.tilbury@att.net, and see you there, September 28th - October 2nd.