Alexandra Herrera (Mexico) confirmed her place in racquetball history as the first player in 12 years to win back-to-back events over dominant #1 Paola Longoria (Mexico). As mentioned by LPRT commentators during the LPRT LIVE! broadcasts, Herrera has been playing her best racquetball to date, this season. In the Boston final she made very few errors, showed her incredible court coverage with great gets, and had a tremendous comeback when she was down 12-1 to win the match in 2 games, 15-8, 15-14.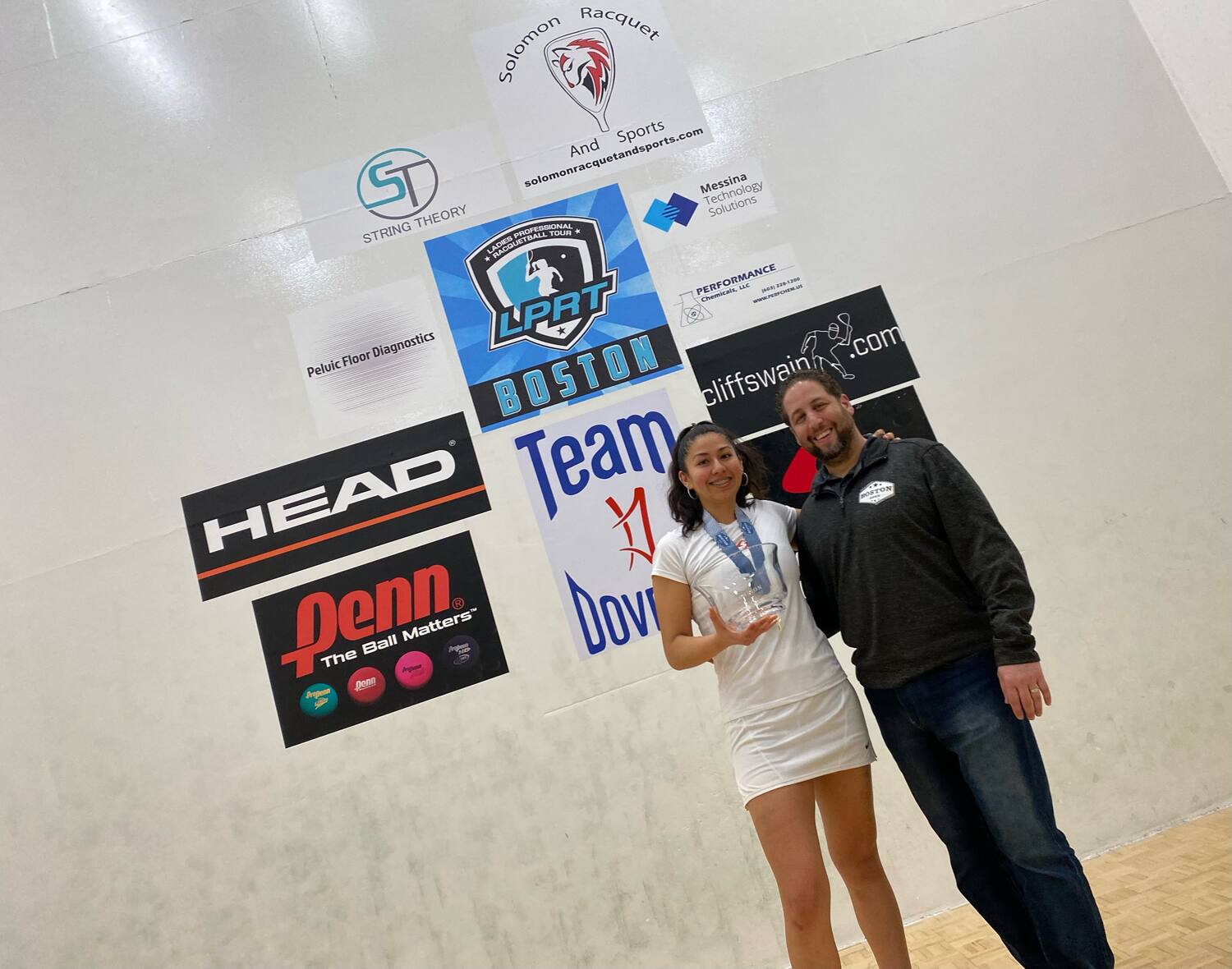 Women's Pro Singles Champion Alexandra Herrera and Tournament Director Stewart Solomon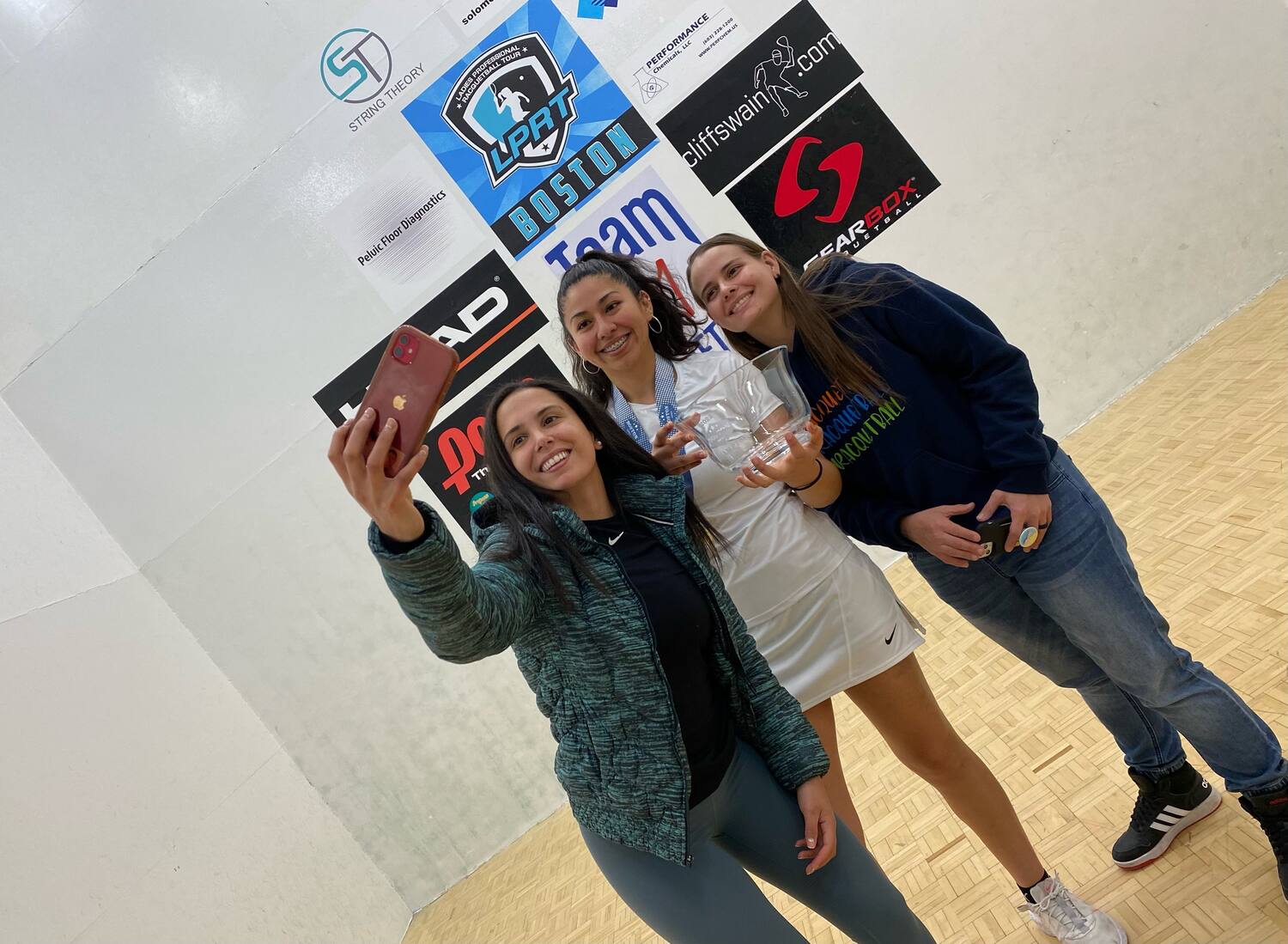 Carla Muñoz, Alexandra Herrera, and Cristina Amaya
Other notables in the singles draw were semifinalists Natalia Mendez (Argentina) and Angelica Barrios (Bolivia). Mendez, who had some close tiebreakers against Erika Manilla (USA), managed the win this time, 11-8, to make her third semi of the season. Barrios took out #3 seed Maria Jose Vargas (Argentina) 11-7 in the tiebreaker to make her third semi of the season.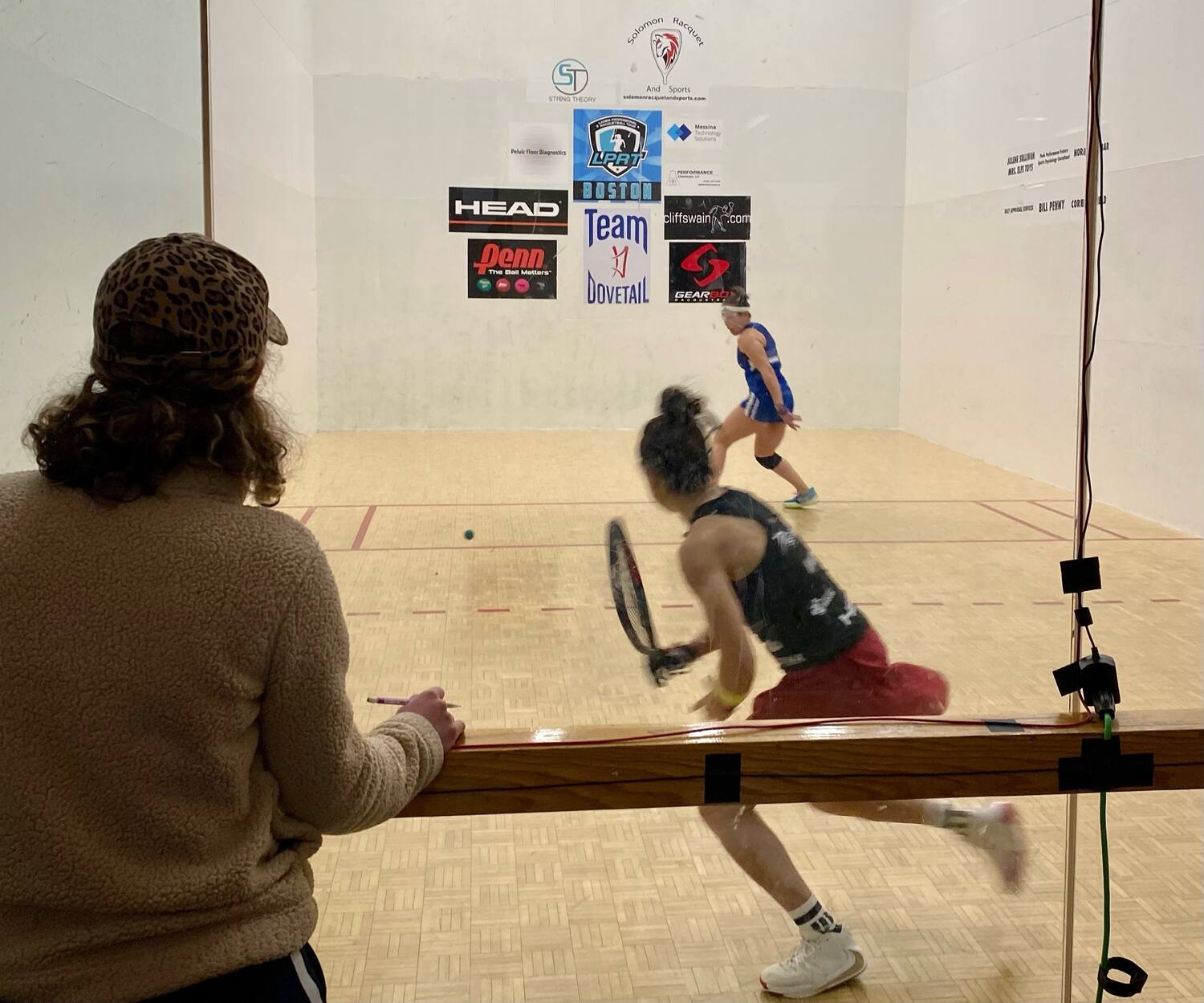 Paola Longoria and Samantha Salas in singles action
In doubles action, the #1 seeded team of Longoria (Mexico) and partner Samantha Salas Solis (Mexico) won the draw with an exciting 11-7 tiebreaker final. The Cinderella story was the #6 seeded doubles team of Hollie Scott (USA) and Kelani Lawrence (USA). They battled through some difficult opponents to make their first pro final.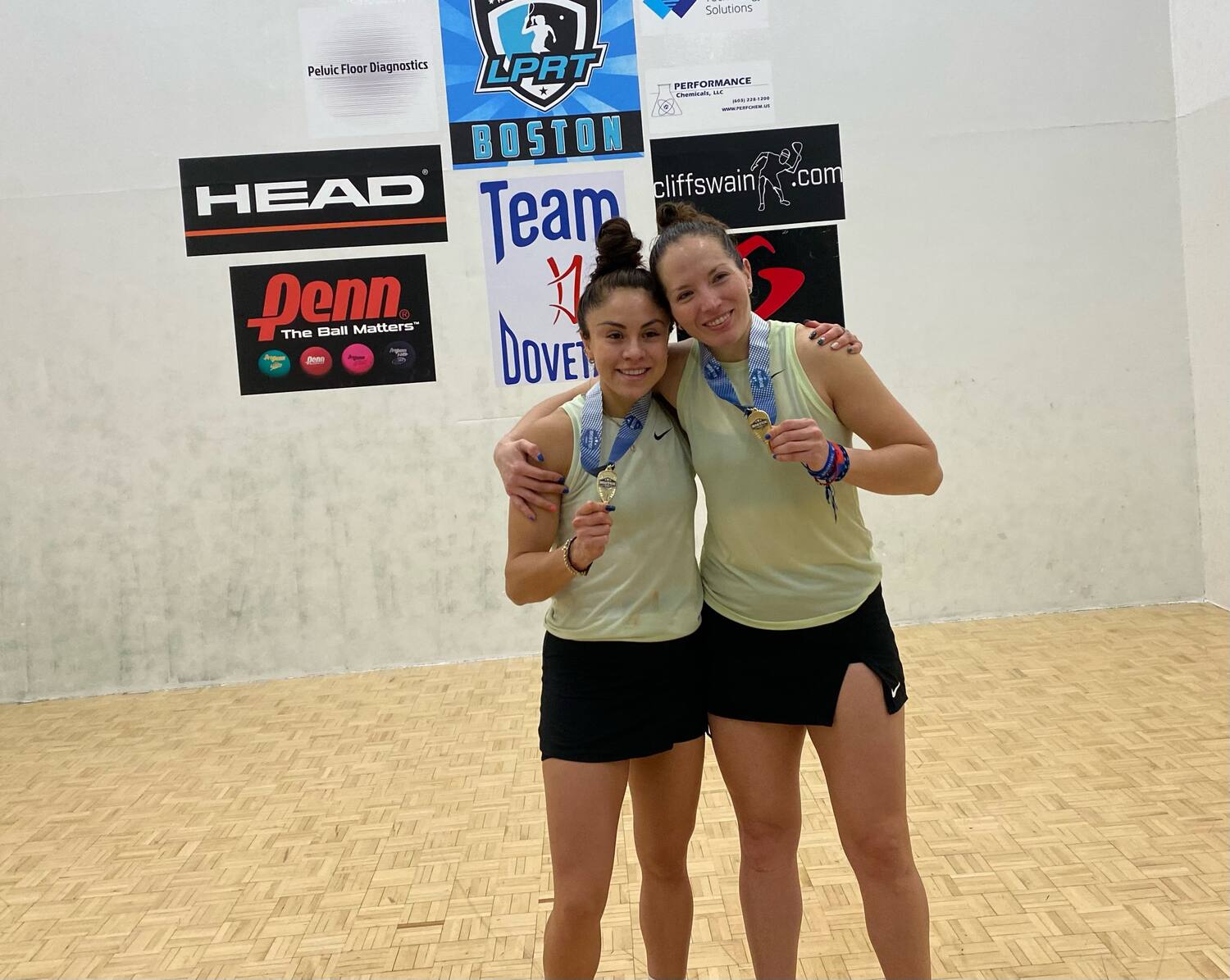 Women's Pro Doubles Champions Paola Longoria and Samantha Salas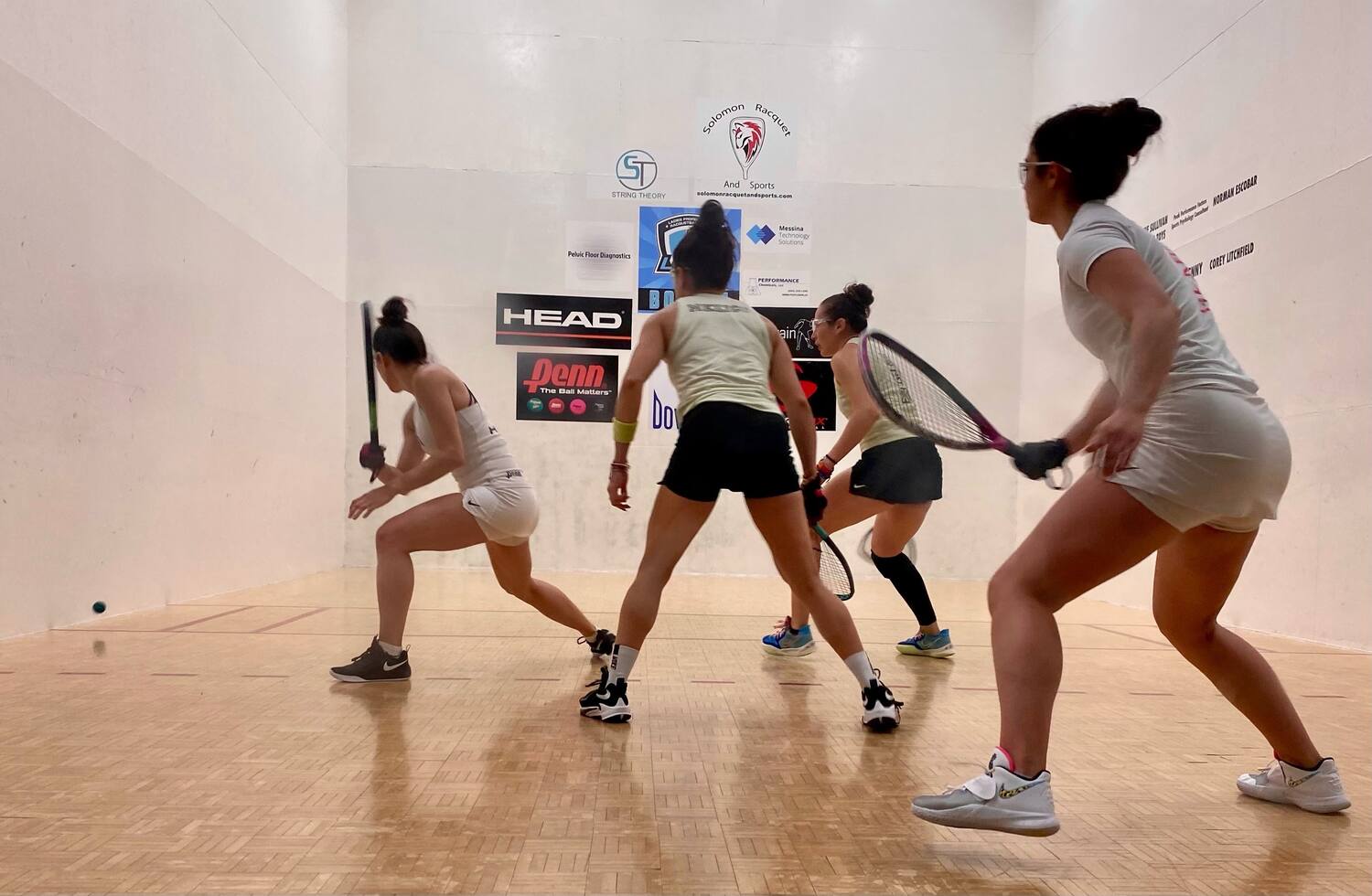 Women's Pro Doubles final action
Thank you to Stewart Solomon of Solomon Racquet & Sports for hosting the LPRT for a fifth year and for the second time at the Wayside Athletic Club in Marlborough. There was excellent hospitality all weekend with attention thoughtfully placed on vegan options and a local crowd that welcomed and cheered on the pros. Solomon, who has had a passion for racquetball since the age of 13, runs events in the Boston and surrounding area, all for the benefit of the American Cancer Society Astra-Zeneca Hope Lodge Center in Boston: https://www.cancer.org/treatment/support-programs-and-services/patient-lodging/hope-lodge/boston/about-our-facility.html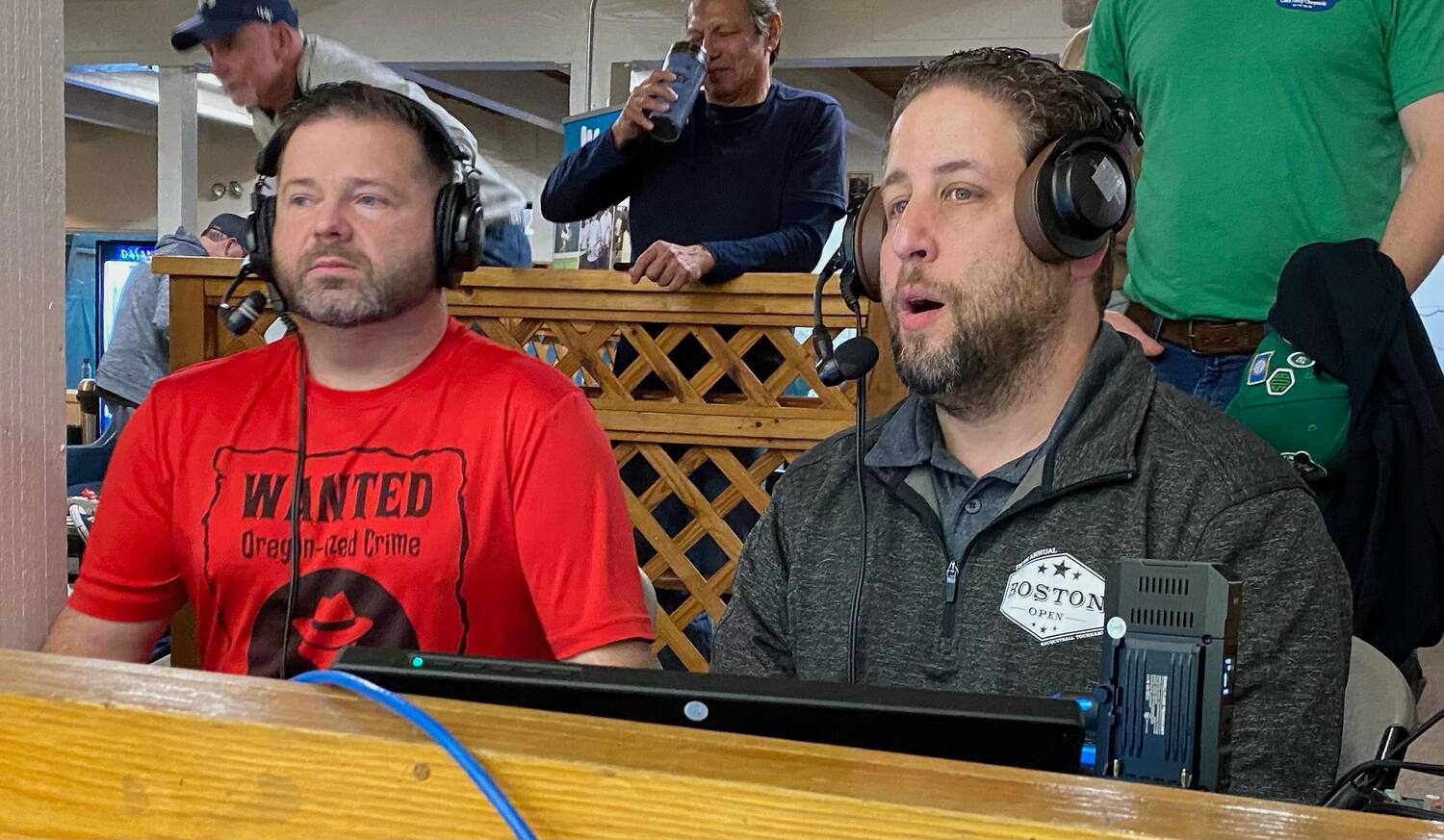 Tony Prater (String Theory) and Stewart Solomon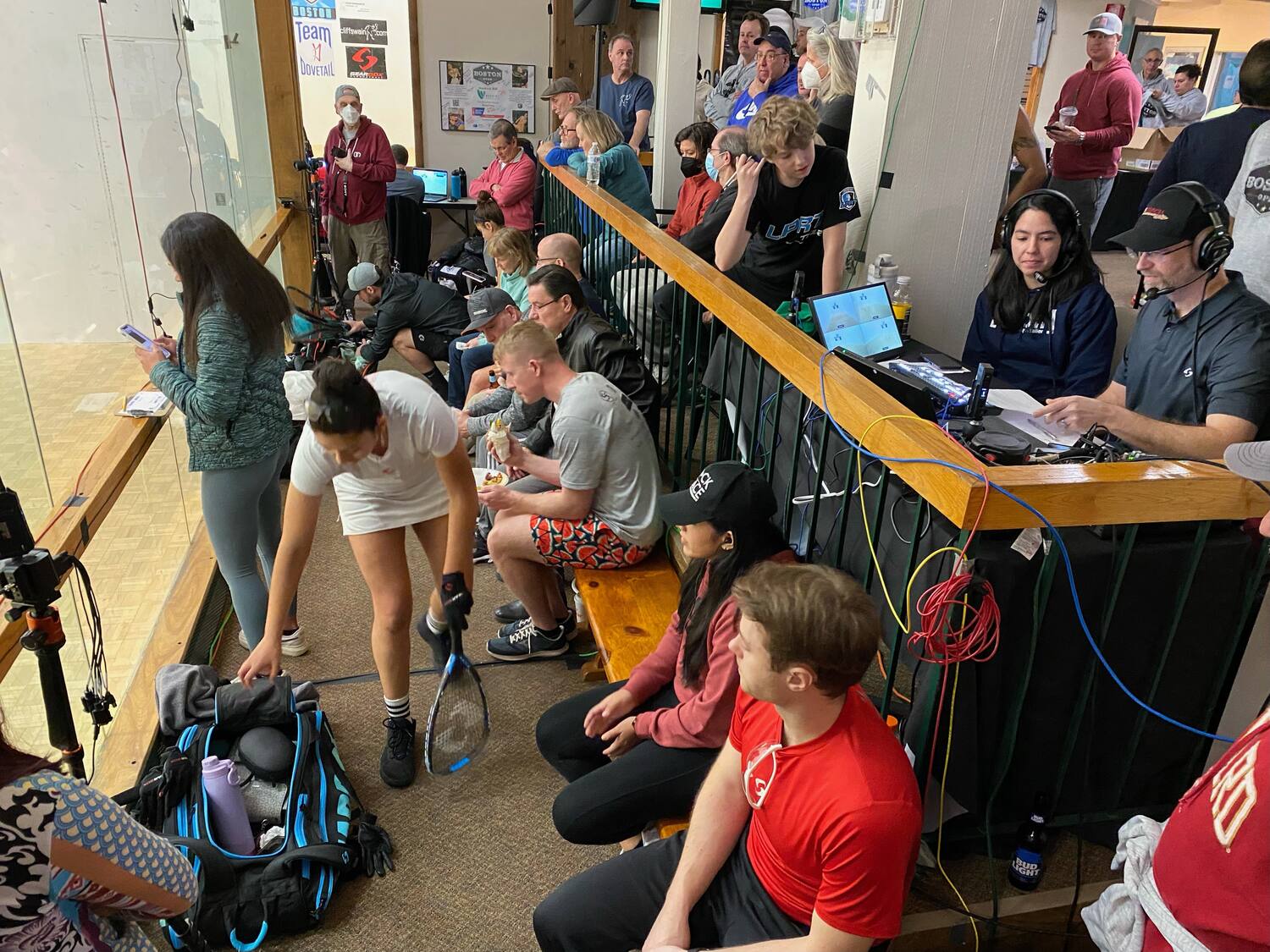 The crowd watching the pro doubles final
Thank you again to Boston Open Sponsors:

Solomon Racquet & Sports - Stewart Solomon
String Theory - Tony Prater
Cliff Swain
Messina Technology Solutions - Josh Messina
Performance Chemicals - Mike Currier
Pelvic Floor Diagnostics - Rich Barrett
Mrs. Elf's Toys - Jolene Sullivan
Peak Performance Factors
Sport Psychology Consultant - Joanne T. Pomodoro
Norman Escobar
Bill Penny
Corey Litchfield
Daly Appraisal Services - Jim Daly, Jr.
Photos Courtesy of T. J. Baumbaugh