October 18, 2021 World Outdoor Racquetball Update for October 2021
by Todd Boss, with contributions from Jim Bove, Frank Biehl, Deborah Elkins
Lead Story: 3WallBall Las Vegas 2021 Preview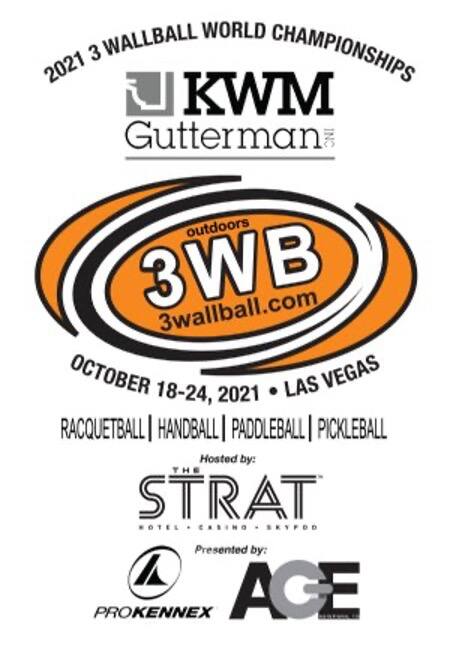 3WB 2021 Sponsor Card from 3wallball.com
The 12th Annual 3WallBall Outdoor Tournament is upon us. Held on the grounds of the STRAT hotel on the Las Vegas Strip, this tournament has grown to now be the second largest annual racquetball tournament in the world (trailing only the US Open in terms of participation). This year is no different, as the tournament will host around 375 players for the 2021 iteration.
Your Pro defending champions from last year:
Men's 3-Wall Doubles: Daniel De La Rosa & Alvaro Beltran
Women's 3-Wall Doubles: Paola Longoria & Janel Tisinger-Ledkins
Mixed 3-Wall Doubles: Daniel De La Rosa & Michelle De La Rosa

Men's 1-Wall Doubles: Robert Sostre & William Rolon
Women's 1-Wall Doubles: Kelly Gremley & Amie Brewer
Mixed 1-Wall Doubles: Rick "Soda Man" Koll & Rhonda Rajsich

Men's 3-Wall Singles: Andree Parrilla
Women's 3-Wall Singles: Paola Longoria
3-Wall Doubles Pro Previews
The 2021 Men's Pro 3-Wall division will feature the defending champs (Daniel De La Rosa/Alvaro Beltran) as well as their vanquishers from this past summer's Outdoor Nationals (Jason Geis/Micah Rich), as well as past Vegas winners Rocky Carson/Jesus Ustarroz, past Outdoor Nationals champs (Greg Solis, Brandon Davis, Robert Sostre), and a slew of the best outdoor players from Florida, New York, California, and beyond. It should be a highly competitive event.
The 2021 Women's Pro 3-Wall division will also feature its defending champs, as Paola Longoria has committed to returning to defend her title with Tisinger-Ledkins. They'll be challenged by the 2019 Vegas winners Michelle De La Rosa/Carla Muñoz as well as multi-time past champion and outdoor legend Rhonda Rajsich.
The 2021 Mixed Pro 3-Wall defending champs (the De La Rosa husband/wife team) will defend their 2021 title and try to build on their record 12 major outdoor titles together. They'll be challenged by some tough teams, including the frequent Rajsich/Rick "Soda Man" Koll pairing, the two-time defending finalists Sostre/Muñoz team, a dark horse challenging team of Tisinger-Ledkins/Solis, and a very interesting mother-son team of Martha & Jack McDonald.
1-Wall Doubles Pro Previews
The one-wall Pro Doubles crowns for all divisions (Men's, Women's, and Mixed) seem set to go to new teams in 2021, as the 2020 champion teams are either not present in 2021 or are not defending their titles.
Pro Singles Preview:
We'll have a new Singles pro winner this year, as 2020's winner is not here. The Women's Singles division looks stacked, with four entrants (Longoria, Rajsich, Tisinger-Ledkins, and Muñoz) owning major outdoor singles titles. Longoria is the favorite every time she takes the court, but she'll face stiff competition.
King of the Court
This year's competition features a fun new event, King of the Court. 3WB's team has invited a slew of legends of the sport to compete in a "King of the Court" singles division. Participants include former touring pros such as Doug Cohen, Bret Harnett, Egan Inoue, Todd O'Neil, and Ben Koltun. They'll be joined by outdoor legends such as Craig "Clubber" Lane, Rick "Soda Man" Koll, and Jesus Ustarroz, and will face off against a slew of current outdoor stars for the title.
Look for multiple streaming options for the event, with IRT, LPRT, and Jeffrey Thompson (aka JTRball) all likely bringing streaming equipment to Vegas to help out.
Updates on the Outdoor Majors
Here's the latest news from the three Outdoor Major tournaments (see the upcoming events section for exact dates and locations):
3WallBall 2021
-Tournament runs from 10/20/21 to 10/24/21
-https://www.facebook.com/3WallballWorldChampionships
-R2sports home page: https://www.r2sports.com/portfolio/r2-event.asp?TID=37265
-Streaming to be on IRT/LPRT feeds as well as 3WallBall on Facebook.
Beach Bash 2022
-Nothing official to report now, but rumors are we'll be getting some news on this event's future this month. Stay tuned and follow the major WOR feeds on Facebook so you don't miss any news.
Outdoor Nationals 2022
-No news for 2022 event at the current time.
October Month 2021 WOR/Outdoor Tournament Result Recaps
There were several outdoor events and shootouts held last month, many in preparation for the big 3WallBall event in Vegas.
September 11: New England's WOR director Jim Bove hosted the Boston 9/11 Memorial One-Wall tournament at the famed Constitution Beach in the heart of Boston in honor of the 20th anniversary of 9/11.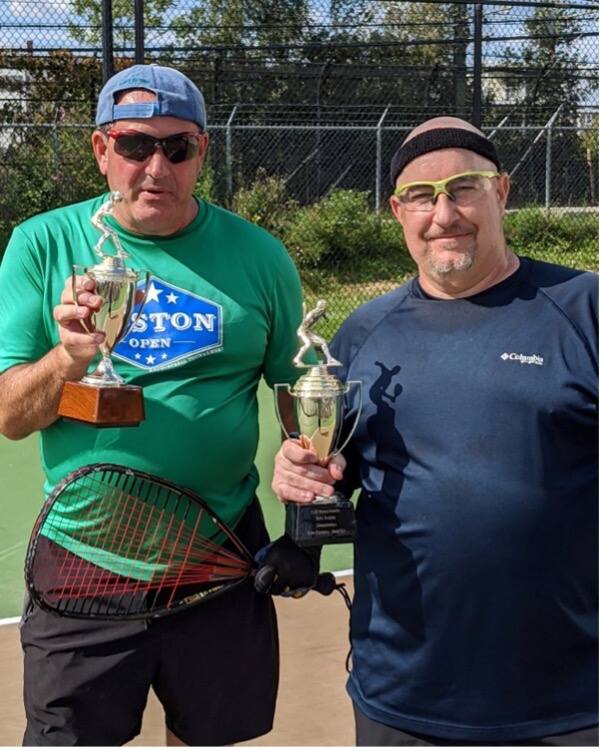 9/11 Shootout Winners Bill Penny and Ron LaPlante showing off the silverware. Photo courtesy of Jim Bove
September 11-12: The So Cal - 3WB Vegas Warm-up Racquetball Shootout was hosted at Esperanza High School in Yorba Linda, California. The tournament was co-hosted by Daryle Uhrich, Rick "Soda Man" Koll, Jesus Ustarroz, and Geoff Osberg and held in honor of Mike Alderson, who passed away in August of 2021 and was a long-time player and supporter of Racquetball.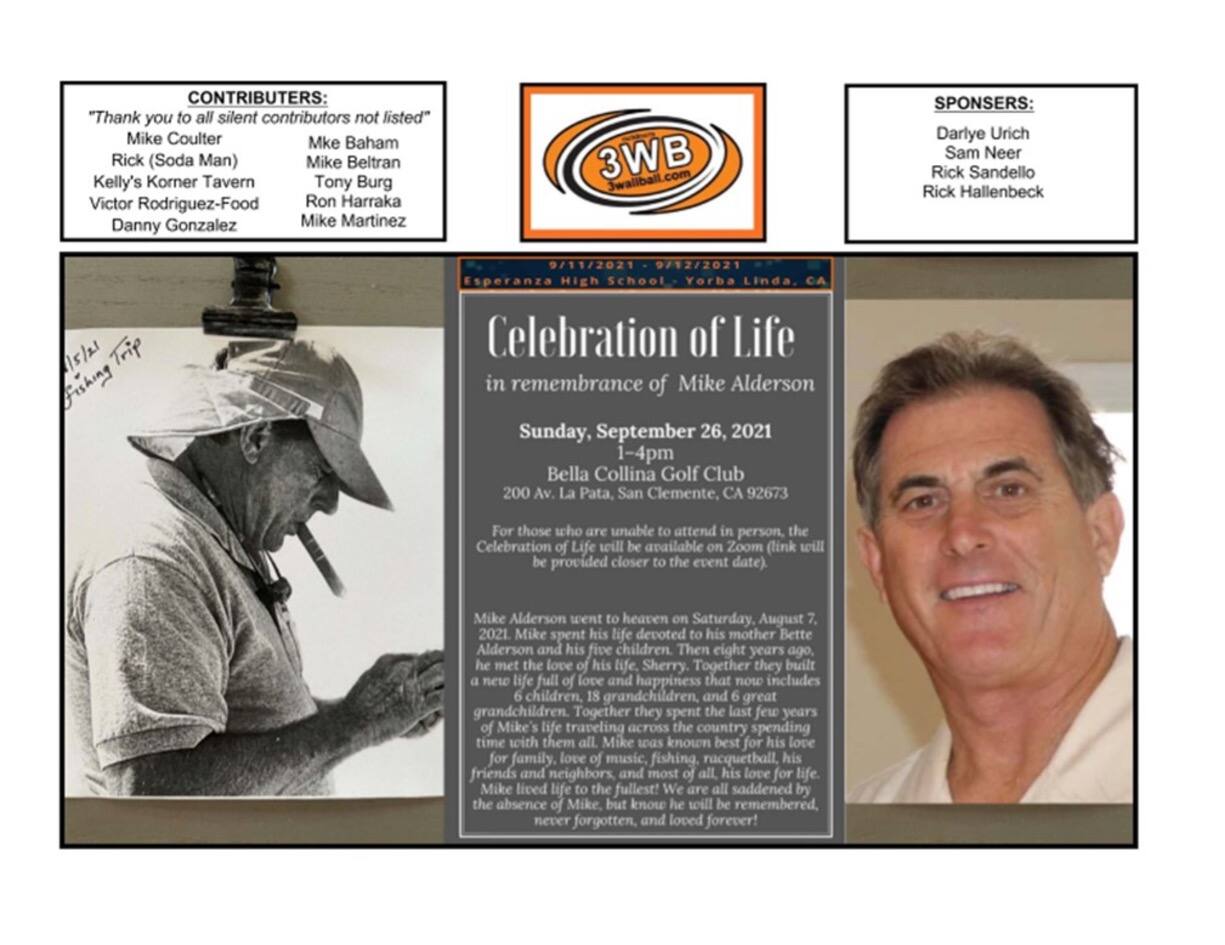 Figure 3: Memorial to Mike Alderson courtesy of 3WallBall Productions
September 19: Michigan outdoor enthusiast Tom Blakeslee hosted the Fallen Comrades Shootout at the St. Clair Shores Civic Arena in St. Clair Shores, Michigan.
September 25: NorCal WOR director Erica Williams continued her summer series, hosting a One-Day Shootout at West High School in Tracy, California.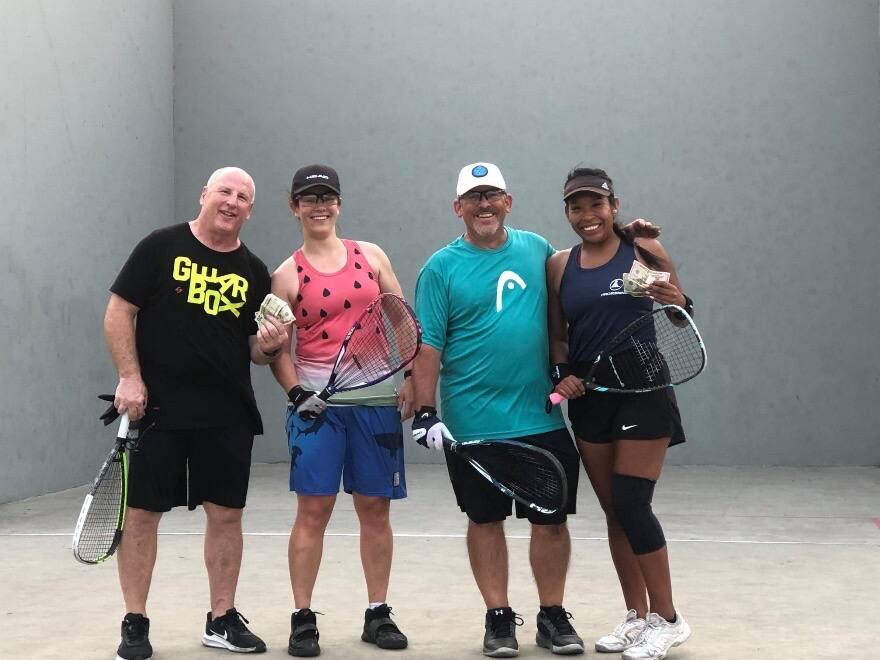 Figure 4: Mixed Doubles finalists (L-R): Darrin McNally, Jessica Chen, Frank Biehl, Katie Neils. Photo courtesy of Frank Biehl
October 9: Tommy Medina held a self-named One-day Doubles Shootout at the Rose Mofford Sports Complex in Phoenix, Arizona.
Mark your Calendars for these Upcoming Outdoor Events for 2021 and 2022
Here's the latest national outdoor tournament listing for upcoming events, including some way-in-the-future 2022 events. We're getting into the "off-season" for outdoor and events will slow down a bit, but we look forward to building on this great current season next year in 2022.
November 6-7: 2021 WOR Florida State Long-Wall Championships, Waterford Park, Davie, Florida.
Tournament Director: Rob Mijares
https://www.r2sports.com/portfolio/r2-event.asp?TID=37824
December 18-19: The AGE Solutions Hollywood Beach Battle, Garfield Street Courts, Hollywood, Florida. Two-day doubles only 1-Wall tournament.
Tournament Directors: Thao Le and Maddie Melendez.
SOLD OUT: 100 participant limit, cash prizes, raffle prizes.
https://www.r2sports.com/website/event-website.asp?TID=37870
March 24-27, 2022: Tentative 2022 Beach Bash, Garfield Street Courts, Hollywood, Florida. https://www.r2sports.com/portfolio/r2-event.asp?TID=31509
August 12-14, 2022: Windy City 3Wall Brawl Championships, Chicago, Illinois.
Tournament Director: Joey Logan
The Latest on Dane Elkins Search
October 2021 update on the search for Dane: There have been no credible sightings of Dane since mid-July in the Oakdale, California, area, but the family believes he is safe and has a friend named "Aubrey" who is helping Dane and/or providing him shelter. They are focusing on the Modesto area in Northern California for now, hoping for some luck in finding their son.
If you see Dane or may know about his whereabouts, his mother Deborah Kassin Elkins respectfully asks you to contact her at 562-504-6005 and to send any pictures or videos to searchingfordaneelkins@gmail.com.
To keep updated, please consider joining the Facebook Group "Searching for Dane Elkins" at this link: https://www.facebook.com/groups/findingdaneelkins. The Elkins family is continually providing updates, possible sightings, and news articles/media coverage on the search.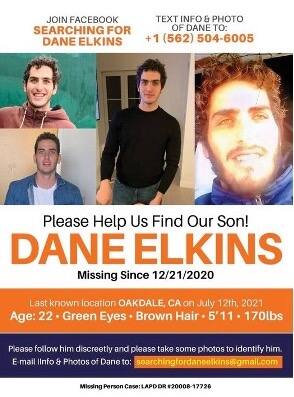 Figure 5: Latest Dane Elkins Missing flyer from "Searching for Dane Elkins" Facebook group/Elkins family.